I chose to write about Schild Estate's 2012 Shiraz because the image of these hard-working hands resonated with me. Hands that are strong, for sure sore and achy at times, strained from years of hard work. They've probably been cut, too many times to count, and healed quickly without fuss. They could tell a myriad of stories. I immediately thought of my dad… he always had the biggest, strongest, rough, working hands. With it being Father's Day weekend, this seemed to be the perfect bottle.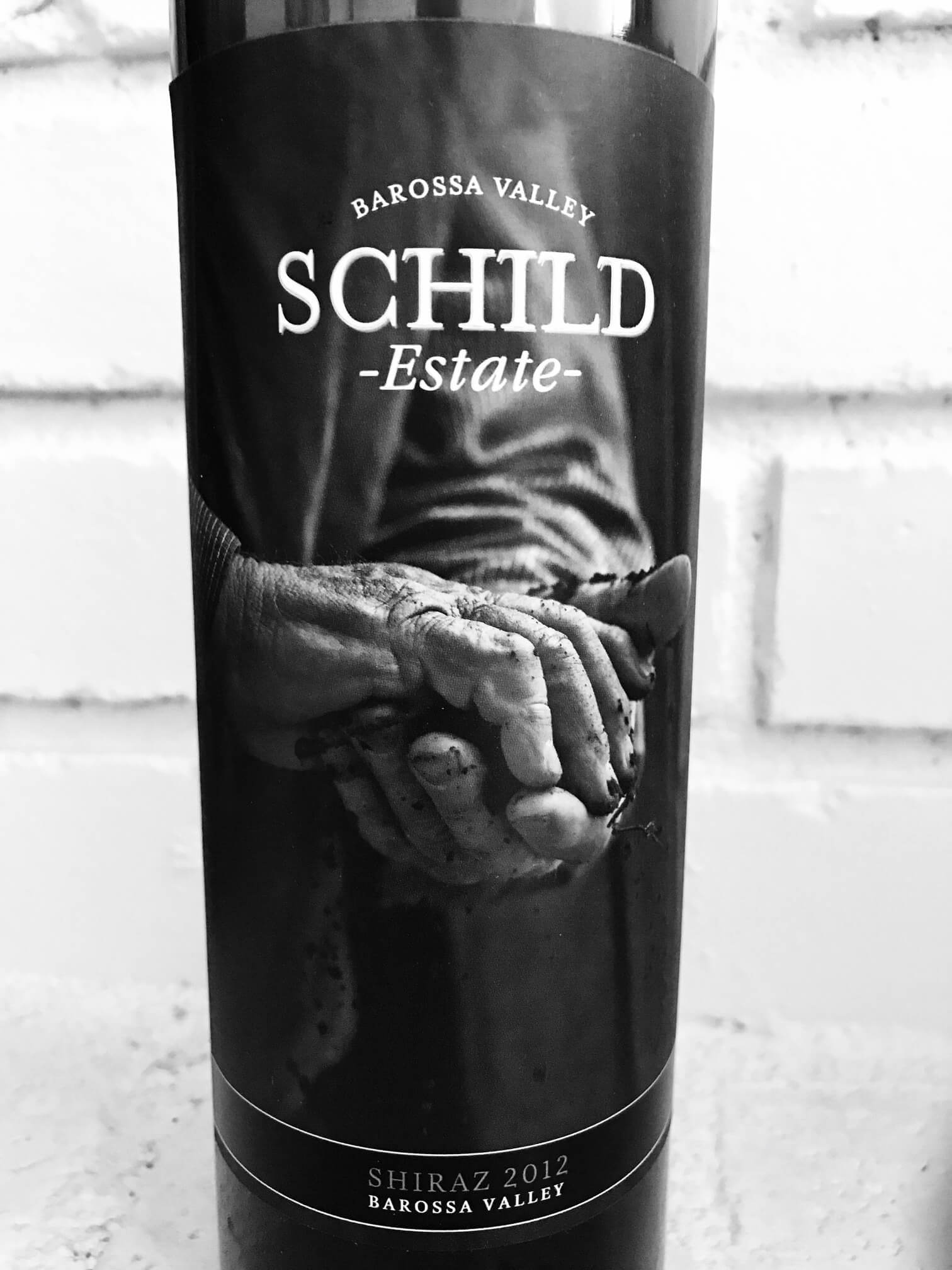 Ed's hands are pictured on the label. Per their website: It shows the dirt of the vineyards he has toiled with all his working life, running through his aged and weary hands. His connection to what he holds is true and real, the soil of the southern Barossa.
Those hands have been growing fruit for 60 years.
Ed Schild and his hands have been growing grapes and making wine in the Barossa Valley since 1956. At the age of 16, his father suddenly passed away and he began running the family property. Can you imagine the pressure? Most teenagers these days are busy taking selfies, while suffering the occasional thumb cramp from excessive texting—not working a vineyard!
In Good Hands.
The Schild Family have over 450 acres of vineyards, including 160 year old Shiraz vines. Their iconic Moorooroo Shiraz is made from these old vines and I'm appalled I haven't tried this bottle (I'm sure it's amazing!). But, for under $25, the 2012 Shiraz is excellent. Inky and opaque in the glass, it was what you'd expect from an Aussie Shiraz—but better. Thick body, a bit of warm spice, and leathery/velvety overall goodness. Its 14.7% alcohol is smooth, no heat or burning of the esophagus. Just rich, warm-climate Shiraz saturating your taste buds, leaving them in good hands. I'd love to visit this winery some day and I'd surely purchase this bottle again.
I was lucky…
Father's Day is full of happy memories for me. I'm one of the lucky girls who had the best dad in the world. My dad, Dennis, passed away at the young age of 62, almost 12 years ago. He had just retired from a county job of over 30 years, but he never stopped working. He built additions and modified every home we lived in (& always helped friends/neighbors too). He was taking down walls to open up rooms before it was popular on HGTV. He found an old scrap 1954 Ford Truck skeleton and built a new engine, from literal scrap, making it come to life on a serious budget (he called it a "Doozer"). He always kept busy and seemed to actually enjoy working. There wasn't a lazy bone in his body. His hands were huge and gnarly, as he was old-school and never wore gloves when he worked. He served in the Navy during Vietnam although you'd never know it. He loved life and was always smiling. He was wired happy. Everyone who knew and loved him, knows he was one of the happiest people to be around (he was notorious for laughing at his own bad jokes) & he was kind to everyone. And, I miss him every day. I hope everyone has a beautiful Father's Day… Cheers.