This book makes me want to travel to Croatia & try all the wine
A visitor-friendly guide to Croatia's wine scene, Cracking Croatian Wine is a a practical wine and travel guide in one. If you plan on visiting Croatia, take this book with you. Even if you're not a certifiable wine geek, it's an interesting, informative read. History lessons, local cuisine, travel tips, and important facts, such as how to pronounce Plavac Mali ("Plah-vahts Mah-lee") a popular and well-known red wine grape.
Crno Vino = Red Wine  
Try Something Different
Most of us are guilty of trying a few types of wine, finding one we like, and sticking to what we know. We keep going to it like a favorite, worn, comfy t-shirt—drinking it over and over. Wine tastings are a great way to try new wines you normally wouldn't like. Or, at least you "think" you don't like until you try something new. I used to make uninformed statements like "I don't like Chardonnay."
Bijelo Vino = White Wine
Trying new wines not only opens up our mind, it enhances the olfactory senses and is an opportunity to learn something new. This is especially true with lesser-known grapes and regions. Why not try a local winery for a tasting? Or go on a wine hunt for a Croatian bottle from this book!
"Zinfandel originated in Croatia and goes by its 15th Century name, Tribidrag." ~Cracking Croatian Wine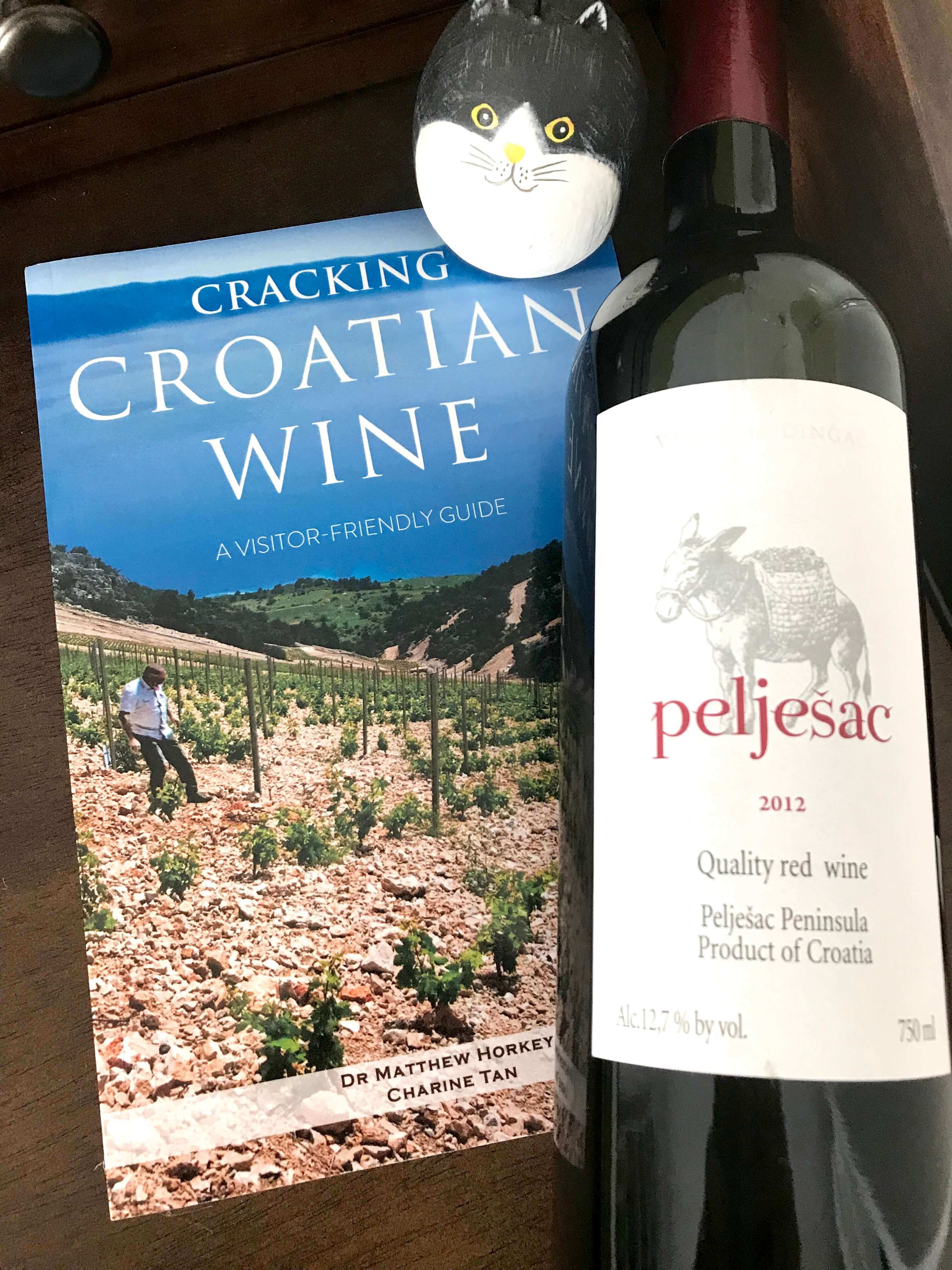 Travel Vicariously Through Books & Wine
I have found myself going back to this book as a reference guide. I find it's more helpful than looking online in many cases. Charine and Matthew's first-hand experience and expertise in not only wine, but the region and foodie scene, has allowed me to travel vicariously to Croatia (I'll make it there one day!). 
"For the wines highlighted in this book, besides their sensory merits, they should also inspire conversations, spark curiosity, and reflect an inspiring point of view that challenges the narrative of wine and life… and for the armchair travelers, we hope you enjoy exploring Croatia through the vines with us. ~Charine & Matthew