Four Reasons to Love Zinfandel.
When I think of Zinfandel, my mind immediately goes to California grown Zinfandel grapes. Jammy, rich blueberry, cherry, and prune flavors with pops of spice, pepper, (and often higher ABV). However, there are exceptions to the jam. Some producers are making incredibly balanced, bright, and complex Zins!
If you've ever tried a bottle of Italian Primitivo, you've tried Zinfandel from Italy! They're genetically related, also sharing the same DNA with the original Zinfandel: Croatia's ancient variety, Tribidrag (Crljenak Kaštelanski). However, Zinfandel grown in California is completely unique.
Here are four producers who make excellent examples of California Zinfandel:
Block 417, where the 73-year-old vines from the first vineyard in Lodi, California to be Historical Vineyard Certified, produce the grapes for this exceptional Old Vine Zinfandel. I agree, that was a run-on sentence. But, if you re-read it, and think about these old vines—the history of the Mohr-Fry Ranch vineyard, and what life was like in 1945 when they were planted, and the fact there were (and still are) passionate people protecting and nurturing these Zinfandel grapes… it's just wonderful.
When you take a sip, whether you consider yourself a fan of Zinfandel or not, you can't help but feel gratitude and respect for the farmers, Zinfandel advocates, and winemakers. But, how could you not be a fan of Zinfandel?
The 2017 Oak Farm Vineyards Block 417 Mohr-Fry Ranches Zinfandel ($35) had a full-body, with ripe cherry, green herbs, and moderate tannins. The alcohol, at 15.7, makes this a voluptuous bottle. When you see the alcohol level, you may think it's going to feel fat in your mouth, almost syrupy, but this one is no jam bomb. It has layers, complexity, and long finish. Wine Enthusiast gave Oak Farm's 2015 Editor's Choice and 92 Points—as soon as they review this 2017, I'm sure they'll award the same. Highly recommend this solid bottle.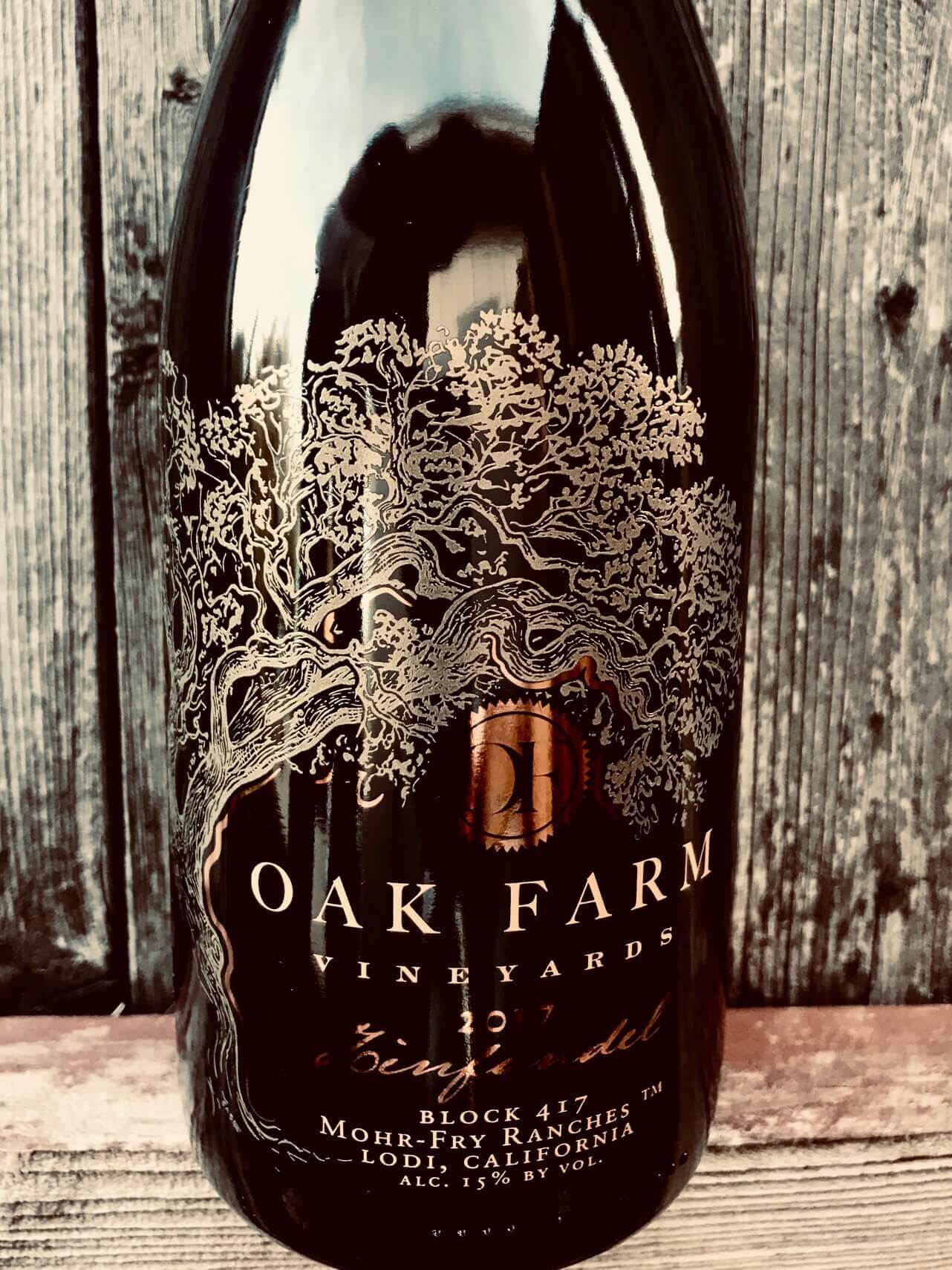 2.) Three Wine Company
Three Wine Company, a family-owned winery out of Clarksburg, California makes an ancient vine Zinfandel to love. The Evangelho vineyard is dry-farmed, which means it relies on natural rainfall for watering as opposed to irrigation. Many prefer dry farming not only for water conservation, but for grape quality.
Grapes have been growing here for 150 years!
Something unique about these vines in Contra Costa County (~50 minutes from San Francisco) is that they're on sandy-loam soil. The high sand and low organic material make it Phylloxera resistant, so the Evangelho vineyard is dry-farmed and growing on its own roots.
"The dirt, the micro-climate, and sustainable wine-growing (from vineyard to bottle) form the cornerstone of Three. These critical elements are in every bottle we make." ~Matthew Cline, Winemaker
The 2016 Evangelho Zinfandel ($38) was decadent, made of 81% Zinfandel, 16% Petite Sirah, 2% Carignane, and 1% Alicante Bouschet. Rich, ripe blackberry and nice, bright acidity (low pH here: 3.44) and big alcohol: 15.4%. Truly a lively and complex Zin. This bottle should age well, but I love it now.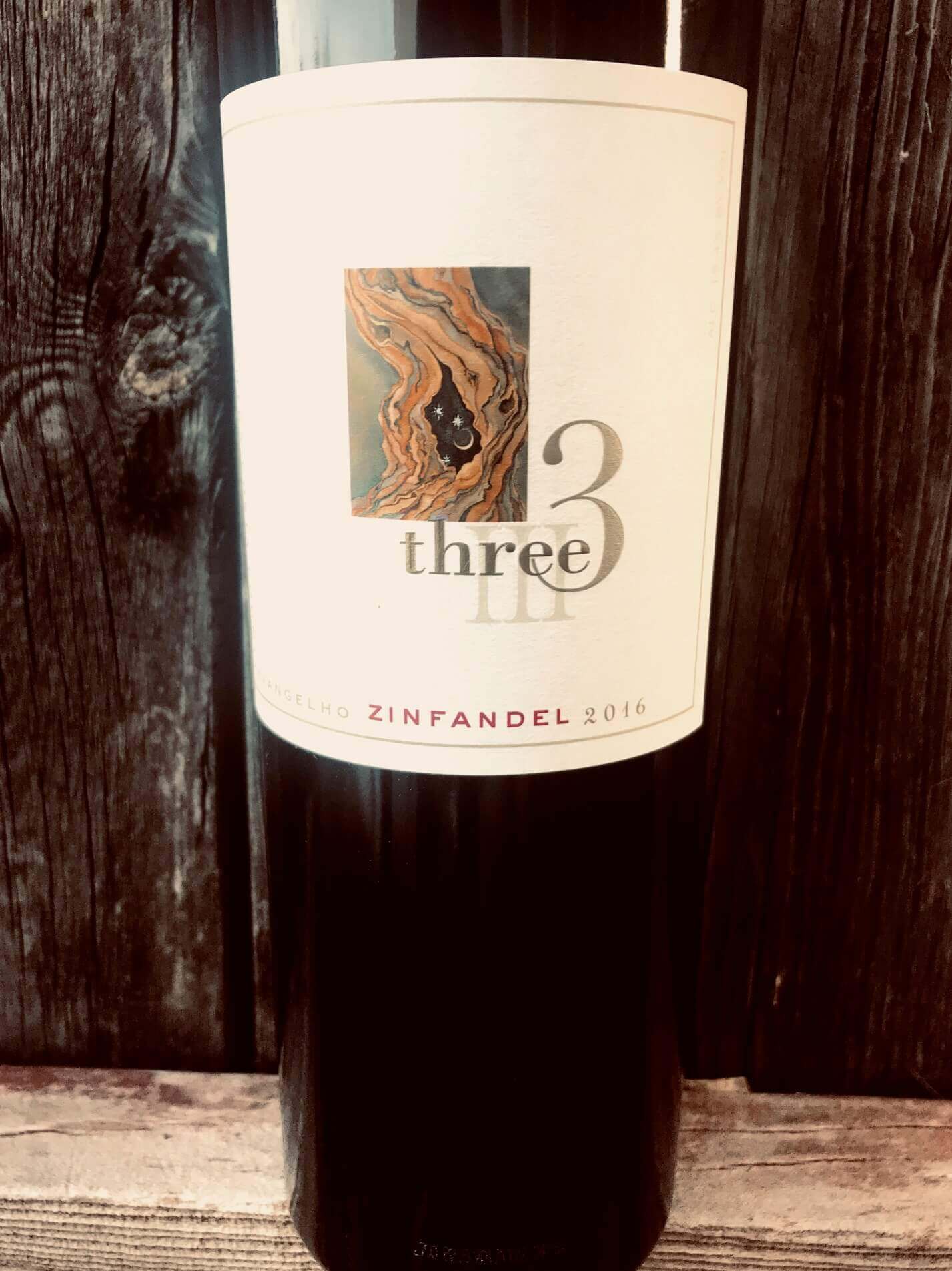 This is the superhero of Zinfandels. Not the Superman, but more of the Deadpool kind… fun, lighthearted, and full of wit (or in this case, body).
Winemaker Scott Harvey makes a library of wines from sparkling to bold reds. He was the winemaker and General Manager of Santino Winery, beginning in 1979—where he's known to have "put Amador County on the California wine map."
Each vintage of InZINerator is purposely different, which also makes it fun. Depending on what blend he chooses, it always begins with a Zinfandel base. From there, Syrah, Barbera, or other grapes are added—so each year it's a unique, custom vintage. I've only tried the 2015, so I'll be looking forward to seeing how the next turns out!
The 2015 InZINerator ($20) is 91% Zinfandel, 7% Syrah, and 2% Forte. The label has a superhero/comic font and it's just fun, playful, and full of jam. Full-bodied, smooth, dark fruit with a hint of pepper and sweetness makes it a super easy drinker. If you have a superhero/comic book and wine lover in your life, this bottle would make an awesome gift.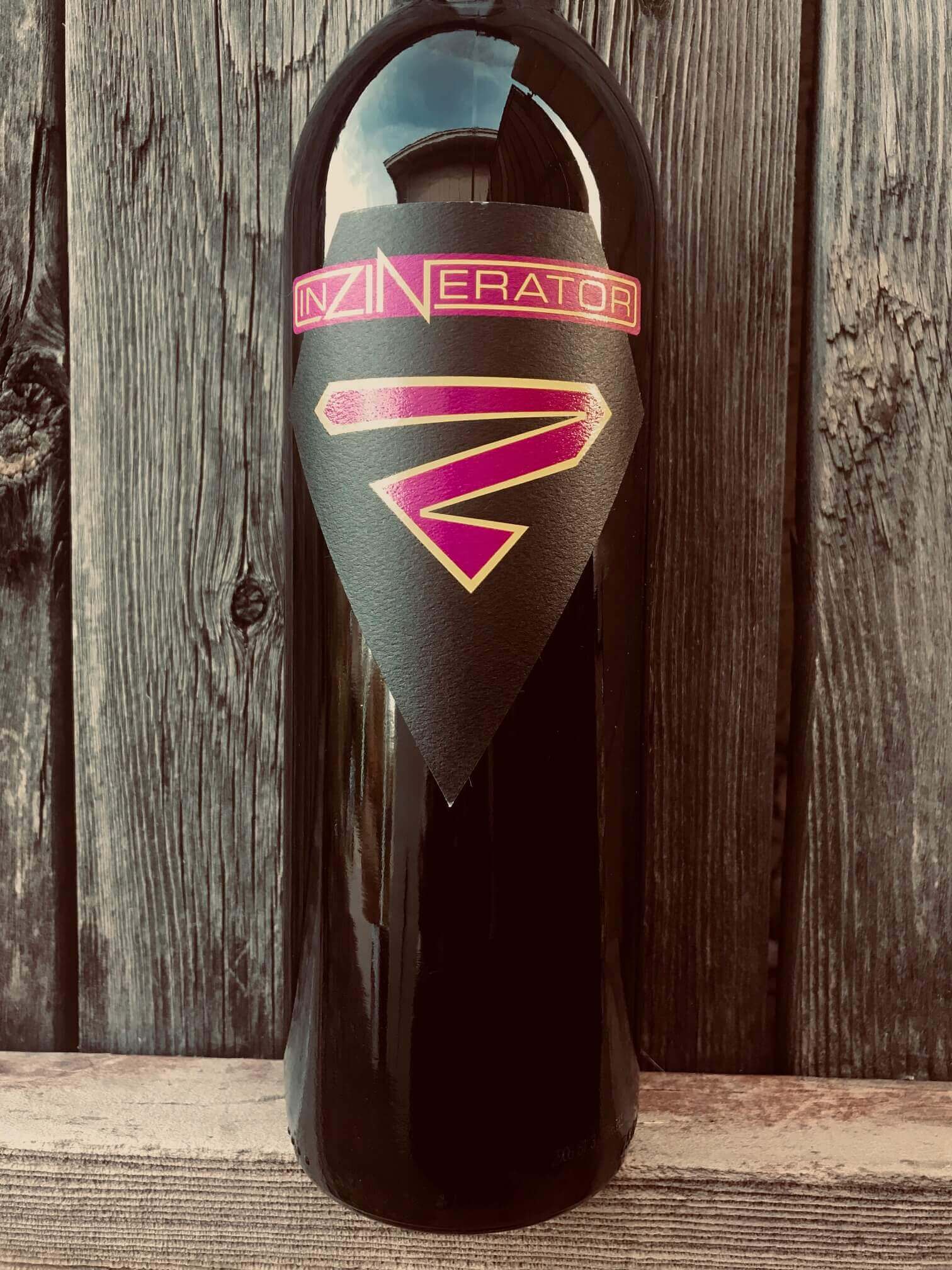 Winemaker Randle Johnson began Artezin in 2002. Zinfandel is grown using sustainable farming from family-owned vineyards in Mendocino County—known to many as "the home of Zinfandel".
"Foggy, cool and moody, Mendocino County is home to the world's tallest living tree, a coastal redwood that stands at 112 meters (370 feet). 60% of Mendocino county is covered in redwood forest, while vintners make good use of the rest." ~Discover California Wines
Wine Enthusiast awarded Artizen's 2016 Old Vine Zinfandel 92 Points and Editor's Choice. After tasting it, I realize why. Per Artizen, "The vision behind Artezin is to honor the art of making Zinfandel from old vine plantings and work with family owned farms throughout Mendocino and Sonoma Counties."
The 2016 Artizen ($18) is 84% Old Vine Zinfandel, 14% Petite Sirah, and 2% Carignan. This bottle surprised me, as I wasn't expecting such a balanced, layered wine. Classic Zin flavors of dark fruit and pepper are combined with nice acidity and such pretty texture. The tannins were even pretty. Such a steal for the price range!
"Ask our winemaker Randle Johnson, "Why Zinfandel?" and he will tell you, "Because this stuff is awesomely cool."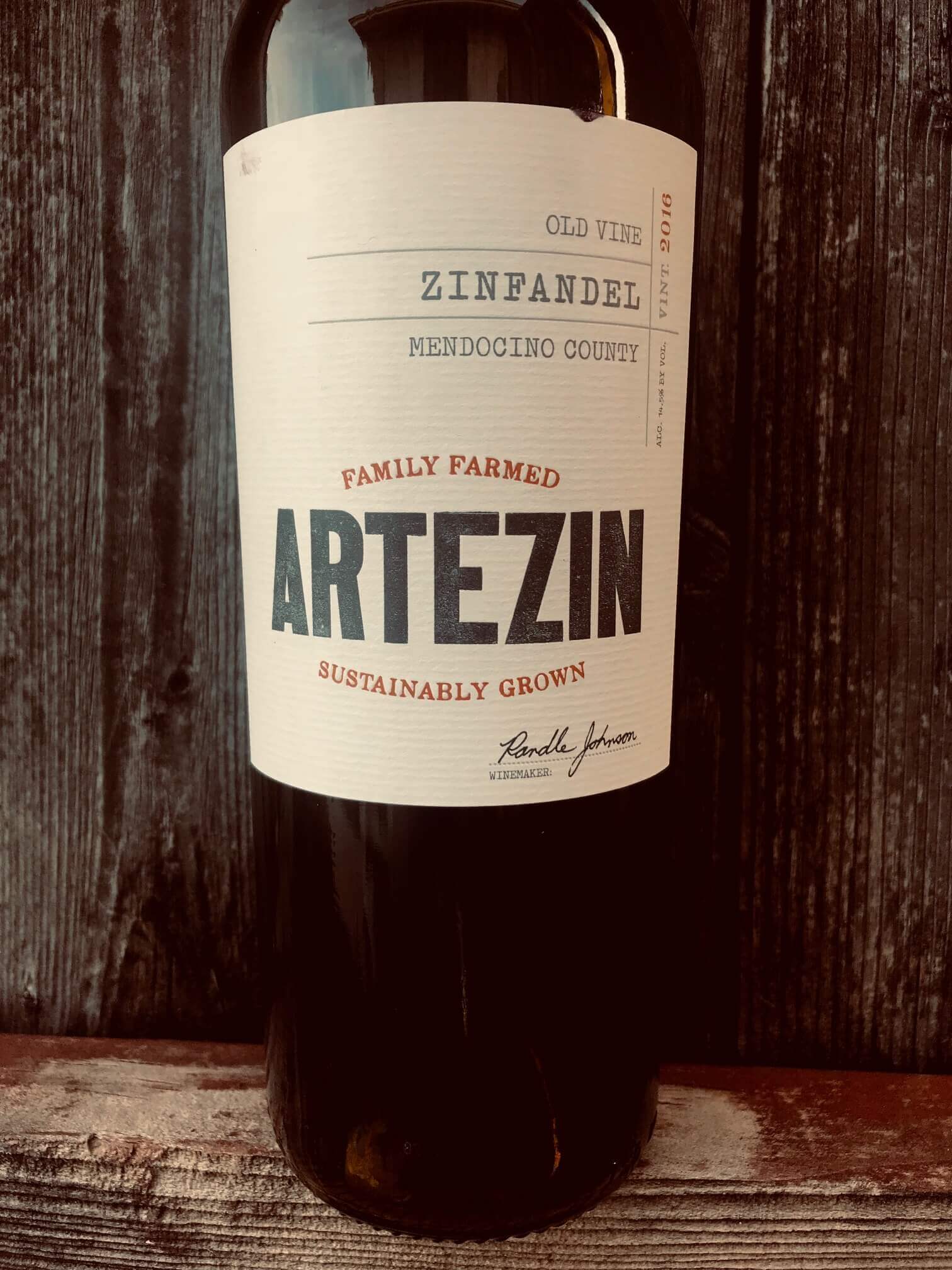 Of course there are more than four reasons to love California Zinfandel. After receiving these bottles for sample (all opinions are my own) from Robert Larsen of The Larsen Projekt, I learned so much more about this wonderful noble wine grape.
ZAP, which stands for Zinfandel Advocates & Producers, is an organization who "believes the vineyards should be preserved and better understood through education and communication stemming from the enjoyment of Zinfandel." 
Cheers to the people who passionately support and protect old and ancient Zinfandel vines in California, making it America's Heritage wine grape!
I've included links to each winery, ZAP, and The Larsen Projekt—please check them out!
"The Heritage Vineyard brings all of us together as scientists, farmers, artists, and historians. Ultimately, this research will help us discover answers to some of the mysteries surrounding Zinfandel, and preserve the special qualities of the old vines for future generations." ~Rebecca Robinson, Executive Director, ZAP