LAN: Growing grapes and making wine with ecological conscience.
LAN wines are estate grown and bottled in Rioja, famous for their vino tinto (red wine) using Tempranillo grapes. La Rioja is in Northern Spain, about a five hour drive or train ride from Barcelona. Bodegas LAN has been making wine in this region since 1972, where grapes are harvested by hand and respectful care of the grapes and land are supported by sustainable viticulture practices.
"Ecological conscience has been at the heart of our project since its inception, in the understanding that we are all dependent on nature and responsible for its conservation, a philosophy that has led us to take extreme care in looking after our raw material and its natural environment." ~Bodegas LAN
I was in Spain earlier this month, but sadly did not make it to Rioja. So, thanks to Stefanie at Gregory + Vine, I get to travel there vicariously through LAN's 2011 Reserva and 2014 Crianza!
LAN CRIANZA 2014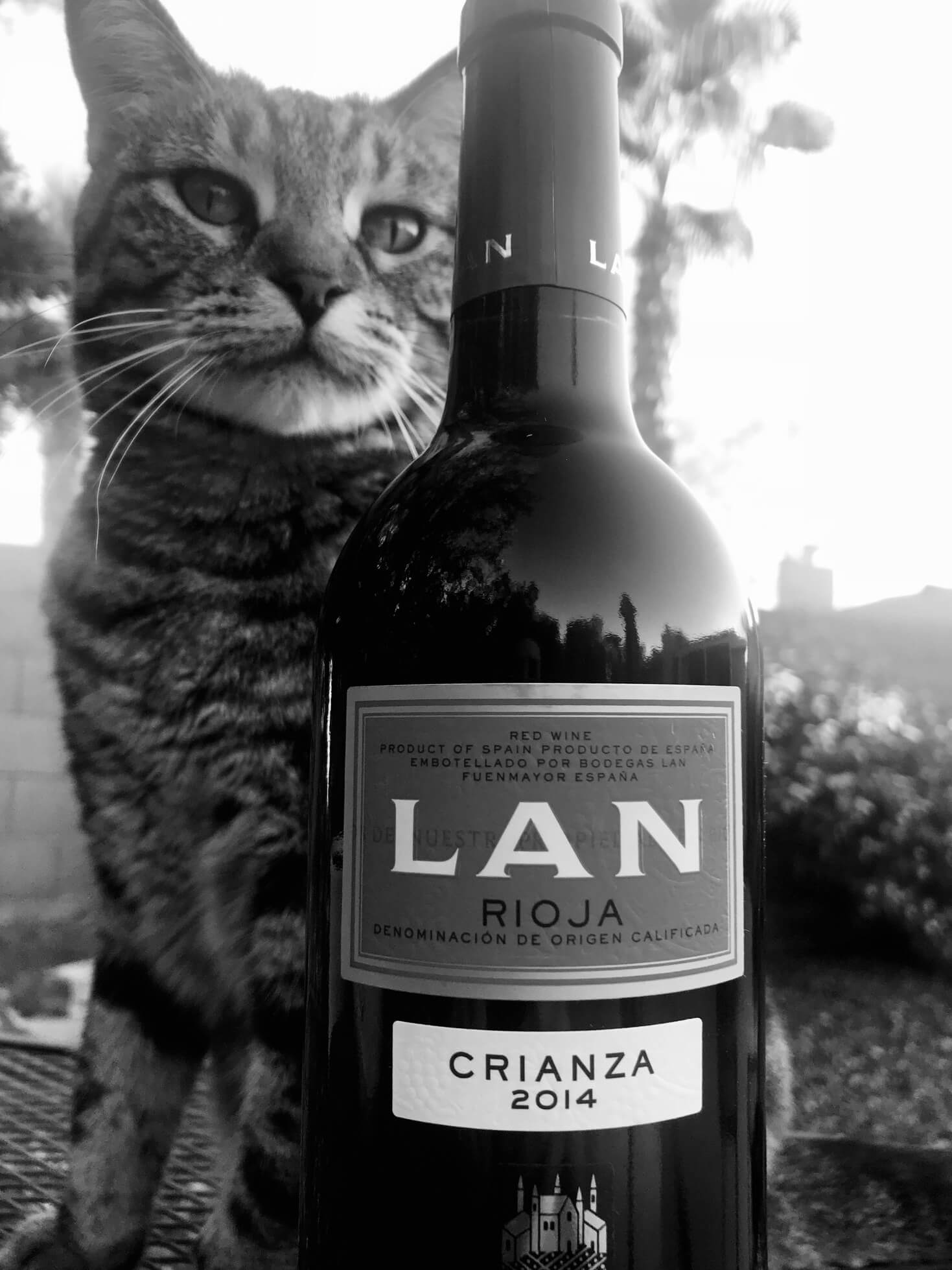 Crianza literally means the wine is aged in oak. In Rioja, "vino con crianza" a wine matured in oak, also means it has been aged for at least 2 years. Reserva is aged 3 years, and Gran Reserva spends 5 years in the barrel before being released.
The 2014 Crianza is made with 95% Tempranillo, and 5% Mazuelo from 10 to 20 year-old vines—aged for 14 months in hybrid barrels (American and French oak), followed by 9 months in the bottle.
Tasting Notes: Brick red in the glass, with black cherry, dark fruits, and that familiar leather note often found in Tempranillo. Although, it's not rough, dusty leather with heavy tannins. It has a softer feel to it, with more of a medium-full bodied suede mouthfeel and nice long finish. Loved the touch of tart acidity as well.
We've all heard about Spanish wines being an "excellent value". Well, it's true! The 2014 Crianza retails in the $12.00 range, which is beyond humbly priced. To be honest, I wasn't expecting much from this bottle. I've tried not so great Crianza in the past around this price point, so I truly was pleasantly surprised at how drinkable this was. So, stock up!
2011 RESERVA