Mettler Family Vineyards, Straight Outta Lodi
Considering themselves farmers first, the Mettler family is a hands-on winery, personally managing the entire process — from growing grapes, harvesting, making the wine, to selling and trucking. They're Certified Organic and Sustainable, all while using minimal water. With a family history dating back six generations (technically eight, if you count two generations back in Alsace), the Mettler's have been farming in the Lodi Appellation for over 100 years.
"Mettler Family Vineyards is more than just a name on a bottle, we currently have three generations working to produce our product for your enjoyment." ~Mettler Wines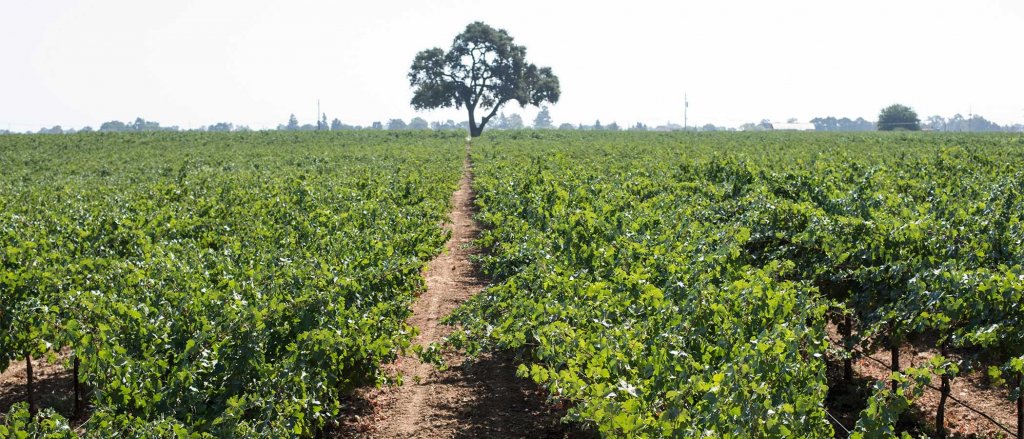 The Epicenter of Zinfandel
Old Vine Zinfandel has become synonymous with Lodi, California. The region is is perfect for these grapes… warm, dry summers and cool, moist winters. East of the San Francisco Bay, and at the edge of the Sacramento River, Lodi takes advantage of maritime breezes and a Mediterranean climate. Mettler Vineyards sits at the "epicenter" of Lodi's old vine district, where 50-year old Zinfandel thrives in sandy loam soil. Naturally, they've named their 2017 vintage of Old Vine Zinfandel "Epicenter".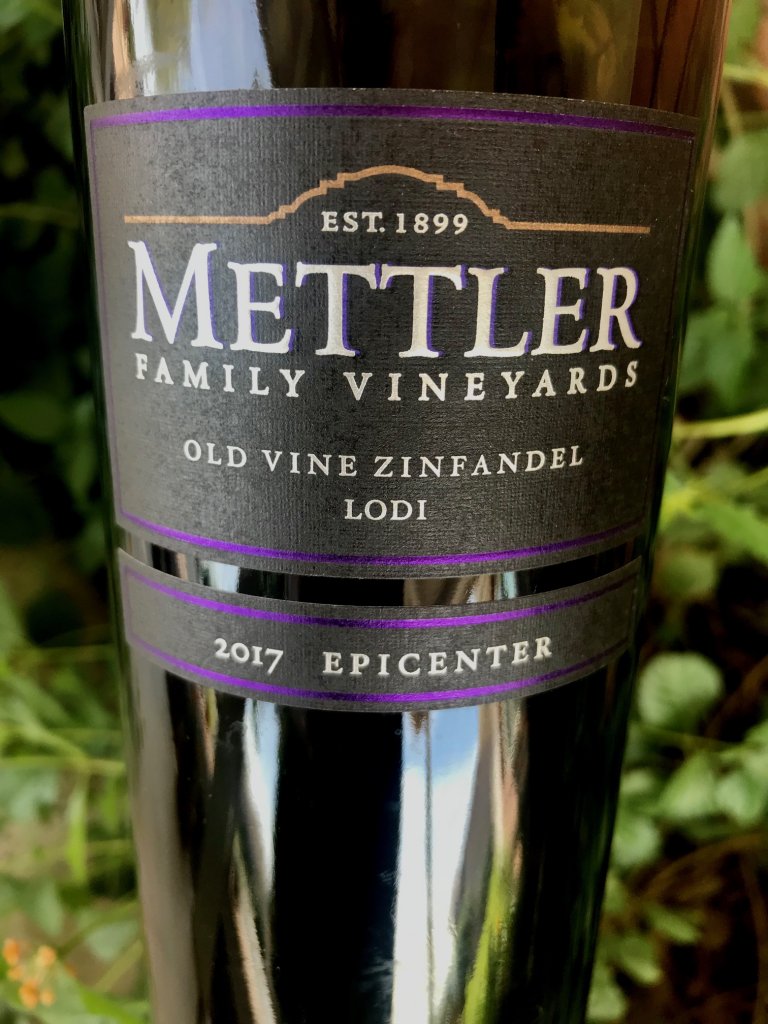 2017 Epicenter Old Vine Zinfandel
Dark fruit dressed in a fun peppery leather outfit, the aromas come off strong upon opening. There's a lot of ripe fruit with a hint of something almost burnt. It opens up so nicely, I recommend decanting and even saving half the bottle for the next day (dare I say it's even better on day two!?). Deep, almost opaque garnet in the glass, it looks dense. But, the beautiful acidity keeps it bright, with more of a medium-full body feel. So good, solid for the price.
14.5% ABV
704 Cases Produced
Will be available for purchase this December!
Aged 16 months in 80% American & 20% French oak.
$24.99
2017 Estate Cabernet Sauvignon
Full body, rich plum, nicely balanced with notes of black cherry and baking spices. It's so pleasantly different from other California Cabs. If you're in the mood for a big Cabernet, pick this one and be happy.
14.5% ABV
5,308 Cases Produced
Will be available for purchase in December!
Aged 16 months in 40% new, 30% 1-year old, and 30% neutral French oak (quite complex)
Unique blend of four different French clones
$24.99
"Big and brawny, begging for a juicy Porterhouse" ~Terry, Texax Wineaux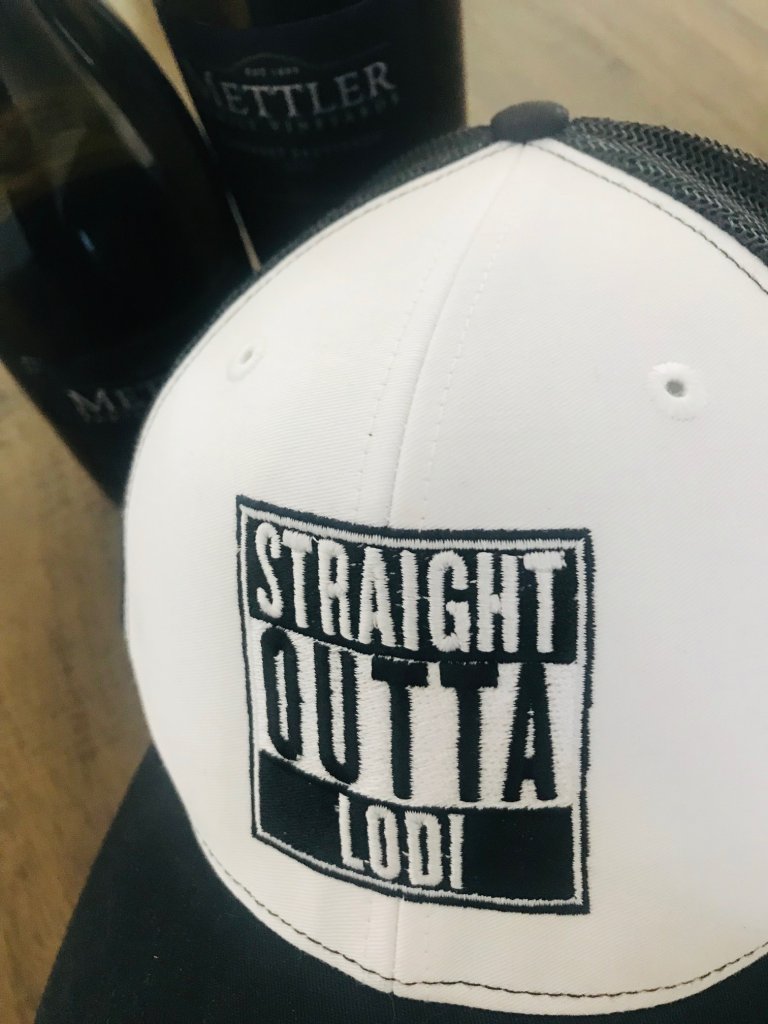 2017 Estate Petite Sirah
Again with the richness and pleasantly pungent aromas upon opening! This one gave me a nice whiff of vanilla, mixed with dried prunes and ripe, red raspberry and black cherry. Great balance with medium tannins and lingering finish. Just an overall easy, pleasey (it's a word), sipper. Pairs perfectly with itself.
14.5% ABV
944 Cases Produced
Aged 16 months, same as the Cab
94 Points from Wine Enthusiast
"Larry indicates the Petite Sirah is difficult to manage for quality (it's finicky). He developed an elaborate trellis system, enabling it to grow truer to varietal character." ~Robert, The Larsen Projekt
2018 Estate Grown Albariño
Grown in the historical Mokelum River sub-appellation, the three acre vineyard is hand-picked, followed by whole-cluster pressing. Albariño is Spain's most popular white wine, known for having high acidity. There's a dry, mellow roundness to Mettler's 2018, the acidity isn't overpowering at all. Had some pleasant apricot and subtle floral notes, and I love that it has a screwcap closure… just makes it easy to twist open, pour a lovely glass, and place back in the frig.
13.5% ABV
1,000 Cases Produced
100% Albariño
Cold Fermented in Stainless Steel
Label Art by Kim Mettler!
$19.99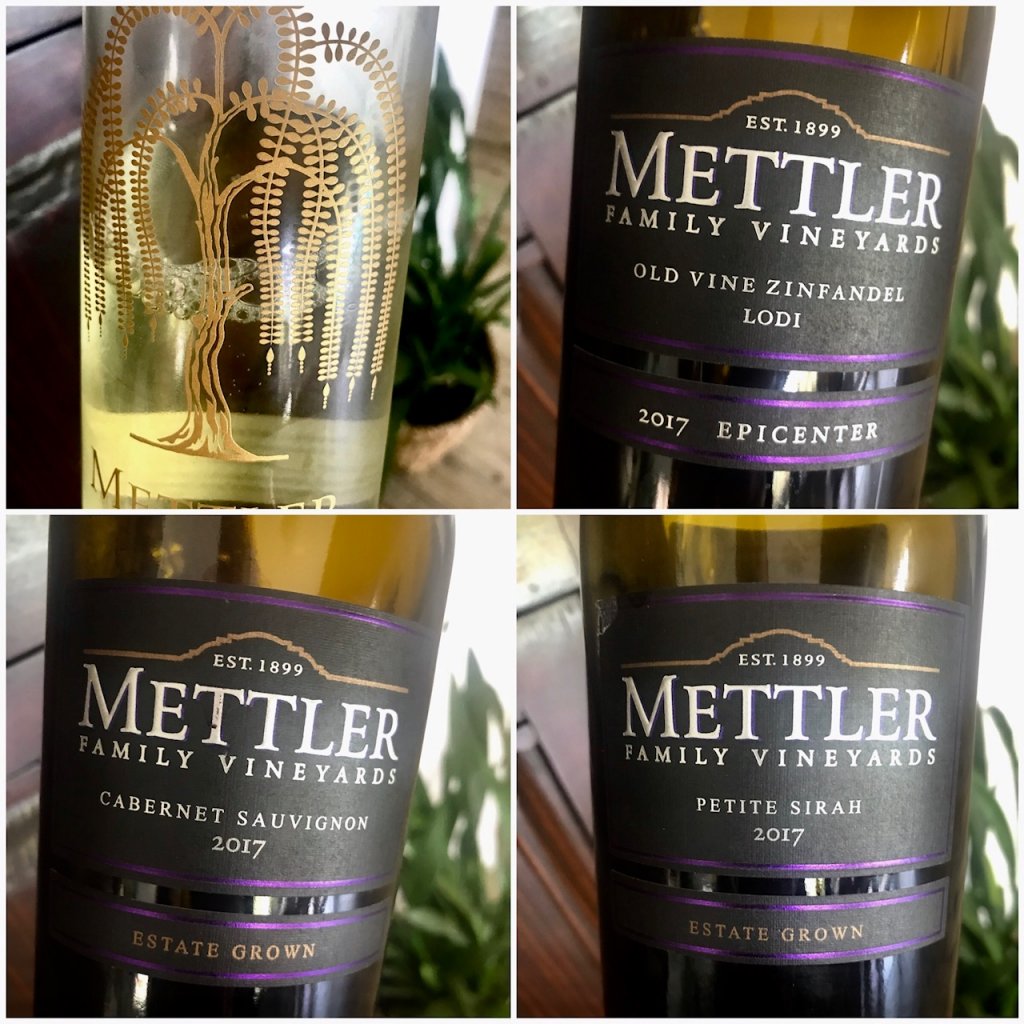 Great Lodi Wines! Thanks to the Mettler Family and Robert of The Larsen Projekt for including me in the wine discussion and sampling of these four wines. The Albariño is available for purchase now, and the reds will be available mid-December (I'll be sure to post when they're up for grabs). They're all solid, quality wines for the price. The three reds are all perfect for sipping when you're in the mood for that rich, higher ABV decadence. I truly enjoyed them all, however the Petite Sirah would be the most crowd-pleasing style in my opinion.
Adam Mettler was Wine Enthusiast Magazine's Winemaker of the Year in 2018!
Mettler's Cute Winery Dogs
Dash

Duke
Winery Cats?
I reached out to Kim Mettler via email, asking the most important question: "Do you have any winery cats?" to which she responded, yes, a black and white Mama cat, and a gray one… both are feral, but spoiled with plenty of food and water. Plus, they get the luxury of romping around the tasting room and property. If anyone sees them, tag me in photos on Instagram! She also told me they've actually trapped and spayed/neutered many feral cats, vaccinated them, and released them. This makes me like them even more.