Have you ever thought about wine having good energy? Most of us randomly pluck a bottle from the shelf, not giving much thought to where or how it's made. We just hope it's decent for the price and won't give us a headache. Then, there are times a special label crosses your path and you instantly feel good about it. This is how I felt when I saw (then tasted) Matic wines. There's of course the visual appeal, the stylish labels were even recognized for excellent Slovenian design, but it's not what's in them that makes these wines exciting.
"We work only with what nature gives us. So, no chemicals in our wines" ~Matic
Matic Wines are created naturally, using organic and sustainable methods, in the wine region of Štajerska, Slovenia. Matija Žerjav, who goes by Matic ("maht-eets"), is the man behind the label — owner, farmer, grapevine whisperer, and winemaker. When I asked him how he got into wine making, he replied, "From my grandfather, I grew up in the vineyards."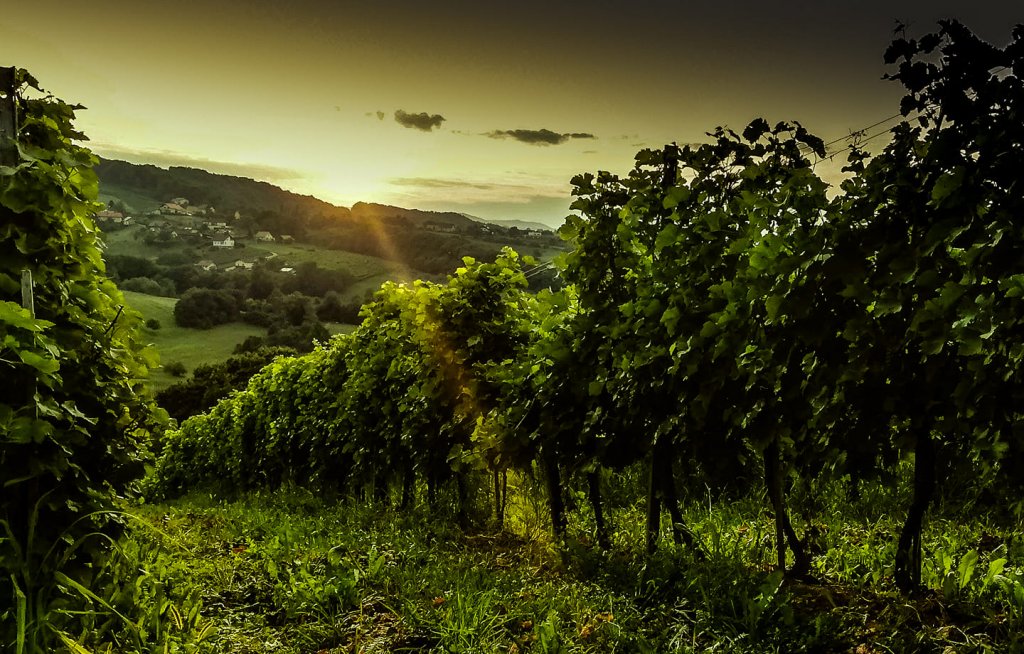 How Wines Should be Made
This year is Matic's ninth vintage. He grows about nine different varietals on his nine hectare (~22 acres) estate with the majority being Šipon ("sheep-on"), Sauvignon Blanc, and Riesling. He chooses to use organic, sustainable methods and native yeasts not because of the natural label or trend, but because he firmly believes this is how wine should be made.
"The wines have such good energy because of where they're from and how they're made… from the land, the soil, to how the grapes are grown, from the local people who help pick the grapes. The energy comes from the grape to the bottle, and to us when we open and enjoy them."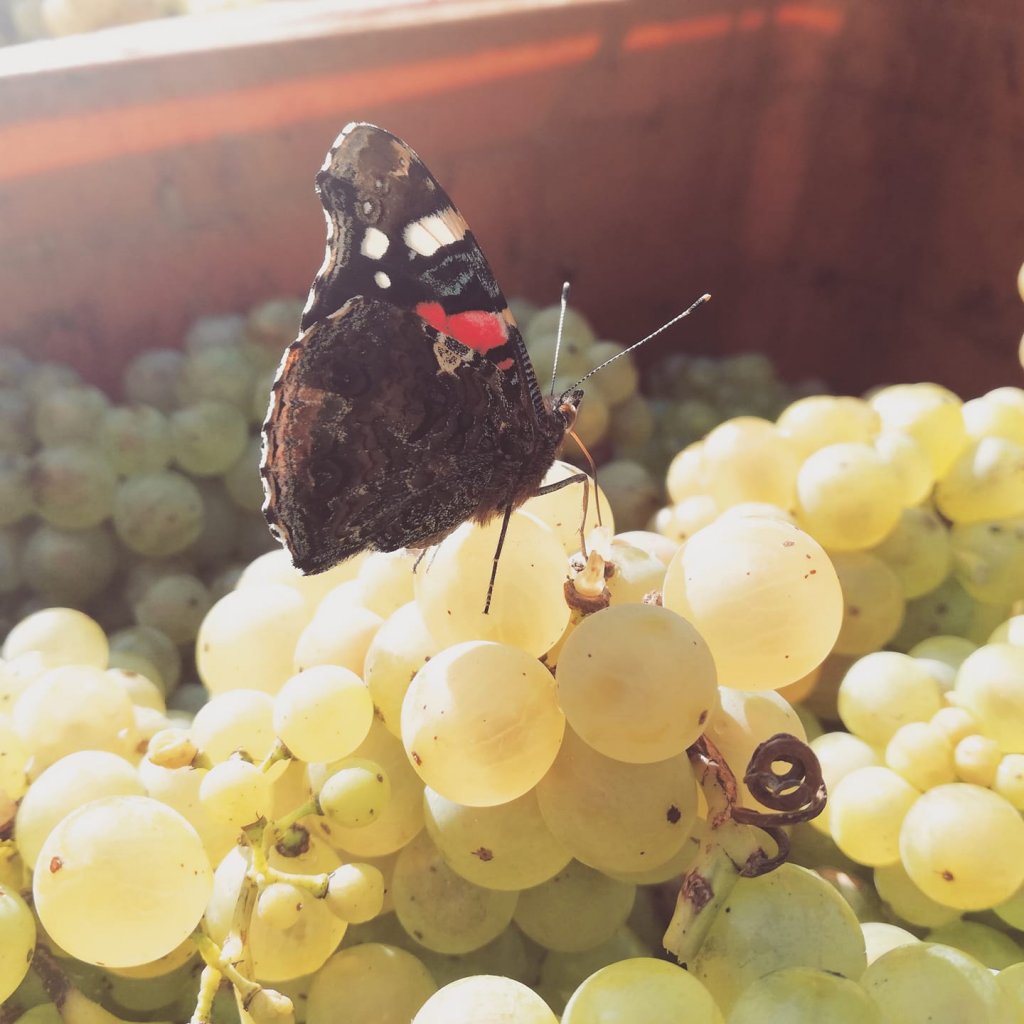 Deep Roots with Lapor Rich Soil
Per Matic, the more lapor in the soil, the less water the vines have, causing their roots to dig deeper and deeper. There's a lot of mineral aspects to these wines — steely and salty with great acidity. No water systems are in place, as well as no fertilizers, just vines struggling in the best way, surviving in harmony with nature.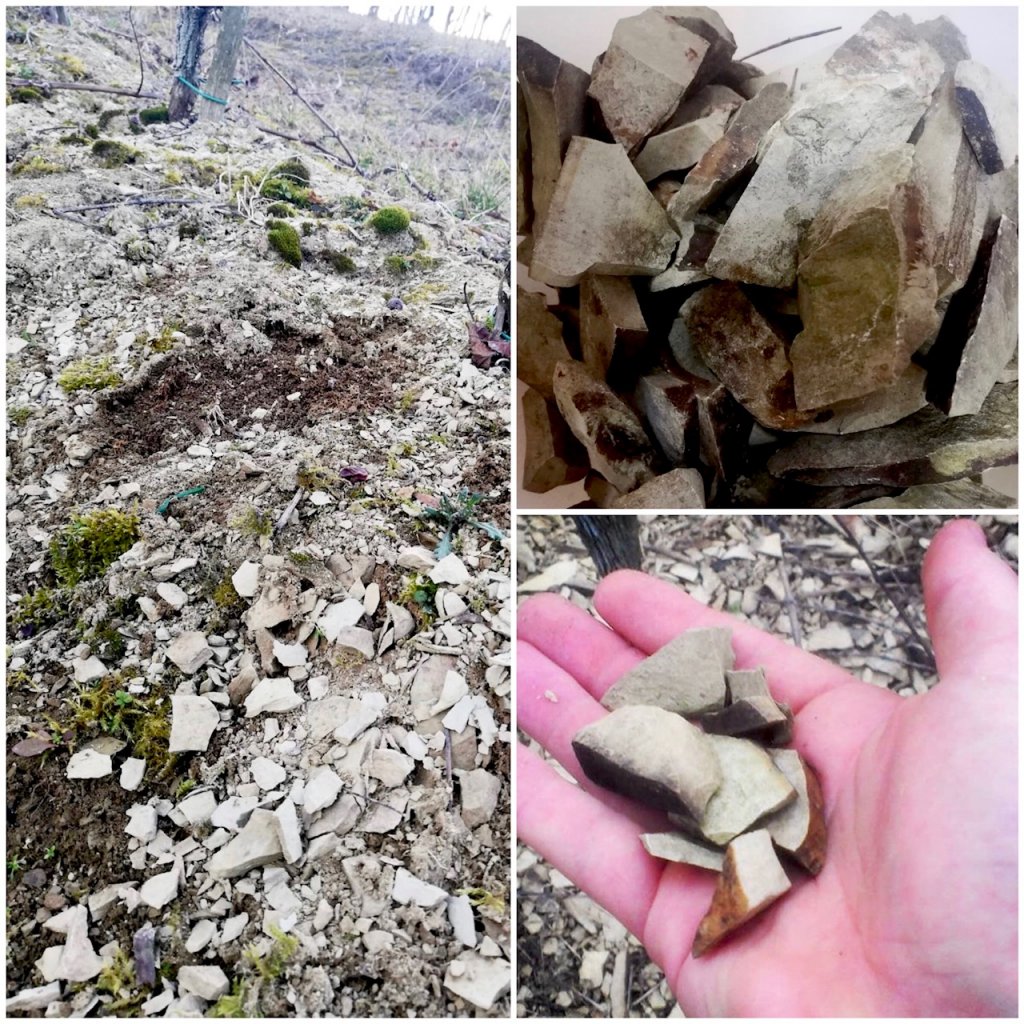 Each varietal is deserving of their own individual post, so I'll touch briefly on two of my favorites (so far). The Šipon (same grape as Furmint) is a grape native to Northeastern Slovenia, Croatia, and Hungary. Matic's, from 50 year-old vines, is clean with bright fruit, citrus notes, and mouthwatering acidity. Mea, his sparkling Pétillant Naturel, "Pét-Nat" for short, is delicious, beautifully unfiltered, and cloudy in the glass. Fermented in the bottle using natural yeast, it has so many things going on. You still get the fruit from the Šipon, but there's this yeasty, round goodness that plays with the bubbles. It also has a bottle cap type closure, making it even more fun. The name on the label, Mea, means "My" representing Matic's personal sparkling wine, his story, and energy.
"His personality is all over this wine- A little funky, quite humorous, and when you dig deep enough, dead serious" ~Matic's Mea Pét-Nat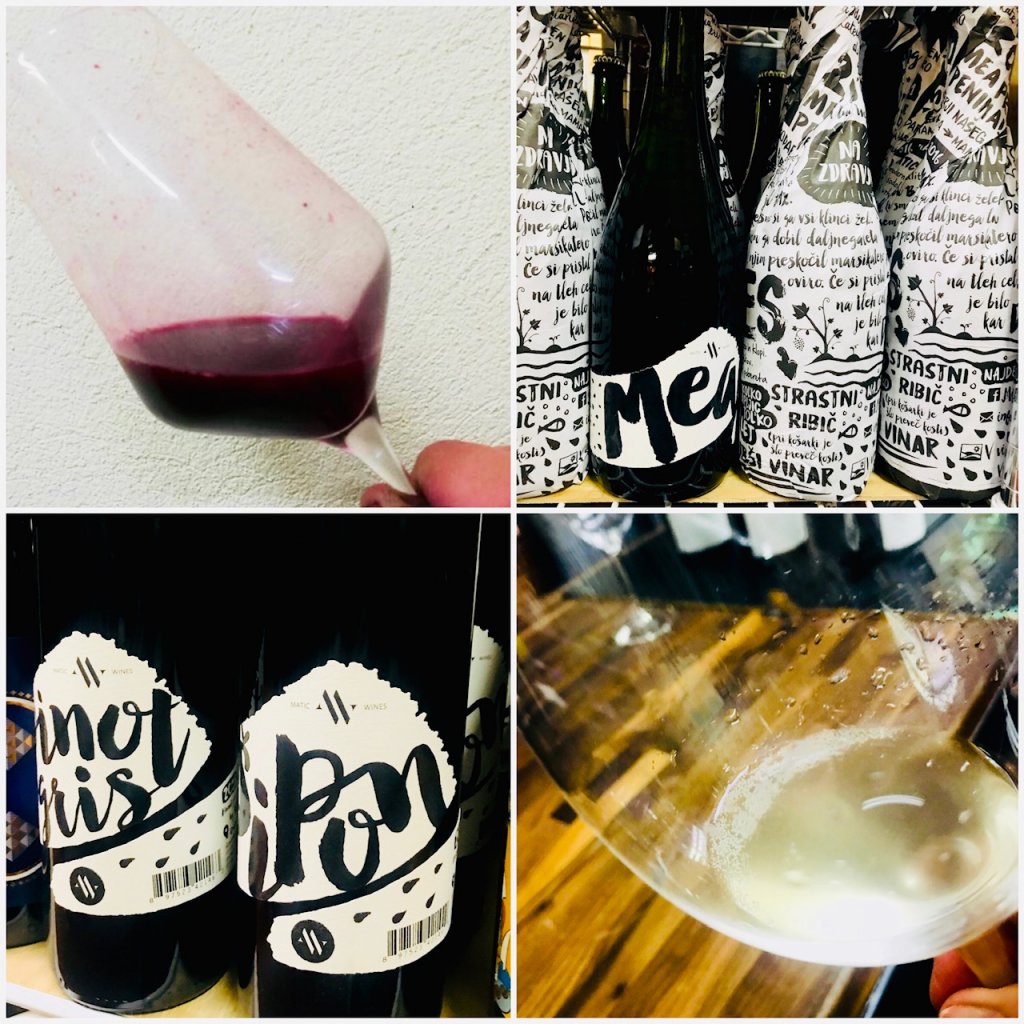 Wine Making in Slovenia is Rich in History
Wine making in Slovenia has an outstanding history, dating back to 400 BC. It's even home to the oldest noble vine in the world, rightfully called "The Old Vine". Still producing fruit at more than 450 years old, it holds the Guinness World Record for oldest vine still bearing grapes, and has its own museum, the Old Vine House (it even has its own anthem!).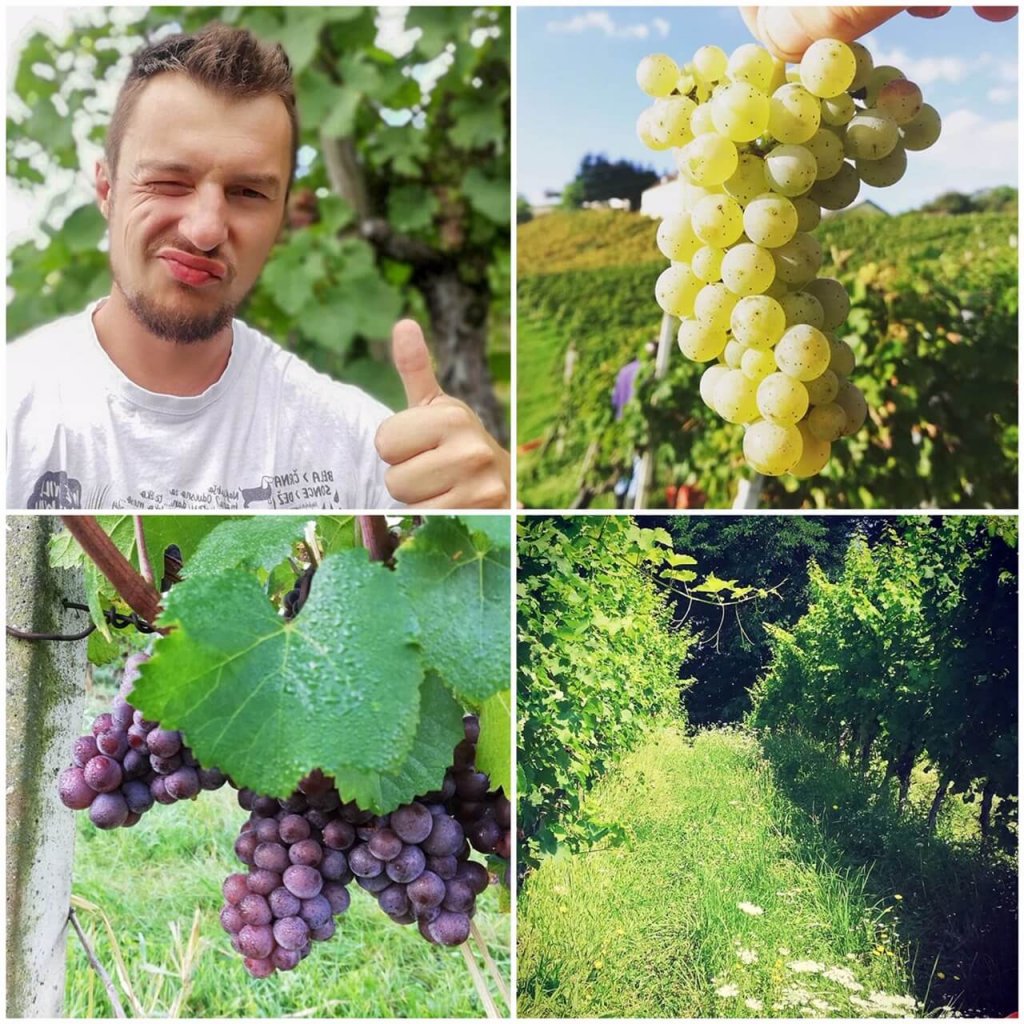 Speaking of history, Matic's cellar was built in 1850, and while he currently doesn't have a website or official tasting room, you can find him via social media @MaticWines on Instagram and Facebook. He's clearly passionate about his land, nature, and vines, as well as the wines he creates. He's experimented and had success with orange wine in clay amphora, skin-contact wines, some aged in Bourbon barrels, and single vineyard Chardonnay and Šipon. There may even be some reds coming our way next Spring… so many to look forward to and crossing fingers we get them all here in the U.S.
Where to Find These Natural Gems
If you're fortunate enough to see these beauties in your local wine shop, pick them up, as they're naturally wonderful and humbly priced. In Arizona, you can find these new arrivals at Hidden Track Bottle Shop in Phoenix, or reach out to Silesia Brands (local Arizona Distributor) or Importer, Terraneo Merchants. Keep your eye out this Spring, as more of his wines will be arriving in the U.S., including a Blaufränkisch Rosé and "two secrets" we should be learning about this next March.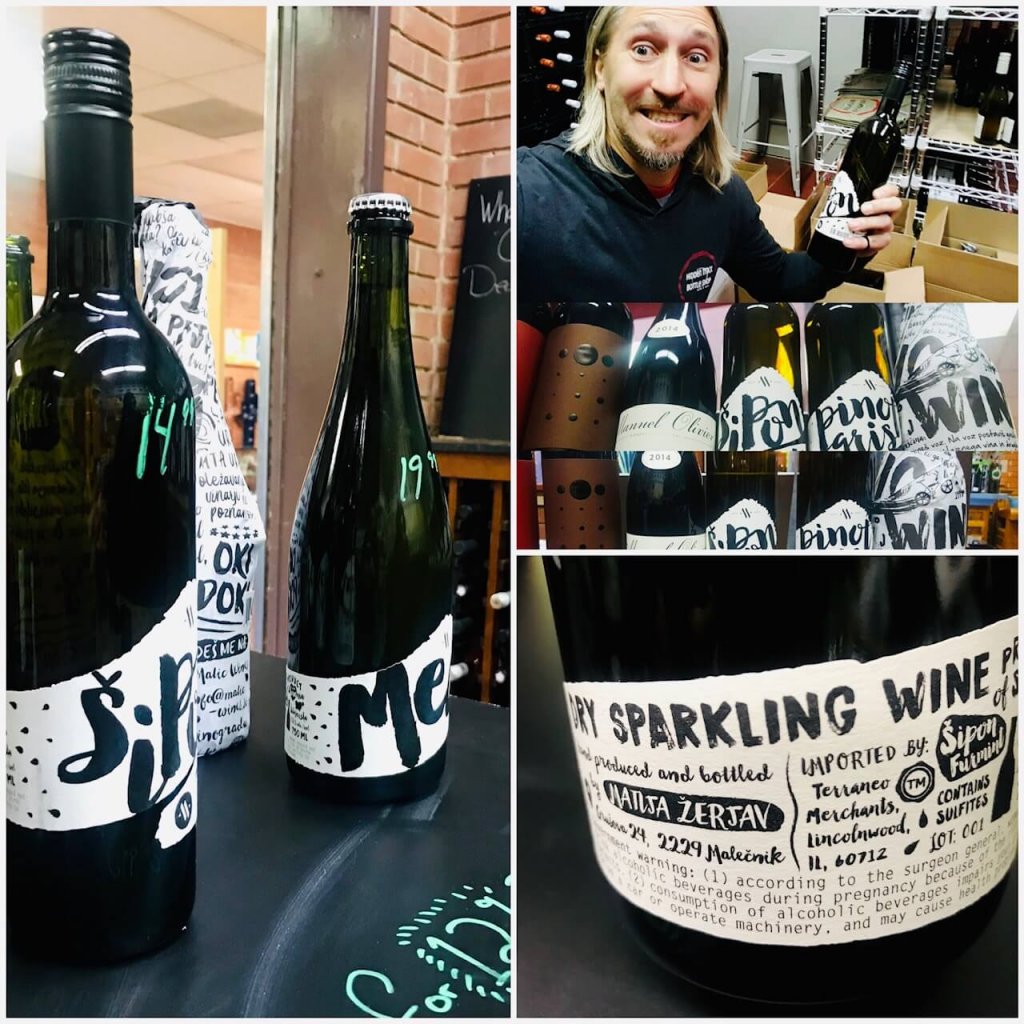 Meet Muc
A natural, organic, sustainable, minimal intervention winery with good energy wouldn't be complete without a winery cat! This is Muc ("Moots")! He's a white wine cat… Na zdravje (Cheers!).