I participated in my first olfactory tasting class this week. It was offered through Carlson Creek Vineyards, a family owned and operated winery out of Willcox, Arizona (the majority of Arizona grapes are grown in Willcox, about one hour east of Tucson). The class was taught by Robert Carlson, the head wine guy at Carlson Creek, at their tasting room in Scottsdale. The location is perfect, right in the heart of Old Town, on the same street as the popular, weekly ArtWalk. It's a super walkable area, steps away from art galleries, restaurants, and of course, a very cool wine tasting room—enhanced by local art and their own, handmade light fixtures.
There are so many smells in wine!
We sampled, smelled, sniffed, pondered, & guessed, several white & reds—all blurting out what flavors we were experiencing without immediately trying to guess what type of wine is was. This is something our teacher, Robert, insisted we do—which turns out to be very helpful. The tasting was also blind, so we could focus on the nose, without the brain mixing in the visual memory cues.
My nose was so confused.
Since I'm a red wine lover, and my taste buds prefer the reds, I am weak (Weak, I Say!) when it comes to tasting and guessing white wines. And, with the many various bottles of red I've been fortunate enough to taste/drink over the years, you'd think I'd have some skills with those!? Nope. My nose & brain got confused with those too! Just when you think you have a little experience, humbling classes like this are nose and mind opening (I have so much respect for Somms!). But, that's what I loved about this class. There are always new things to learn!
Two eye/nose opening things happened:
1.) The Riesling did NOT smell anything like it tastes!? The Riesling was Carlson Creek's "Sweet Adeline" named after their grandmother (how wonderful:). If you are a fan of Riesling, you will love this bottle. It was light, yet had somewhat of a honey-like mouthfeel. A really nice bottle at $19. I'm already thinking of who I'm buying this for as a gift.
2.)  I liked the Chardonnay!? Those who know me, know I "don't care for Chardonnay" & yes, I admit, it's because of the foul, buttery, cheap ones I tried in my 20's, which made me convince myself I will never (Ever!) find, or care to find a Chardonnay to open my shackled mind. Alas! The trickery witchcraft that comes with a blind, olfactory tasting! Has it loosened up those hard-wired, olfactory neural pathways? The fused, Chardonnay-Bad-to-Brain connections? I actually thought this one was kind of lovely… it had notes of green apple and subtle white flower. It wasn't horrible or buttery at all!  Carlson Creek's Chardonnay will be my local, "go to" Chardonnay from now on! It's quite nice & humbly priced at $23/bottle.
This was fun.
Overall, the olfactory class was a great experience. If you live in the area or happen to visit, you should sign up! It's for all levels of wine lovers, not intimidating at all, and there's always something new to learn (whether you're a wine guru, novice, or forever student like me). The group was small and friendly. Robert was a fantastic teacher, full of wine wisdom, great stories, and made everyone feel relaxed and ready to to smell some wine.
Truth:
There are no wrong/bad answers when trying/smelling/tasting wine! If someone next to you says they smell notes of honeysuckle and you've never experienced the scent of honeysuckle, you simply won't describe it the same way. I found myself perplexed most of the time, as I kept smelling scents that reminded me of "something" and I didn't automatically pinpoint common aromas (blends are tricky too!).
Wine (& smelling wine) is good for your brain.
Olfactory classes are great for brain exercise. It's like trying to pull these familiar scents from your memory—a subtle smell that reminds you of something, maybe from your childhood, or some plant or food you experienced on vacation, or from a happy memory, with someone you could breathe in forever…
Some other olfactory info:
The word olfactory derives from the Latin word olfacere, which means "to smell" (the act or process of smelling).
The olfactory nerve is the first of twelve pairs of cranial nerves. On each side of the nose, these sensory nerves send messages to the brain, where magic happens. If you'd like to read more about the science behind this nasal magic, the University of Texas has a great, online resource:  Chemical Senses: Olfaction and Gustation.
Or, for a little bit 80's happiness, and to be blinded by science, click here:  Science!
Wine is poetry in motion.
How do we discern all of those lovely aromas? Oak, strawberry, fig, lemon, chocolate… the list of describing words are as diverse as the wine. Without our olfaction, we wouldn't be able to taste the amazing (or bad) wine. Think of times when you were sick, all stuffy-nosed and nothing tasted good? Imagine not being able to smell the dominant, or tertiary flavors of wine, the aroma of fresh, baked bread, coffee roasting, or one of my favorites: ocean air?
The nose doesn't always love what it smells.
Those are all just frosting on the cake scents (frosting does smell goooood). What about the everyday, practical smells? Does this milk smell bad? Does it smell like cat in here? Or that distinctive gas leak odor (or other natural gas leaks) often described as "sulfur-like"? What if your wine had a ghastly funk, sending your olfactory system on red alert, firing warning signals to your brain to Abort!  Abort!  
We take our noses for granted, don't we!?
Our olfactory senses are all too important. Why would a glass of wine smell like wet dog or wet newspaper or wet, dank, stank, anything? It could be "corked" contaminated by "cork taint" (2,4,6-Trichloroanisole or, TCA). This chemical from natural cork, can give a distinctive moldy, wet dog type of odor. I'm still not sure I've experienced corked wine, as I tend to like earthy, musty type reds. Maybe I've had a tainted bottle in the past and didn't know? It's possible. Good news is, it won't make you sick.
Sense of smell is so important in our daily life wine.
Just another reason to take an olfactory wine tasting class! Cheers to new experiences, your taken for granted sense of smell, and of course, the wine.
Quality & delicious wine from cacti infested Arizona?
Yes. They are excellent. To read more about Carlson Creek Family Wines, click here:  https://carlsoncreek.com/  I enjoyed their wines so much I joined their wine society! If you haven't tried wines from Arizona, you should. They're pretty amazing. #SupportLocal!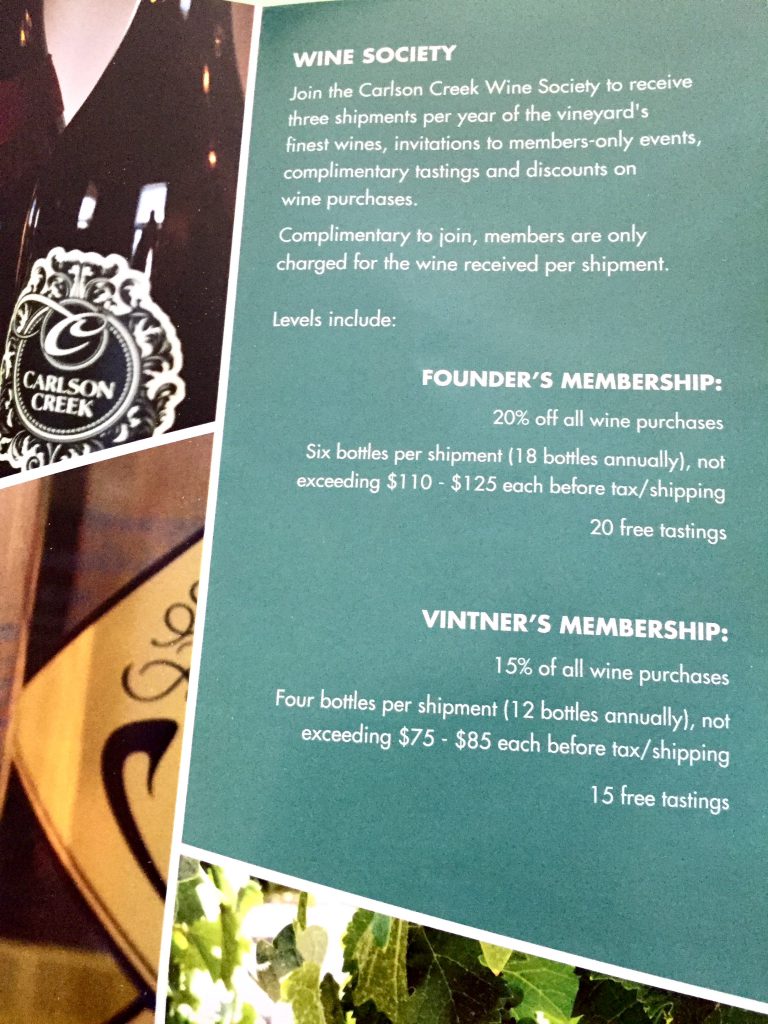 **I apologize for any run-on sentences or questionable grammar that may have occurred during this post.  😉  Cheers!  ~Misty