This 100% Petit Verdot, simply named "R" was nice, with subtle notes of blackberry and oak. It was dark purple in color, medium/full bodied and $25. With a hearty, rich pasta dish it went down like a nice Chianti, a great, red table wine. It is cellared and bottled by Jeff Runquist Wines, which is a small producer of red wines in Plymouth, CA. The winery and tasting room are located in the Sierra Foothills, in Amador County's Shenandoah Valley. All of his wines are produced from grapes grown in California, sourced from several vineyards.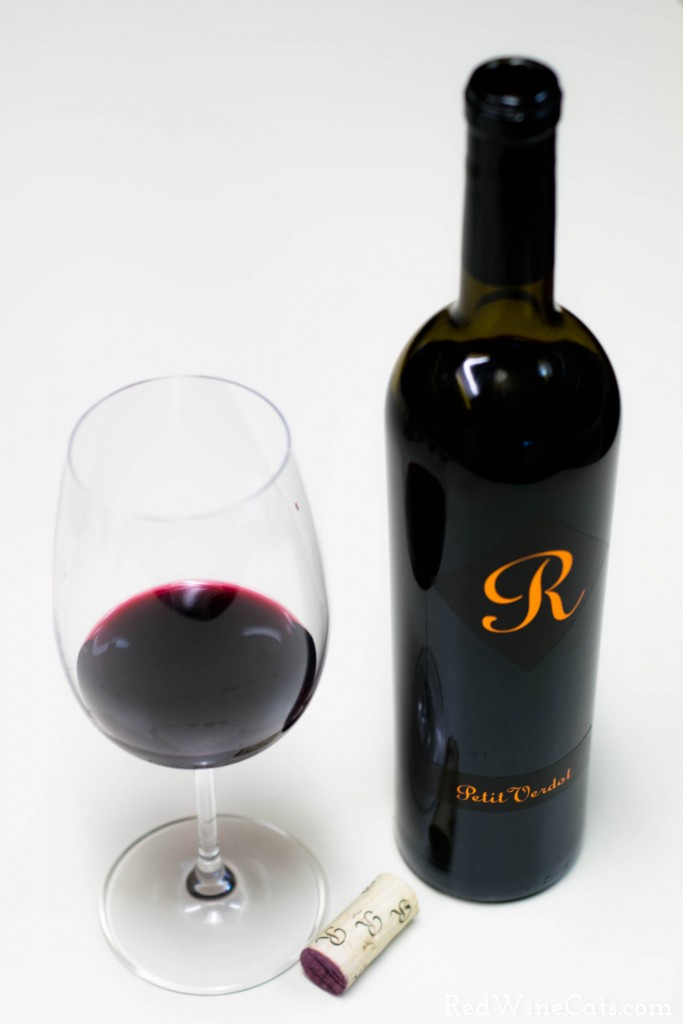 According to the website: jeffrunquistwines.com, his mantra as a winemaker is to pack as much flavor and character into a wine as possible without stepping over the line and making a wine so tannic that aging is required to balance and round the wine. "This is not to say that our wines won't age. They will." It's just that they don't need to in order to be enjoyed. Now, this is something I still question about red wine… should this bottle be opened now? Does it need to age? Or worse, has it passed its prime and we waited too long? Check out the legs and gorgeous, deep purple color below: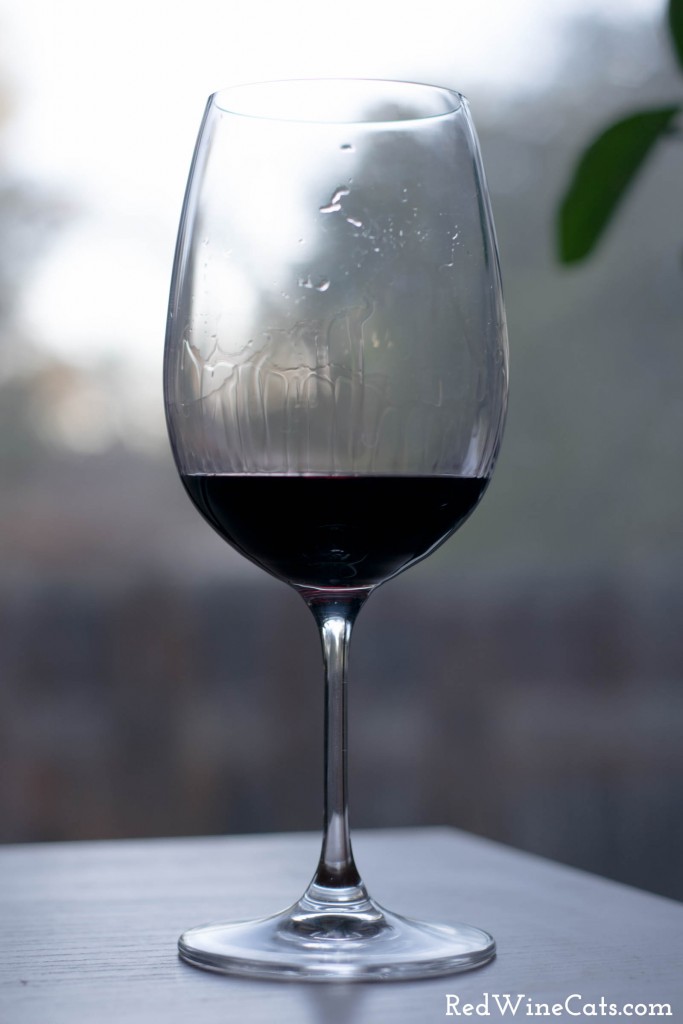 This is one of the great things about this Petit Verdot… It is designed to be enjoyed right away. Unless you're a collector, most of the reds purchased are meant to be opened for dinners, parties, BBQ's, etc. We would love to have an elaborate wine cellar, with hundreds (perhaps thousands? Muhahahah) of age worthy, complex, beautiful bottles. Carefully monitoring, making sure temperature/conditions are perfect, not allowing a single one to pass its prime, saving certain ones for special occasions… but in reality, we are just as happy with our little wine frig, opening young as well as aged bottles, now, for no reason, other than it being a Saturday, or Tuesday for that matter. Why wait to enjoy those amazing bottles? Share them now, with someone, with friends, when the mood strikes, or like Miles in Sideways, by yourself in a fast food joint. Although, hopefully you won't have to go to the dark side to enjoy a red you've been saving… Cheers.