Wine tasting in Arizona? Yes! And surprisingly, very good! The end of March was lovely in the desert. Early spring, gorgeous Goldilocks weather, not too hot or cold. Cottonwood is north of Phoenix, about 1 hour & 40 minute drive. The elevation is at 3,300 ft., compared to the Phoenix area which is about 1,100, so it's always a little cooler. Driving into this little town does not inspire the oohs and ahhs of scenic Napa. But, once you drive into "old town" it becomes much more charming! And, there are several wine tasting rooms, all along Main Street, very close walking distance to each other!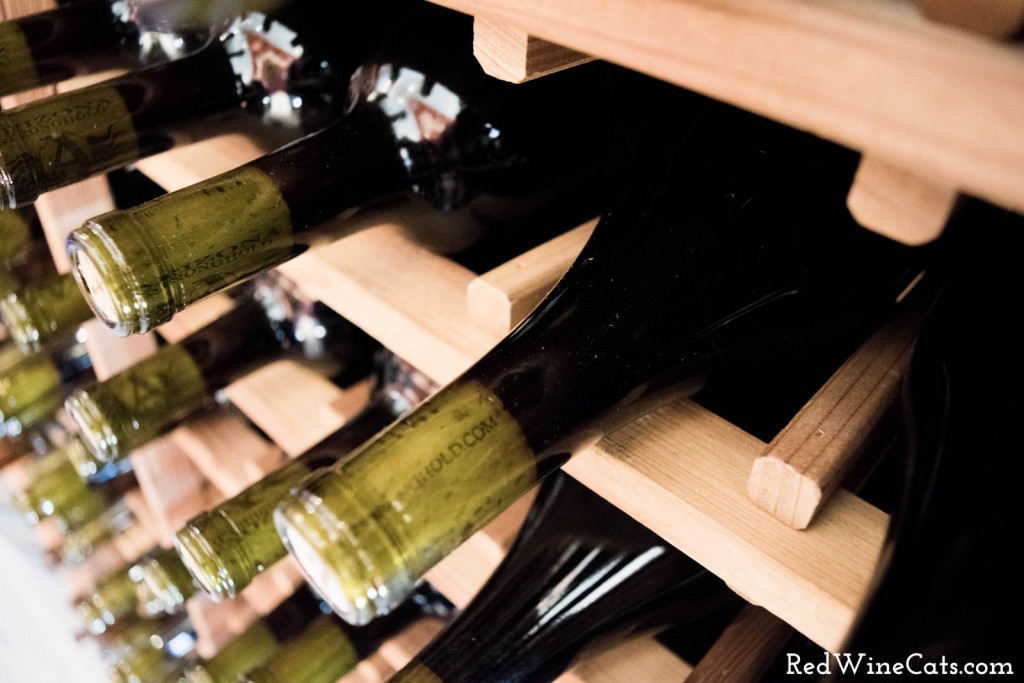 We stayed at the old Cottonwood Hotel (supposedly haunted… but, I'm more afraid of running out of wine than ghosts) which was interesting, to say the least. Our room was one of the smallest, with an old porcelain tub and handheld shower nozzle.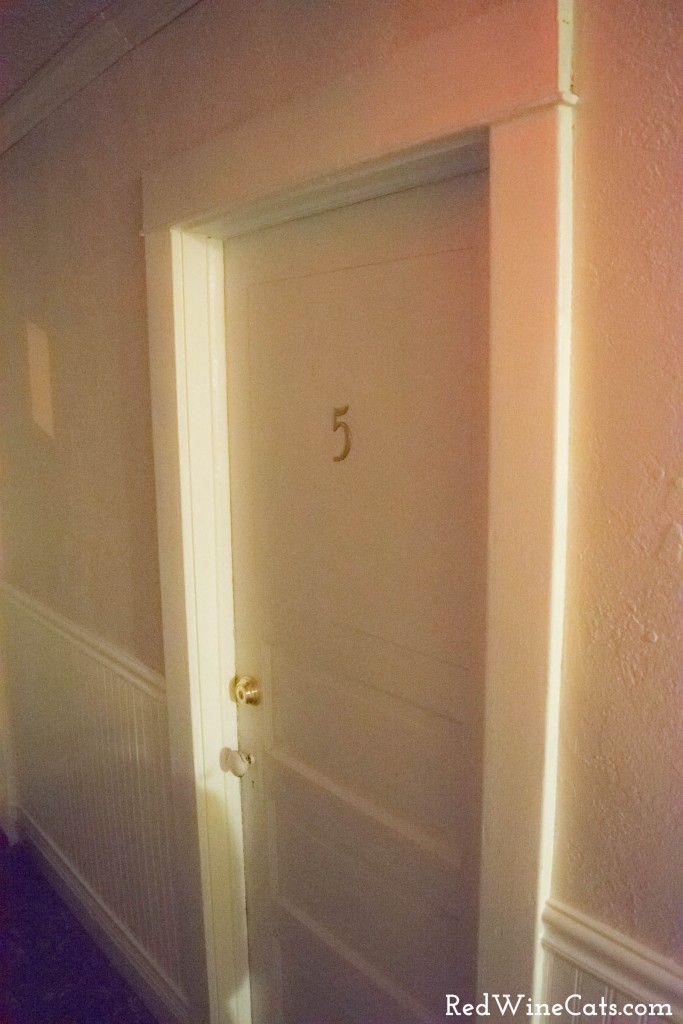 The gal who owns and runs it said that John Wayne used the same tub a few times. She is also a local historian, preservationist and a real ghost whisperer. She says, since the hotel is her home, she keeps the paranormal activity at bay (good to know). We would stay there again and actually slept really well. It's not handicap friendly, there's no amenities or regular office hours, so you have to be easy-going and plan on being very casual to stay here.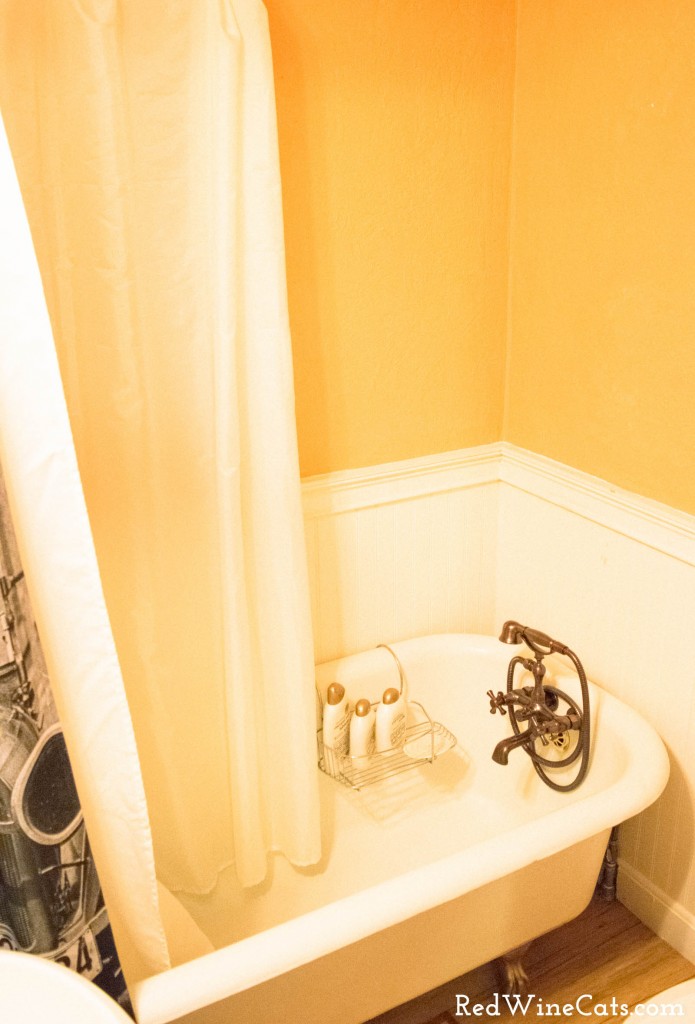 In the morning, the Old Town Cafe (super close, right across the street, easy walk from hotel) had delicious espresso. I may not be fussy when it comes to hotel amenities, but I'm definitely picky when it comes to quality of food and coffee.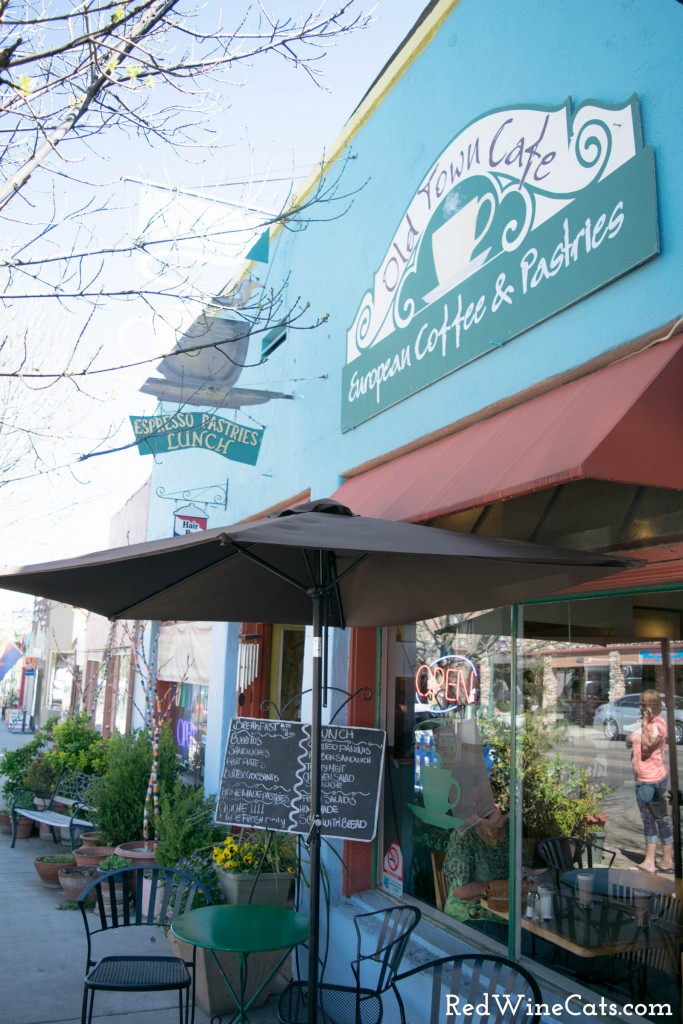 This little European cafe and bakery serves breakfast & lunch and has great food, coffee and homemade pastries! Not to mention, on a nice, spring day there's an easy hiking/walking path right down the street (the Jail Trail) and a yoga studio. For this one little strip in Cottonwood, AZ, they have a lot of great food, drinks, espresso/coffee, olive oil store, art studios, teas, massage studio and of course… wine tasting!
We started our wine tasting at Arizona Stronghold, which used to be owned by Maynard James Keenan (Keenan owns the popular Caduceus Cellars/Merkin Vineyards & was the lead singer of the band Tool) & co-founder Eric Glomski.  Founded in 2007, when they split, Glomski got to keep the Stronghold name & Keenan got the southern AZ vineyard, which he renamed Buhl Memorial Vineyard, after Albert K. Buhl, founder of Dos Cabezas WineWorks. Arizona Stronghold is still owned by the Glomski family & crafts 100% Arizona grown wine.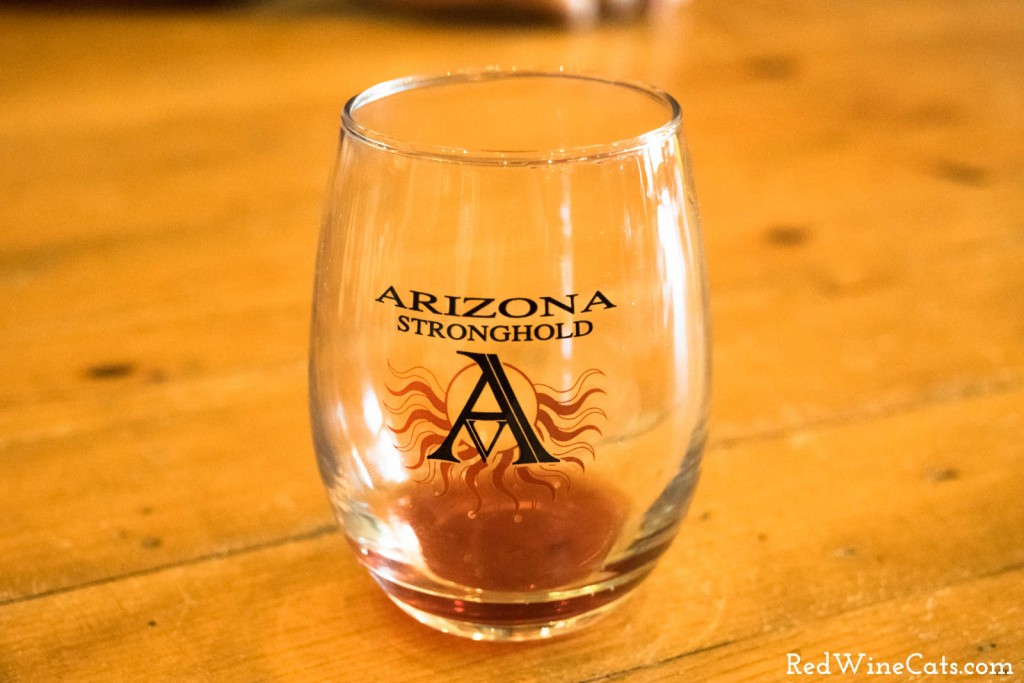 Tastings are $9 per person, for 5 wines (of course we chose all reds). Our favorite was the 2012 Nachise, a red blend, at $19/bottle. Fairly roomy, a decent wood table to sit at with friends or you can just stand at the little tasting counter.  Friendly staff and fun, local art on the walls. You can find Arizona Stronghold at local grocery stores as well as several restaurants in the valley.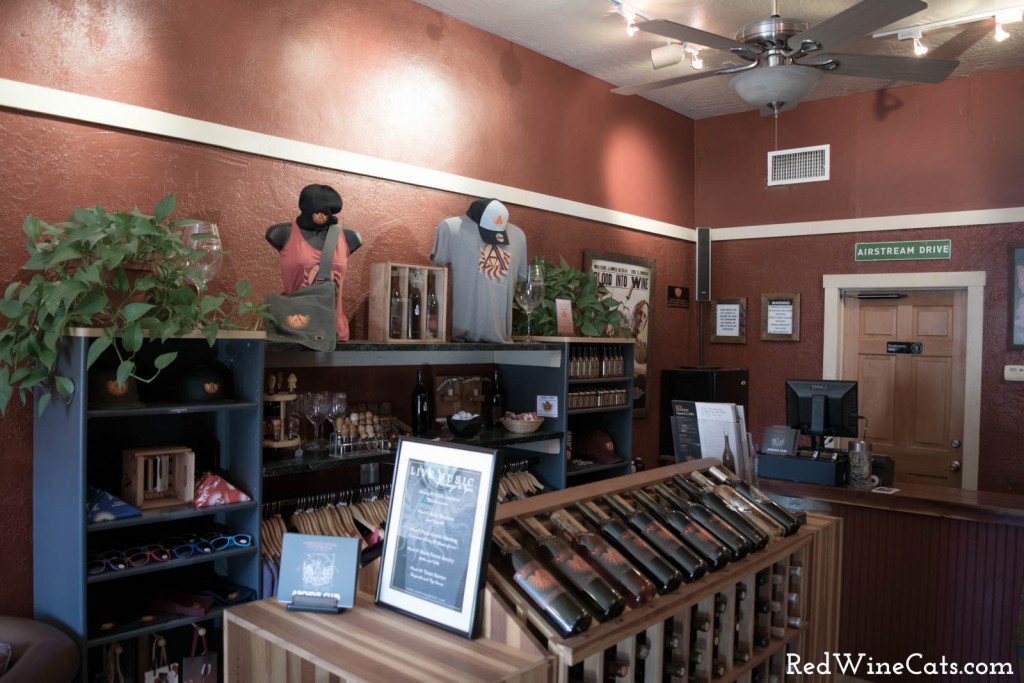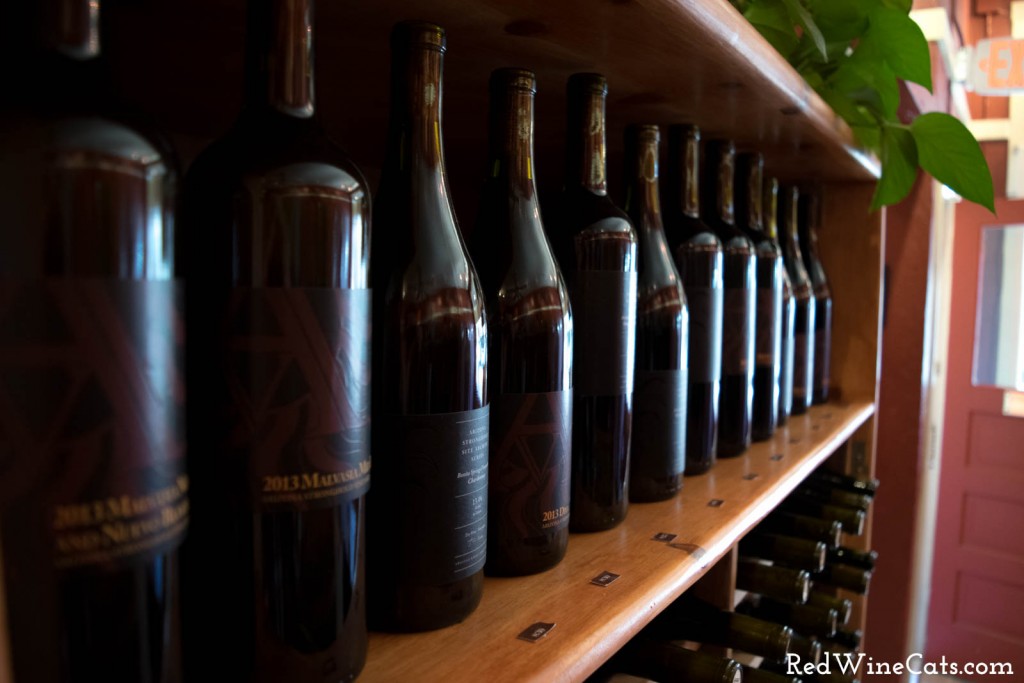 Next, it was Pillsbury Wine Company. The owner and winemaker is Sam Pillsbury. We did not meet him, but he has quite the bio! He's a winemaker, filmmaker, and renaissance man and his wines are award winning. We truly loved each tasting.
Their Grenache was a stand-out with a medium-body, and overall great balance. The tasting room also had great local art and chocolate. Many restaurants and stores carry their wines as well and are listed on their website.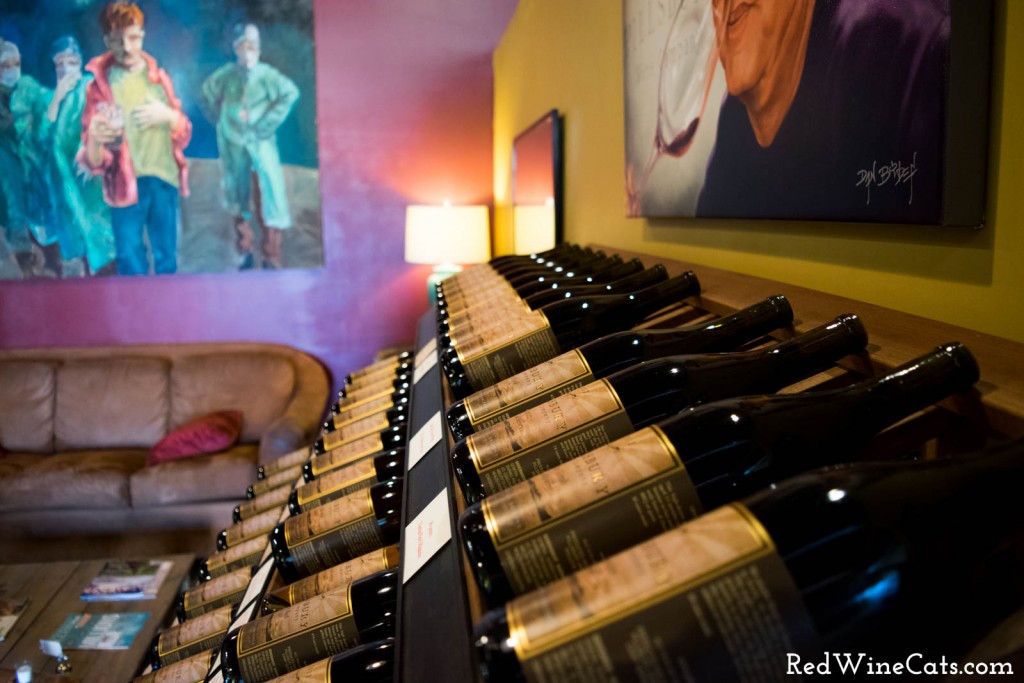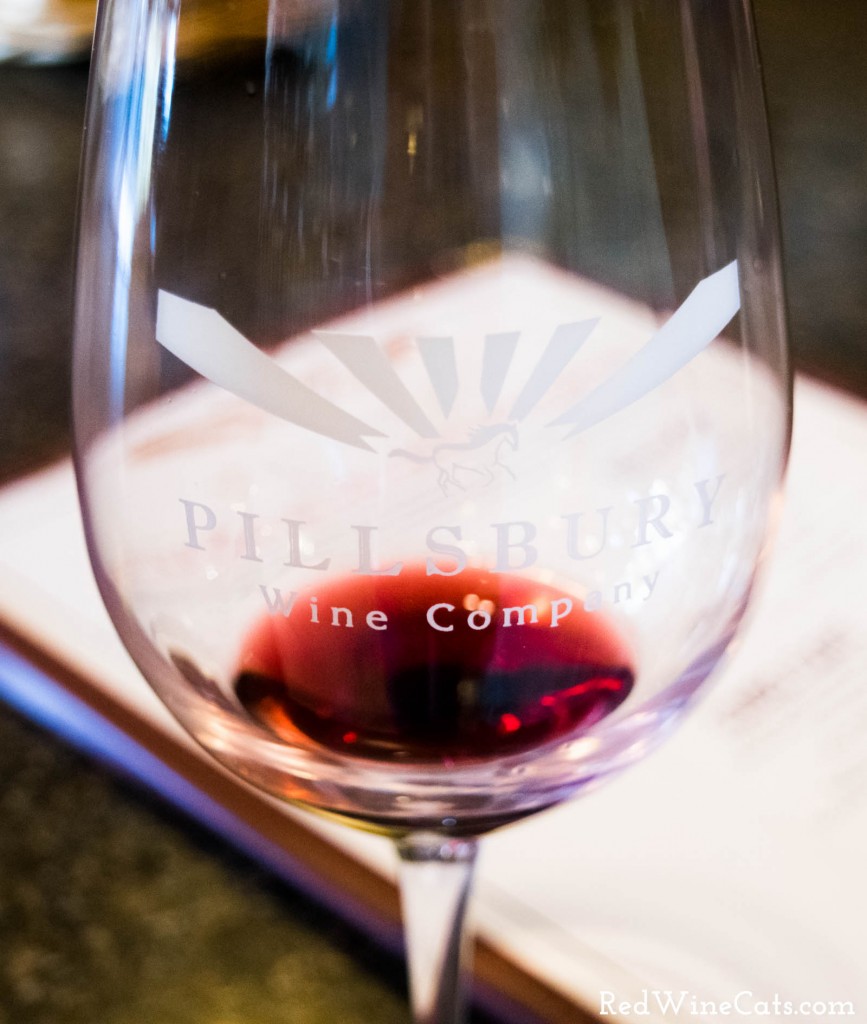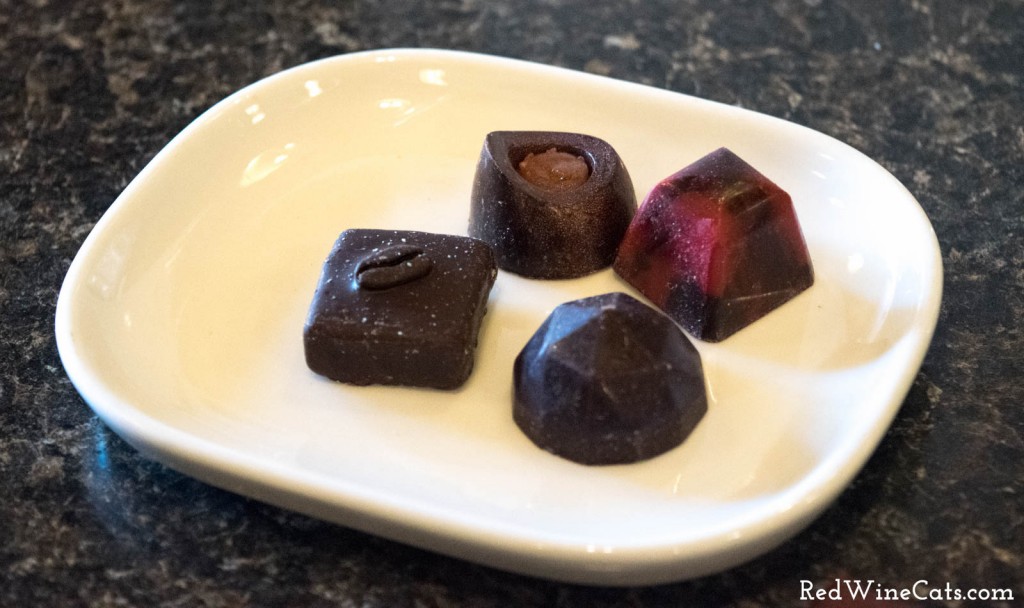 Finally, we ended up at Burning Tree Cellars, literally toward the end of the road (Main St.) and our last stop before inhaling pizza at Bocce. Maybe it was because we had a couple of glasses (we were no spitters!) by then, but we found Burning Tree to be a comfortable last stop. We sat out front on comfortable patio furniture (Mitch, who poured & enthusiastically educated us on what we were drinking, even brought out cushions for the outdoor patio area for our group… thanks, Mitch!). We purchased a bottle of their 2013 Lotus, a red blend of Petite Syrah 59%, Merlot 28%, Syrah 13%. It even had gorgeous art on the bottle ($30). If you check out their website, you will see all of their very cool, artsy labels (no, that does not make it better wine… but good wine and awesome labels = win).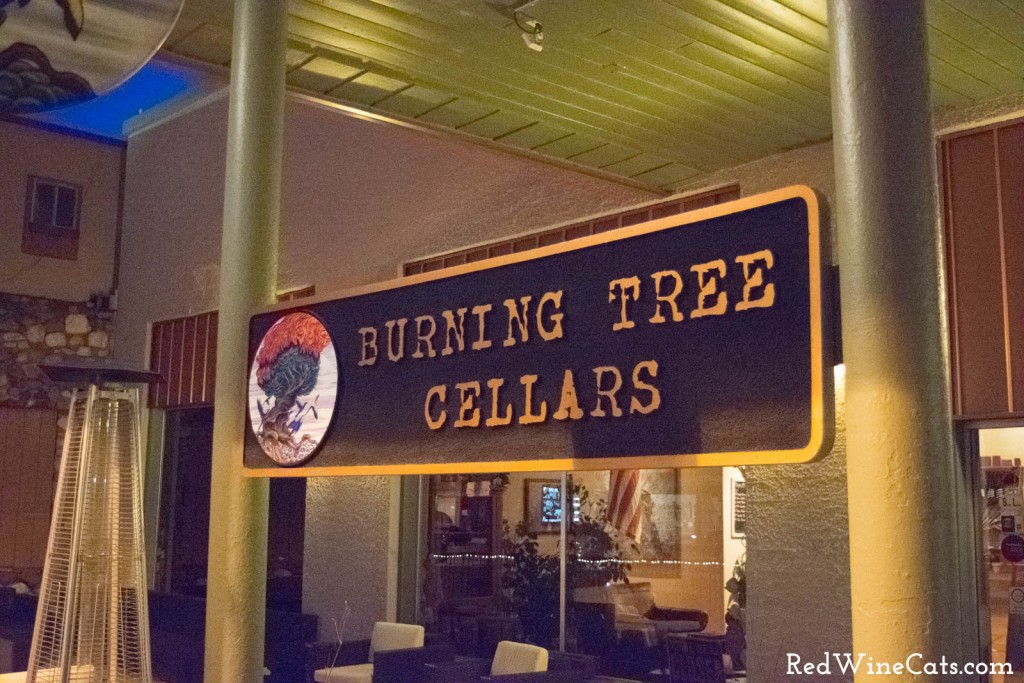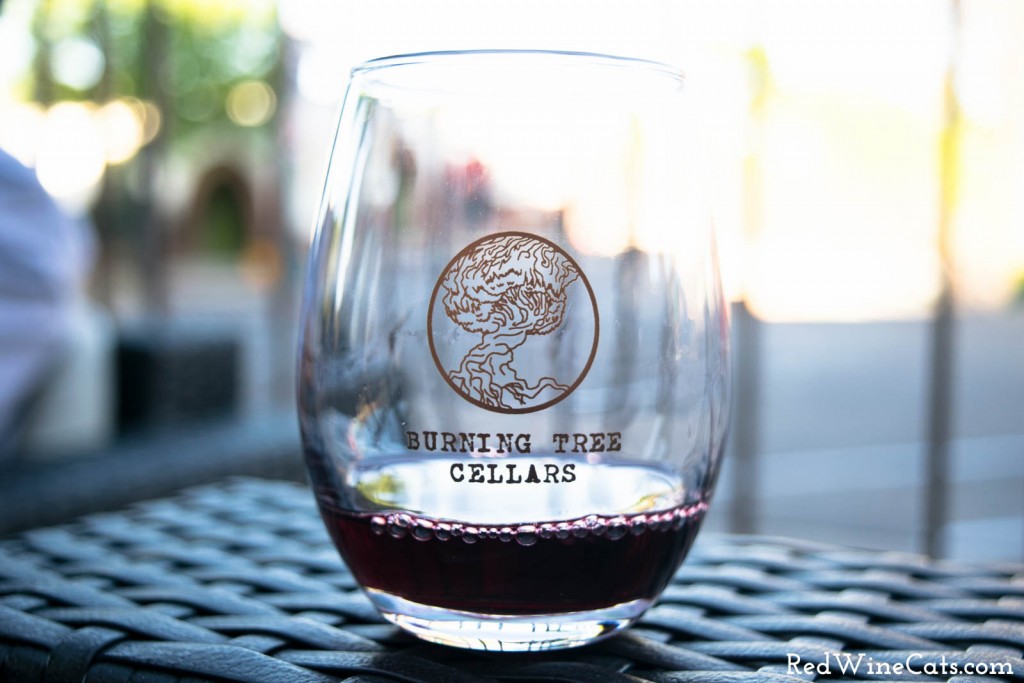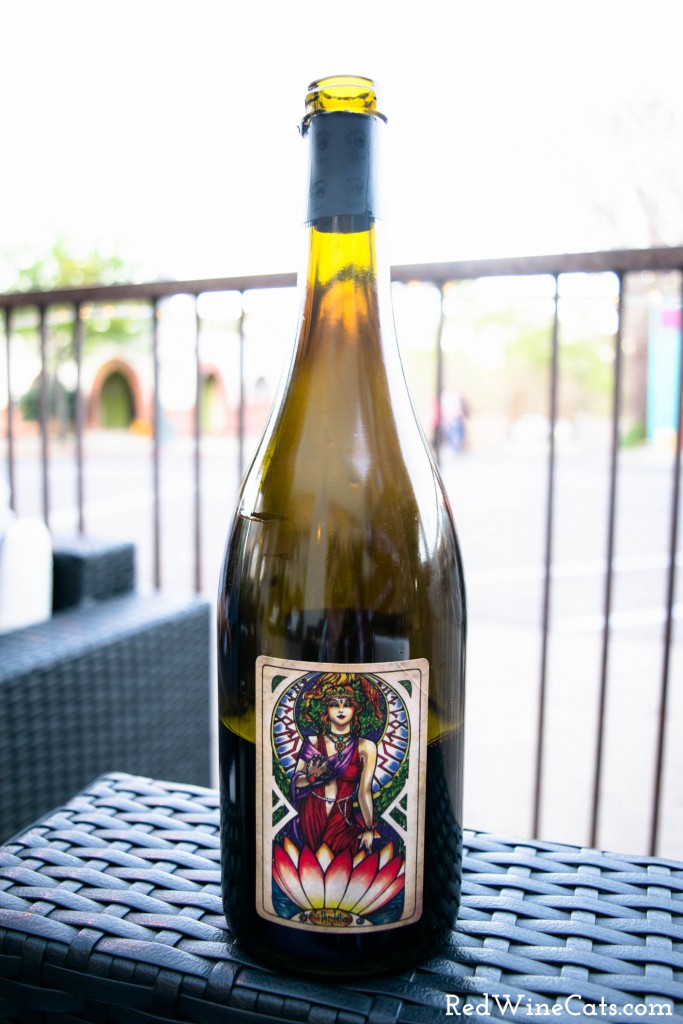 We did not make it to Jerome or Sedona, but if you do make it to this area, they are very close and have more amazing Arizona wine tasting rooms!
Cheers to supporting small, local wineries!