Richer Than Gold
Quivira refers to a mythical place, the Seven Cities of Gold, that the Spanish conquistador Francisco Vasquez de Coronado never found. A 16th century map shows these lands being in present day Sonoma County, California, right through Quivira Winery's vineyards. Whether or not this is 100% historically accurate is not important, I just wish Mr. Vasquez de Coronado could see the land he passed through so many years ago. He'd be amazed, perhaps even teary-eyed, at how well this land is being taken care of, how rich the soil is, how well the vines, local plants, animals, insects, and water (the local fish population too!), are being supported and flourishing! So much richer than gold…
Quivira has a tradition of cultivating biodiversity on our farm. We are proud to have restored Wine Creek which is now a healthy spawning locale for Steelhead and Coho. Additionally, we have a beautiful and diverse garden that is open for guests to enjoy which includes beehives and chickens.

~Quivira Vineyards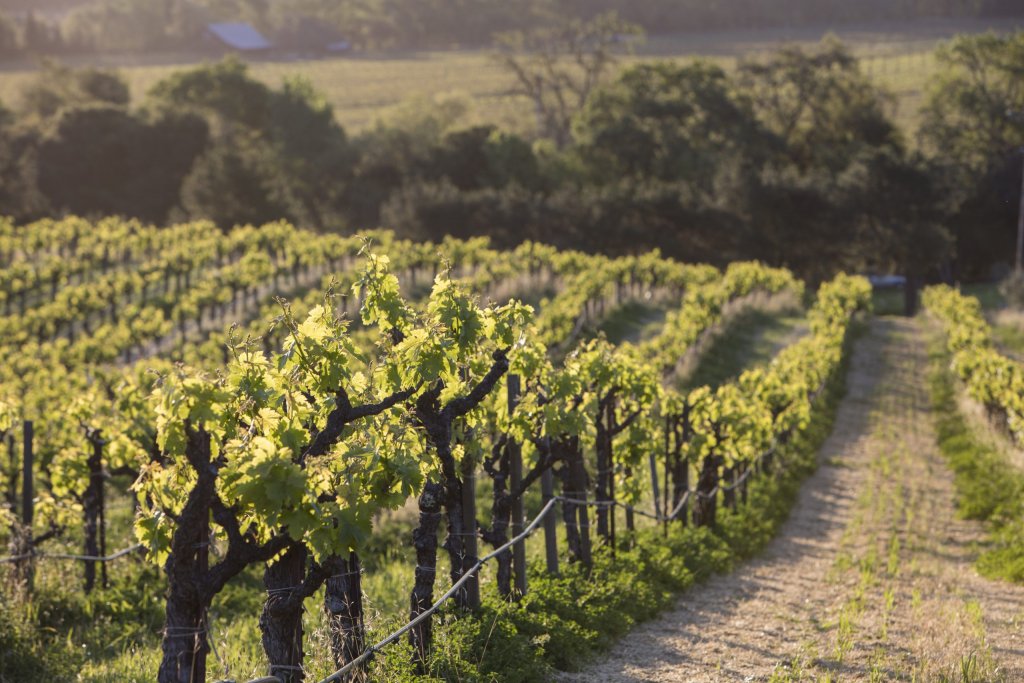 On the Label, Symbolizing their Commitment
On the label, Quivira commissioned artist Steven Noble to illustrate a series of images that symbolize their commitment to biodynamic farming, terroir, and the wildlife they are helping to preserve on their land and specific ecosystem of Sonoma County. Look for these labels, the wild boar on their Dry Creek Valley 2019 Zinfandel, 2021 Rosé, and 2021 Sauvignon Blanc, and the beautiful leaf and fig on their 2021 Fig Tree Vineyard Sauvignon Blanc, symbolizing the preserved 110 year-old Fig tree that still stands amongst the vines.
🍃CCOF-Certified Winery
🍃Holistic, Organic farming
🍃1/2 an acre dedicated to a 500 cubic yard compost pile and use of cover crops
🍃Commitment to sustainable practices including biodiversity 🐝🐓🐟
🍃 Solar powered ☀️
We removed a half-acre of vines to make room for a five hundred cubic yard compost pile. By composting and effectively using cover crops, we help to return the natural fertility to the soil. The vineyard is only as healthy as the compost that nourishes it, thus we rigorously maintain our compost.

~Quivira Vineyards
Of the four Quivira wines I was fortunate enough to sample, I had four new wines to be happy about because each were truly wonderful from first sip. Once I took a deep dive into reading about Quivira, the history, and all the good they have implemented and are committed to, they are a winery I can confidently admire and rave about. Here's some more gold: they're all $30 and under! 💰
Four Wines to Love
Sonoma County 2021 Sauvignon Blanc -96% Sauvignon Blanc, 4% Semillon. An easy-drinking Sauvignon Blanc emerges from a season defined by drought. Aromatic and smooth, with a wonderful balance of the citrus and acidity you want and expect from Sauvignon Blanc, but softened with some melon and peach, creating a richer texture. Delicious. 13.3% ABV, $19 SRP
Fig Tree 2021 Sauvignon Blanc, Dry Creek Valley -100% Sauvignon Blanc in an eye-catching tinted bottle. I have a thing for old fig trees… they're just magical. I can't help it if I loved this bottle before I tried the wine. This is such a complex Sauvignon Blanc that the tasting notes could take up a couple of paragraphs, but think citrus, a touch of stone fruit, some minerality, and the good vibes of the majestic fig tree. Quivira's 2020 vintage made Wine Spectator's "Top 100 Wines of the World" list (I think this 2021 should've made it too;). 13.5% ABV, $30 SRP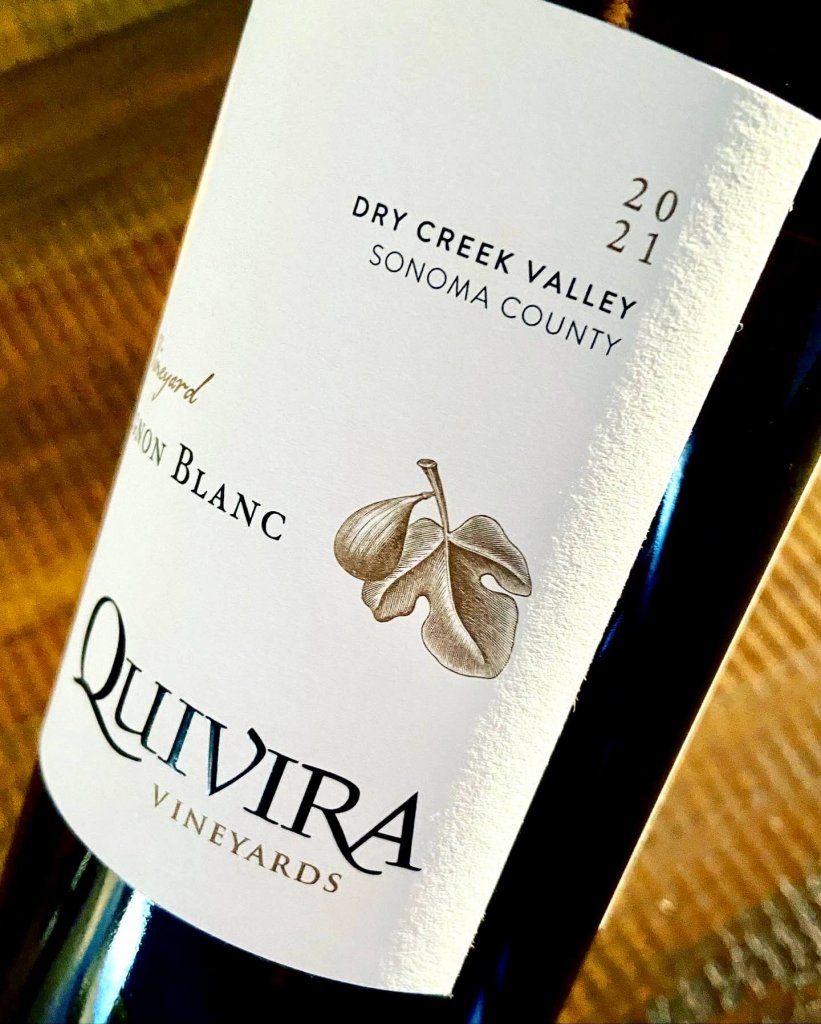 Wine Creek Ranch 2021 Rosé, Dry Creek Valley -Dream blend of 70% Grenache, 11% Counoise, 9% Mourvedre, 5% Petite Sirah, and 5% Primitivo- all 100% Wine Creek Ranch, CCOF-certified organic estate fruit. Cool (not cold) fermented in both stainless steel and neutral French oak, along with 5% new Acacia barrels and no malolactic fermentation. This is the kind of science/magic voodoo winemakers like Quivira's Hugh Chappelle experiment/play with and I'm here for it. Just try it for yourself, you'll love it. 13.1% ABV, $25 SRP
Dry Creek Valley 2019 Zinfandel– 94% Zinfandel and 6% Petite Sirah. This luscious, deep beauty was created by "phased picking" the fruit- a signature practice so that a broad scope of flavors at different maturity levels (resulting in higher/lower sugar levels) can be blended to make that Zin witchcraft. Deeper, dark fruit notes combined with brighter red berry and black pepper notes all combined to make me one happy wine sipper. This is a beautiful bottle, and tastes way above its humble price point! 14.5% ABV, $28 SRP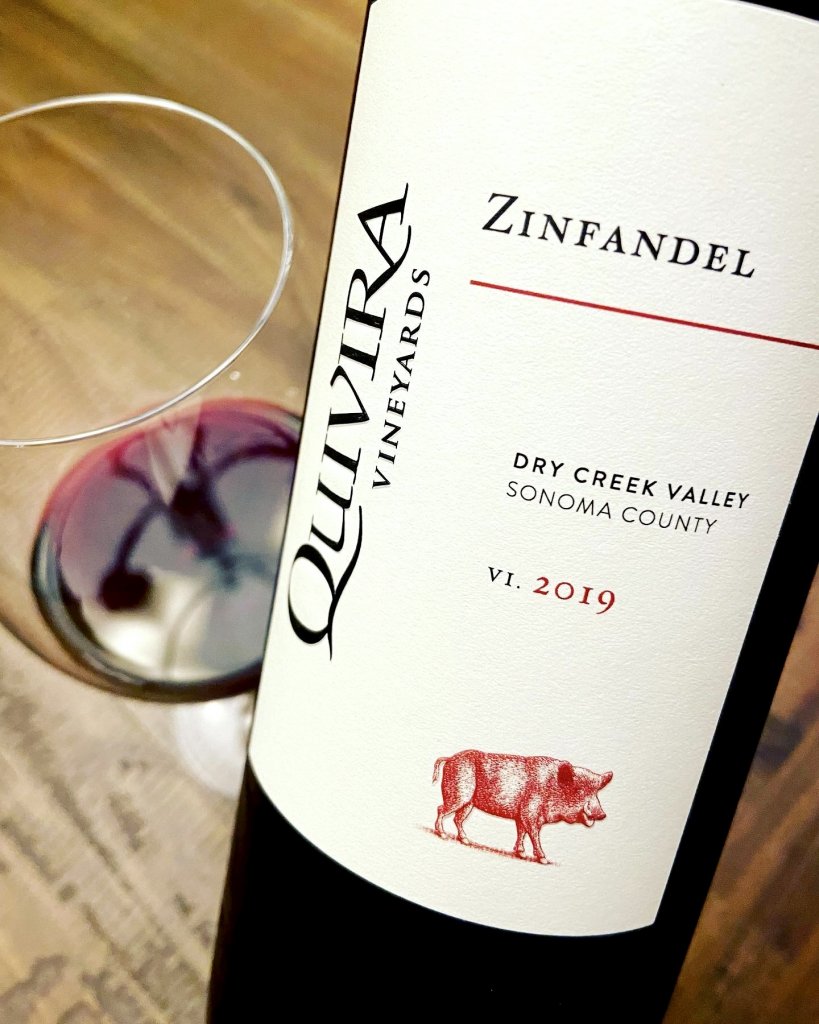 Schedule Your Next Wine Trip
Quivira is open 10:30am to 4:30pm, Thursday through Monday with the last appointment being at 3:00PM. They're located at 4900 West Dry Creek Road in Healdsburg, California. Can't make it there anytime soon? Contact their Wine Club and travel vicariously via their wonderful wines… Cheers!