LaZarre isn't just another family-owned boutique winery making quality wine in Paso Robles, California. LaZarre is HEAVY METAL!
Husband and wife winemaking team, Adam and Angie LaZarre have been making their their "f*cking delicious" wine for almost 20 years. What started out as a high-end Pinot Noir project, has grown into including a variety of dreamy (or should I say killer) varieties like Marsanne, Roussanne, and Gewurztraminer—all used to create their Mosh Pit blend.
Fun Fact: Ronnie James Dio began using the sign of the horns after he joined Black Sabbath in 1979. He claimed his Italian grandmother used the hand gesture to ward off the evil eye (known as malocchio in Italy).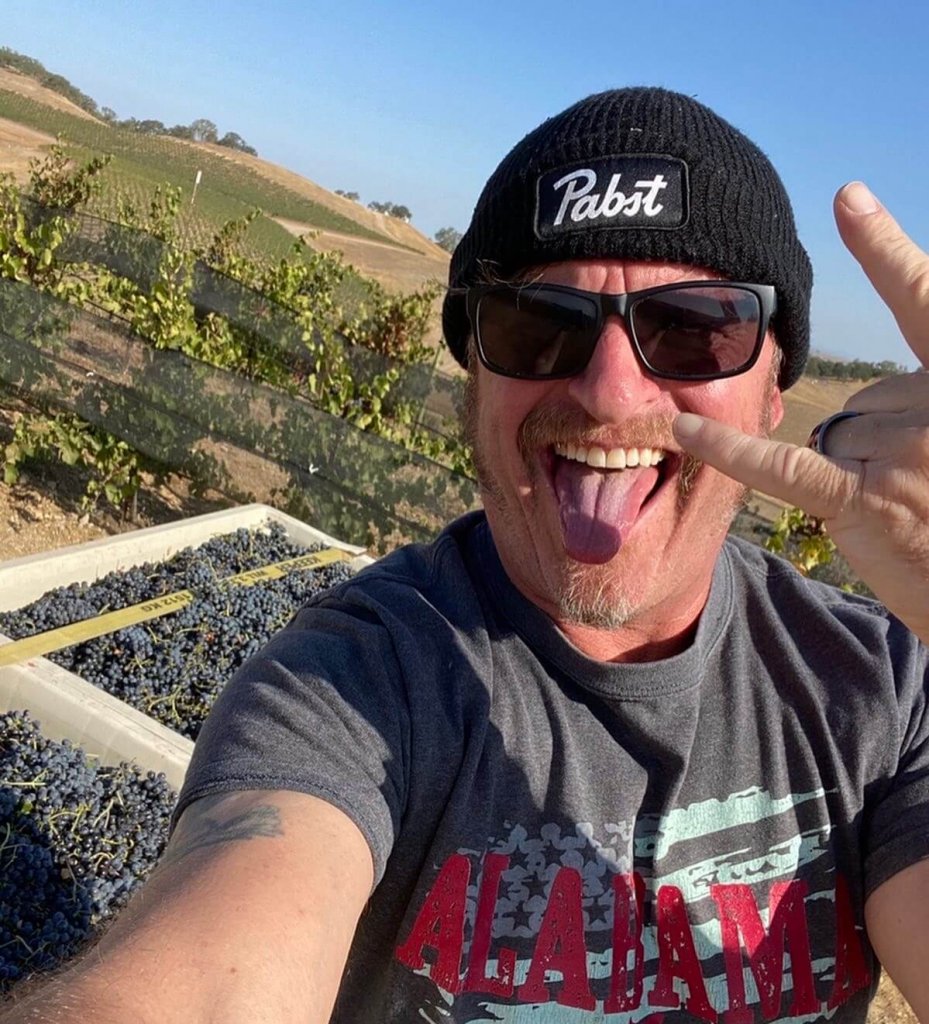 The LaZarre Show
The LaZarre Show came about when Adam and Angie were first dating. She used to watch him entertain and educate the crowd on wine with passion and energy.
"I used to watch Adam entertain and educate the crowd on wine. We have continued to try and put that same passion and energy into all the events we do! ~Angie LaZarre
Adam is one of the most accoladed winemakers in California, with Best-of-Show wins at the most prestigious wine competitions in the world including the L.A. International Wine Competition, where he is the only three time winner of this respected wine competition. In 2005, Adam was named "Winemaker of the Year" in the Sacramento Bee and was also named "One of the Top Five Winemakers" in the San Francisco Chronicle in 2006. Earlier in 2012, Adam was ranked #69 on IntoWine.com's "100 Most Influential People in the US Wine Industry". Hahn Estates and Rex-Goliath are just a couple of the wineries he's produced wine for as well.
"Heavy metal has been such a fun part of bringing LaZarre wines to life. It's what we listen to in the winery while making the swill." ~Adam LaZarre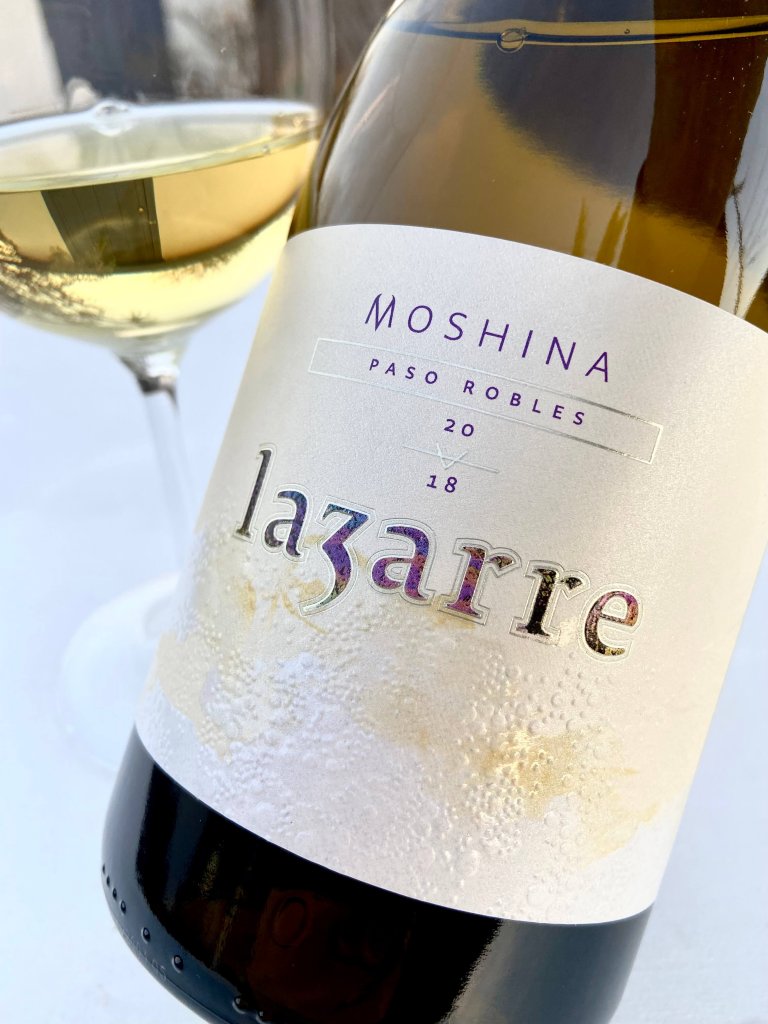 Moshina Mosh Pit Blend
But, let's talk about this 2018 Mosh Pit blend! This bottle is a standout beauty. From the first sip I was hooked. Pantera's "This Love" started playing in my head. As the finish kept lingering, so did the lyrics "You keep this LOVE! LOVE! LOVE!" Some wines make you wish they could magically refill themselves. I could honestly drink this every day.
Gorgeous, full-bodied white blend of 60% Marsanne, 30% Rousanne, and 10% Gewurtztraminer. Barrel fermentation adds a lot of weight, the rich honey secondary aroma "smells like mosh pit love". Aged for one and a half years, per Adam, "It's Angie's favorite wine we do." And, I can see why. It's minimal intervention, luscious goodness. What a beautiful wine, seek a bottle or two out if you can, only 110 cases produced.
The name Moshina is a blend of the words Mosh Pit and Sarina (their youngest daughter).
During the #PinkSociety wine chat, where wine lovers get together on Twitter to learn about smaller, family-owned, perhaps lesser-known boutique wineries, Adam and Angie did a series of fun and informative videos. We discussed all things LaZarre wines and heavy metal, with a traffic signs theme. All signs point to great people, good energy, and excellent wine. Seek their wines out if you can! You won't be disappointed. In fact, you may LOVE, LOVE, LOVE them.
"The mosh pit will reveal all the answers. The mosh pit never lies."
-Norah, Nick & Norah's Infinite Playlist ~Rachel Cohn