In a sea of deep red the 2020 Dissonance is a bright beacon of change, guiding your "I only drink red wine" friends and family to the glorious light. Blackbird Vineyard's winemaker Aaron Pott has taken cool climate Sauvignon Blanc and Sémillon, creating a beautiful, complex blend that tastes above its price point. Being an "outlier to Blackbird's red blend portfolio", Dissonance is the only white wine produced among their Right Bank inspired reds.
Blackbird Vineyards 2020 Dissonance
81% Sauvignon Blanc, 19% Sémillon
50% Hudson Vineyard in Napa Valley, 50% Bavarion Lion Vineyard in Sonoma County, California
14.1% ABV
Stirred on the less for 4 months in a combination of stainless steel, small clay amphora, and French oak
84 Barrels made
$20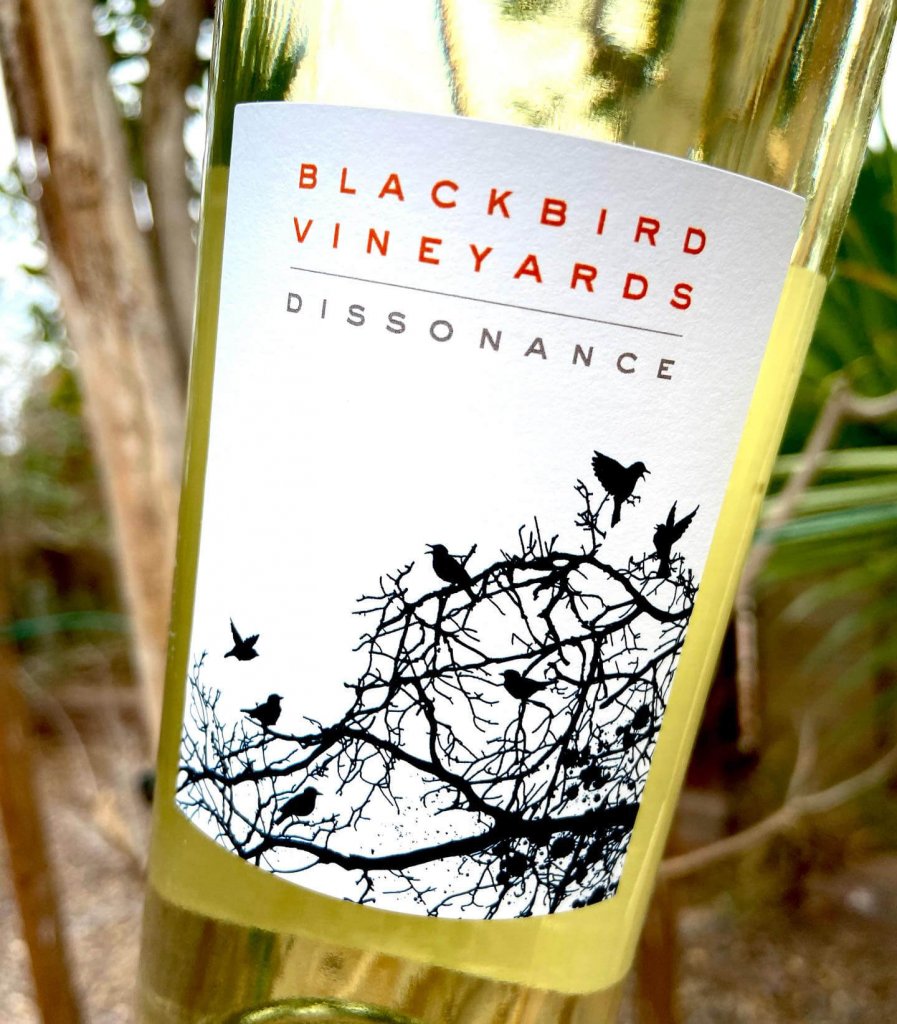 Luscious Sauvignon Blanc
On the nose, a bouquet of white flowers, mango, and rich honey enchant with feelings of knowing what you're about to taste will be good. Tropical flavors of pineapple and passion fruit dominate, with just a touch of apricot, herbs, and citrus. It has a fuller body and soft texture while still feeling light and bright. If you've experienced very citrusy (super acidic), Sauvignon Blanc in the past, this is a wonderful example of how different and complex this grape can be. The brightness is still there, but without being anywhere near tart. It's perfectly dry, while luscious fruit comes forward.
"Our portfolio reflects artisanal, terroir-driven wines of pedigree with each vintage." ~Blackbird Vineyards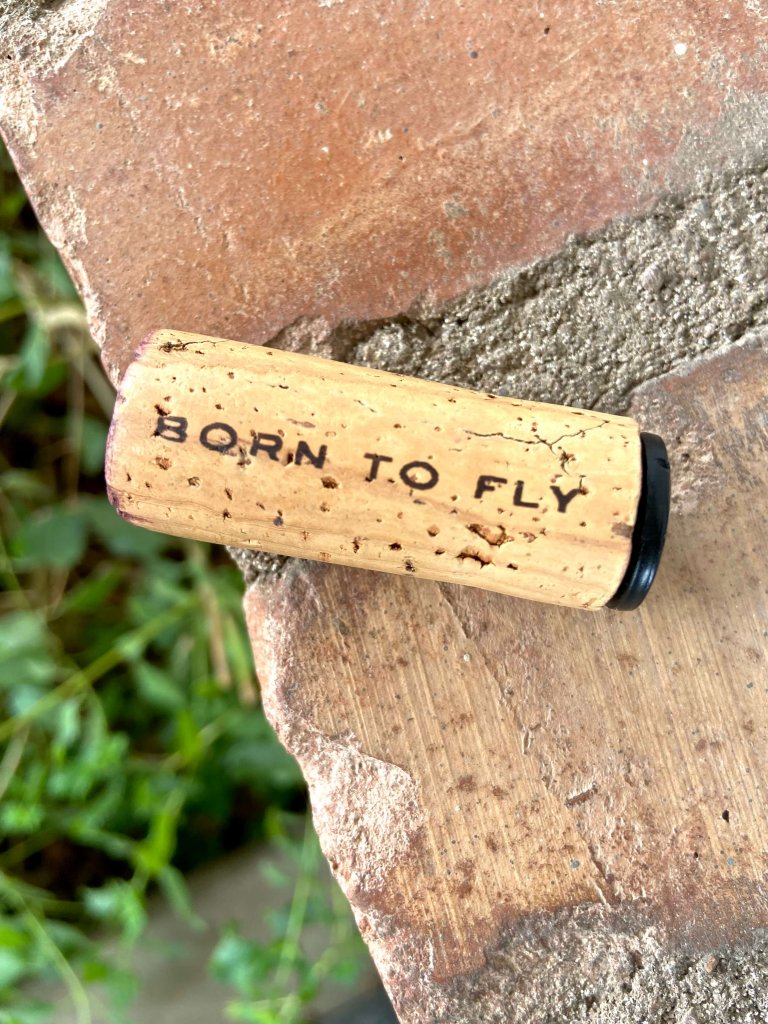 Blackbird Vineyards 2017 Arise
43% Merlot, 42% Cabernet Franc, 10% Cabernet Sauvignon, 5% Petit Verdot
Grapes sourced from Star Vineyard, Stagecoach Vineyard, Crocker & Starr Vineyard
21 months in French oak 50% new, 50% seasoned
14.1% ABV
96 barrels produced
Winemakers Aaron Pott & Kyle Mizuno
$27
Arise has been called their "entry-level" wine, and is the least expensive red in Blackbird's line-up. One taste and you'll think this is one of the best reds you've tried in who knows how long. If this excellent blend tastes this good for under $30, I can only imagine how decadent their primarily Merlot-based Illustration is! But, back to the Arise, it has aromas of black cherry and blueberry, with smooth tannins, notes of licorice and plum… it's a delicious, well balanced, easy sipper. Head to their website immediately and give it a try. It will probably age well, but I say enjoy it right now!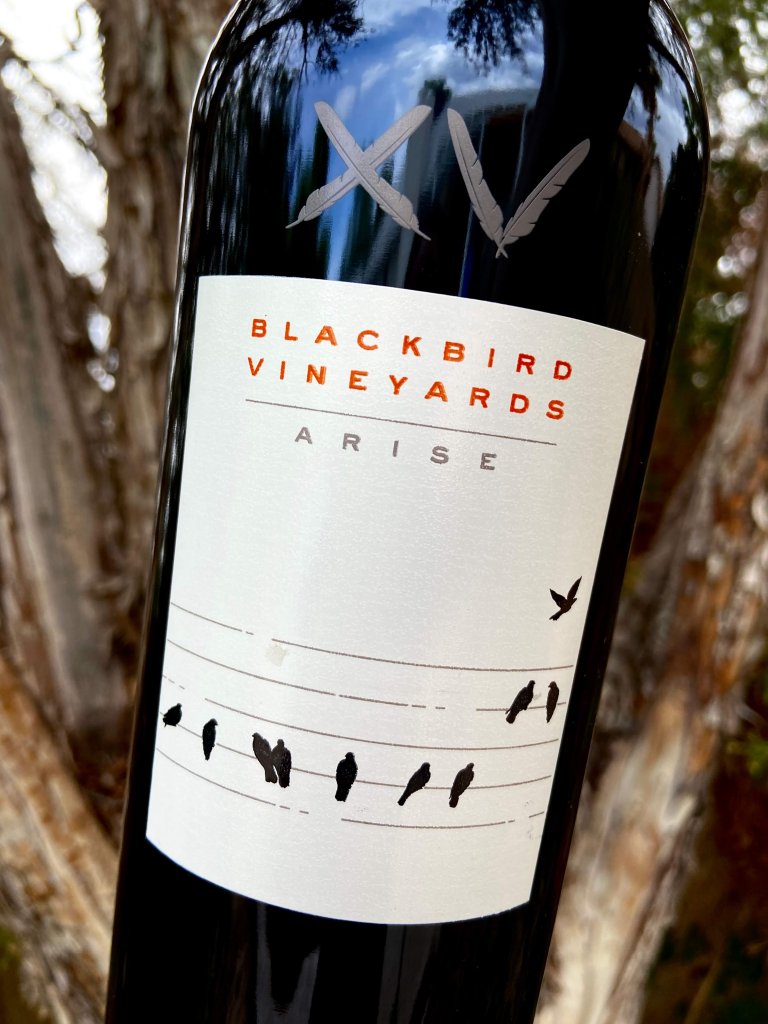 The Not So Little Black Bird
Merlot means "the little black bird" in French. Blackbird Vineyards Bordeaux inspired Right Bank wines, where Merlot is the predominant variety, are anything but little. Since their first vintage in 2003, where the first bottling was said to be "the best Merlot nobody had ever heard of" and "hedonistic in length", vintage after vintage they've received 90+ points with stellar reviews.
Commitment to Quality
Blackbird Vineyards commitment to quality shines through their wines. Here are just some of the efforts made to "achieve wines of great complexity, richness of fruit, and overall distinction".
Premium vineyard management – Via Renteria Vineyard Management
Precision agriculture – Belief in "doing the right thing, in the right place, at the right time" through farming methods that optimize the health of the Blackbird vineyard – limiting grape yields, increasing quality, minimizing environmental impacts
Sustainable farming – Minimal use of commercial pesticides, herbicides or artificial fertilizers. Organic materials are composted, permanent cover crop of native grasses, flowers and legumes planted as ground cover between the rows of vines. "These efforts serve to create a more balanced wildlife and habitat for our workers, neighbors, and even the winery dog-a French bulldog named Oliver"
Rigorous grape selection – Double or triple sorted fruit (examined for health) to guarantee the best possible grape selection
Indigenous yeasts – Less intervention, native yeast starts the fermentation process naturally.
Barrel regime – Use of French oak plays a significant role in Blackbird's wines and has a profound effect on the flavor, tannin profile, and the texture.
"Blackbird Vineyards' approach to winemaking involves intensive, hands-on, 'best practice' techniques to achieve the highest representation of terroir in our age worthy wines."
Wine and Music Pairing
You'll see "Please Don't Wear Red Tonight" printed on the back of the Dissonance label. Per winemaker Aaron Pott, it's in reference to lyrics in the song "Yes It Is", on the B side of the 1965 single Ticket to Ride ("an obvious choice for a white wine"). So, skip the red tonight, turn on some Beatles, and enjoy the Dissonance.