Well, I did it.  I ran (speed walked/jogged) the 5k Ultimate Wine Run in HOT, HOT Phoenix yesterday.  The event began with just a soupçon of panic, as I am not a conditioned runner, nor will I ever be conditioned for the Arizona sun, which leads to the question:  Shouldn't all runs be air-conditioned?  Or, at least shaded?  By the way, we're still in April!  Why was it almost 100 degrees while we were running in the desert!?  Why did we choose to do this and pay for it?  Of course, the reward:  Wine…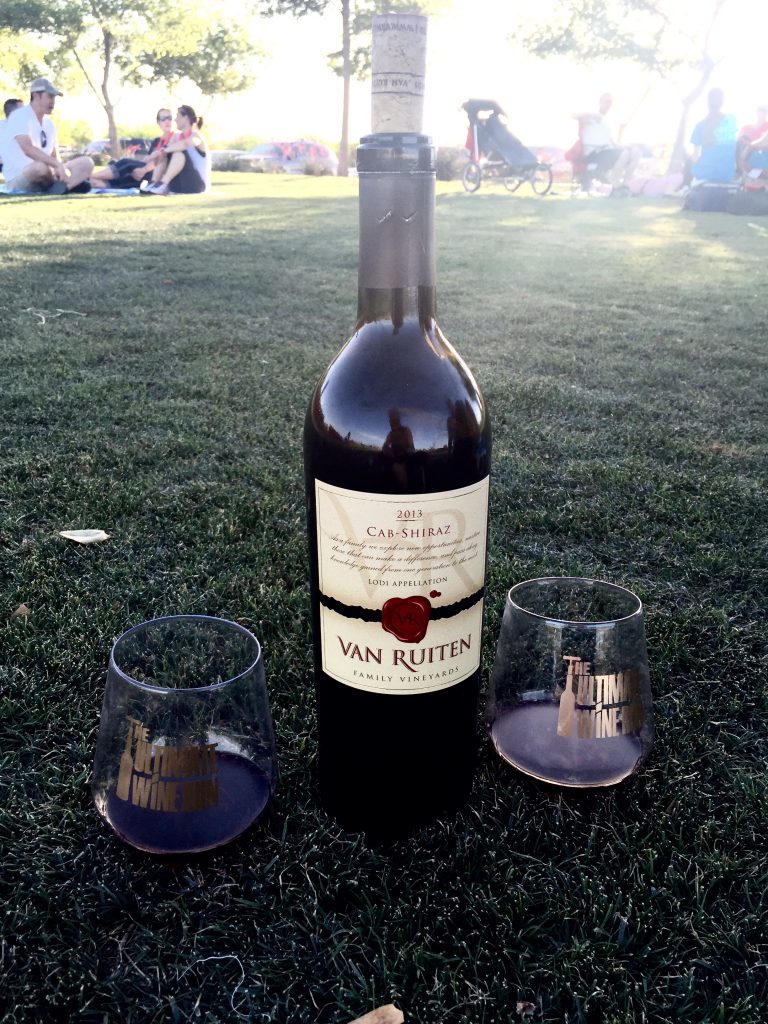 The event began at 5p.m., just as the relentless, evening sun was blaring in our faces at a skin sizzling 96 degrees, and was held at Camelback Ranch, in Glendale, AZ, the spring training stadium for the L.A. Dodgers & Chicago White Sox.  While some of the run was shaded by sparse desert trees, a mile of the course was zig-zagged up and down this field of dirt (in the HOT sun):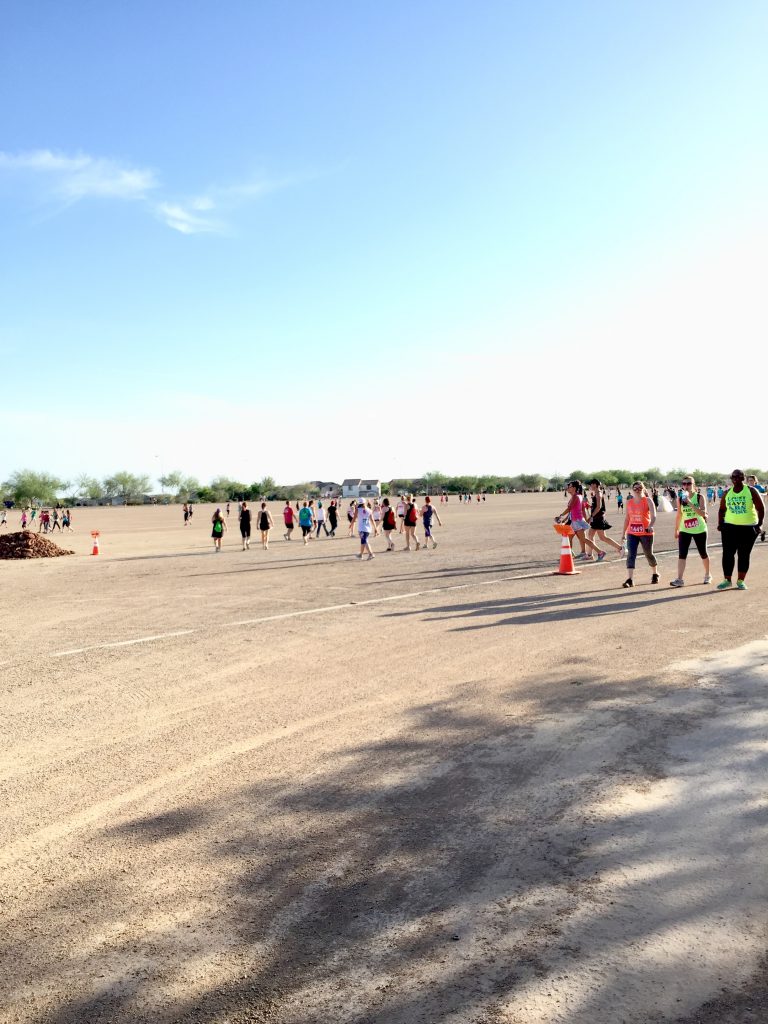 Luckily, after a little over three miles of wind blowing dust in our faces and escaping heat stroke or other injury, there was shade, a participation medal, plastic wine glass, and red wine!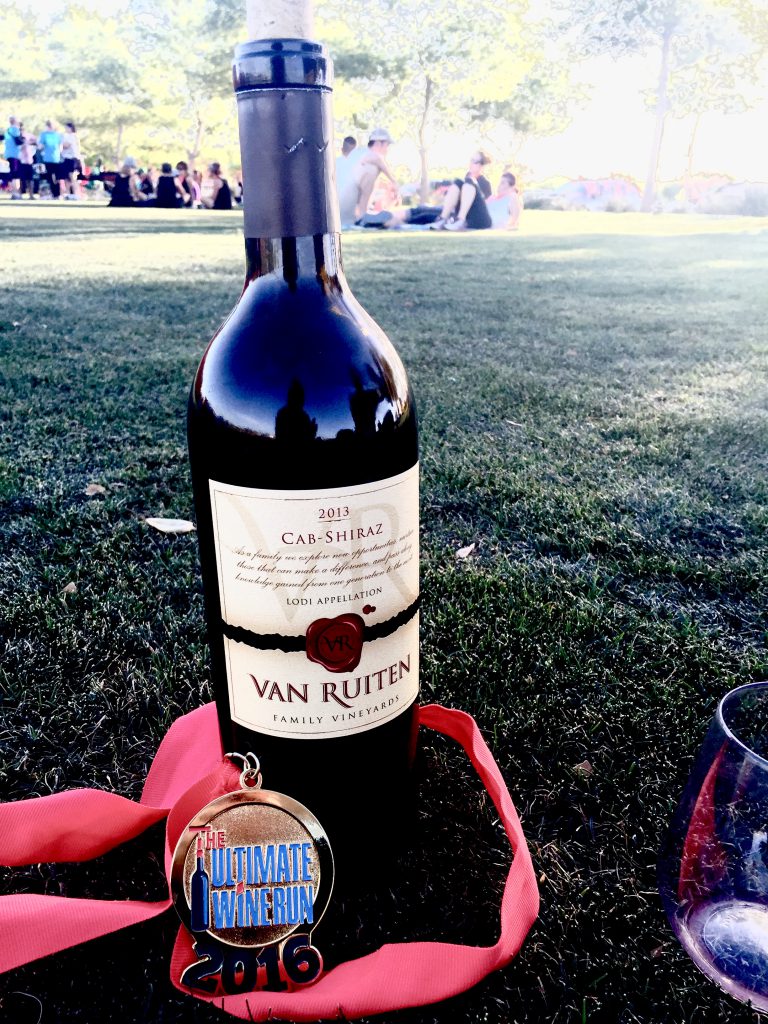 At the finish line, we were also rewarded with a small glass of Riesling (bleh, a luke-warm sweet Riesling= discarded).  For $25 I purchased the only bold red available, a 2013 Cab-Shiraz blend from Van Ruiten Family Vineyards, out of Lodi, CA (*not a bad mark-up, as this particular bottle is $19.99 online).  According to their website, they've grown grapes for over 50 years, but didn't make their own wine until 1999 (1999… ugh, still sad about Prince).  Until then, the grapes were all harvested and shipped to other wineries.  One of the first wines they produced is their most popular today, the 45% Cabernet Sauvignon/55% Shiraz blend.
I've always been a fan of red blends, but wasn't expecting much from this bottle (I was hot, the wines were not as chilled as they should've been, as they were also outside, and again, did I mention how hot it was?), but it was actually quite pleasant and paired well with this black bean burger & sweet potato fries from the awesome guys at the food truck, Burgers Amore: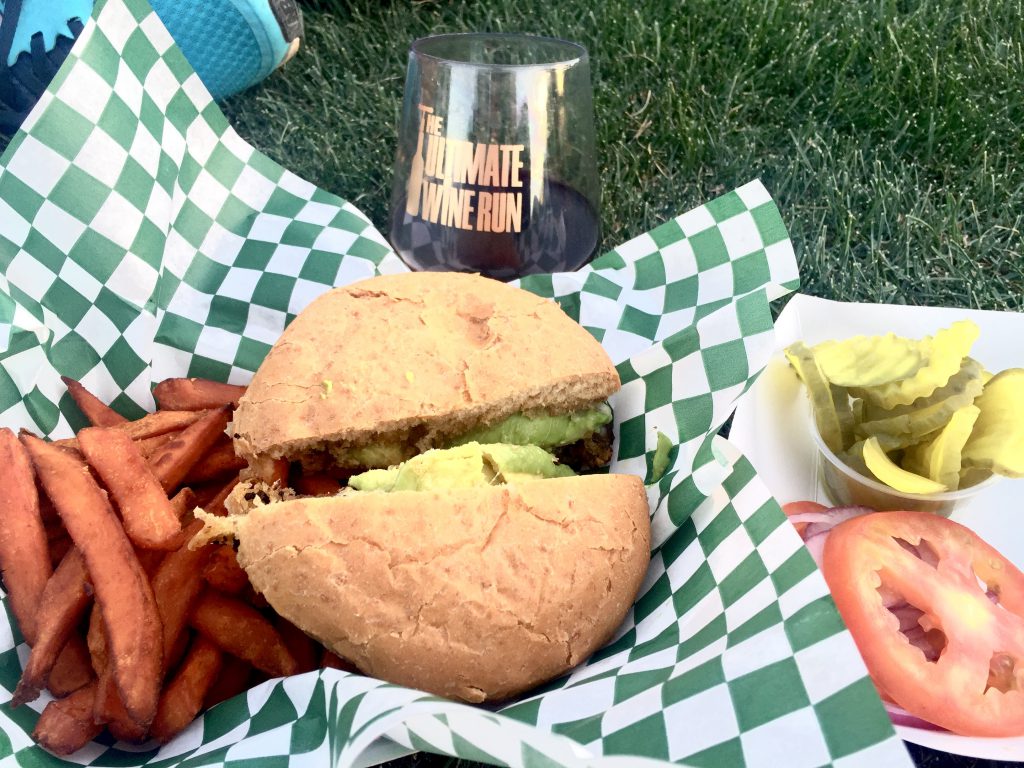 The wine itself was very good.  The Cabernet side was nicely balanced, with soft tannins, notes of black cherry & green pepper; the Shiraz gave a nice spice and almost chewy, full body. I'd definitely seek this blend out again and look forward to visiting their Lodi tasting room, as I'd like to try their Old Vine Zinfandel as well.
Overall, the wine run was a fun experience.  Once the sun began to calm down and rest below the White Tank Mountains, we were into our second glass of red, relaxing on the grass, chatting away and feeling grateful for fun times with friends.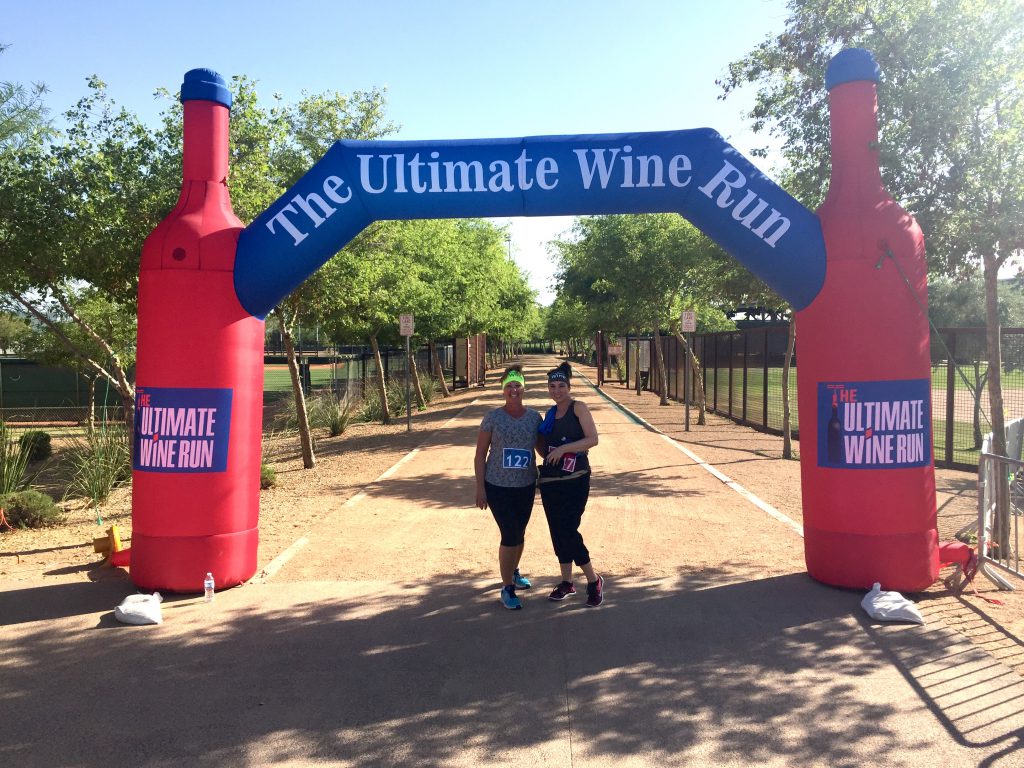 We went nerdy… with "will run for wine" 80's style headbands.  I was talked into (invited to) this 5k by my old co-workers, Cheryl (on the left) who was the office manager at my old dental office, and Yalda (not pictured) who is still a dental hygienist at Dr. Dana Weinreich's family practice in Fountain Hills, AZ. *If you live in AZ or do not mind traveling for excellent dental work, go see him!  Dr. Dana is fantastic!  I used to work for him as a dental hygienist also… Cheers! *I'll be doing a post on wine & dental care soon! *Insider professional tip:  Only floss the teeth you want to keep!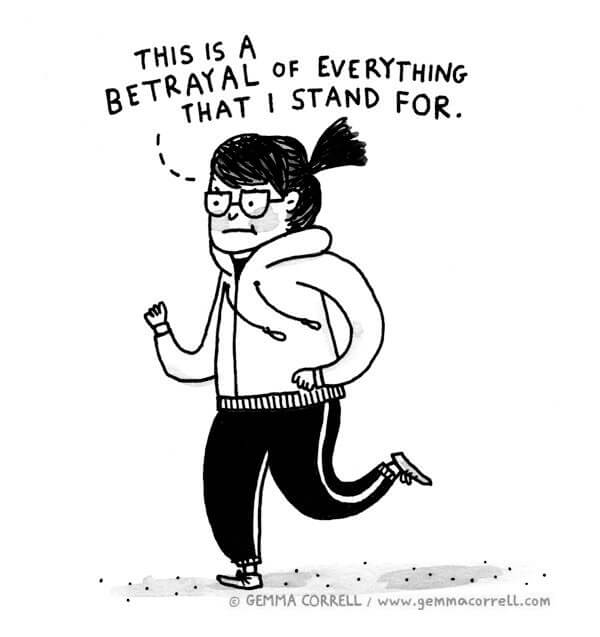 *I love this cartoonist, Gemma Correll!  Check out her other drawings:  http://www.gemmacorrell.com/