When I first heard the term "orange wine" many moons ago, I admit I wanted to initially dismiss it as a trendy sales ploy. Like the toxic looking Windex blue wine Gïk, orange wine sounded like another beverage I would be intentionally avoiding. Why is it called orange? What's in it? Do they have artificial dyes like Kraft's orange glow Mac and Cheese? Yes, I was suspicious!
"People seem to either love "orange wine" or hate "orange wine" but also don't seem to understand what "orange wine" is. ~Marissa A. Ross

Orange vs. Amber Wine
Orange is simply a color, a name given to white wine made with longer skin contact — thus, creating these beautiful "orange" hues. Just like white wines can have colors ranging from pale straw yellow to deep gold, orange wines have a beautiful spectrum of colors created from the grapes and grape skins they're made from. Amber is the correct/preferred name to describe these beauties by winemakers, especially by Georgian winemakers. Orange can be a very limiting describing word, and is associated with a very specific color and fruit. Amber/Orange wines have nothing to do with oranges, but they are delicious and it's easy to see why people love them.
Orange you glad you bought organic oranges?
Speaking of the color orange, and the fact that orange wine does not have anything to do with actual oranges, here's a not so fun fact: Some orange growers want year-round sales, so early in the season when oranges aren't that bright orange color consumers want to see, they spray the skins with Citrus Red #2, an artificial dye certified by the FDA. This should've surprised me, but unfortunately many food products have added synthetic dyes, even citrus!? So, buy organic when you can, and good to know: California and Arizona are two states that prohibit Citrus #2 being sprayed on orange skins! C'mon Florida…
Do-Re-Mi, a Drop of Golden Sun!
Do-Re-Mi was founded by two friends, Giorgi and Mamuka, with the goal of creating the finest natural wines using ancient Georgian techniques. Their unfiltered, natural amber wine is a beautiful example of this style of wine. And, you can feel good drinking it, because it's not filled with mystery chemicals.
"Natural wine is not new; it is what wine always was, and yet, somehow today it has become a rarity. It is a tiny drop in a big ocean, but, oh my, what a drop." ~Isabelle Legeron, Natural Wine: An introduction to organic and biodynamic wines made naturally.
When I asked them about their name, turns out Do-Re-Mi is all about simplicity. Everyone knows the notes (do re mi fa so…), that's the easy, or simple part. But, making music or good wine is difficult. If you change any of the notes, it won't be the same. Just like their wine, "if you add something (like additives) it will not be good anymore, and it won't be Do-Re-Mi."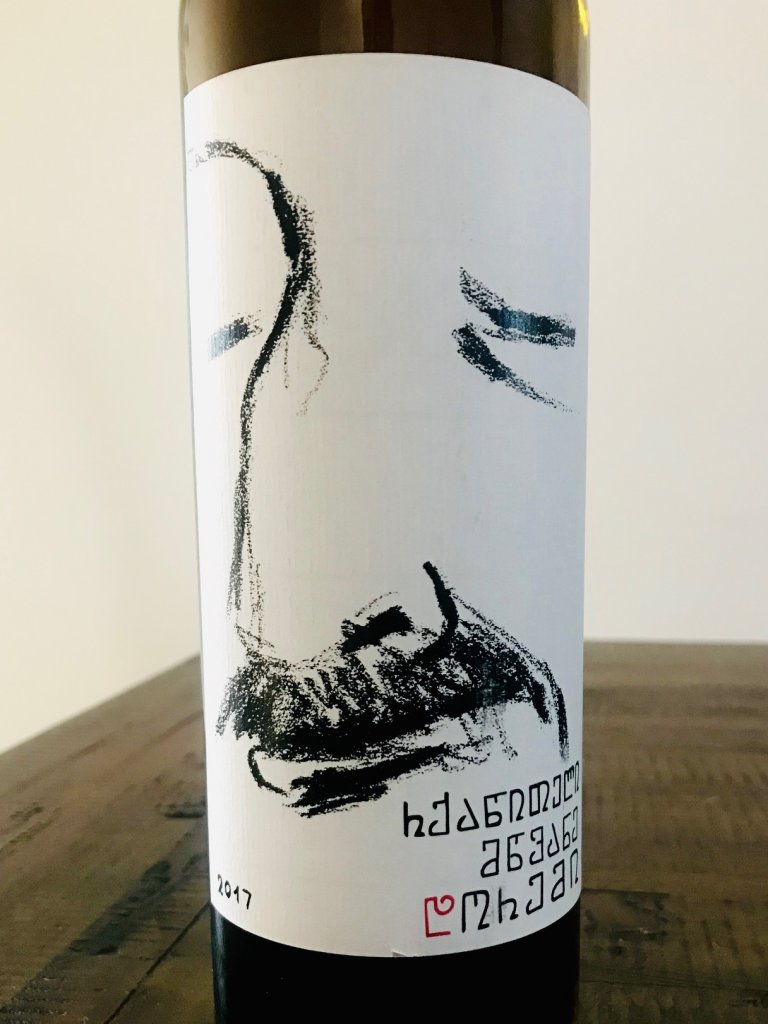 2017 Rkatsiteli/Mtsvane
Dry white wine made of 60% Rkatsiteli and 30% Kakhuri Mtsvane
Grapes are hand harvested
Fermented with their skins, aged in Kvevris ("kway-vree")
Wild yeast, free from any additives
Unfiltered
Organic
13.5% ABV
~$26
All of Do-Re-Mi wines are made in Kvevri (also spelled Qvevri), handmade, large buried clay vessels used to ferment and age the wine. Outside of Georgia, clay vessels are called Amphora (Amphorae for plural). Juice is gently pressed and fermented with the skins. When fermentation is complete, the Kvevri are sealed and covered with soil until Spring time. Solids in the wine slowly drop to the bottom and clear wine rises to the top, so no need for filtering.
Georgia has been called the birthplace of wine, with winemaking evidence dating back over 8,000 years. In 2013, UNESCO declared Georgia's ancient tradition of making wine in qvevri as an Intangible Heritage of Humanity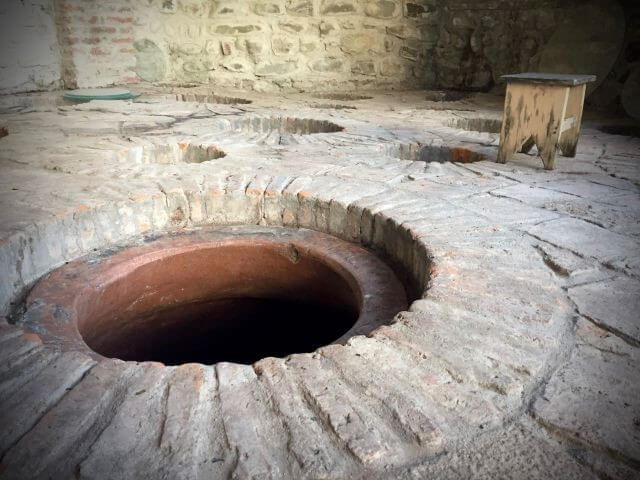 The color is a gorgeous, rich amber. I loved the overall balance and how clean it tasted when I first tried it. Nothing overpowers, acid and tannins were smooth, with bright fruit. Second time I opened a bottle, I noticed a bit of funk (subtle, good funk) and some herbal tea notes. Find it if you can. If you're in the Phoenix area, you're lucky, sprint to HiddenTrack BottleShop ¡Ahora! Do-Re-Mi's Saperavi is interesting too… it has this deep ruby hue, pigment so saturated it's like velvet in the glass.