What an interesting time this is… as I'm sipping on and writing about Breaking Bread's awesome Pet Nat, the entire world seems to be closing due to COVID-19. While Italian's are on lockdown, they're singing to each other from their balconies in Rome. Over in California, Santa Clarita Valley's Sheriff Station tweeted: "Please don't call 911 because people are cutting in front of you in line at the store. It ties up valuable resources for real emergencies!" Yes, people are losing their minds, hoarding toilet paper, and fighting at Coscto's all over the country!
Pet Nat + Funky-Haired Chicken Label = Happiness
Breaking Bread 2019 Pet Nat
Breaking Bread created a gorgeous Pet Nat with a funky-haired chicken on the label and if this doesn't bring you some happiness during a coronavirus scare, I don't know what will.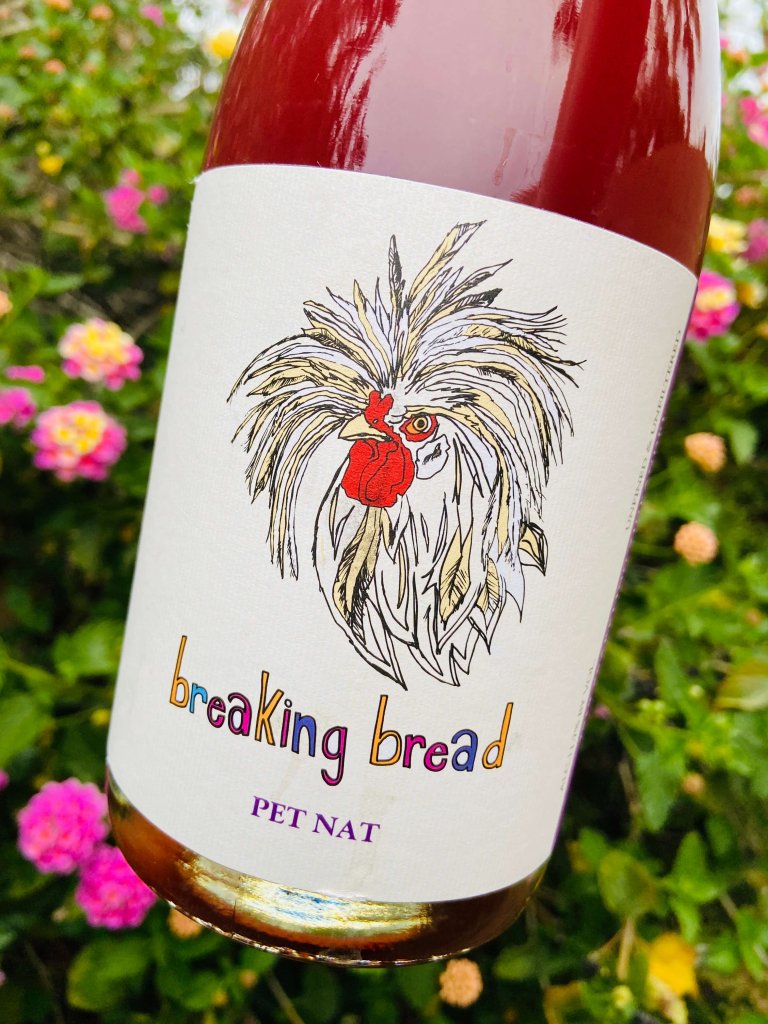 Breaking Bread's 2019 Pet Nat ($26) is made with 100% Zinfandel from owner and winemaker Erik Miller's Mizany Vineyard — 16 acres in the famous Cortina Gravel of Dry Creek Valley, and named after his father-in-law. I previously wrote about his first wines released from Breaking Bread, but this is my first time trying the new Pet Nat.
Pétillant Naturel (Pet Nat) is French for "natural sparkling."
Looks like: Cloudy, fruit punch in the bottle. In the glass it's reminiscent of a Beachcomber cocktail made with guava juice. Fine bubbles initially cling to the glass when swirling, reminding me of an old scrubbing bubbles commercial.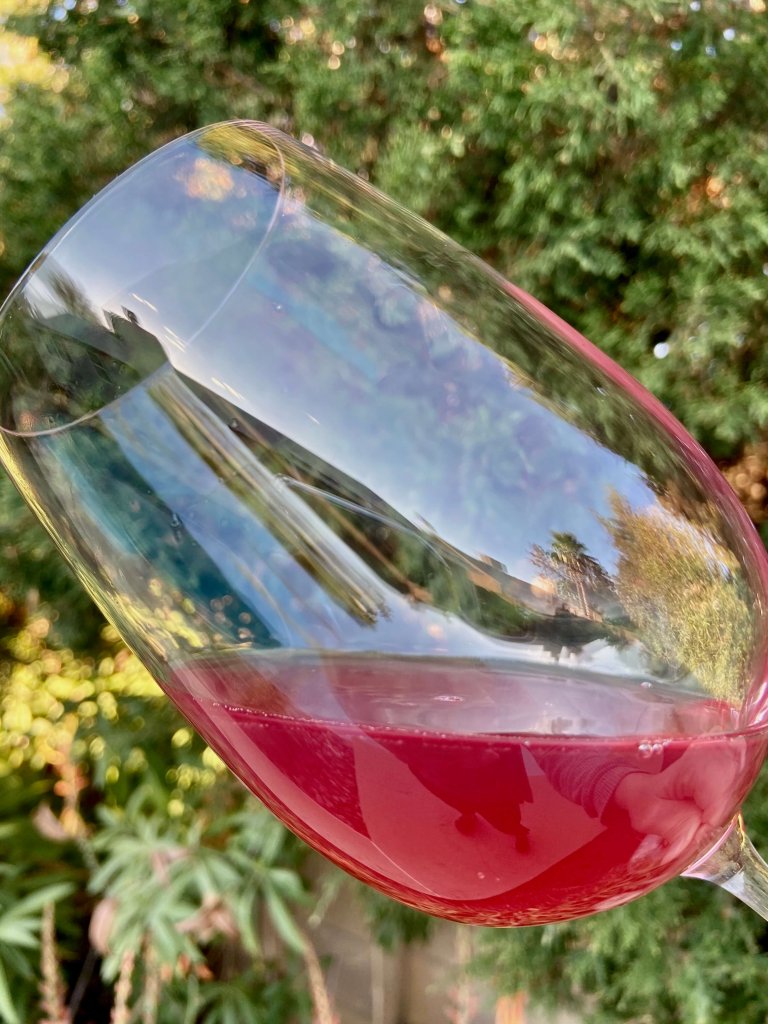 Smells & Tastes like: Fantastic yeasty, hint of sour, mineral nose at first, but keeps opening up with so many new fruity aromas, even some tropical and herbal. One sip and you're in a red fruit, sparkling happy place. Dry, but full of bright, clean fruit, it has a burst of fine bubbles — similar to champagne, but without the fining, filtering and heavy price tag.
"The Pétillant Naturel method transfers wine that is still in its first fermentation to the bottle. This allows the native yeast to continue fermentation within the bottle and produce carbon dioxide which creates the delicious bubbles we all love." ~Breaking Bread
What I love about Pet Nat is how uniquely delicious and different each bottle can be. The cloudiness comes from how naturally they are made, without using fining and filtering agents. Any time I'm in the mood for something lighter, sparkling, or chilled, pet nat delivers. They're usually lighter in alcohol and served slightly chilled. Bottle cap closures make them ultra easy to open.
"I was originally introduced to this style of wine by Cru Beaujolais, and decided to craft my own interpretation of this from two of my favorite varietals, Zinfandel and Grenache. The defining characteristic is whole-cluster fermentation (carbonic maceration), which lends a crunchy, herbaceous character to the wine. The goal is a very hands-off approach to winemaking that highlights the purity of fruit, and deliciousness of a lighter bodied red wine that preferably should be served slightly chilled." ~ Erik Miller, Owner & Winemaker
Breaking Bread's 2019 Pet Nat is automatically a new favorite. Not too dry, not sweet, just a great, naturally made sparkling Zinfandel.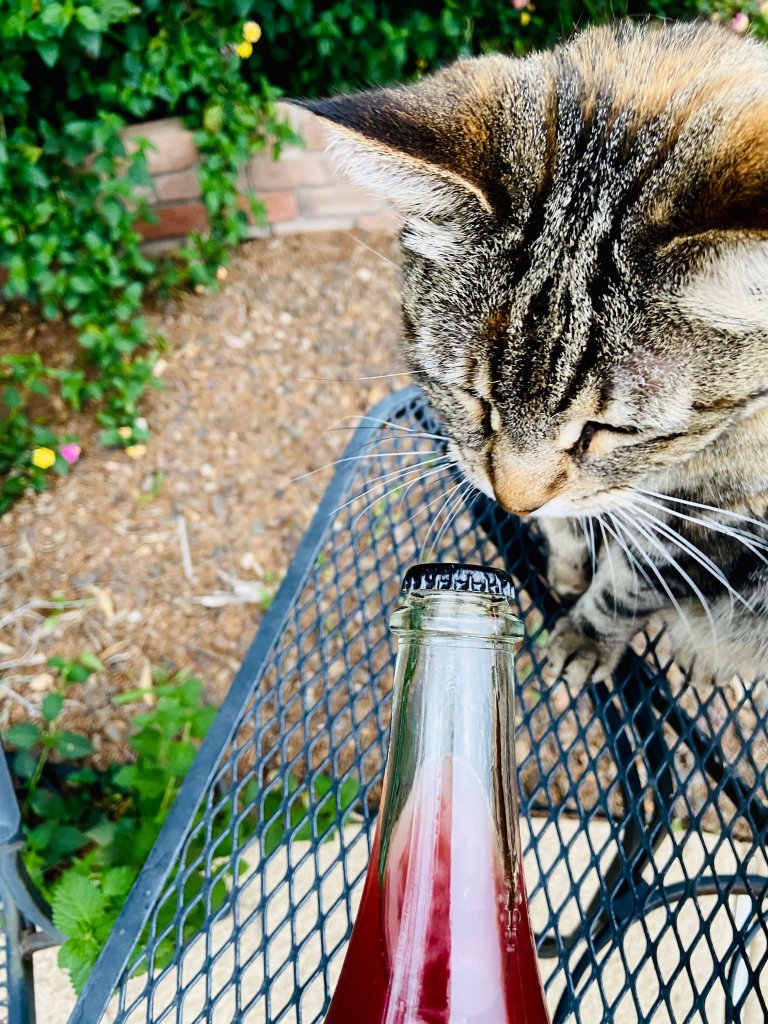 You can find Breaking Bread online, I've included links to their winery, which is located at 4791 Dry Creek Road, Healdsburg, CA 95448. Their tasting room is open 7 days a week from 11:00 a.m. to 4:30 p.m.
During this coronavirus scare, when many public places and events are being closed/cancelled, it's a great time to support smaller businesses like wineries, wine shops, and any local store you love. Buy something from them online or buy a gift card to use for later. Grocery stores and Costco are getting plenty of business, let's all support our local, smaller shops and favorite wineries!