Pech Merle ("pesh-mael") translates to "cave under the hill" in Occitan. It's also the name of a great boutique, family-owned and ran winery in Geyserville, California. If you visit their tasting room you might get to sit on a ski chair lift, chat with the owners, or meet a winery dog (very dog friendly tasting room!).
They make everything from Sauvignon Blanc to Cabernet Franc, all single vineyard wines, from the best vineyards in Sonoma County.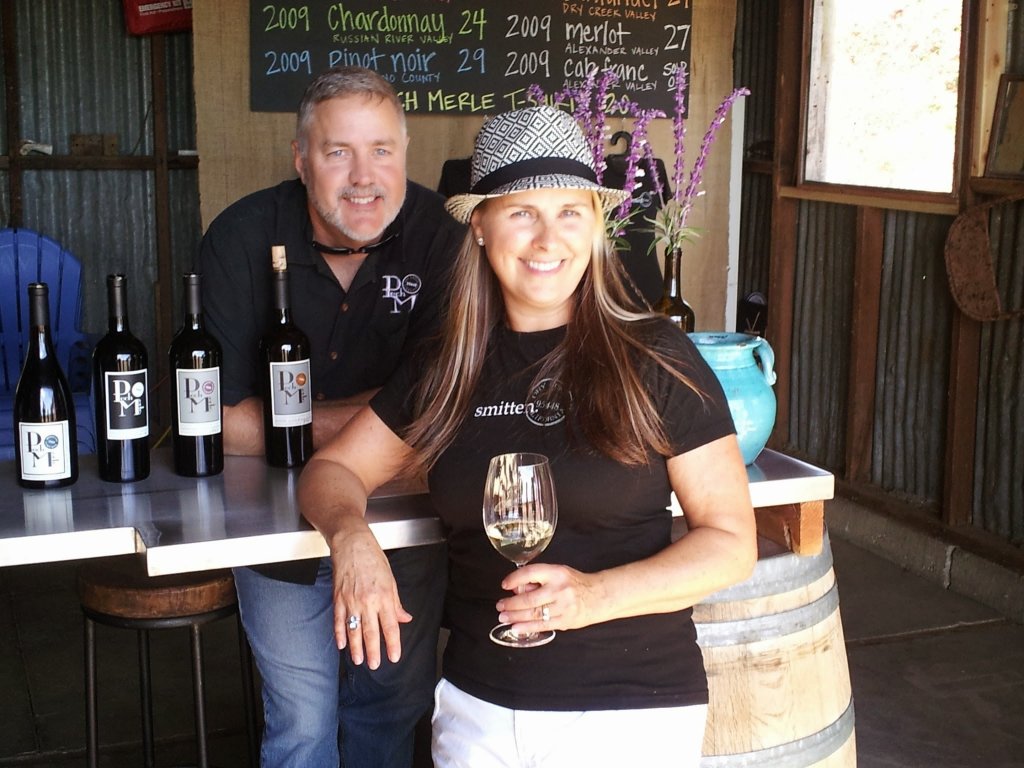 Proprietors Bruce and Cheryl Lawton visited the prehistoric caves of Pech Merle in the Lot River Valley in France back in 2007, and from there the name of their future winery was inspired. Their first vintage was released during an economic recession, and here we are in an unprecedented global quarantine. Now, more than ever, it's important we support small business.
They are currently offering 1 cent shipping for a case and 30% discount on all orders!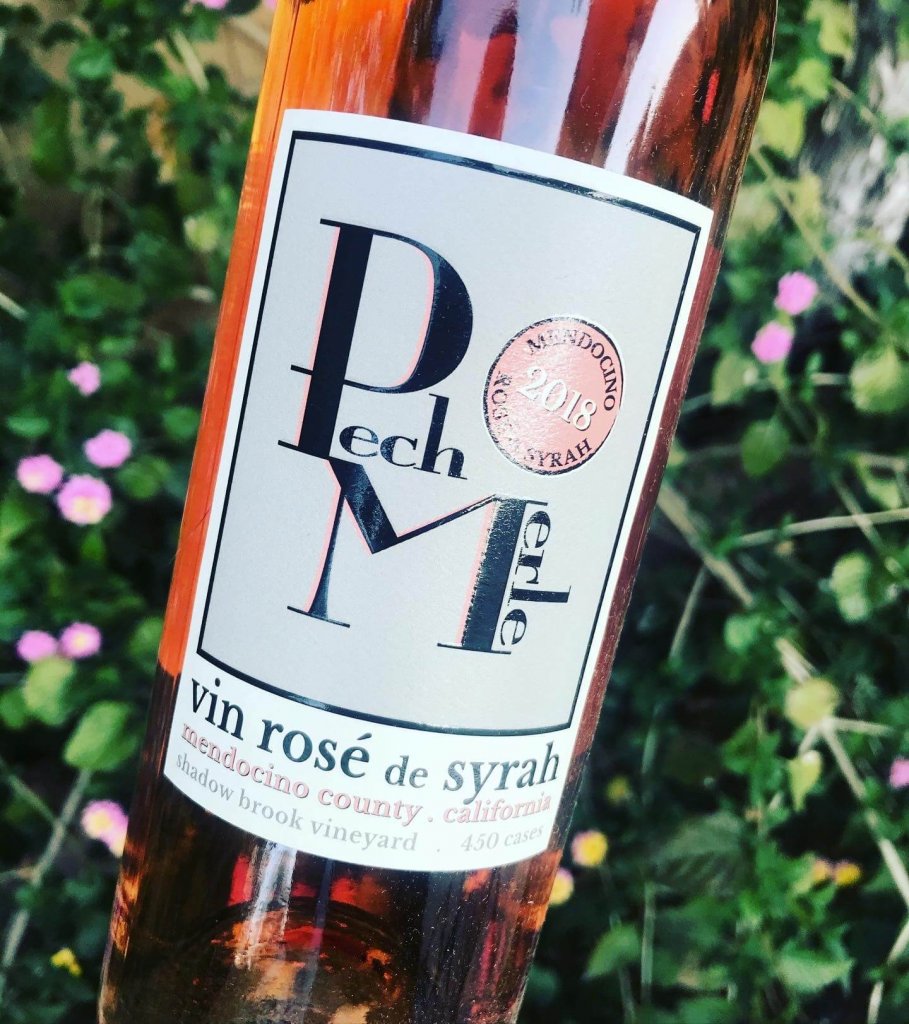 Pech Merle 2018 Vin Rosé de Syrah
Pale watermelon in the glass with notes of green strawberry and cranberry. Fruit is bright and fresh with some citrus notes and heft. Medium-Full body with a 13.9% ABV, this could hold up well to many dishes (or beautiful on its own). John Pepe is the winemaker, and he used to work for a couple of other "smaller" wineries called Kendall Jackson and Beringer. His experience with over 33 vintages shines in these beautiful rosé's. Try this Vin de Syrah with Cheryl's Really Wild Rice Salad. If you visit their website they have some great recipe and pairing ideas.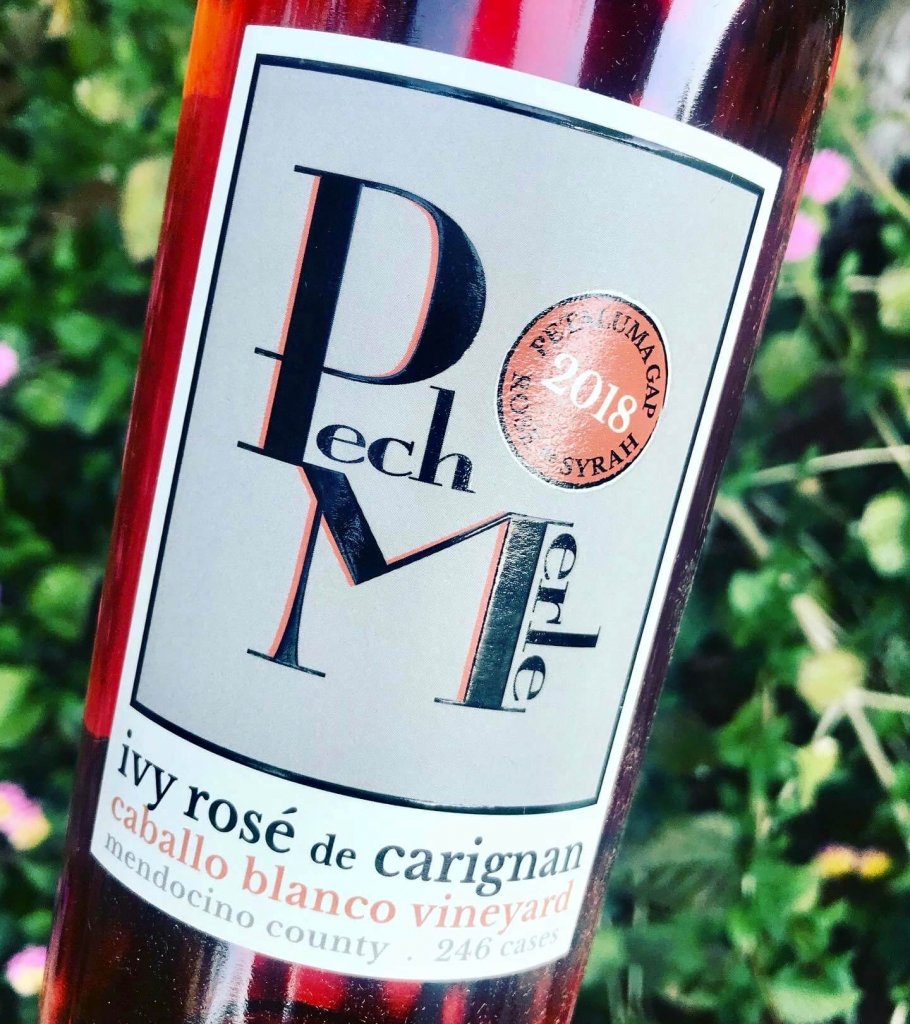 Pech Merle 2018 Ivy Rosé de Carignan
If Jolly Rancher made a shiny orange-watermelon-salmon candy, that's what it would look like in the glass. Herbal aromas with flavors of pomegranate and spice. Solid medium body, this is a fantastic rosé. Per Pech Merle, their Ivy rosé pairs well with truffle popcorn!
Grapes were sourced from Caballo Blanco Vineyard in Mendocino County. Old vine Carignan from 70 year-old vines are dry-farmed organically by Aldis and Nancy Baltins. I was so impressed by this bottle. With so many rosé choices, Pech Merle's Carignan and Syrah are stand-outs for sure.
"Pech Merle is so wonderfully weird. It feels more like a Brooklyn coffee shop than a Sonoma winery. Where else can you choose to either sit at the bar, on the patio or on a ski chairlift suspended from the ceiling? It is truly bizarre, but in the best way." ~ Bryce Wiatrak, The Press
Tasting Room and Contact Information
Pech Merle Winery's boutique, upcycled tasting room is known for being very dog friendly, and is open 7 days a week from 11 a.m. to 6 p.m. The tasting lounge is located at:
21001 Geyserville Avenue
Geyserville, CA 95441
Please email them at info@pechmerlewinery.com for current wine deals and hours!
Both bottles were samples (all opinions my own) provided by Pech Merle for the Pink Society wine chat on March 19th at 6 p.m. PT. Anyone can follow along with these chats via Twitter, just use #PinkSociety when commenting. It's a great way to learn about smaller, family-owned wineries and find new wines to love.