"I've got my pride, I drink my wine. I'd drink only the finest except I haven't earned a dime in several months… or were it years?" ~Aloysius Devadander Abercrombie (that's long for Mud).
If you grew up in the late 80's/early 90's, listened to the radio or watched music videos, you know Primus. You probably also remember most of the lyrics to My Name is Mud and the theme song to South Park. Who would've thought that guy wearing navy blue, yes navy blue, from head to toe would've ended up making quality Pinot Noir in Sonoma's Russian River Valley?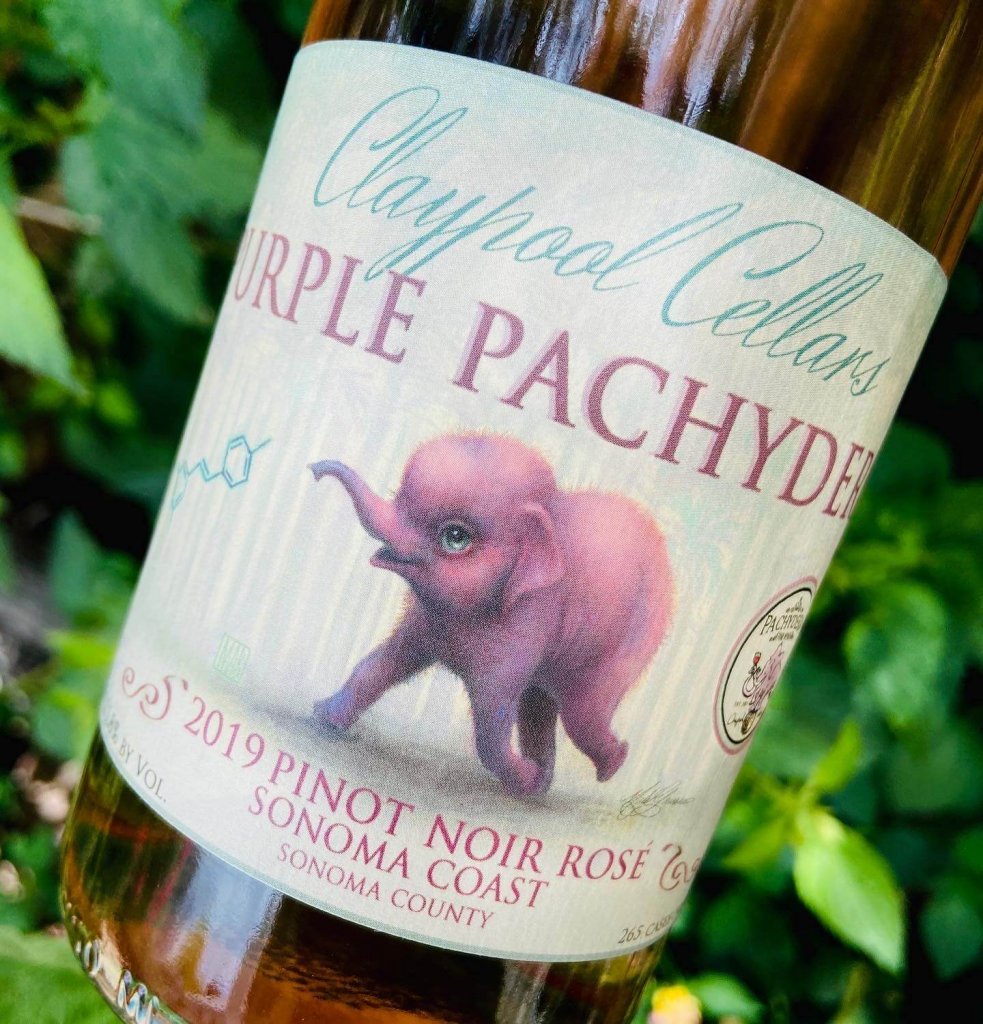 Claypool Cellars 2019 Purple Pachyderm Rosé of Pinot Noir
Clear, pale coppery apricot in the glass
On the nose, candied fresh herbs
Red fruit: strawberry, unripe cherry, and minerals
Aged 10 months in neutral Pinot Noir barrels
11.8% ABV
265 cases produced
Retails $37
Lead singer, bassist, and songwriter Les Claypool began making wine back in 2007. Don't let the cute, playful little purple elephant on the label fool you. The wine is elegantly dry with a great balance of clean fruit and acidity. When asked about the inspiration behind the label, drawn by the artist Mab Graves, Chaney Claypool replied, "Les has a song called "Southbound Pachyderm" and we just liked the imagery on the elephant (balancing on the wine barrel to represent the wine being well balanced). Mostly we wanted to make it something fun-making the best wine possible while not taking ourselves too seriously."
Boredom encompassesmy time.
I don't know what I should do.
Indulging a moment of your time.
Seldom the breeder of lies.
But you won't believe that it's true. ~Southbound Pachyderm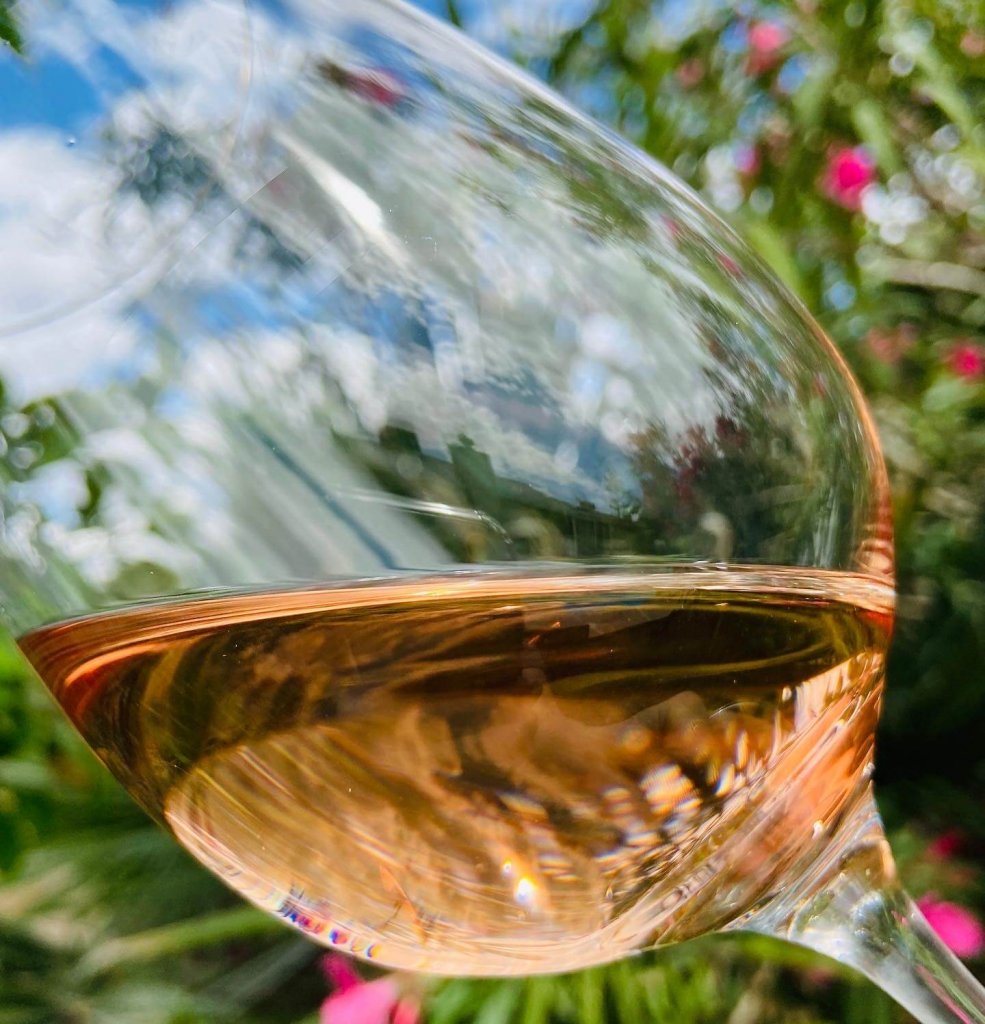 In 1994 Les and his wife Chaney moved to the Russian River Valley. Surrounded by apple orchards which would eventually be taken over by plantings of prized Pinot Noir vineyards, they soon kicked around the idea of making their own wine. In 2007, thanks to some good friends, connections, and a "hot-shot winemaker buddy and some wads of cash, Purple Pachyderm Pinot Noir was born."
"Since our 2012 release, we are finding that the hiring of cellar master extraordinaire Ross Cobb, and his immensely talented partner Katy Wilson, has been a slam-dunk move in elevating the quality of the Claypool Cellars pinots. Having altered our focus more towards the Sonoma Coast and its glorious fruit, our wines are leaner and more delicate than ever before." ~Claypool Cellars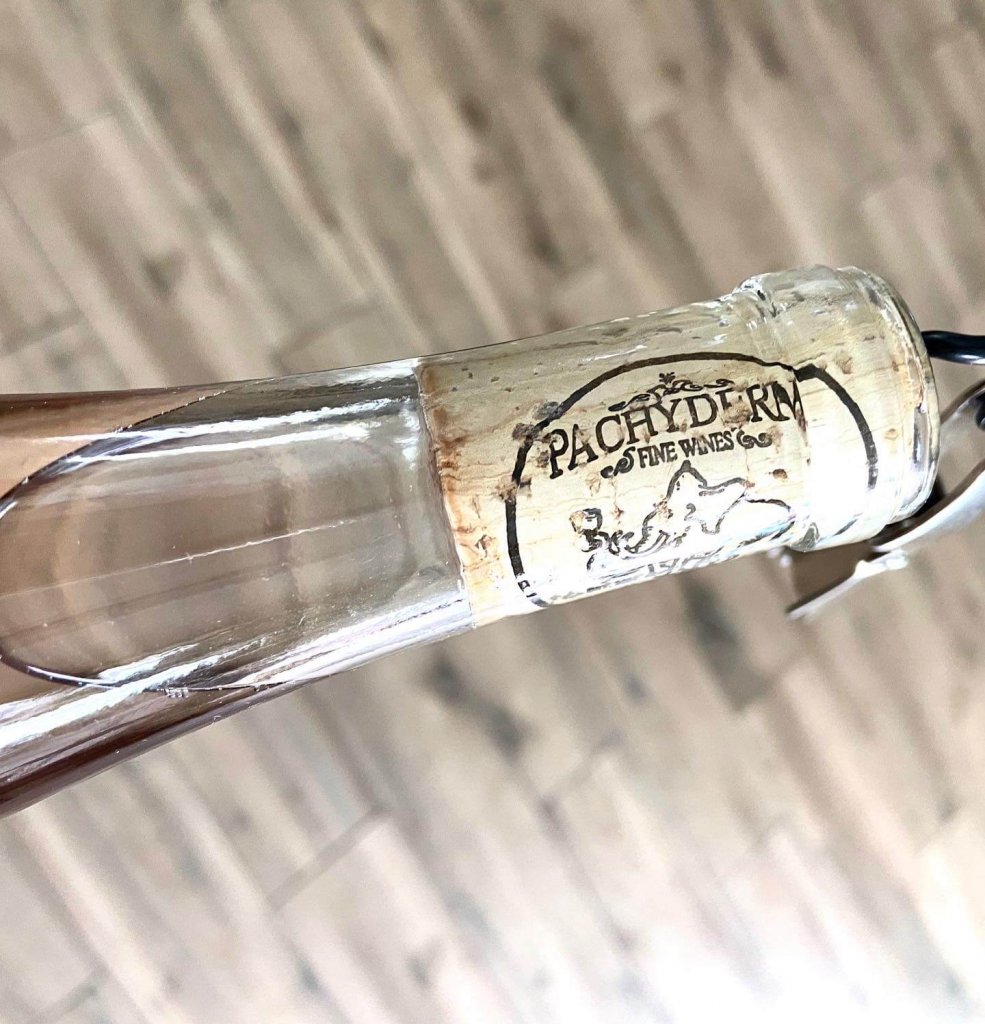 Memory Lane
Once I found out through Dave (_drazzari on Instagram and Twitter) of the Pink Society that this bottle was from Les Claypool, I immediately heard that bass riff and the lyrics "I got my pride, I drink my wine..." popped in my head. Anyone else watch a lot of music videos a long time ago, a real long time ago? I highly suggest you order some Claypool Cellars vino and watch My Name is Mud and Winona's Big Brown Beaver.
"I had never been much of a "vino guy" but as these gems started coming my way, I learned to appreciate the fabulous juice that was being created in my own backyard and soon I was hooked." ~Les
I had not heard of Claypool Cellars, but thanks to my Pink Society wine friends I've found many boutique wineries to learn about and love. Thursday, April 9th at 6:00p.m. (PT) join the #PinkSociety in an hour long Twitter chat about all things Claypool Cellars and their wine (and I'll try to not quote Primus songs over and over).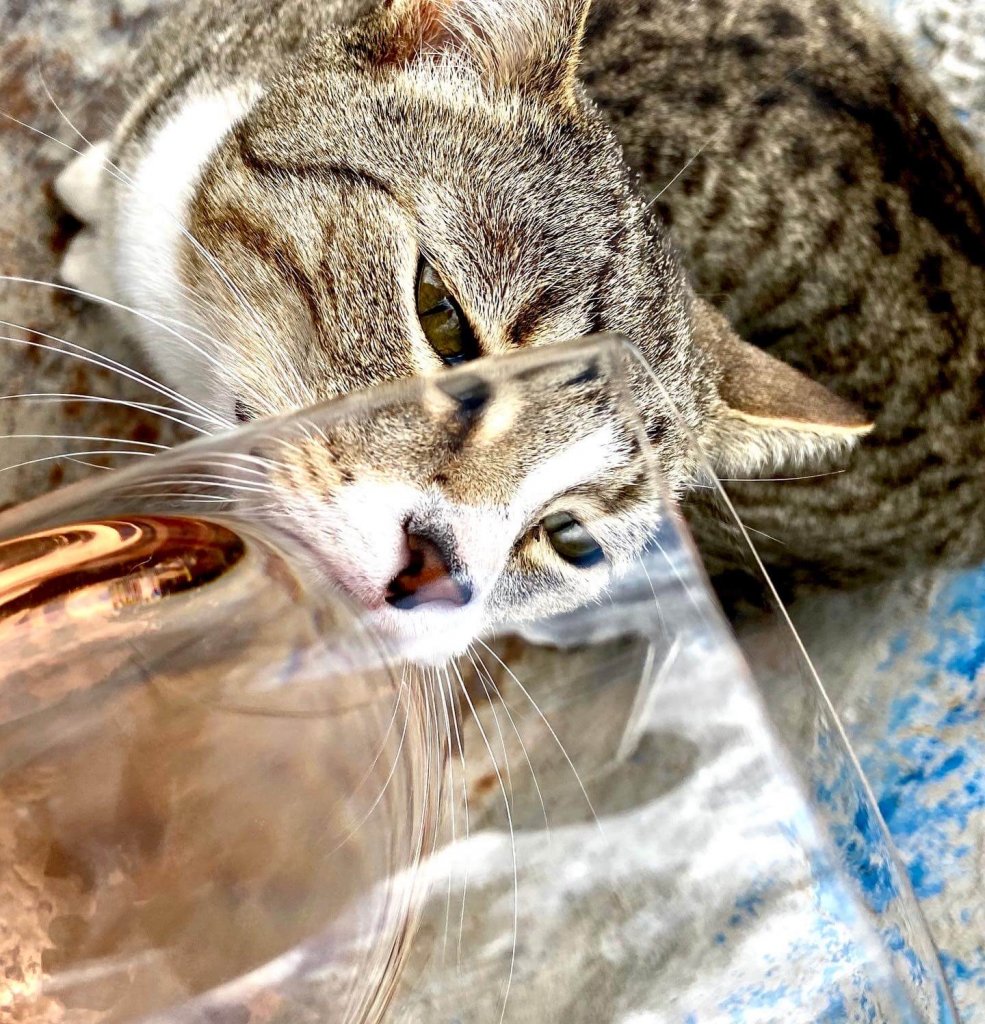 The Pachyderm Station
Claypool Cellars tasting room is open for walk ins and appointments:
Friday, Saturday, and Sunday 12:00 p.m. to 6:00 p.m.
Monday – Thursday 11:00a.m. to 5:00p.m.
*Except for major holidays