Happy April everyone!  Don't you just love Spring?  And wine?  I can't say I've always loved Zinfandel, but I hadn't tasted one for quite some time and this 2013 California Zinfandel by Joel Gott ($16 range) was a reminder of how pleasant they can be.  We've been saturating our taste buds with tannic Cabernet's and coating our palates with leathery Malbecs, so this Zin was a refreshing, jammy treat…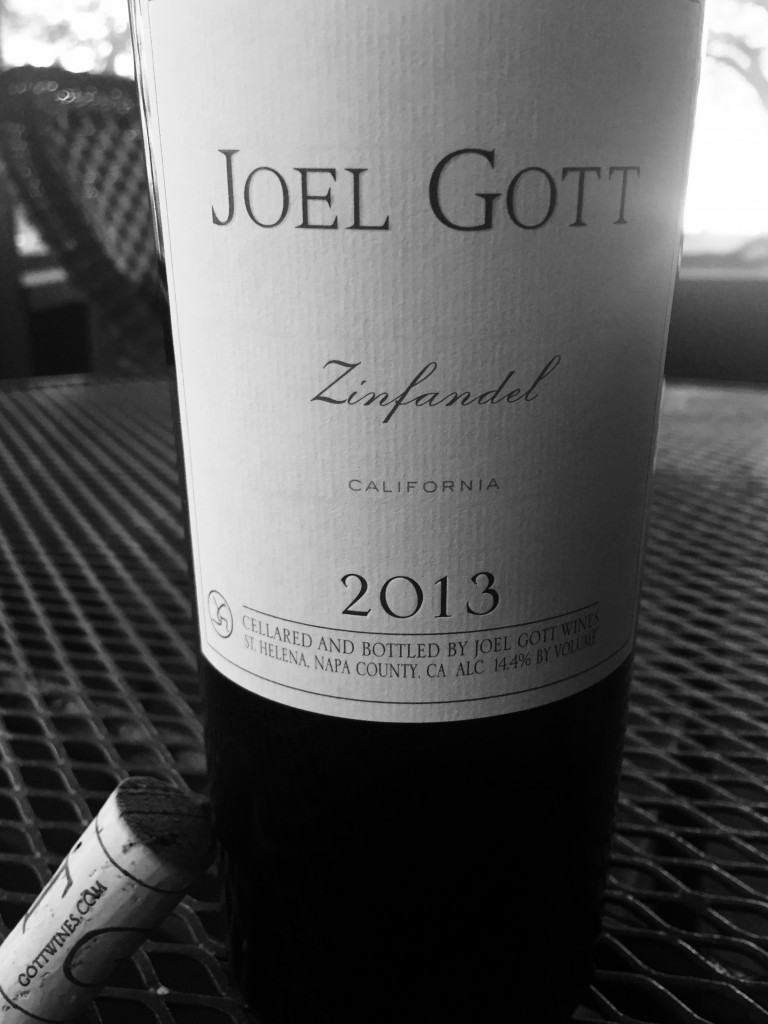 Joel Gott wines tend to be universally accessible (you can find them at grocery stores) and likeable (they're easy to drink, even your friends who say they don't care for red wine will try this and say, "Hmm, that's actually pretty good" with a slightly perplexed and surprised expression). They source their grapes from carefully selected, small lots from California, Oregon and Washington.  This 2013 Zin was aged in 20% new American oak and 80% 2-year-old French oak, with a whopping 14.4% alcohol.  It's full-bodied, with lots of ripe raspberry and hints of licorice.  We quite enjoyed it and our Tiggy girl found the cork only mildly interesting: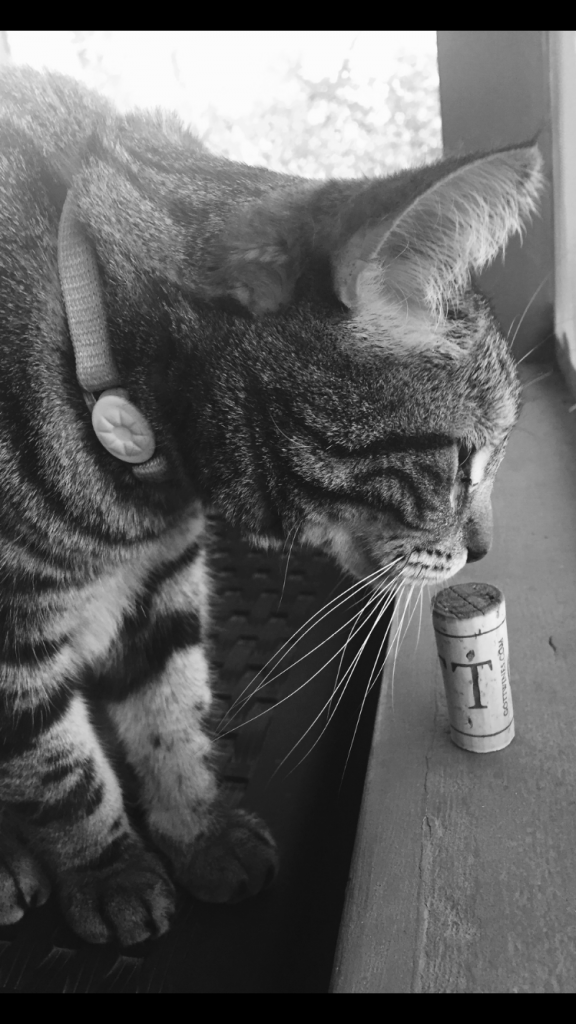 This particular bottle would be great one for new, red wine drinkers, as it has a "chewy" texture with ripe fruit notes.  And, although it has a higher alcohol percentage (due to the warm/hot sun, California Zinfandels are known for their ripe fruit, which results in sweeter, higher alcohol content) it does not taste like it.  It's also a great wine to bring to a BBQ!  It paired well with our BBQ rubbed chicken & spinach salad tonight… Cheers!
*Zinfandel (also known as Primitivo in Italy) is a variety of black-skinned grape, and is grown in about 10% of California vineyards.
Here's an informative article on the origins/differences from winegeeks.com:
http://www.winegeeks.com/articles/36
Cheers and have a happy week!