Alma, the Spanish word for soul, is what winemaker Bibiana González Rave's wines are all about. She puts a lot of energy and tenacious soul into her grapes, so that they are the best quality for the wines she loves to make.
Four examples of her label, Alma de Cattleya, are listed below. Two of them, a Sonoma County Sauvignon Blanc, as well as the Rosé of Pinot Noir are both made from grapes harvested in 2020 —which as you may well remember, was a TERRIBLE year (but not for these wines!). The pandemic, a tempestuous election, and racial unrest were quite challenging enough. For California winemakers, the raging wildfires compounded anxieties.
The 2020 Vintage
Per Bibiana, 2020 marked the fourth year the North Coast was affected by fires. In 2017, she faced the most difficult harvest of her career. "The pressure, sadness, and anxiety from seeing the fruits of my efforts being potentially tainted by heavy smoke in the air was simply overwhelming—and this was after 20 previous vintages." Almost 6,000 structures were burned in Sonoma County, and winemakers had to make numerous, quick decisions for each vineyard, block, tank, fermenter, barrel choice, etc. Even in a "normal" harvest year, and if weather is ideal, wineries have a lot on their collective plates. Add the stress of fire and smoke, and it can be devastating.
According to the 2020 Preliminary Winegrape Crush Report for California, this vintage is down about 13% (88 million gallons) from 2019. Per a recent Wine Enthusiast article, Sonoma County crushed 36% fewer grapes overall. Pinot Noir was down 43%, and its leading white grape, Chardonnay, was down by a whopping 44%. The drops aren't just from damaged fruit from the fires, but by buyers' worry and rejection of "potentially" smoke damaged products. Prices of premium coastal fruit are also down as much as 35% in some areas. Needless to say, these winemakers need our support more than ever.
"Resilience is accepting your new reality, even if it's less good than the one you had before. You can fight it, you can do nothing but scream about what you've lost, or you can accept that and try to put together something that's good." ~Elizabeth Edwards
Fortunately, the 2020 wildfires were farther from her vineyards, and steady winds helped to keep moving smoke out. Timing of harvests was sometimes before the fires started, and testing for smoke taint has been an ongoing process. Even though the analysis are costly, the great news for us wine lovers is that there have been no perceptive aromas of smoke taint in this vintage for Alma de Cattleya. The wines are tested and sampled throughout the winemaking process and while aging in barrels.
"With the wildfires, you have to start assessing the risk of each vineyard and block inside the vineyard for smoke taint, need to do more sampling, testing and tasting. Just the addition of testing for guaiacols and the cost involved on each analysis is not fun at all, as you can imagine." Winemaker, Bibiana González Rave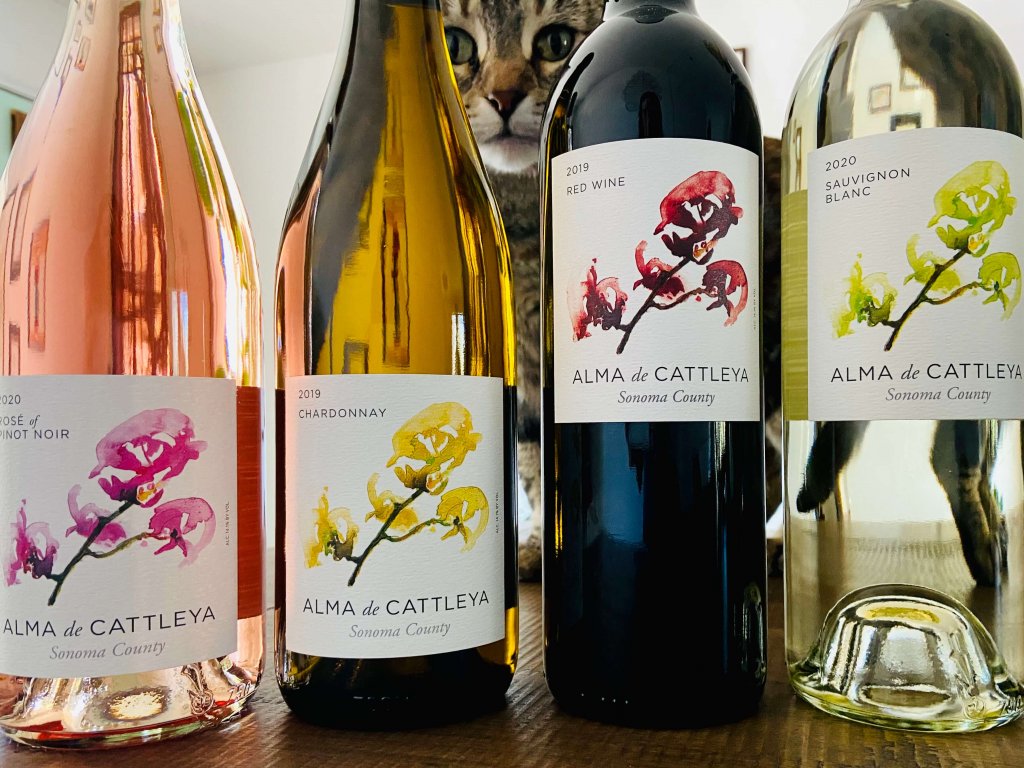 Alma de Cattleya 2020 Sauvignon Blanc
I use the word "bright" a lot in my descriptions and I'll use it again here. Bright, crisp, super refreshing acidity comes at me first. If you've ever had a New Zealand Sauvignon Blanc full of grapefruit and tart lime, and loved it, you'll probably like this much better. It has pretty floral, melon, and citrus notes while the texture coats the mouth in an ultra-pleasant way. I paired this with a goat cheese spinach salad and it was like a moment of summertime happiness.
Sauvignon Blanc fruit sourced from 5 different vineyards in Sonoma County – Clones 1 and Musqué
Hand sorted, gently pressed
Aged 6 months on its lees in neutral French oak
DIAM corks ensure no cork taint
14.1% ABV
$22
The beautiful Cattleya orchid on the label is the national flower of Colombia, a tribute to Bibiana's home country, her family, and the experiences from her upbringing.
Alma de Cattleya 2020 Rosé of Pinot Noir
Pretty pale salmon in the glass, again, we're talking bright! Super citrusy, with some green strawberry and round body, this is such a foodie wine. Pair it with just about anything. This would cut right through fatty fish in my drool worthy pairing dreams. Maybe try it with smoked salmon pasta!? If you're looking for a sweet rosé, change your mind, and go with this dry one.
Pinot Noir sourced from cool sites in Sonoma County, mainly Russian River Valley and Carneros AVA's.
Hand picked and sorted
Aged in neutral French oak for 6 months
DIAM corks ensure no cork taint
14.1% ABV
$22
"Growing up in Colombia shaped who I am. My training in France defined the winemaker I became and California gives me the land and the opportunity to make exceptional wines."
-Bibiana González Rave
Alma de Cattleya 2019 Chardonnay
A stand-out for me, Bibiana's 2019 Chardonnay reminds me why I love this grape, and why I should've never shunned it years ago because of inferior (bad) examples. I opened it about 50°F, and the aromatics were like breathing in Springtime. White flowers, ripe peaches and citrus, ready to be picked and devoured. While it's aged in neutral French oak, it's not an "oaky" Chardonnay. There's some great acidity, juicy texture, and it's quite difficult to have just one glass.
Chardonnay sourced from cool sites between the Russian River Valley AVA and the "True" Sonoma Coast. Selection of clones 4, 78, 15, and Old Wente
Hand picked, followed by gentle racking to remove heavy lees
Fermented and aged on its lees in neutral French oak for 15 months
14.1% ABV
$26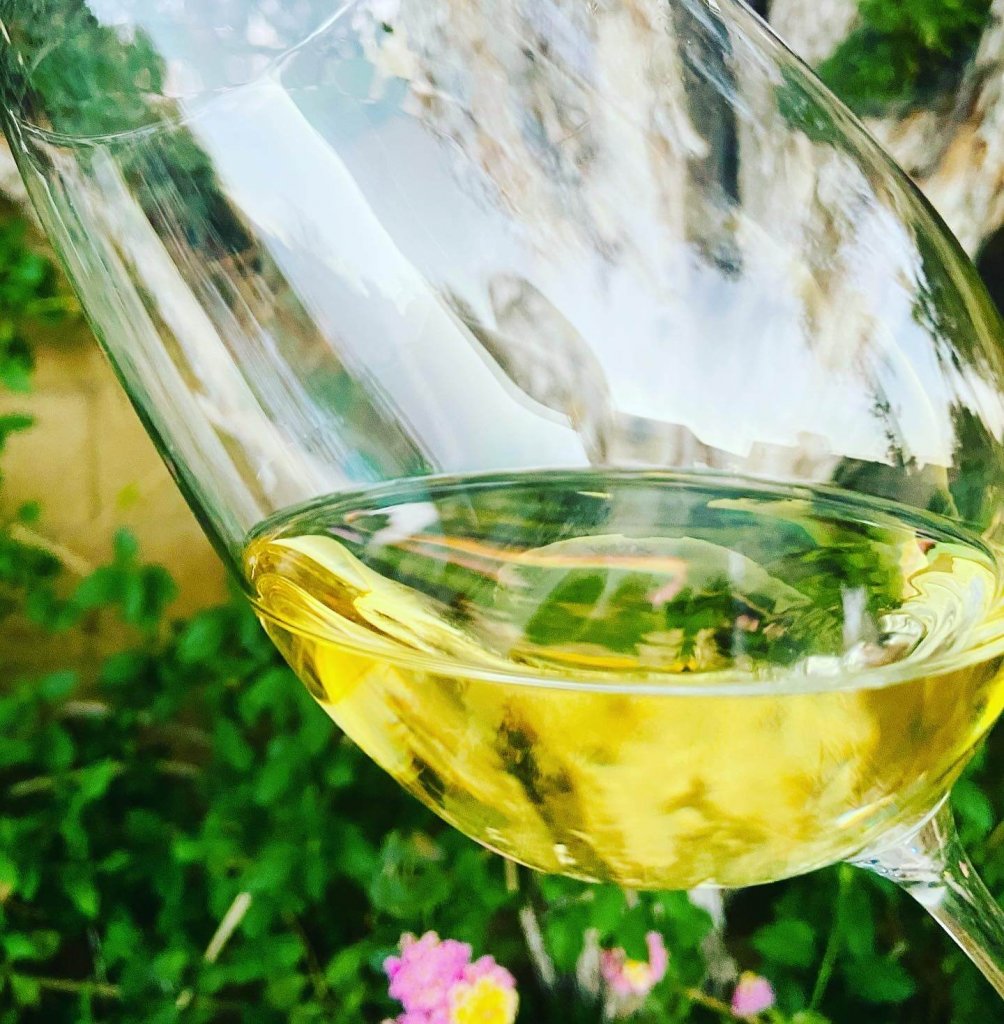 Alma de Cattleya 2019 Red Wine
When you see the words "red wine" do you ever find yourself having an expectation of what it might be or taste like before giving it a chance? Confession: I sometimes do. I didn't with this bottle, because I've written about and sampled Bibiana's wines before, so I was confident it was going to be good and quality made. But, I know I sometimes have this preconceived notion with the majority of wine labeled red wine or red blend because I've had my share of budget-friendly (ok, cheap) California red blands. A lot of them are just fruity (not in a good way) with zero complexity. This beauty though… she's deep garnet, almost purplish in the glass, beaming with cocoa and rich dark fruit aromas. Nicely balanced bright fruit with luscious earthy notes and moderate tannins.
Syrah 64%, Merlot 14%, Cabernet Sauvignon 22%
Fruit sourced from the hillsides to the coast
Fermented in stainless steel, close-top tanks
Aged 18 months in neutral French oak
DIAM cork ensure no cork taint
14.1% ABV
$27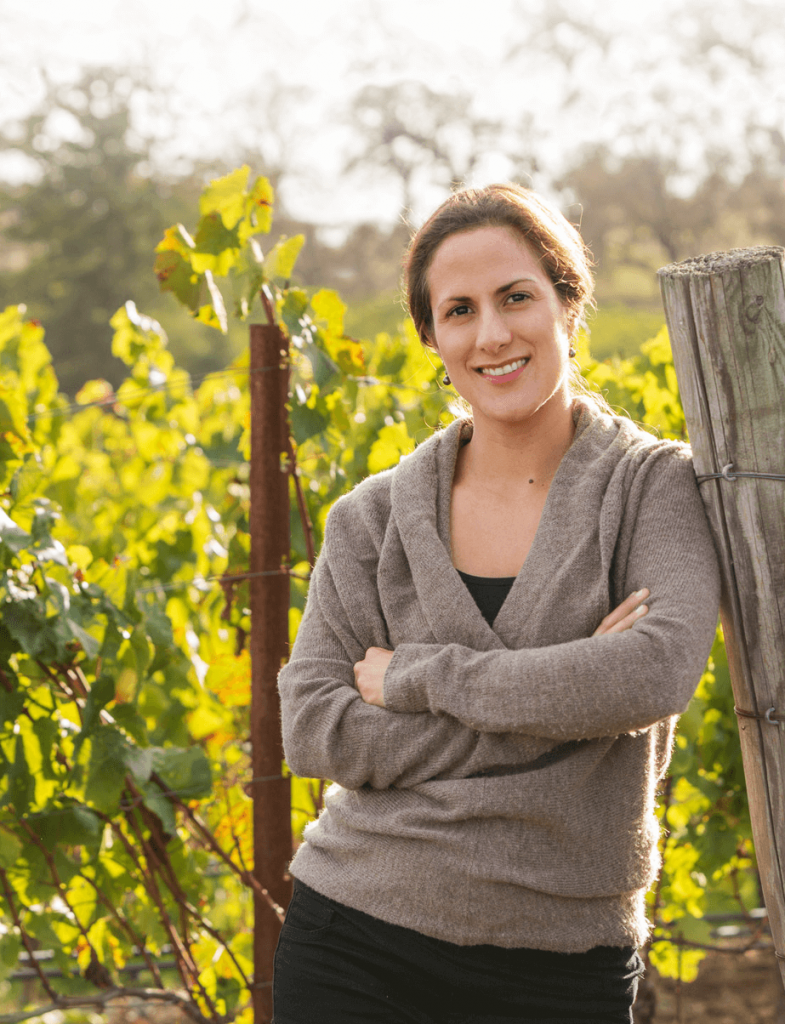 Not Just a Beautiful Label
Bibiana's first label, Cattleya Wines, was born in 2012. Her very first vintage ever bottled was under the Cattleya label and only 25 cases (one barrel) of Syrah from the Soberanes Vineyard in Santa Lucia Highlands was produced.
Alma de Cattleya started with a 2014 vintage of Chardonnay initially made just for Colombia, to share her wine with her home country. This label, especially so reasonably priced, has understandably grown and quickly became available locally in restaurants, retailers, and direct to consumer. By 2015 she was awarded "Winemaker of the Year" by the San Francisco Chronicle, and named Wine Enthusiast's "40 Under 40 America's Tastemakers". Her background is as impressive as her wines. I urge you to read more, seek her wines out, and grab these labels if you see them.
Alma de Cattleya represents the soul of the land that gives life to her wines as well as her own soul put into each drop of wine that makes it to the bottle.
Several articles have been written about Bibiana and her winemaking journey, so in case you don't already know her and love her wines, here's a brief outline.
She grew up in Medellín, Colombia. By age 14 she knew she wanted to be a winemaker. She studied chemical engineering and business before moving to France
Studied viticulture and oenology in Cognac in 2001, earning a Bachelor's Degree from the University of Bordeaux *graduating with honors
She worked some of the best wineries in France – from the sheer slopes of Côte-Rôtie, Domaine Stéphane Ogier, then at Domaine Clusel-Roch. At the famed estates of Château Haut-Brion & La Mission Haut-Brion she completed research for her thesis
Her travels and work led her to France, South Africa, and California for several years before calling California home
Her first vintage in California was in 2004
She produced her first Napa Valley wines under the Pahlmeyer and Jayson labels
For 6 years six years, she was exclusively consulting for Wayfarer and Pahlmeyer, honing her expertise in farming practices, taking over vineyard management and winemaking
She's married to Jeff Pisoni of Pisoni and Lucia Vineyards and has two sons
Named one of Wine Enthusiast's first "40 Under 40: America's Tastmakers" in 2013
Named "Winemaker of the Year" by the San Francisco Chronicle in 2015
She makes incredible wines (all facts!)
When asked if there was a particular grape or wine that made her want to become a winemaker, Bibiana replied, "Yes. I was fascinated by Syrah. I found the varietal very complete, sexy, very seductive by the different groups of aromatics you find on it and became an inspiration to go to France and to study winemaking. My first internship out of the school of Cognac where I was studying was in Côte-Rôtie. A Northern Rhone AVA where Syrah is king."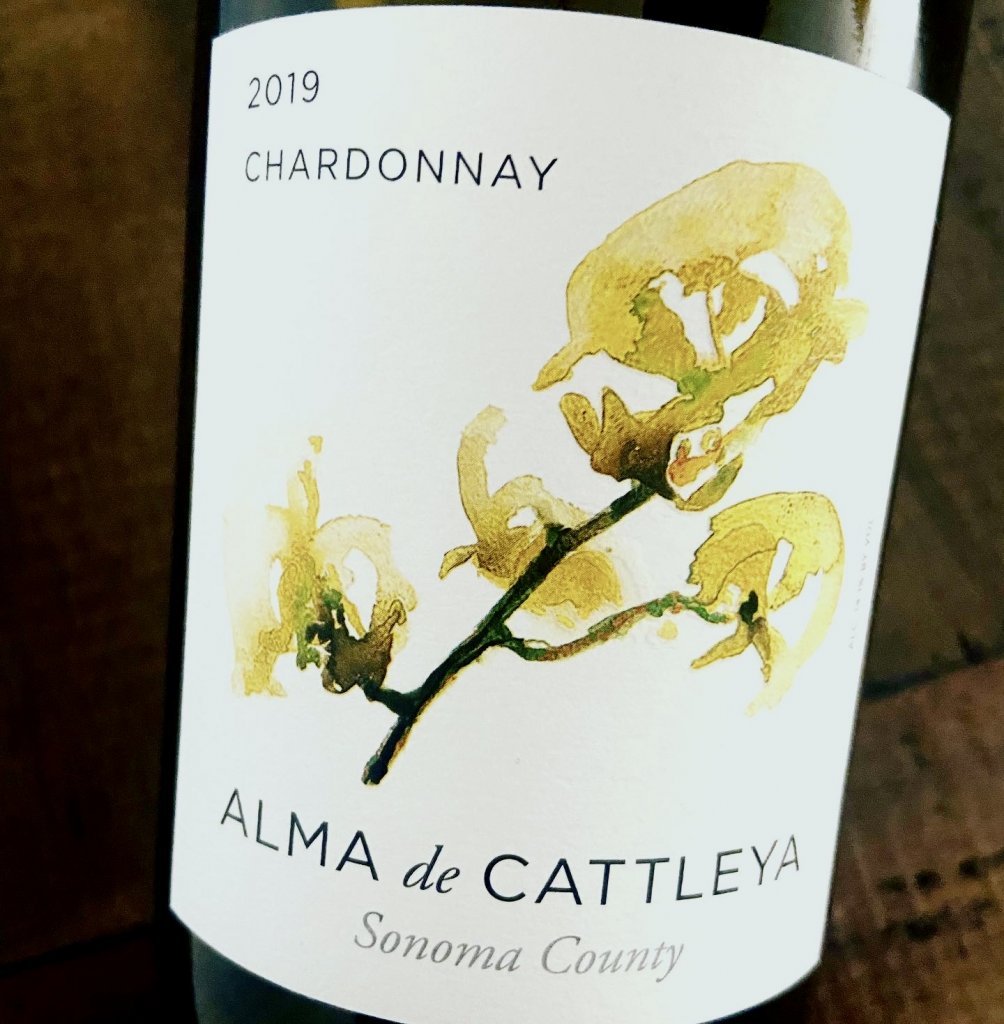 Tasting appointments have been temporarily halted due to the ongoing pandemic. However, once indoor restrictions are lifted, you can plan your visit and book ahead: Open dates starting June 1st, 2021 for weekend requests and as early as March 15th for weekday visits. Touring the winemaking facility, and all the behind the scenes with your wine loving friends in beautiful Sonoma sounds dreamy, doesn't it? In the meantime, we can still enjoy her soul-filled wines… share them virtually for now, and your wine pairings or recipes using the hashtag #AdCWINES.
Currently focusing on Sonoma County, Napa Valley and the overall Wine of California appellation, each glass embodies the soul of the vineyards, orchards, and farms that make up this bucolic California landscape. ~Alma de Cattleya