Who else would like to take a year-long sojourn in wine country? Not an overnight, pressed for time getaway, but a true brief stay. Even our bottles of wine sometimes feel rushed. We open them, and within minutes (or an hour or so) they're gone. So, even if we can't truly sojourn somewhere, especially during times of an ongoing global pandemic, we can still sip, savor, and enjoy wines from places we'd love to visit and stay for a while.
"Life is but a Sojourn. Enjoy the best of it." ~Plato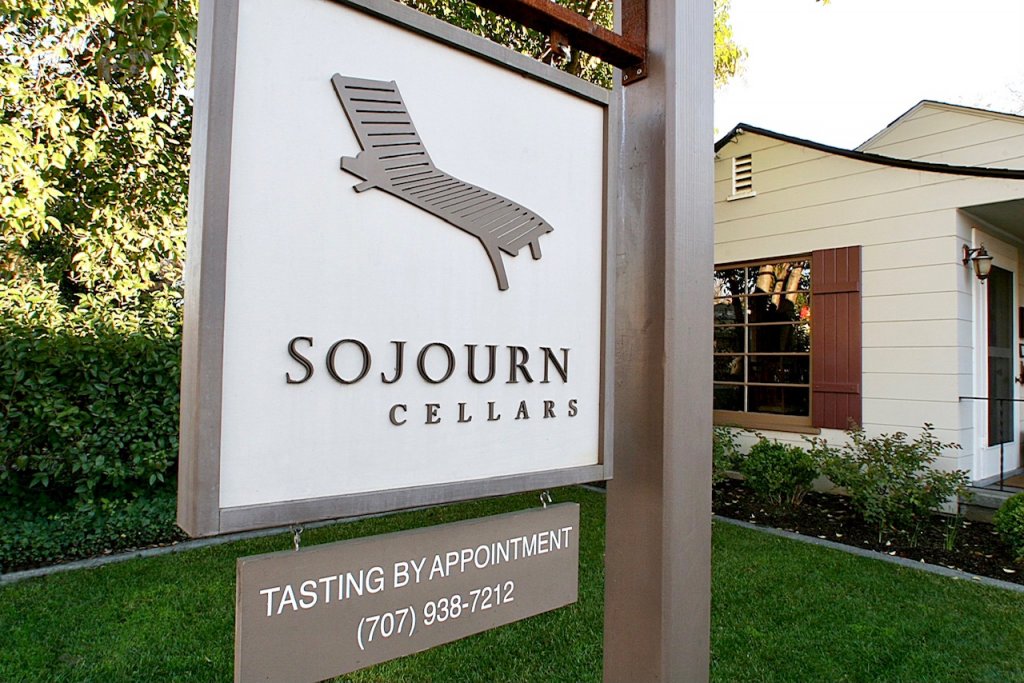 Wine and Tennis Anyone?
Sojourn Cellars is a boutique artisan winery in Sonoma County, California (please tell me they have lounge chairs around their tasting room, just like on the the label and sign above). Founded by friends and tennis buddies Erich Bradley and Craig Haserot in 2001, they specialize in Pinot Noir, Chardonnay, and Cabernet Sauvignon. Tennis and wine must be a pairing I'm missing out on, as Jess from League of Rogues Winery went to college on a tennis scholarship, and I know Robert Larsen of The Larsen Projekt is a tennis fan… so there's some good wine and company in the tennis scene.
"Our entire Sojourn team is passionate about producing and sharing exceptional wines from California's finest vineyards. From the selection and management of vineyard sites, through the hands-off winemaking methods that showcase the character and personality of the fruit…" ~Sojourn Cellars
Last year was a year to remember (or try to forget and remember better ones?), but even without the pandemic or bewildering political climate, wineries in California were also dealing with horrific wildfires in 2020. For Sojourn Cellars, as well as many in the region, it was an especially challenging year. Harvest was stressful, and they produced only about half of the wine they had planned on. Hundreds of wineries in California, including Oregon, were under a blanket of smoke. If they were lucky enough to avoid the fires, grapes lost due to smoke taint forced them to make difficult decisions. Luckily for us, they were able to make 600 cases of this outstanding Rosé of Pinot Noir.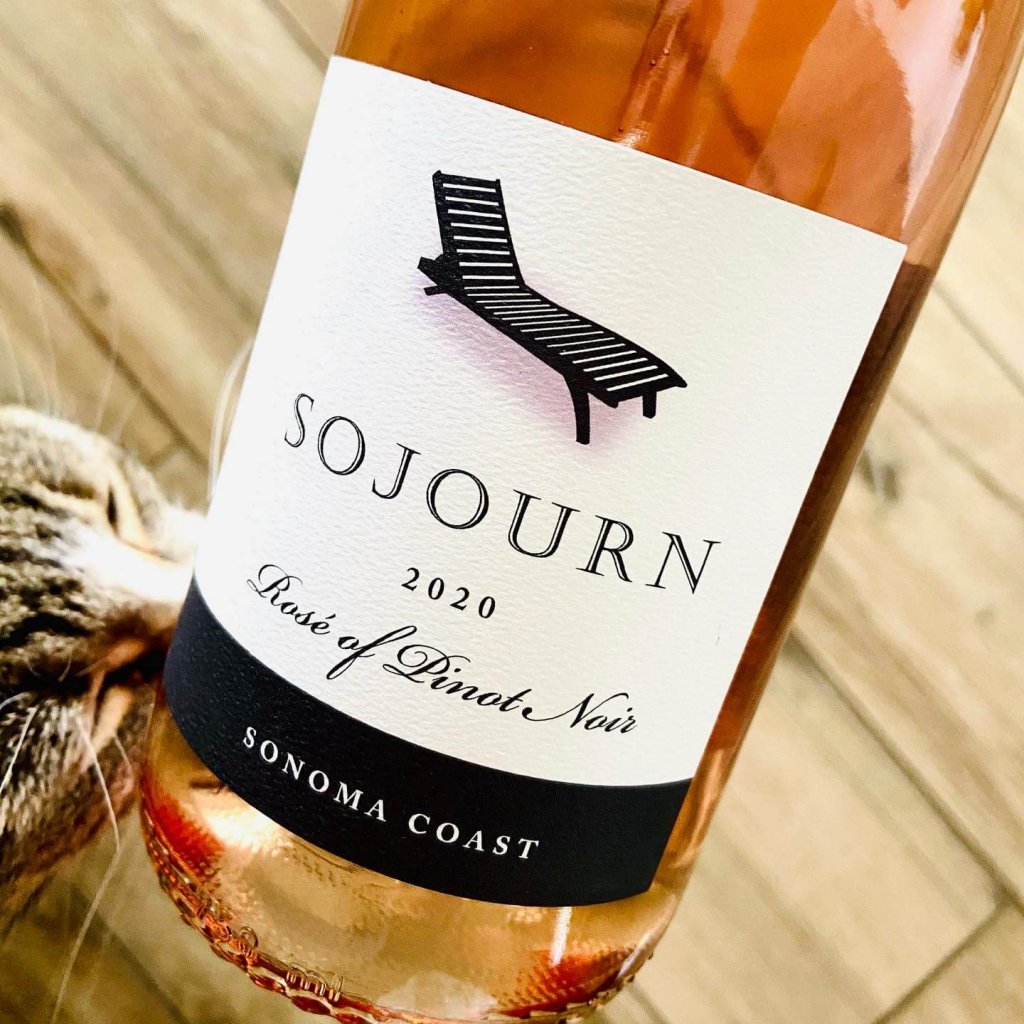 Winemaker Randy Bennett sources fruit from "exceptional" vineyards in both Sonoma and Napa counties. I was fortunate enough to try a sample of their 2020 Rosé of Pinot Noir for a #PinkSociety wine chat recently. Bright, harmonious, and created from six different Sonoma Coast vineyards, it's made from a blend of saignée ("sohn-yay") juice and pressed wine.
Sojourn Cellars 2020 Rosé of Pinot Noir
100% Pinot Noir
Sonoma Coast AVA
Unfined
14.1% ABV
Stainless Steel tank fermentation
600 cases produced
$35
Elegant capsule-free bottle, perfectly dry with round, ripe notes of strawberry, peach, and honeycrisp apple all enveloped in a rich medium body disguising itself as a subtle touch of sweetness. Delicious.