Big Sur's 2017 Arroyo Seco "Big Sur Red" is a Rhône style blend of Grenache, Syrah, and Petite Sirah. Pour a glass, then another, stare into the label, and be mentally transported to the coast of Monterey County. Soar above the rugged, gorgeous coastline, where the Santa Lucia Mountains rise from the Pacific Ocean… then swoop down and plant yourself at the Big Sur Vineyards tasting room and sample all of their other wines. It's 2020, and perfectly o.k. to travel vicariously through wine.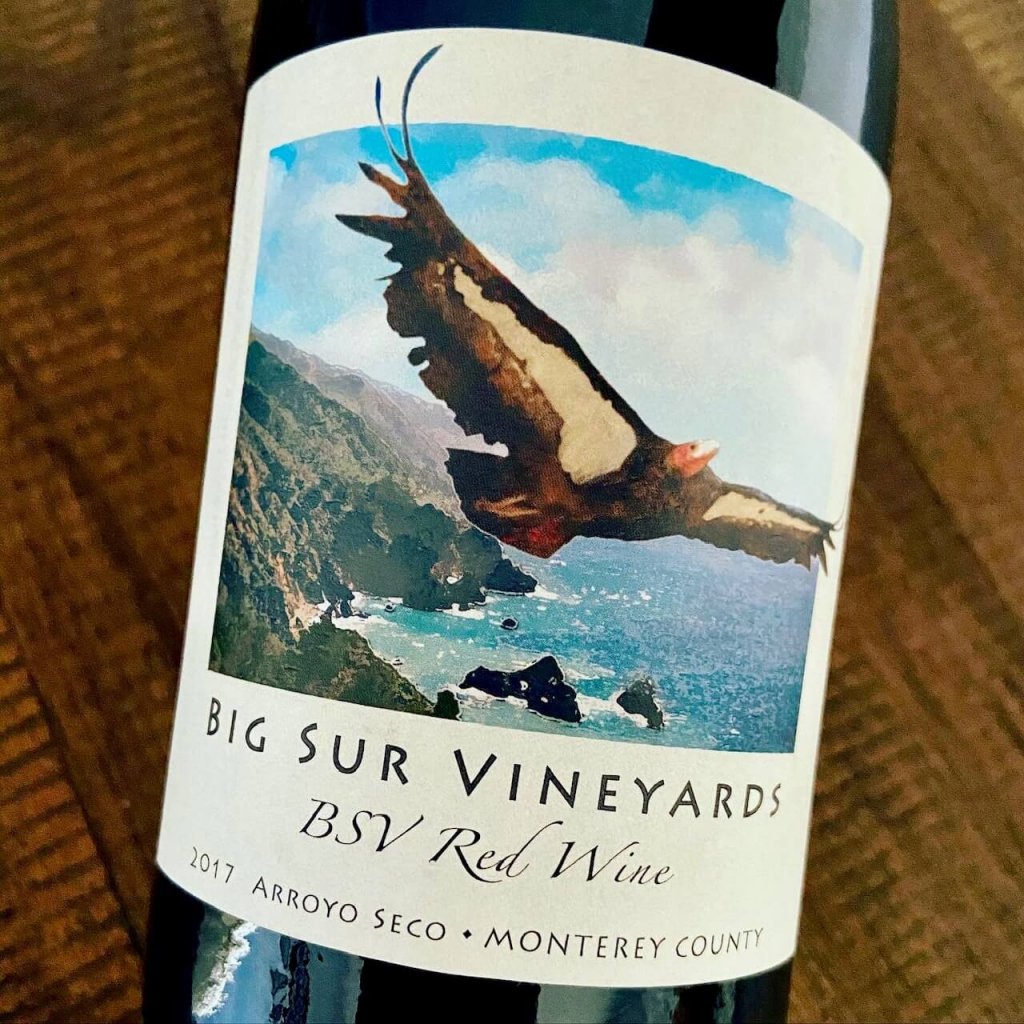 Love for Rhône Style Wines
Lenora Carey, owner of Big Sur Vineyards, discovered her love for Rhône wines in Southern France while working on a documentary about wine barrel making. Prior to that, she worked as an underwater filmmaker, diving with sharks. She decided to put roots down in Big Sur, "to raise a couple of kids and live off the land in one of the most beautiful places on earth."
"Wines from the Northern Rhone are Syrah-based, and if not 100% Syrah, the wine may have Viognier blended in for added color and aromatics. Typical wines termed "Rhône blends" will have two or more grapes from the Rhone and occasionally, small percentages of the secondary varieties." ~A Taste of Monterey
When Lenora started experimenting with grape growing on her land in Big Sur, she discovered these same Rhône varietals she learned to love in France, grow well in Monterey County. Even though winemaking began as a hobby, since her first vintage in 2013, Big Sur has won multiple awards—including a Double Gold for their 2014 Big Sur Red, and 2016 Chardonnay. The 2017 BSV Red is full of gorgeous blueberry and plum notes with a rich, bright texture.
Soaring Above
Pictured on the label, flying high above the Big Sur Coast, is the California Condor. Protected as an endangered species, it has been protected by federal law since 1967. Thanks to several conservation projects and education, the condor population has steadily increased. Next time you visit Big Sur, you just might see one.
Fun fact: Condors can soar for hours without beating their wings and can reach up to 55 miles per hour!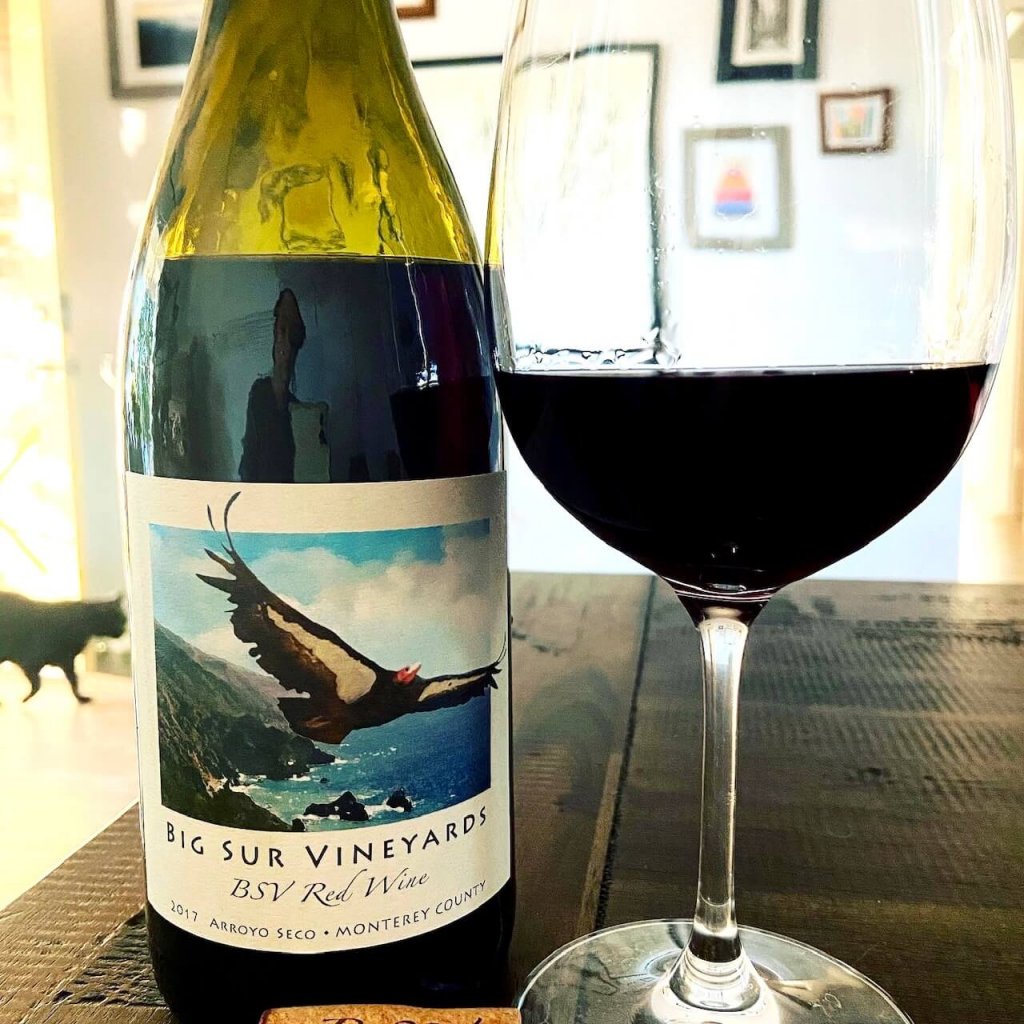 Like everyone this year, Big Sur has made some changes in their tasting room. They're using test tubes! A flight of 6 wines, about an ounce each, is sent to the table and keeps everything nice and sanitary. According to Lenora, the taste tubes have been "A bit hit!" and will be available for sale during the holidays. Please visit their website for more information and if you get the opportunity to visit their tasting room, take a look at all of the beautiful photography of local waves and sunsets on the walls.