Copain was founded in 1999, and while they're now owned by Kendall-Jackson, they maintain their original style of vineyard select Pinot Noir, Chardonnay, and Syrah. Just south of Healdsburg in California's Russian River Valley, they source fruit from several cool climate vineyards in Anderson Valley, Mendocino County, and the Sonoma Coast. Their barrel fermented 2019 Les Voisins Rosé of Pinot Noir is an easy-going sipper, just as friendly as their name.
Copain, which means "friend" or "buddy" in French, embodies our philosophy that wine enhances life's most joyous occasions, from a casual meal to a momentous celebration, and is best shared with friends and family. ~Copain Wines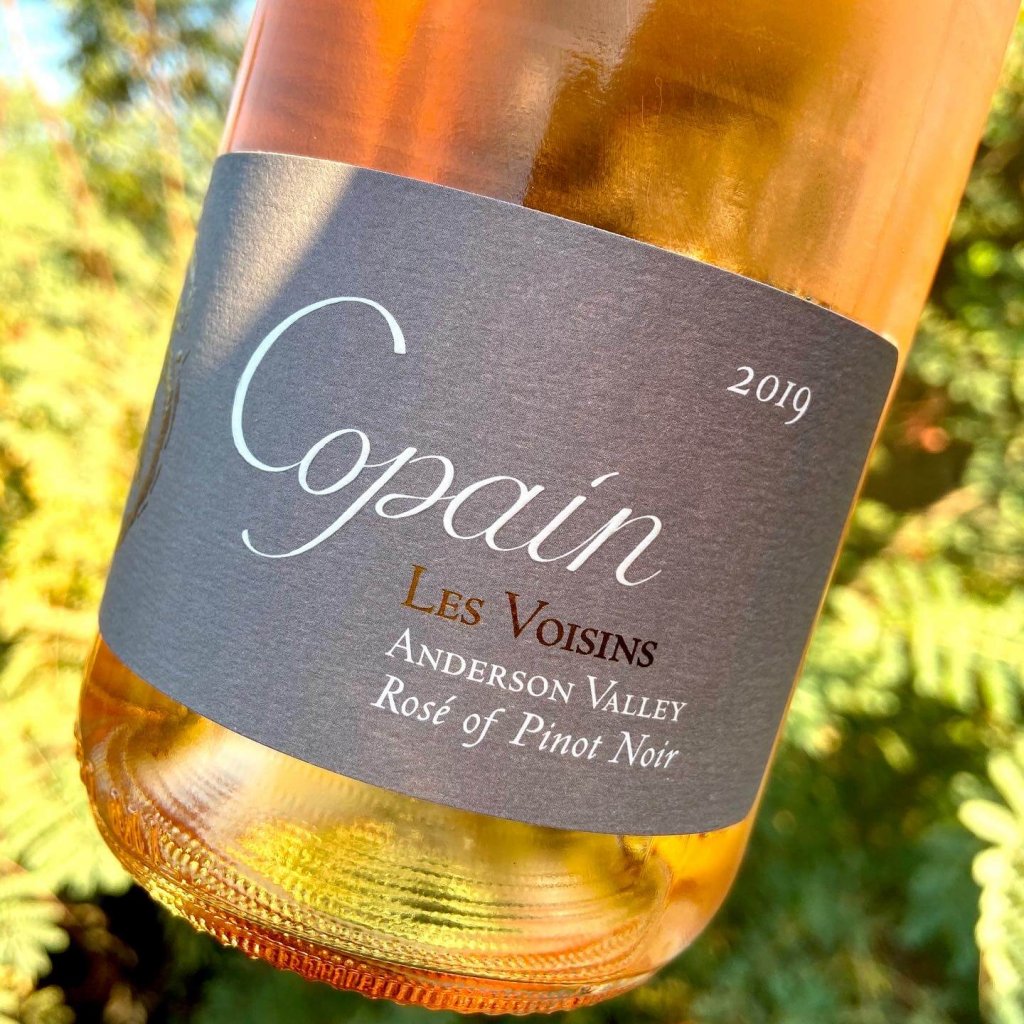 Winemaker Ryan Zepaltas is not only a passionate skateboard addict, he makes a pretty rad rosé too. The 2019 is made with 100% Pinot Noir, sourced from single vineyard sites in the Anderson Valley. Clear salmon in the glass with ripe, fruity notes of melon and strawberry go down like a sweet Varial Heelflip Underflip (skateboard lingo). However, this is no sweet wine. It's dry with medium acidity, and smooth with a lovely texture. Les Voisins is a great bottle to share (or to sip greedily alone) and would pair well with anything from chicken and fish, to more complex dishes, vegetables, and even candy.
Tous Ensemble, Les Voisins, and the vineyard designate wines. These wines have been long inspired by France's Rhone Valley wine region resulting in Copain's signature style of restrained, and elegant wines.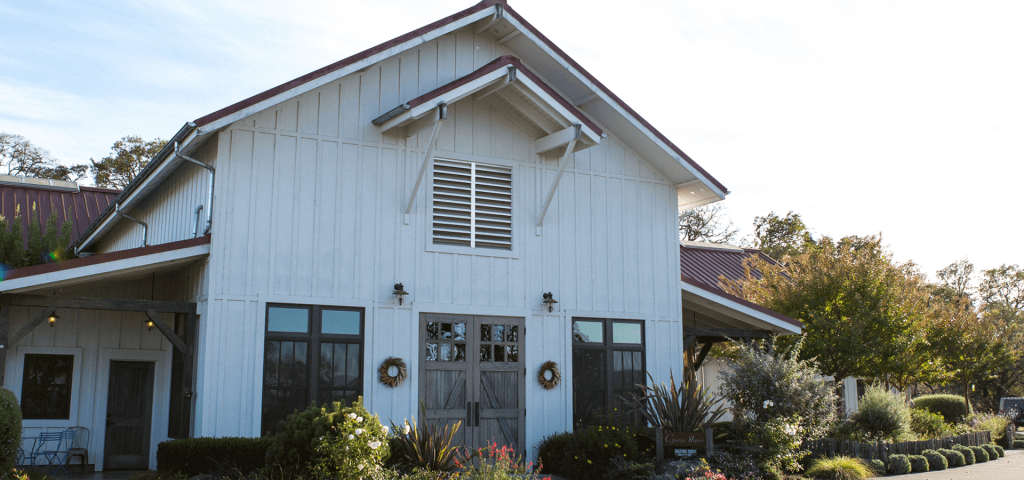 Wine and Candy Pairings
During a recent hour long discussion on Twitter (you can view the entire chat by going to @CopainWines and following the hashtag #PinkSociety) with Ryan and a group of wine loving copains, the theme was wine and candy pairings. I have to say, I've never been one to think about wine and candy, but I remained open minded. Here are a few suggestions made during the always entertaining wine chat. If you have a favorite wine and candy pairing, please feel free to share in the comments!
Snickers + Pinot Noir
Sweetness combined with the salty aspect of the peanuts might work well with the savory aspect of Pinot. Sweet and savory is always a good idea.
Dark Chocolate with Sea Salt + Copain Rosé
Dark chocolate has bitter notes, which can be enhanced by tannins. Since tannins are mainly prominent in red wines, a bright rosé would work great. Also, salt can help soften tart acidity!
Sweet Tarts + Rosé or White Wine
Ryan suggested sweet tarts and an acidic, tart rosé or white wine. Like with like, or congruent pairings, can work wonderfully together. Tart with tart makes your mouth water just thinking about it.
"I'm a sucker for puckery, acidic wines and tart candy." ~Ryan Zepaltas, Winemaker Copain Wines
Copain offers tastings by appointment, as well as an in-home tasting experience where you can purchase wines to open and taste at home, while watching winemaker virtual tasting notes. This is a fantastic idea, I love how creative wineries have become during this social distanced year.