Femme Fatale is a natural beauty from Tessier Winery. Alive and unfiltered, hold her up to the light and you'll witness a cloud of particles dancing in the bottle. She's bright and dry, with such a pleasant, bubbly personality. Her name was inspired from The Velvet Underground song, a favorite of winemaker and founder Kristie Tacey.
"Little boy, she's from the street
Before you start, you're already beat
She's gonna play you for a fool, yes it's true 'Cause everybody knows (She's a femme fatale)…" ~The Velvet Underground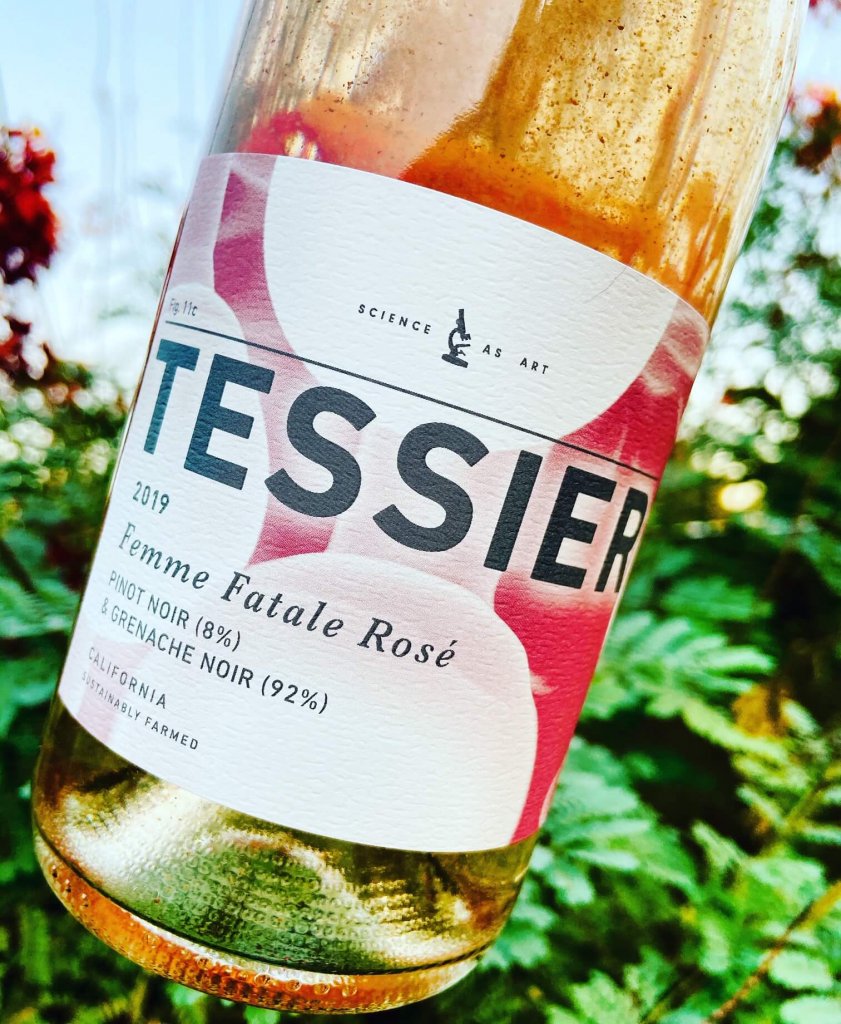 2019 Tessier Femme Fatale Rosé
92% Grenache Noir, 8% Pinot Noir
Sustainably Farmed
No Fining or Filtering
Native Yeast and Bacteria
Minimal SO2 Added
12.8% ABV
250 Cases Produced
Femme Fatale is easily one of my top five favorite rosé's of the year (or maybe any year). Perhaps it's the entire package? The combination of low intervention, sustainability, music, science, and it being a pretty wonderful tasting dry, unfiltered rosé just does it for me. Hazy peach in the glass, it's full of bright red fruit with a splash of citrus. During the Pink Society wine chat on October 1st, when asked about the significant effervescence (it was quite bubbly upon opening), Kristie replied, "It's Alive!"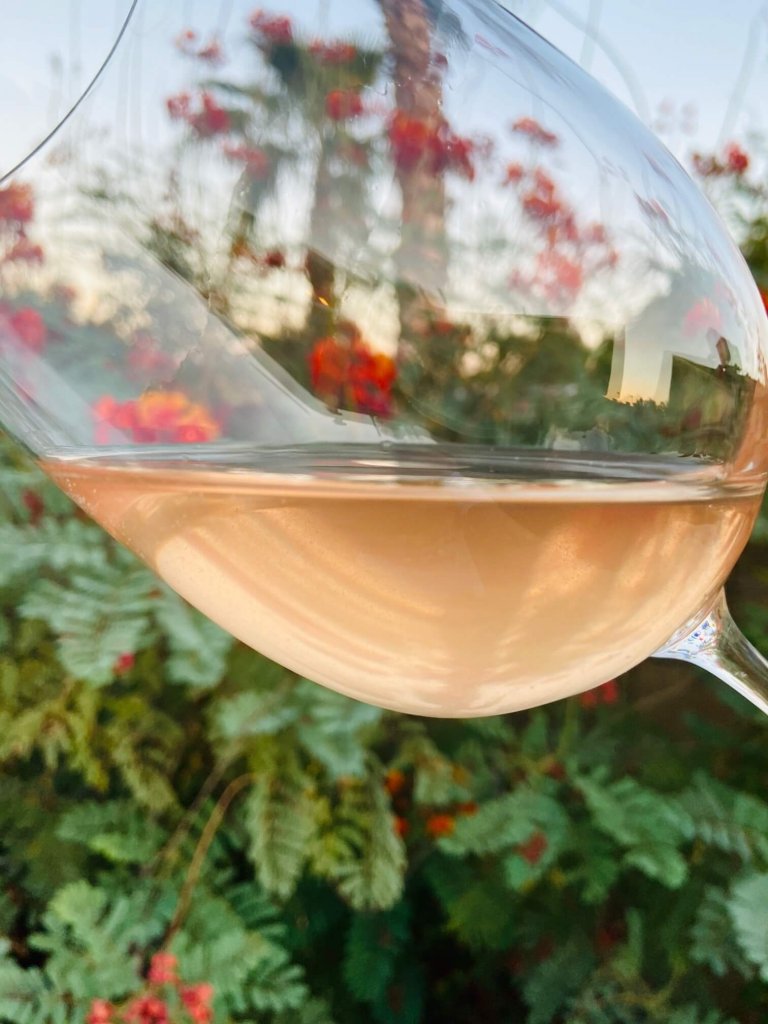 Wine and Music
Tessier ("Tess-ee-ay") wines are a synthesis reaction resulting from Kristie's scientific background, where she spent ten years as a research scientist, combined with her appreciation for the art and science of winemaking—with a dash of music being the perfect catalyst.
Visit her website, and you'll find a Music Pairings link. Everything from Nina Simone to The Sea and Cake, and of course The Velvet Underground, is on the "Tessier Collection" with a wine pairing suggestion.
"My family came from France to Canada, and into the U.S., then it was changed phonetically to Tacey, so when I was looking for a brand name for my wine label, I chose my French lineage to have a connection to history." ~Kristie Tacey, Tessier Winery
Speaking of wine and music, she previously released a blend (only 100 cases) called "Soul Love", a tribute to David Bowie, that sold out in two months! Keep your eye out this coming Spring, where she might be releasing a red blend tribute to PRINCE! (Kristie, if you're reading this, I beg thee, from one science-loving gal to another, save one of these for me! I'll pre-buy!).
Sustainability is a Priority
Tessier wines are created as most natural wines are, using minimal intervention (less manipulation using additives, fining, filtering, etc.). Fruit is sourced from "a strong network of farmers in the Anderson Valley, Santa Cruz Mountains, Arroyo Seco, and El Dorado foothills" in Northern California. For Kristie, sustainability is a priority—farming practices with high viticultural standards, quality fruit, as well as long-term good standing with growers and customers.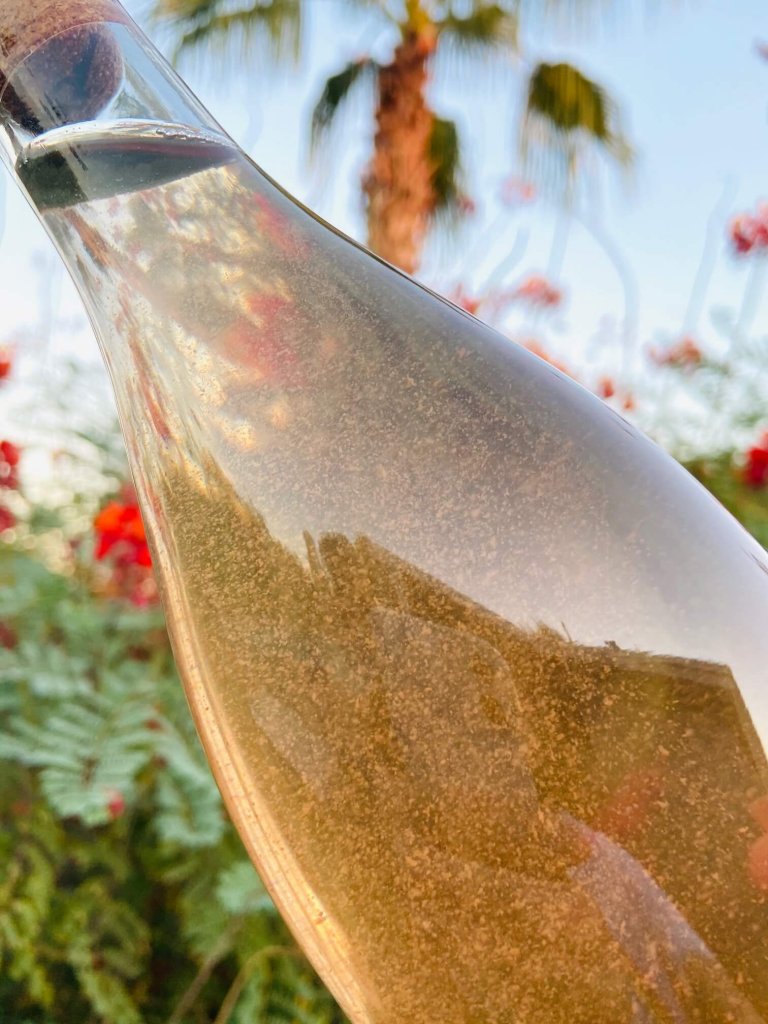 With a background in microbiology, Kristie is fascinated by the cycle of life; each vintage of Tessier wines captures and reflects one year in the lives of the vineyards she works with. ~Tessier Winery
You can find Tessier Wines in several restaurants and wine shops in California. She does not have a dedicated tasting room, but she is available for in-person tastings at Rocky's Market in Oakland. A reservation for up to 6 guests includes four wines and cheese pairing ($45 per person). Can't make it to Oakland right now? Join The Research Club or order directly from her website.
Thanks to The Pink Society (find/follow them on Twitter using #PinkSociety) for introducing me to this female femme fatale winemaker and for the sample.
"Cause everybody knows (She's a femme fatale)

The things she does to please (She's a femme fatale)…"