There's a very cool wine tasting room in Clarkdale, Arizona and it's Four Eight Wineworks.  A great wine co-operative in an old bank building with a lot of history (they did a fantastic job at preserving original elements), including a display of the original pocket watch that stopped a bullet and saved a witness during the bank's 1928 robbery.  Good 'ol, trusty pocket watch… I wonder if they still make 'em that solid?  Speaking of solid, the Arizona red wine was surprisingly complex and delicious.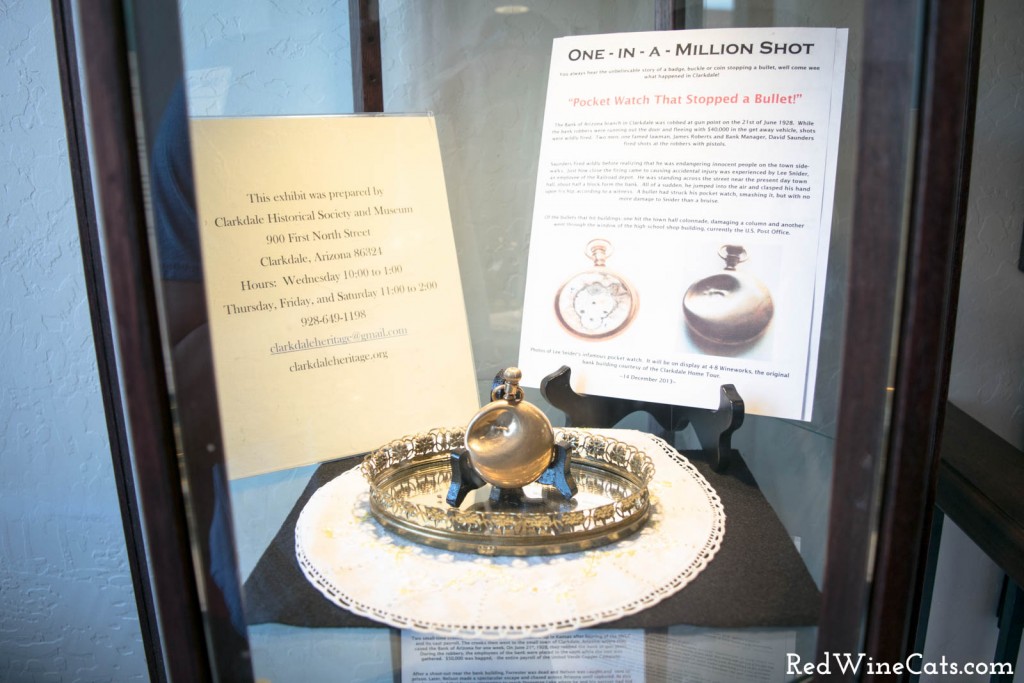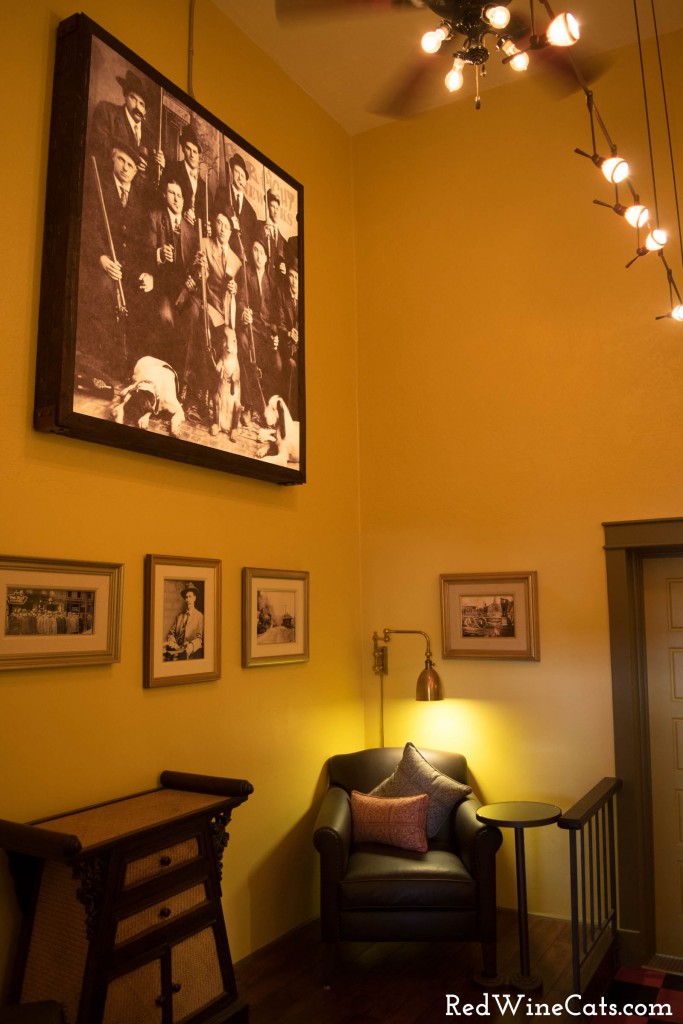 Clarkdale is a little town (population 4,122) just outside of Cottonwood (about 1hr & 45mins drive from Phoenix).  We left the Cottonwood area and noticed we were just a few minutes away from the Tuzigoot National Monument, an ancient hilltop pueblo built by the Sinagua people.  There's a small museum and gift shop to browse through and a short walk up to the top ($5 per adult). We went mid April and it was just starting to get warm (not recommended in the summer, unless you love skin sizzling heat.) To quote Robert Palmer from Some Like it Hot:  "Some like it hot and some sweat when the heat is on."
I do not like it hot.  I don't like to feel the heat or sweat when drinking or tasting red wine.  It's just so uncomfortable.  If you're not familiar with the awesome 1985 song, here you go:  https://www.youtube.com/watch?v=A7cOwMxis5c
From the top of Tuzigoot, and a very breezy day it was… you have this nice view of the Verde Valley: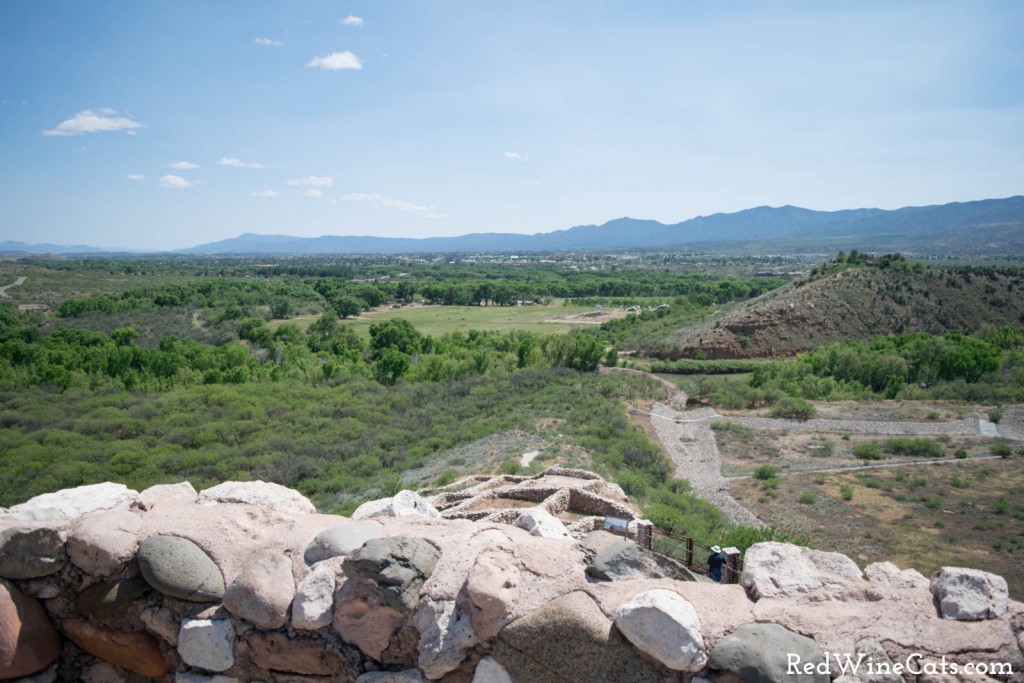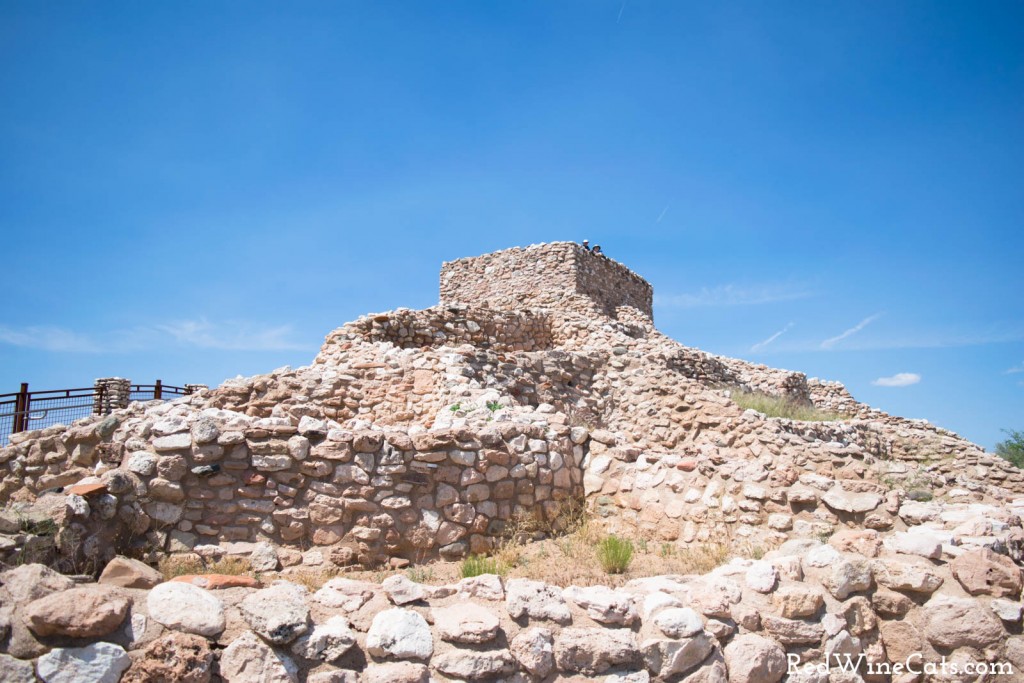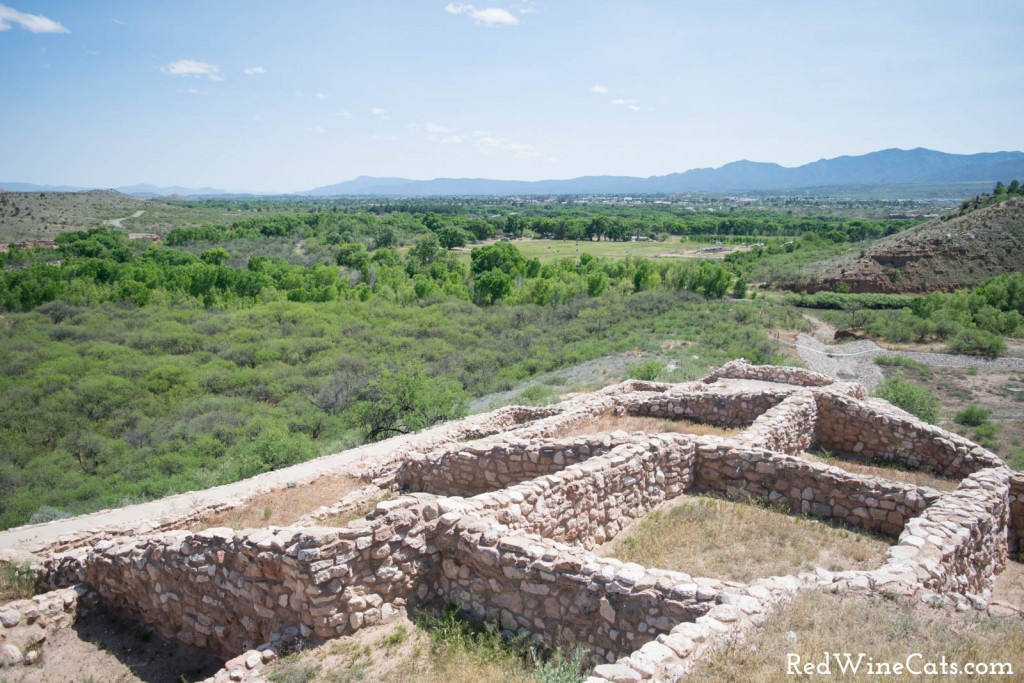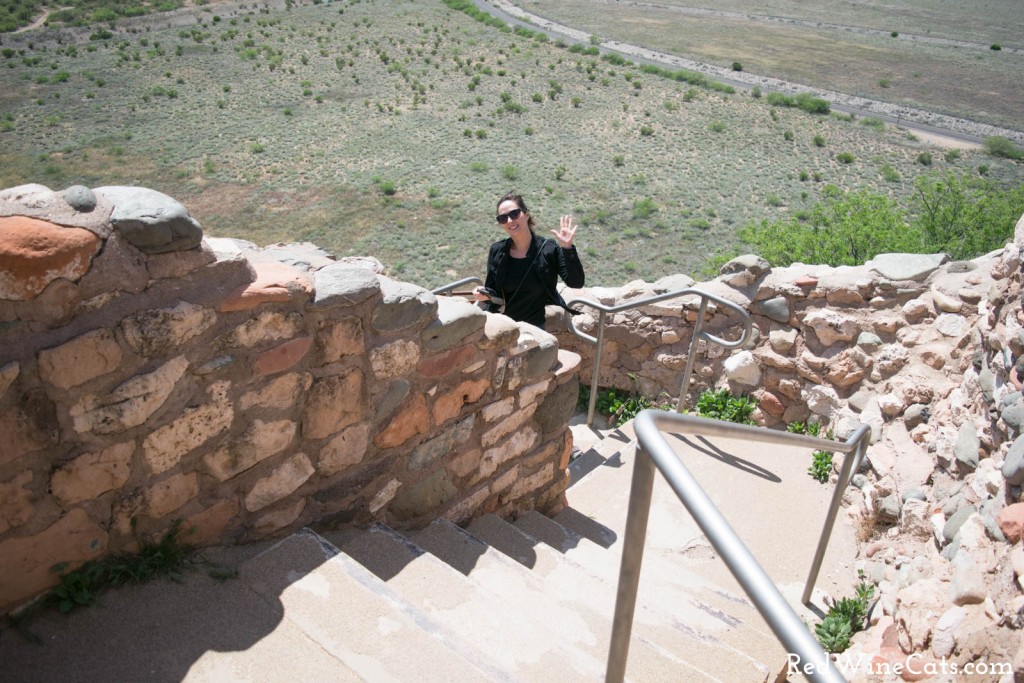 We spotted a couple little fellers sunbathing…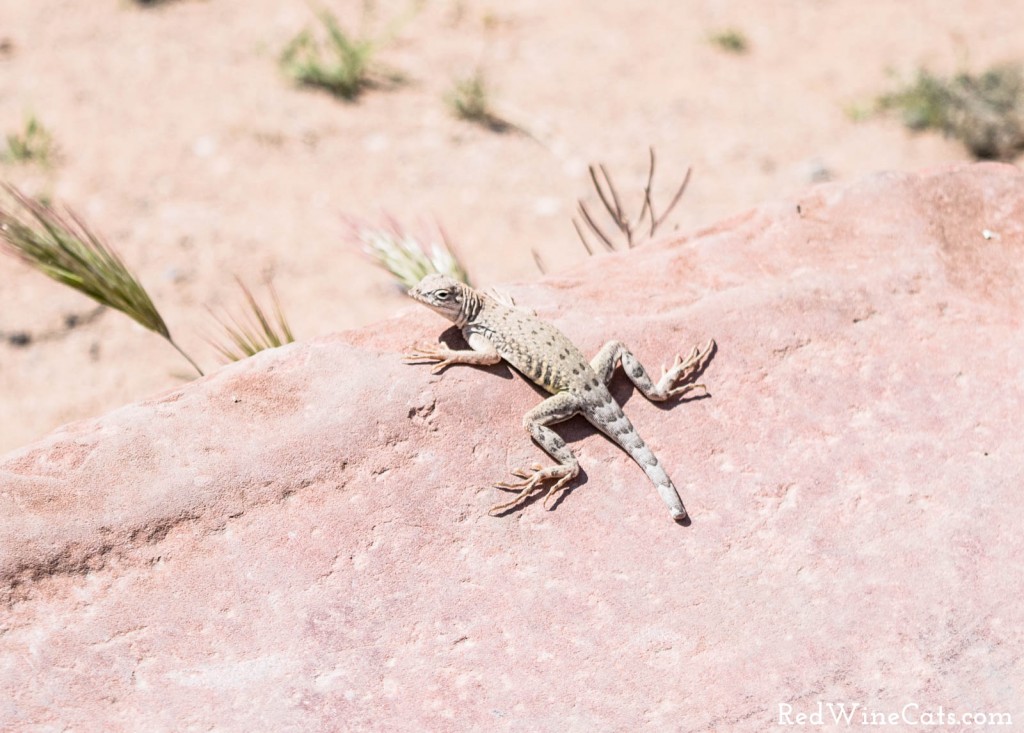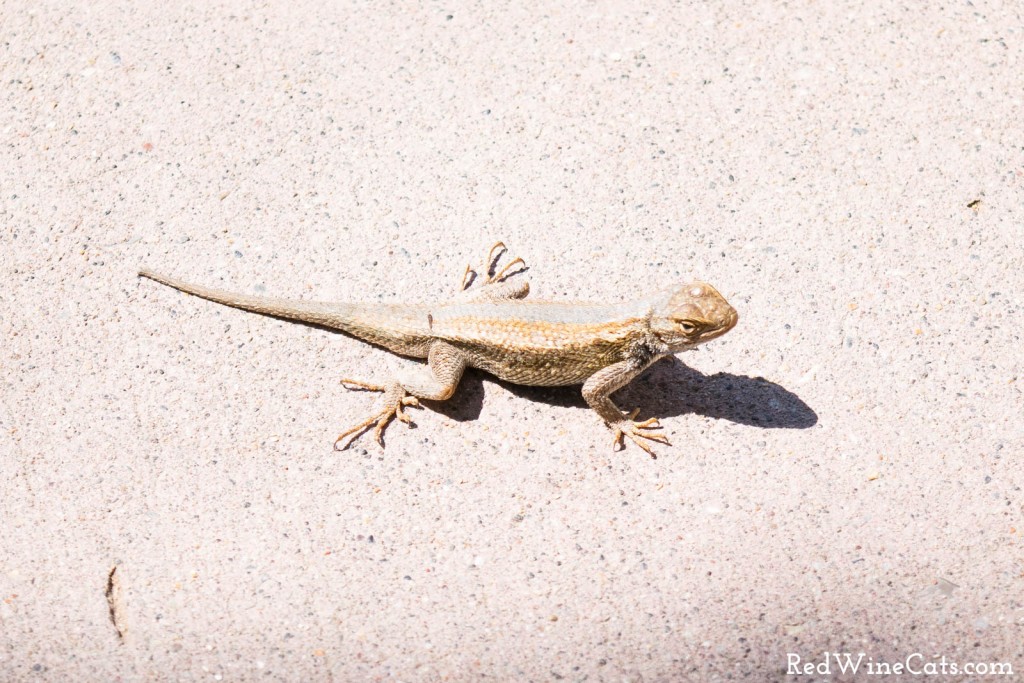 We left Tuzigoot, feeling great about our unplanned, impulse visit to a National Monument and were ready for some wine tasting.  Another quick, five minute drive and we arrived at Four Eight Wineworks. The name is in reference to Arizona and it being the 48th state.  The cooperative was created by Maynard Keenan, the owner and winemaker of Caduceus Cellars (and a huge, if not the top influence in promoting AZ wine.  You must check out Blood into Wine on YouTube- it's not only entertaining, but very informative about AZ winemakers & their passion for making trailblazing wines).  The Four Eight tasting room is spacious, cool and relaxed.  The guys working here are down to earth, friendly, knowledgeable, and make you feel very welcome.  This is one of the great things about wine tasting in Arizona, besides the good wine… it's a smug free environment.  We've been to several tasting rooms including many in beautiful Napa, but I have to say this just might be one of my new favorites.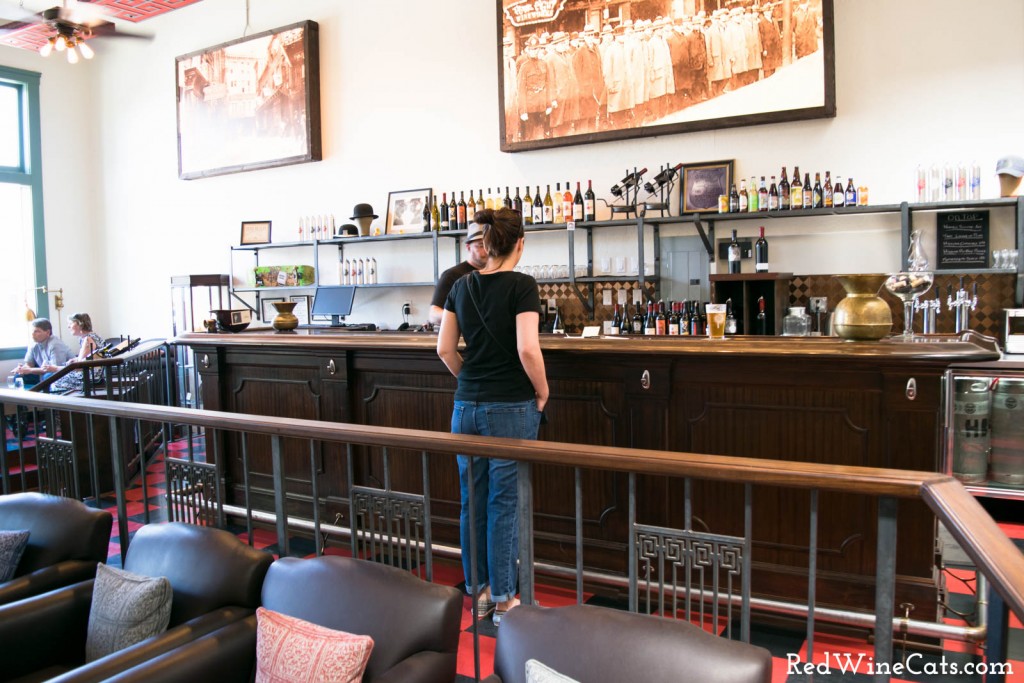 We didn't visit the cooperative building itself, where the wine making magic, voodoo mixology happens… but, what a great way for small, independent winemakers to produce their wines without the extra expense of equipment and space!  Love it.  Plus, you get to sample a variety of different wines and styles in one place.  The artistic labels are a bonus: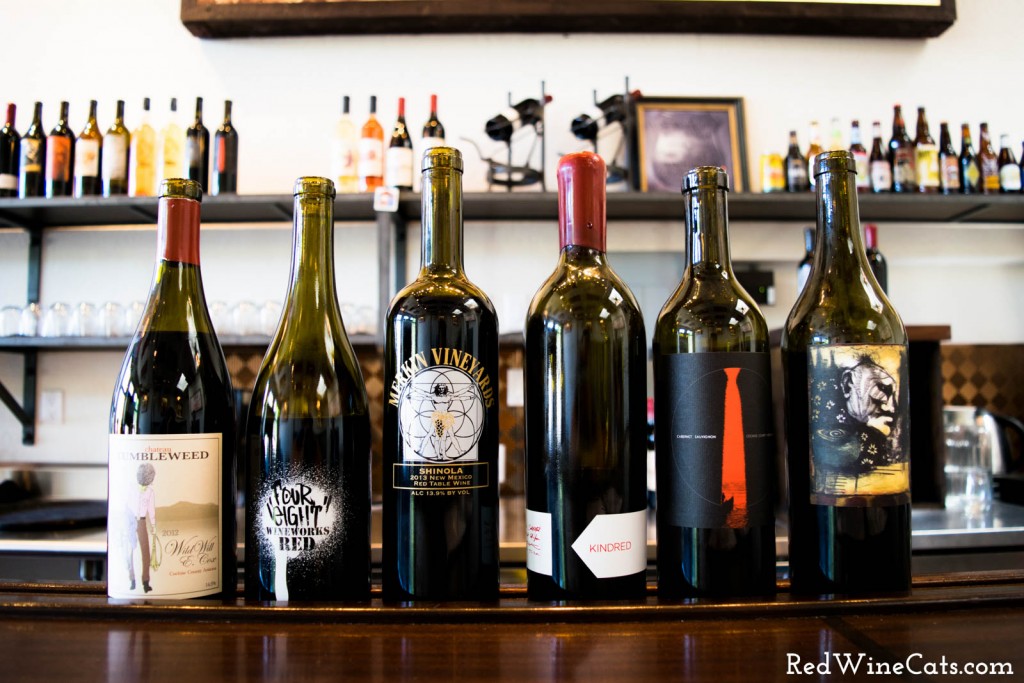 All of the reds we tasted were quite good, complex and unique.  There was not one single bleh tasting!  I would love to list each one in painful detail, but I realize anyone reading this may not appreciate it, or be in the mood to read a novella.  The first bottle to catch my eye was from Chateau Tumbleweed.  Their 2012 medium bodied, red blend with 64% Grenache was wonderful and had a fantastic tumbleweed head, artistic label. You can learn more about them here:  http://www.chateautumbleweed.com/  (After our visit, we learned Chateau Tumbleweed will be opening their very own tasting room in Clarkdale by summer 2015!  How exciting for them!)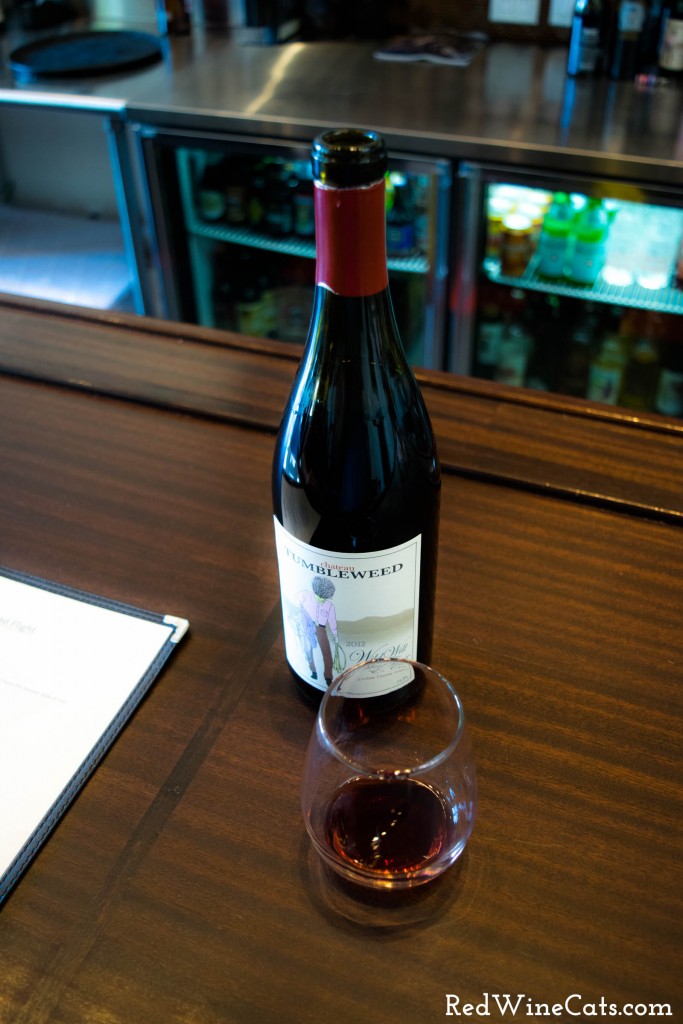 Of all the reds we tasted, we liked the Four Eight Wineworks red blend just as much as the other "sexy" bottles (not my description, but one we heard an up and coming winemaker say a couple times;).  It had a medium to full body and earthy aroma.  Nicely balanced tannins and alcohol with a smooth finish. Reasonably priced at $25, it isn't one you can find at stores or restaurants (at least not yet?) so it's worth the trip to Clarkdale to try/buy a unique bottle and support these local winemakers!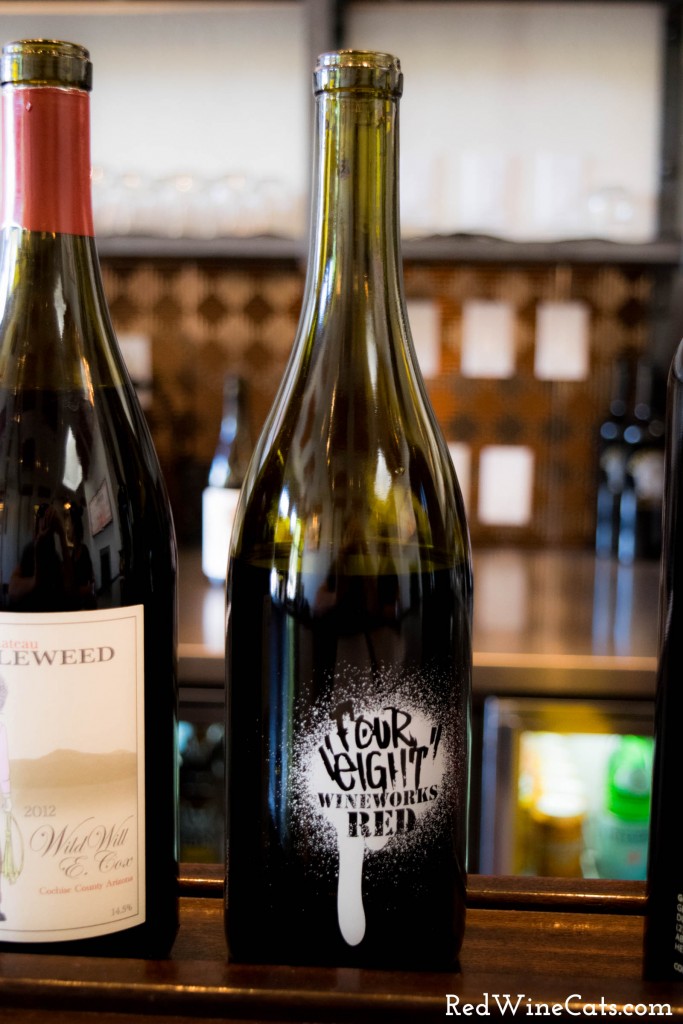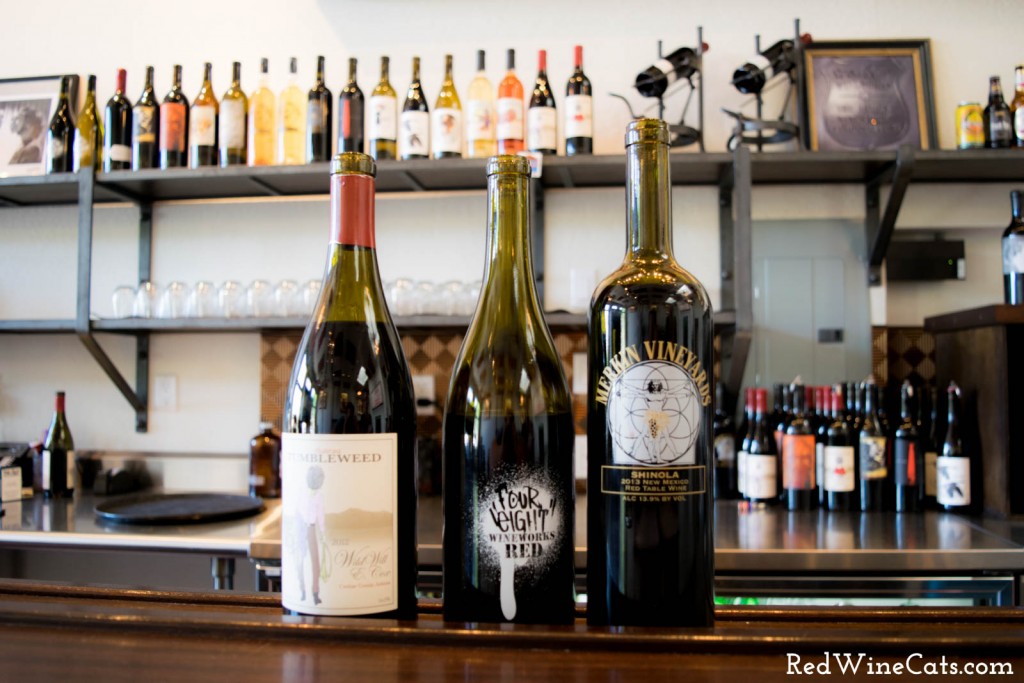 The old bank vault is now a small retail room and the wood/metal wine displays were very cool… sort of a steampunk feel.  We also loved all the old west, vintage type pictures and the fact they kept a lot of the bank's original details.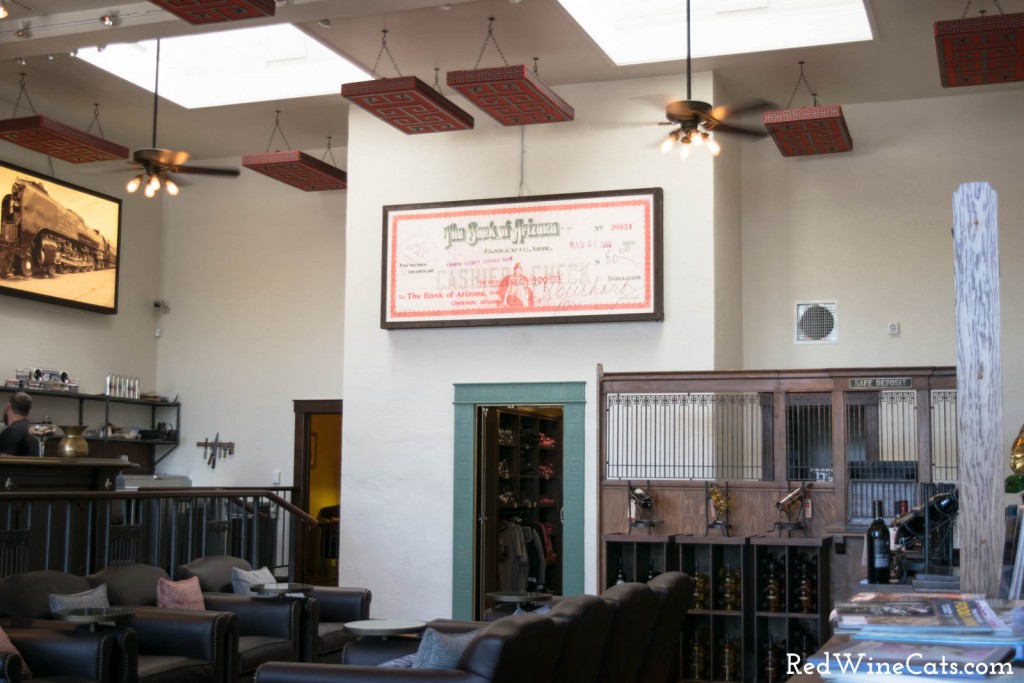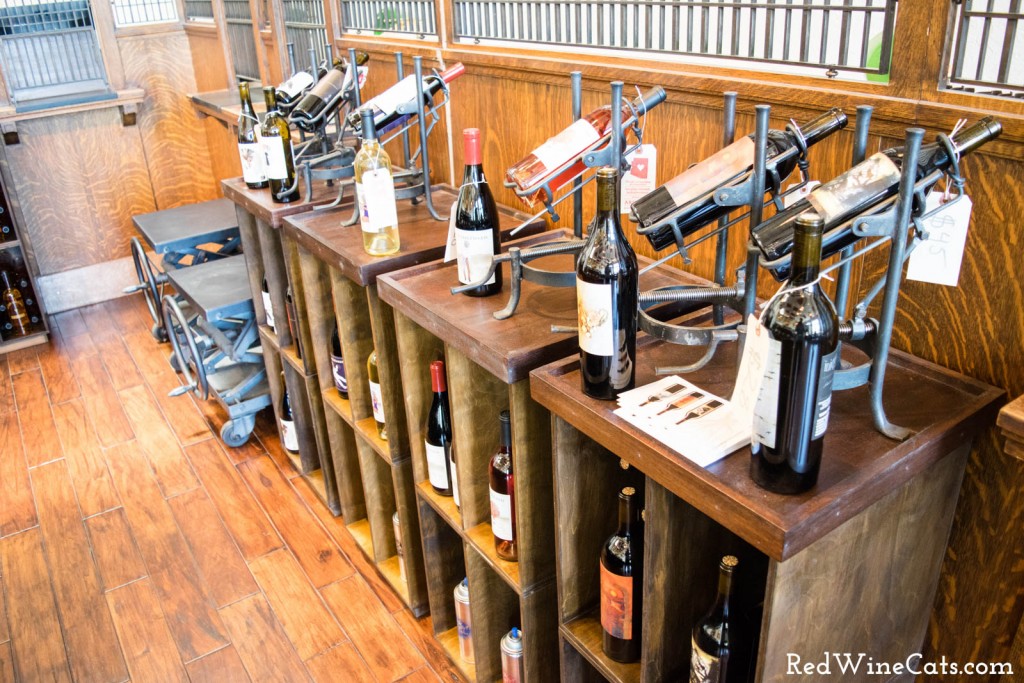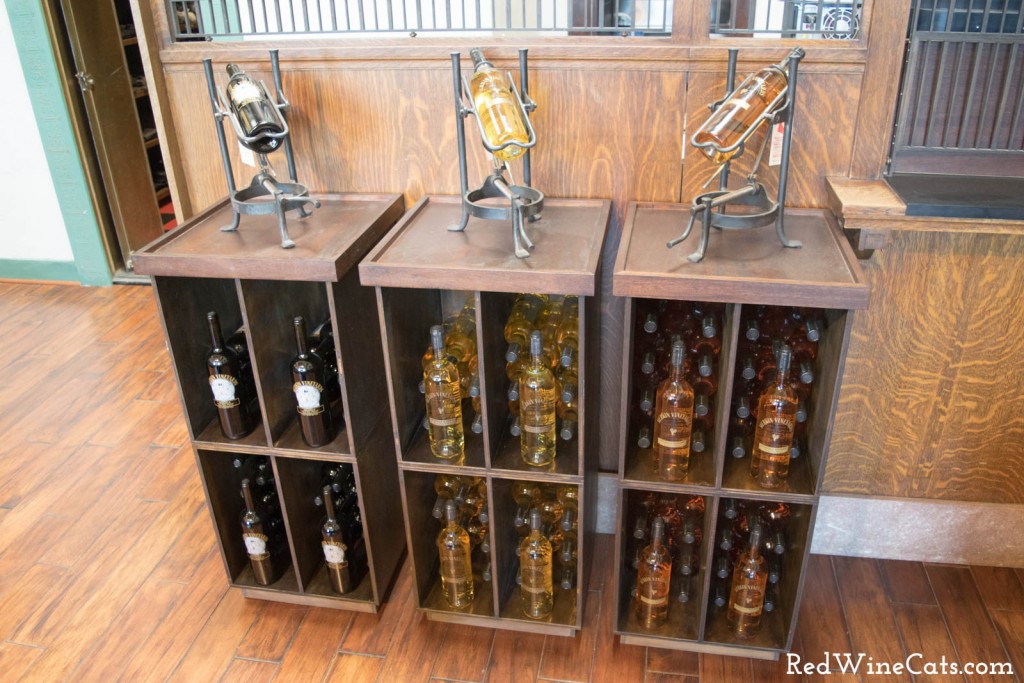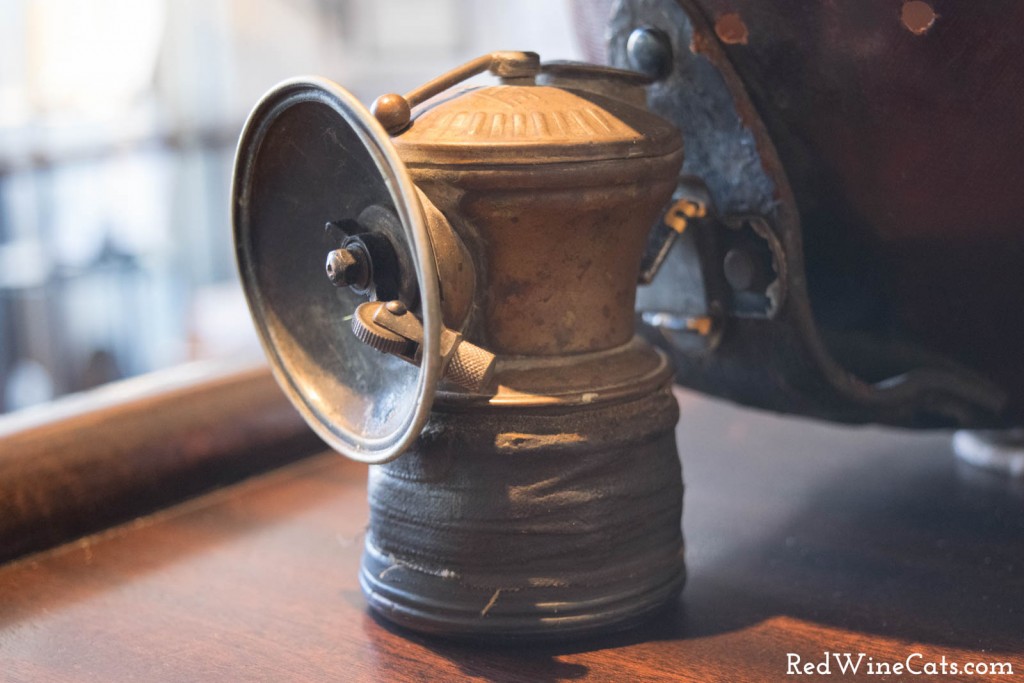 Notable mentions and links:
Iniquus Cellars.  For anyone looking for a unique, interesting bottle to give a friend (even your horror movie loving friend!?)  They have some fantastic, creepy labels!  And we had the pleasure of tasting their 2012 Smoke and Mirrors bottle.  Awesome.  Check these guys out:  http://iniquuscellars.com/
Shinola, the red table wine from Merkin Vineyards was also fantastic- smooth, medium-full bodied and old world tasting.  Read all about Maynard James Keenan and his famous wines here:  https://caduceus.org/staff/
The tasting room in Clarkdale, Four Eight Wineworks:  http://www.four8wineworks.com/
Tuzigoot National Monument:  http://www.nps.gov/tuzi/planyourvisit/fees.htm
We had such a good time, can't wait to go back!  Cheers!