I love learning about new, small-lot, family owned wineries and how they came to be. As someone who took the medical (well, dental in my case) route career wise, I'm always fascinated when I hear about people jumping ship and following an entirely different path. Branden Hamby did just that. He was studying to become an Optometrist, on track to take his OAT (MCAT for Optometrists) when the wine bug bit him. When his girlfriend (now wife) Sydnie began working in Sonoma County doing wine sales, he decided to take a wine lab internship. He needed to take a lab course anyway, and get a job during the gap year prior to beginning optometry school. This of course was the catalyst in his career path… he fell in love with the world of wine, and never looked back.
"We ought to be thankful not for our eyes but for our ability to see." ~Mokokoma Mokhonoana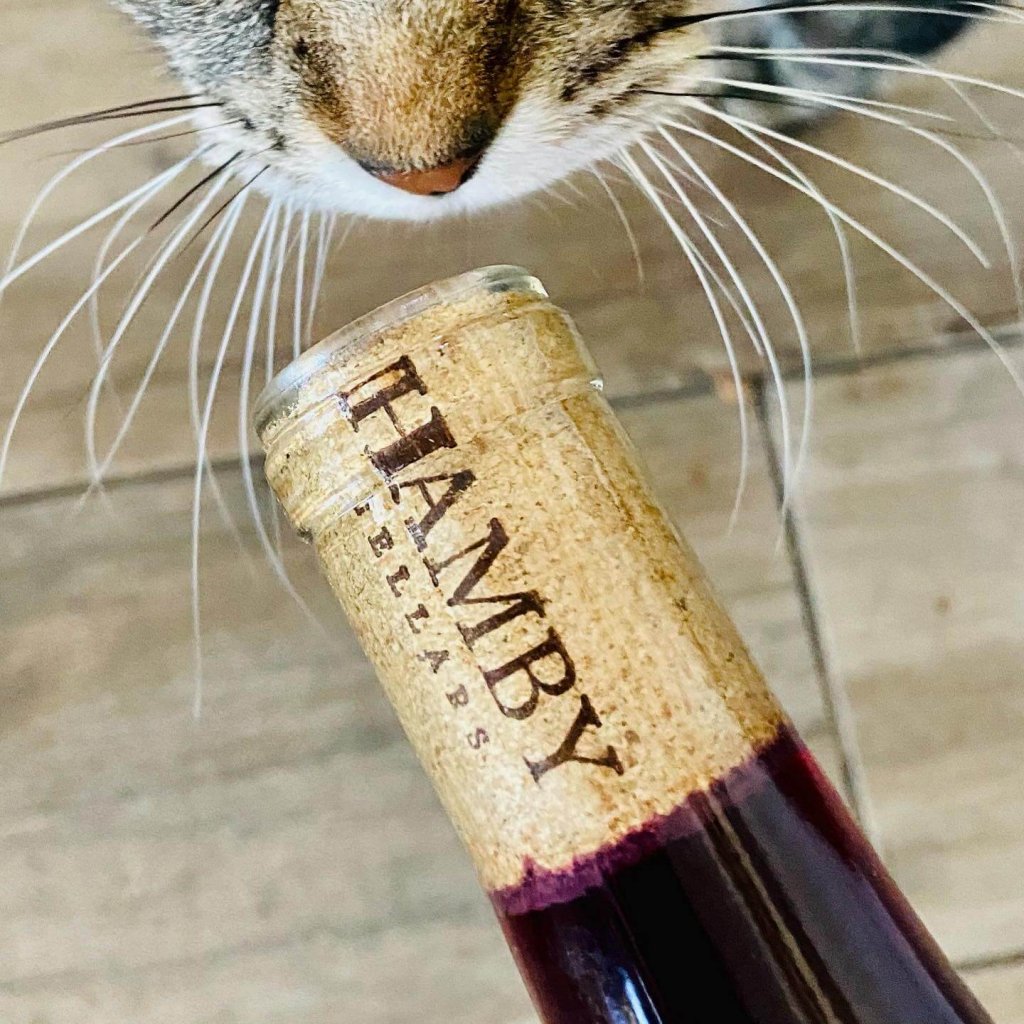 We all started out with White Zin
In college, Branden never drank wine, except for the occasional box of Franzia or Sutter Home White Zinfandel (didn't we all start out with White Zin?!). His parents weren't big drinkers, so wine was not something he knew much about growing up, nor was it on the dinner table. Personal curiosities, as well as that fateful internship carried him into winemaking, where he still holds a full time job, outside if his own label, Hamby Cellars.
"…the art, science, culture gathering behind it, it all just really gelled with me and I haven't looked back since." ~Branden Hamby from the Pink Society wine chat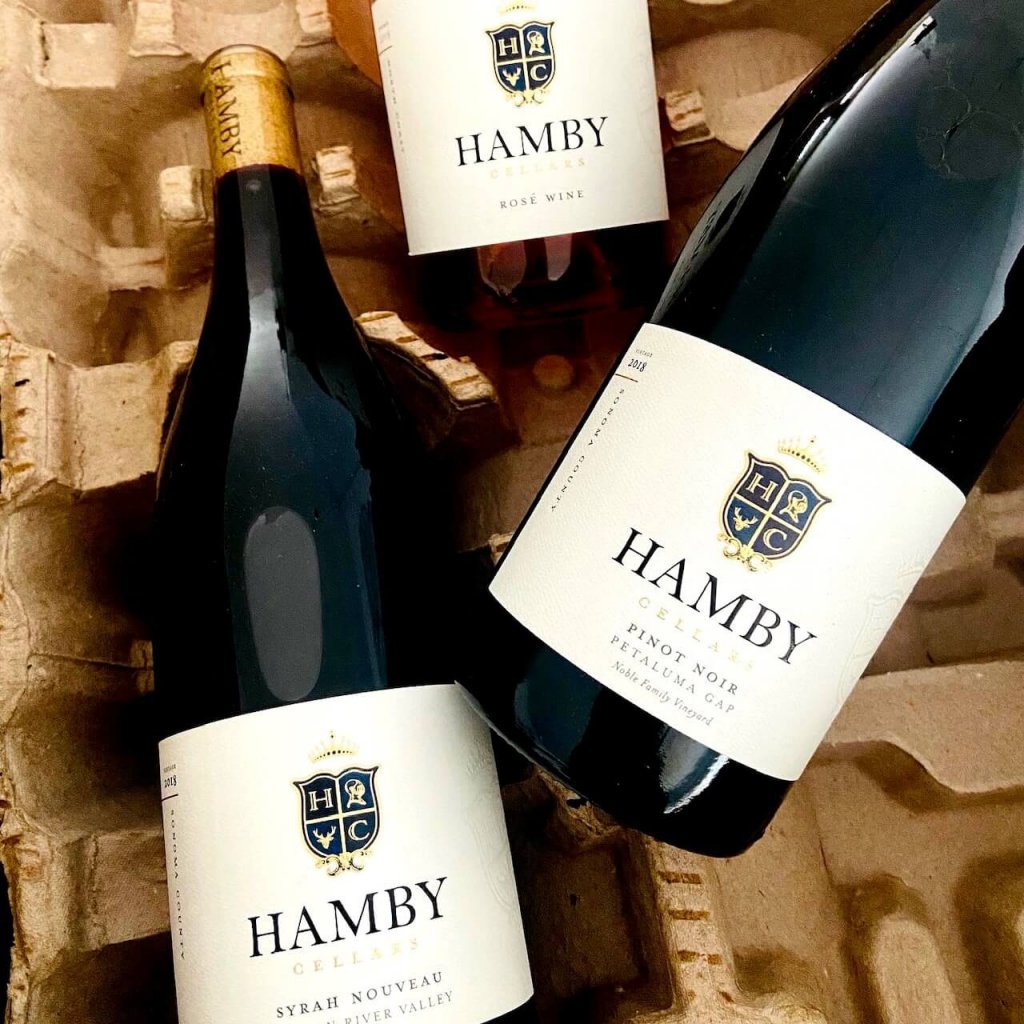 Low Intervention Winemaking and Sourcing Sustainable
Hamby Cellars was founded in 2018 in Sonoma County. Branden and Sydnie have now moved to Monterey, and continue to source their grapes from premier, sustainable vineyards in both Sonoma County and the Central Coast. Branden has worked for several small lot wineries as well as "some of the largest wine companies in the world."
These wines are meant to highlight their origins and elicit a sense of place. ~Hamby Cellars
Focused on low intervention winemaking, Branden uses all native yeast fermentation. All wines are aged in French oak with little to no new oak, allowing their handcrafted wines to exude a more natural, true sense of place. Branden is a millennial winemaker to keep your eye on. Of the three bottles I sampled, I loved them all.
Hamby Cellars 2018 Syrah Nouveau
I know what you're thinking, Syrah Nouveau!? And, I'm thinking, Yes! Yes, it's as interesting and fun as it sounds. Made in the artisanal French Beaujolais Nouveau style, it looks like organic cranberry juice concentrate in the glass—almost velvety. It's of course youthful, alive, and bright with some pleasant tartness, but I loved the bit of funky mushroom on the nose when I first opened it. This wine is meant to be guzzled young, so buy it, drink it now with friends, and be happy.
Syrah sourced from Russian River Valley, California
100% whole-cluster carbonic maceration for 3 weeks
Grapes underwent simultaneous malolatic fermentation
Serve slightly chilled and drink through 2022
$26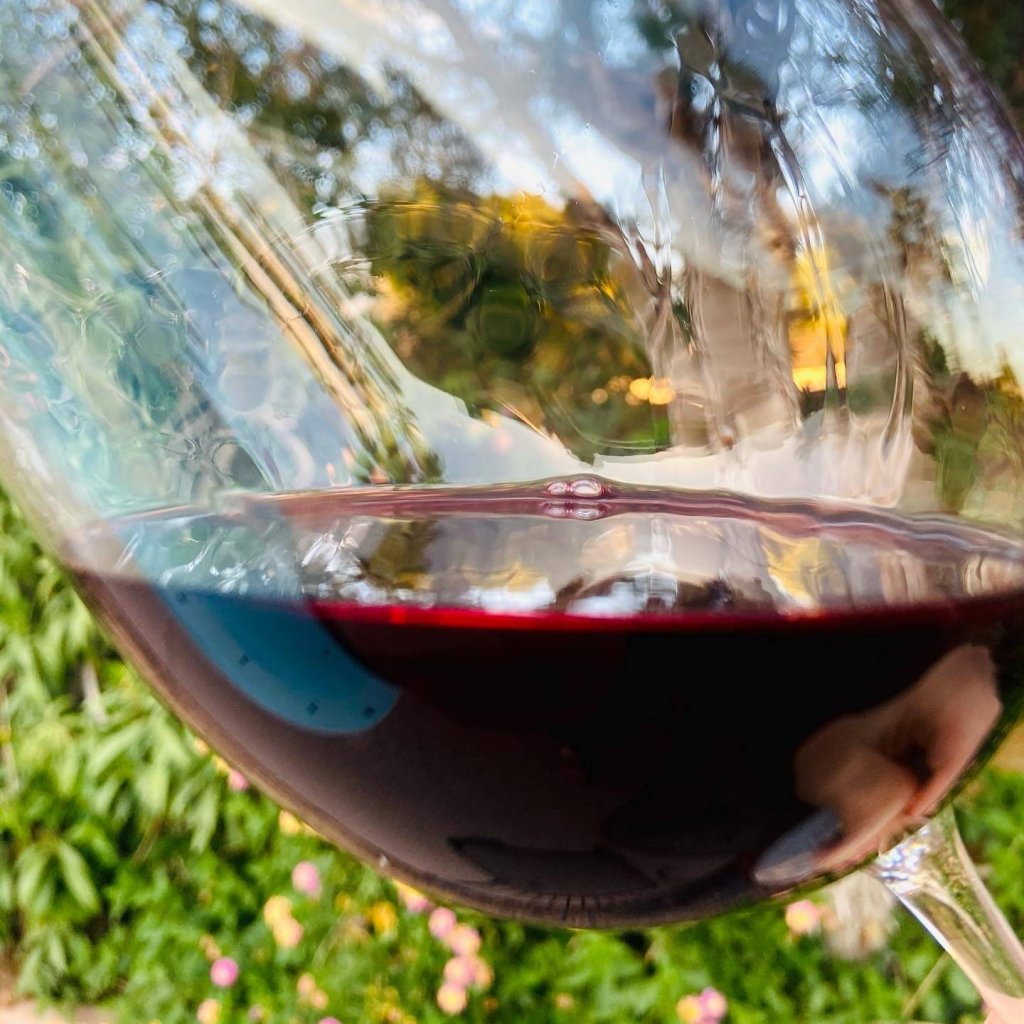 Hamby Cellars 2018 North Coast Rosé
Tangerine sunshine in a glass! Such a beautiful hue, this rosé is created with 2/3 Old Vine Zinfandel (90 year-old vines) from Mendocino County, 1/3 Syrah from Russian River Valley, and a splash of Pinot Noir for luck. Elegant, dry, full of bright citrus and floral notes, it's a unique blend to love. I could drink this all summer/year.
Rosé of Zinfandel, Syrah, and Pinot Noir
Direct press, aged in stainless steel for 6 months
Fruit sourced from Mendocino County and Russian River Valley
Pair with spicy Thai or goat cheese salad
$20
We wanted a blend that would pair well with BBQ, seafood, salad, and more. Zin for acid, Syrah for weight, and a kiss of Pinot Noir for luck! ~Branden Hamby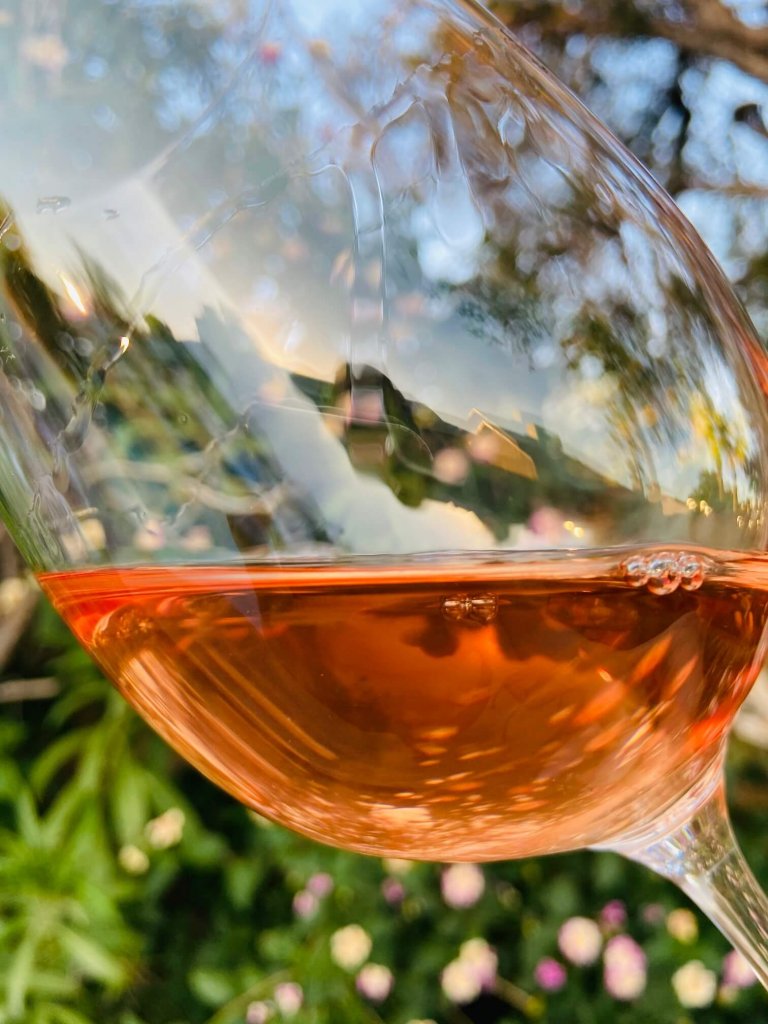 Hamby Cellars 2018 Pinot Noir
Sourced from "a great site just East of the 101" in Petaluma Gap, their Pinot is just really darn good. Strawberry, cherry, mushroom, earth, fantastic balance and finish, it's exactly what you want in a California Pinot. I sipped and savored this bottle, and didn't pair it with anything! However, Pinot being Pinot, it's a great wine that pairs so well with food. The Salt Pepper Skillet foodie blog has a great Orecchiette Pasta with Shiitake Mushrooms recipe I think would go wonderfully with this bottle. Note to self: Get more of this wine.
Petaluma Gap, an AVA since 2017, has unique wind and fog, thus creating an ideal environment for growing Pinot Noir, Chardonnay, and Syrah. Pinot is king here, with over 75% acreage going to this cool climate loving grape.
Pinot Noir sourced from Noble Family Vineyard
Aged 14 months, 25% new oak
10% whole cluster fermentation
$45
Wine is meant to be shared and enjoyed. Our goal with Hamby Cellars is to make wine that brings people together to cherish the small moments. ~Hamby Cellars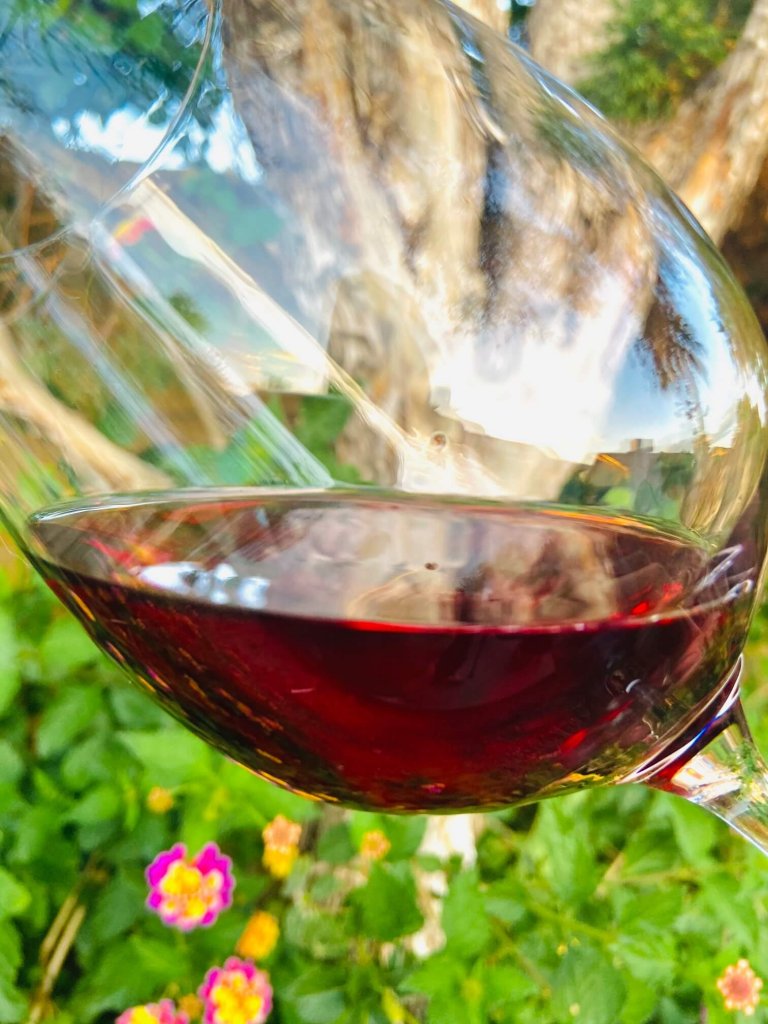 About the Label- From Bambi to a Stag
When asked about the inspiration behind the label, Branden replied, "The crest is a funny story actually." His original family crest for the Hamby family is three knights' heads. You cannot legally use a real family crest on wine labels, so he made sure to include a knight's head as well as the "H" and "C" for Hamby Cellars. The stag is an inside joke, as his name, Branden Hamby, was B. Hamby on his sports jerseys in school. Growing up, his buddies would call him Bambi. No longer being a baby deer, he's now a stag (with an incredible winery).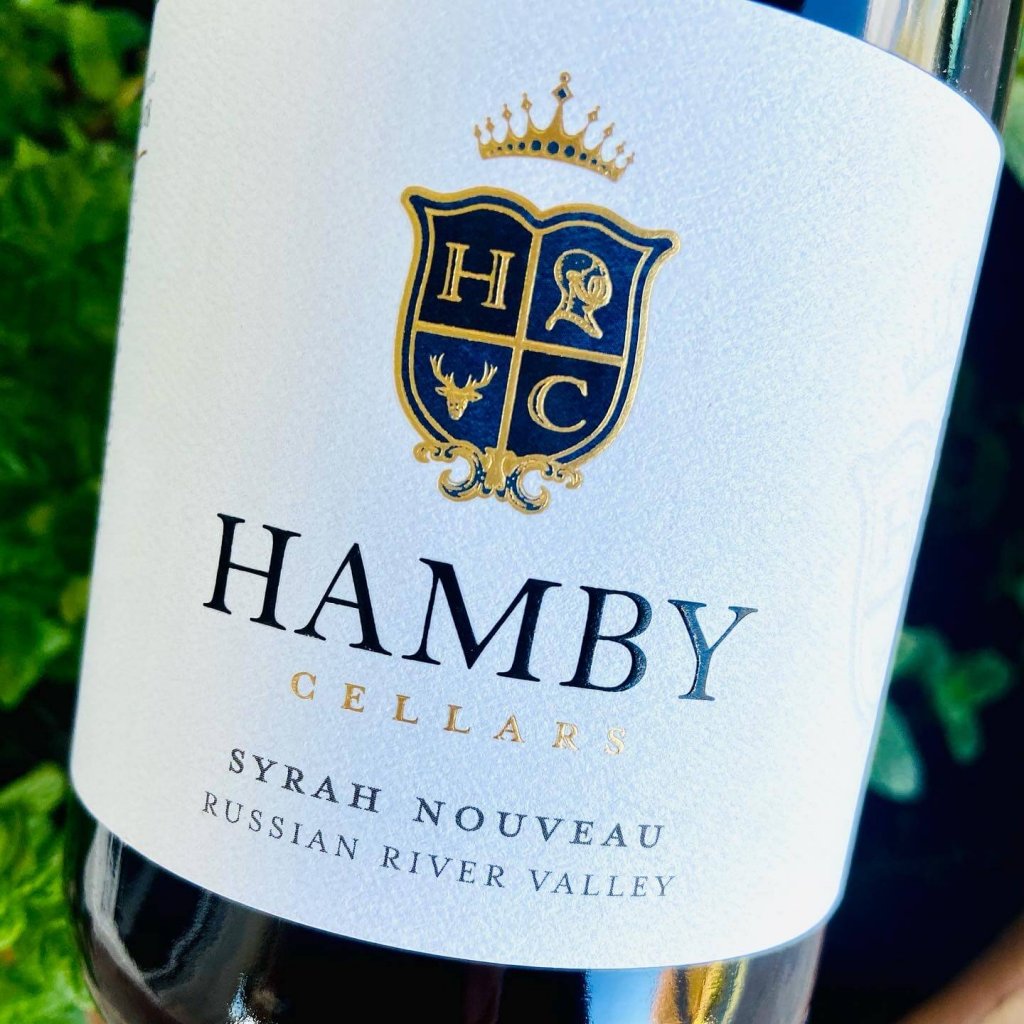 Winery Rescue Dog Bentley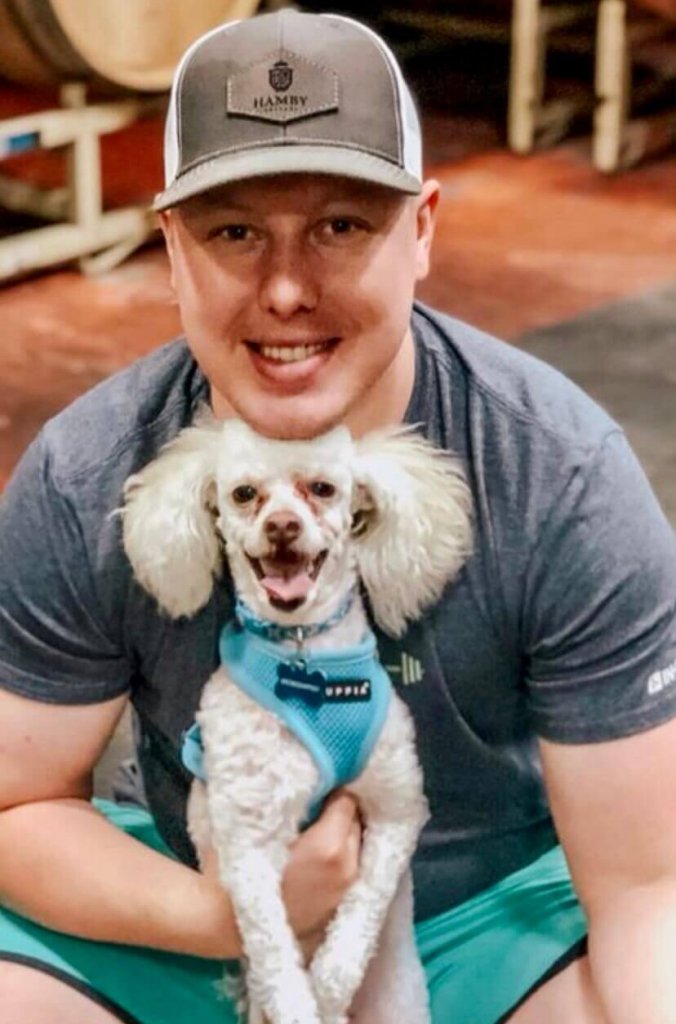 Winemaker and Founder Branden Hamby and his rescue poodle mix Bentley! Hamby Cellars does not currently have a tasting room, but you can find Branden's wines in local stores, restaurants, and direct to consumer via his website. Thanks to the Pink Society, who highlights smaller, lesser-known family owned wineries. A new winery to love and keep your eye(s) on! Plus, they have a cute rescue winery dog, so just another reason to support them.