I enjoy reading wine articles and blog posts as much as writing them.  I'm always learning something new, finding new wines to try, winemakers to support, and fascinated by personal wine stories.  I recently ordered a few bottles of Cabernet Franc from Dracaena Wines (I'll be writing about this '13 bottle as soon as I receive it!  I love their story about where their name came from and their beloved Draco).  They won the Silver Medal at the Monterey International Wine Competition this year.  I was curious about the other winners, and noticed V.Sattui  had also won in this category.  This triggered a memory of my early 20's, a dental office and Gamay Rouge.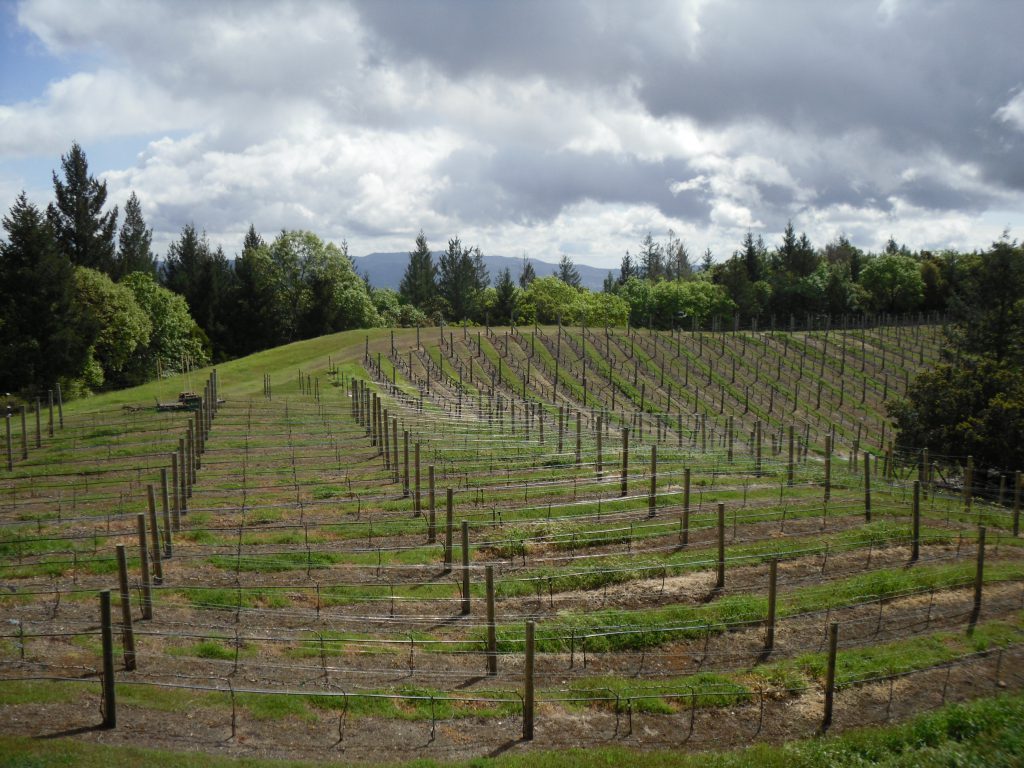 Although I've never visited V.Sattui Winery, it has a special place in my heart.  About 18 years ago, their Rosé, Gamay Rouge, was the first bottle of wine I fell absolutely in love with.  I was around age 23, and I can't remember where I first tried it or how I got my hands on a bottle, as it wasn't sold in grocery stores in Arizona.  I liked it so much, I became a cellar club member and ordered it by the case!  My old co-worker & friend, (Am-Head) still remembers these cases of wine showing up to the dental office.  I was new to wine (still am in many ways).  Up until that point, I had experienced the random sugar infested wine cooler and some cheap Chardonnay (unfortunately, I still avoid Chardonnay… when someone says they love a good, buttery Chardonnay, I get a little shiver of eebie-geebies because it reminds me of the horrible one's from years ago and butter).  Growing up, no one in my family, nor any of my friends were wine drinkers.  My parents enjoyed an ice cold, can of Coors Light once in while, on a hot summer evening, paired with partially burnt pork chops from a charcoal grill, but never had wine (to each their own, right!? I've never liked butter, beer, or pork, either;).  The look on Matt Bellassai's face (below) is the exact same face I make when I think of that bad, bad Chardonnay: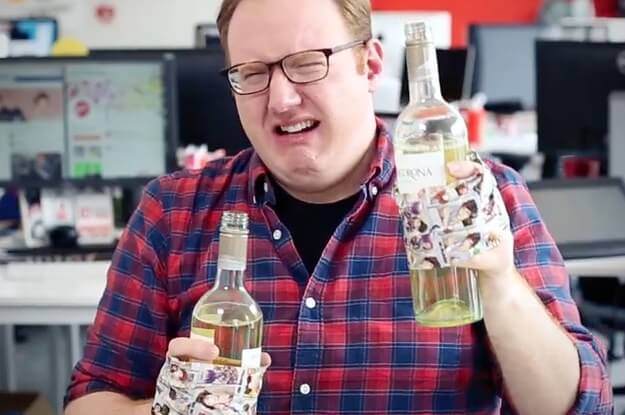 Now, I understand to be a true wine lover, one must appreciate and experience all varietals.  I do venture out of the reds from time to time, and with a clever food pairing (like a piece of creamy brie) a well crafted Chardonnay can be amazing (at least that's what a Chardonnay lover would say… but who really knows;).  While I tend to gravitate toward the dry, bold, full-bodied, leathery, soul-singing reds, this Gamay Rouge was my first memory of falling in love with wine (sigh).  It reminds me of simpler times, youth, sweet, chilled strawberry flavors and discovering how fascinating wine can be.
I'd love to hear any of your first wine stories (even if they are of your fond childhood memories of playing with all the cats around your grandfather's Chateau, while he sorted grapes meticulously, by hand,  and let you try that amazing Bordeaux; but, you hate to brag about him being a very famous winemaker, so you play it down a little, so I don't feel bad about my inferior early wine experiences;)  Actually, I could listen to those stories all day! Cheers, fellow wine lovers!