Montagu = Hauntingly Good Wine
Founder and winemaker Weston Eidson has quite the family history. He began Montagu Wines in 2012 as a tribute his great-grandfather John, the second Lord Montagu of Beaulieu. Beaulieu ("Bew-lee") is a village in Hampshire, England, and home to The Palace House (Noble House of Montagu)—which has been in the Montagu family since 1538 (also known to be haunted)!
Silver Ghost
The only thing haunting about Montagu is the wine. Once you taste it, I highly recommend creating a shrine from the empty bottle(s), lighting some candles, and begin chanting "I will not empty my bank account ordering all of their wine, I will not empty my bank account ordering all of their wine." Otherwise, you may be possessed into doing so, and honestly, would that even be a bad thing?
I was fortunate enough to have sampled Montagu's Cabernet Sauvignon, Chardonnay, and Pinot Noir, along with the Silver Ghost Cabernet.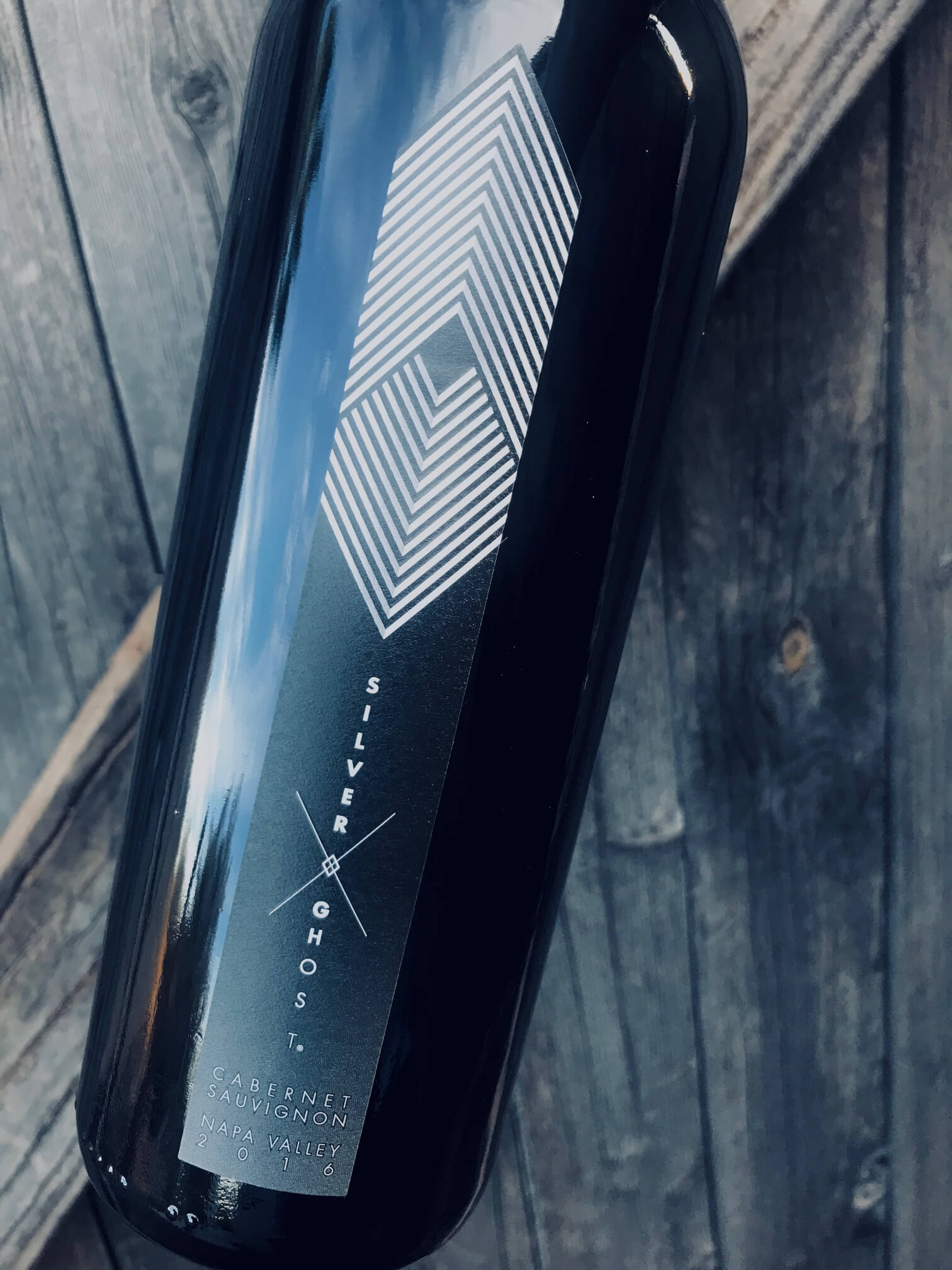 Silver Ghost 2016 Cabernet Sauvignon ($35) gets its name from John Montagu's favorite car—the 1909 Rolls-Royce Silver Ghost. It's a beautiful, big Napa Cab, full-bodied with blackberry, blueberry, herbs, and spice. It's opaque, almost purplish in the glass, but hold it up to light and you'll notice a haunting layer of bright cherry. I loved this bottle and was (pleasantly) surprised it wasn't at a higher price range.
"I love it when people say they don't want to tell me how much they think it should be because they are afraid I might raise my prices! I tell them that part of the joy of making this wine is being able to do just that and be able to share Napa Cab on any night of the week. Not just a special occasion." ~Weston
Silver Ghost has won many awards, including a Gold Medal from the San Francisco International Wine Competition. The history and stories behind this fantastic label are just as fascinating as the wine.
The Whisper
Being somewhat of a "big deal" Weston's great-grandfather was not only a British Lord and Member of Parliament, he was also friends with Charles Rolls and Henry Royce. He commissioned a friend, sculptor Charles Sykes, to create a personal mascot hood ornament for his 1909 Rolls-Royce Silver Ghost.
Eleanor Velasco Thornton was chosen to be his model (she was also his personal assistant), and the original cast was inspired by her in the form of a flowing robe, with one finger pressed against her lips as if to keep a secret. That original hood ornament was called The Whisper (now the iconic Spirit of Ecstasy) symbolizing their love affair.
Montagu Wines
Montagu 2017 Chardonnay ($55) Clear golden yellow in the glass with powerful floral aromas of delicate orange blossom, and honeysuckle. An oily, full body with subtle notes of peach and lemon with a brightness from acidity that keeps enticing another sip. Made from the Ritchie Vineyard (first planted in 1972) in Russian River Valley, it's barrel fermented, and aged 12 months in French oak. Fermented in 100% new French barrels, this classic oaked Chardonnay is not heavy and buttery—but, beautifully complex and oh so good.
"Kent Ritchie's eponymous vineyard in the Russian River Valley boasts legendary status, widely-regarded to be among the very best Chardonnay vineyards in California. For more than forty years, Kent Ritchie has farmed his unique site with a passion and personal attention. With its beautiful old vines nestled on a rolling northwest-facing hillside in the heart of the Russian River Valley, the Ritchie vineyard commands respect. The wines often exhibit a rare complexity and intensity that has spawned a legion of loyal Ritchie followers." ~De Loach Vineyards
Montagu 2016 "The Baron" Cabernet Sauvignon ($95) The flagship Cab has a decadent full body, with a mix of dark berries holding hands with dried plums and a bit of dark chocolate. Silky, but firm tannins provide the perfect amount of texture. Stunning, complex bottle. A bit of a splurge, but with only 175 cases produced, now's the time to order at least one. Save it for a special occasion. Kidding! Open it as soon as it arrives, that's your special occasion! Just make sure to serve and store at the proper "room temperature" (~62-65 °F).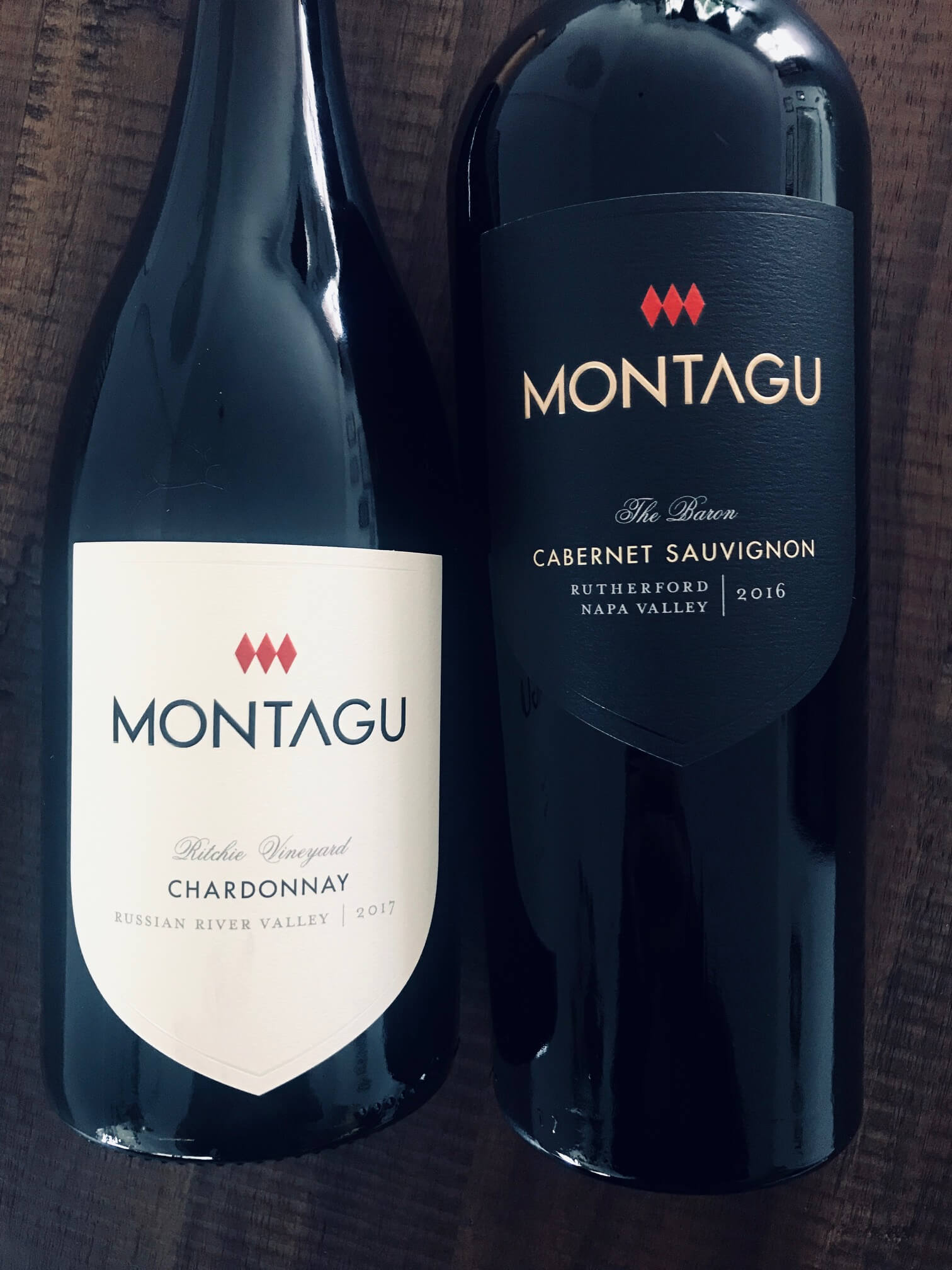 "Montagu Wines is a tribute to my great-grandfather John, the second Lord Montagu of Beaulieu and a British automotive pioneer responsible for much early automotive legislation. He was also the first person to drive an automobile to Parliament, gave the future Edward VII his first car ride, and whose assistant served as the model for the iconic Rolls-Royce hood ornament known as the Spirit of Ecstasy." ~Weston 
Montagu 2017 Pinot Noir ($60) Comes at you bright, right out of the bottle. Let it breathe, swirl, and decant if possible. Red fruit forward, strawberry, raspberry, and a bit of cherry. Add a small side of mushroom, and it all comes together harmoniously with ever-present acidity and lingering finish. Medium-full bodied, somewhat cloudy in the glass, it's a beautiful Pinot full of balance and history.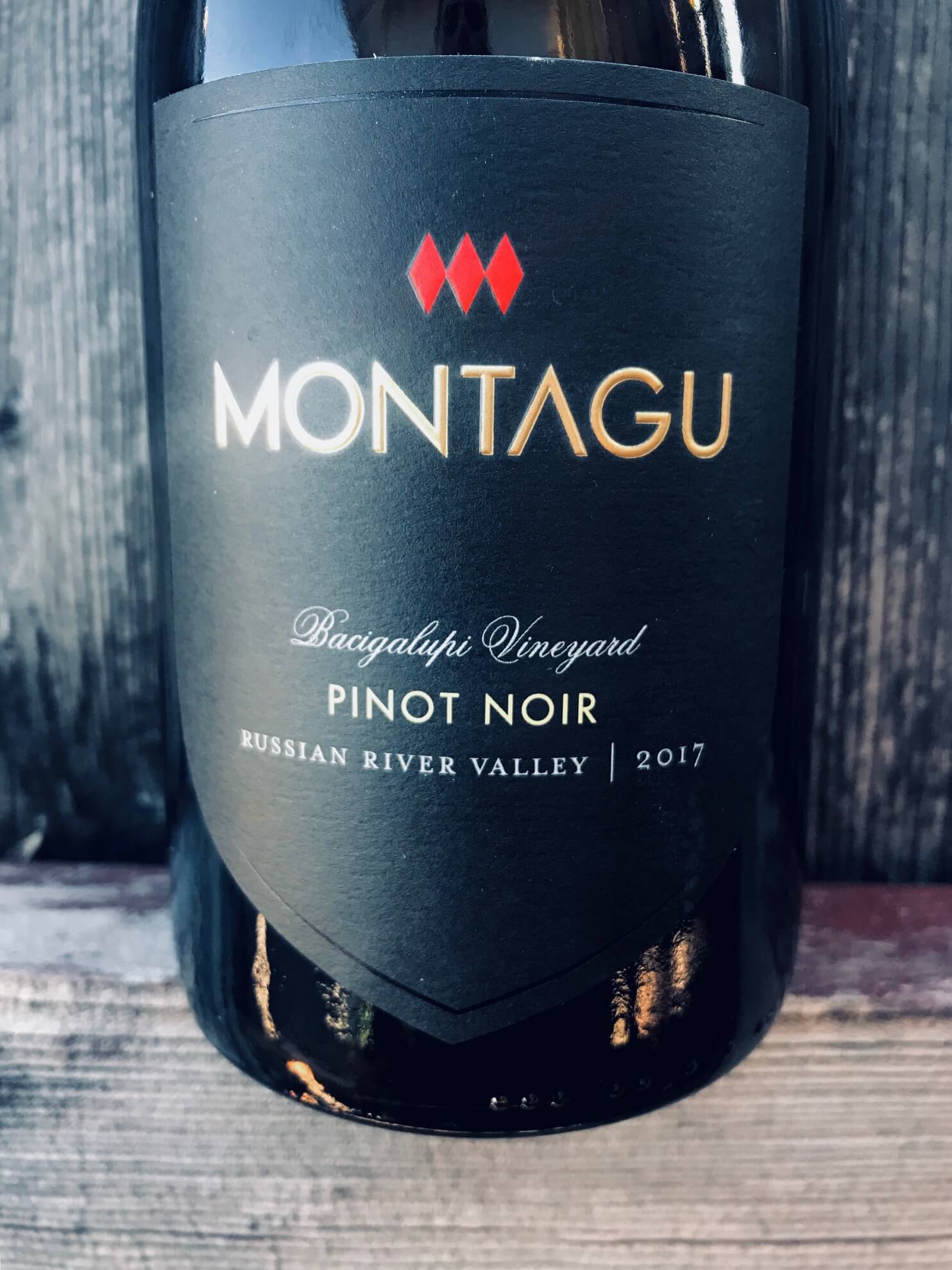 Only 140 cases were produced. Fruit was sourced from the historic Bacigalupi Vineyard, originally purchased by Charles and Helen Bacigalupi in 1956. They planted Pinot Noir in 1964 using stock from France. The family name became famous when the 1973 Napa Chardonnay (made with 40% of their grapes) from Château Montelena beat French wines in what became known as the Judgment of Paris. The movie Bottle Shock is based on this famous 1976 wine competition.
Thanks to Weston of Montagu Wines and Robert of The Larsen Projekt for the opportunity to try these beautiful wines. This is why I love writing about wine! Stories are contained in every bottle… history, geography, noble homes, whispers of love affairs, priceless vineyards, ghosts, even iconic cars! If you can, do yourself a favor and order these wines. Just remember the seance…
"I will empty my bank account ordering all of their wine… I will empty my bank account ordering all of their wine;)…"