Oh Petite Petit, you wonderful blend, you…
This big red is 85% Petite Sirah and 15% Petit Verdot from Michael David Winery (out of Lodi, CA- also makers of 7 Deadly Zins).  Don't let the cartoon label fool you, it's actually quite delicious.  With a solid full body and texture, every taste bud will be happily saturated.  The opaque, inky, deep purple color will stain your teeth just by looking at it.  May need to break out the 'ol whitening trays soon (see my post about red wine lips!).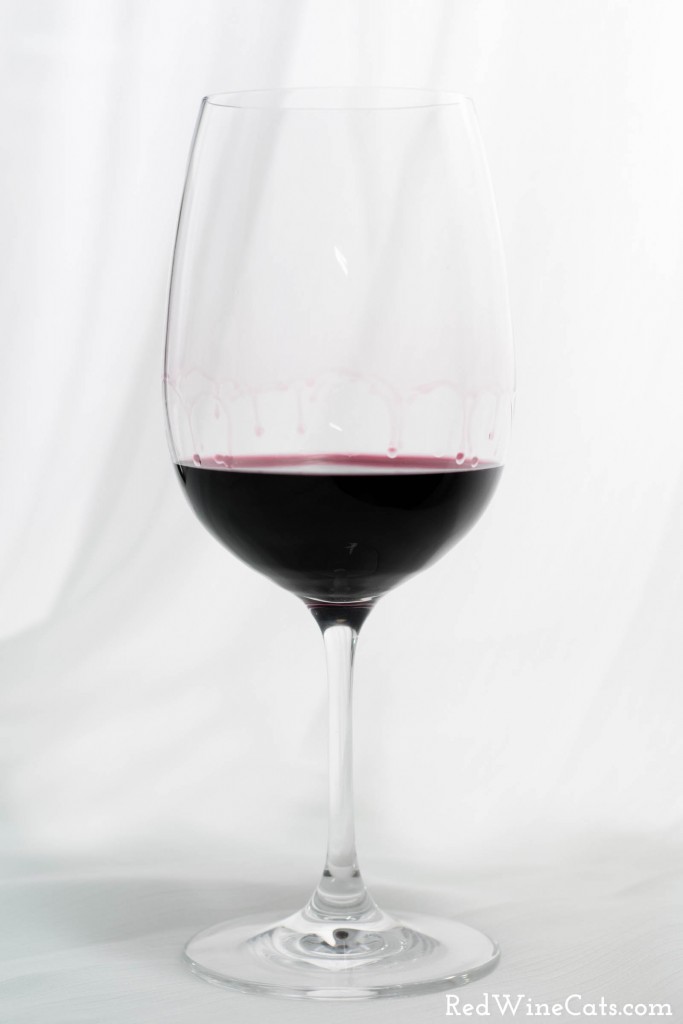 We've been fortunate enough, and liked it enough, to have enjoyed several bottles over the hours years.  The consistency is dense, almost chewy, and the pleasant aroma of dark fruit might make you want to guzzle (but… don't).  It's true, it goes down that easy!  A lot of bold reds can be astringent or have an acidic kick of alcohol at the back of the throat, tannins making your mouth pucker and dry.  But not this one, it's smoooooth.  There are so many wonderful wines out of Lodi!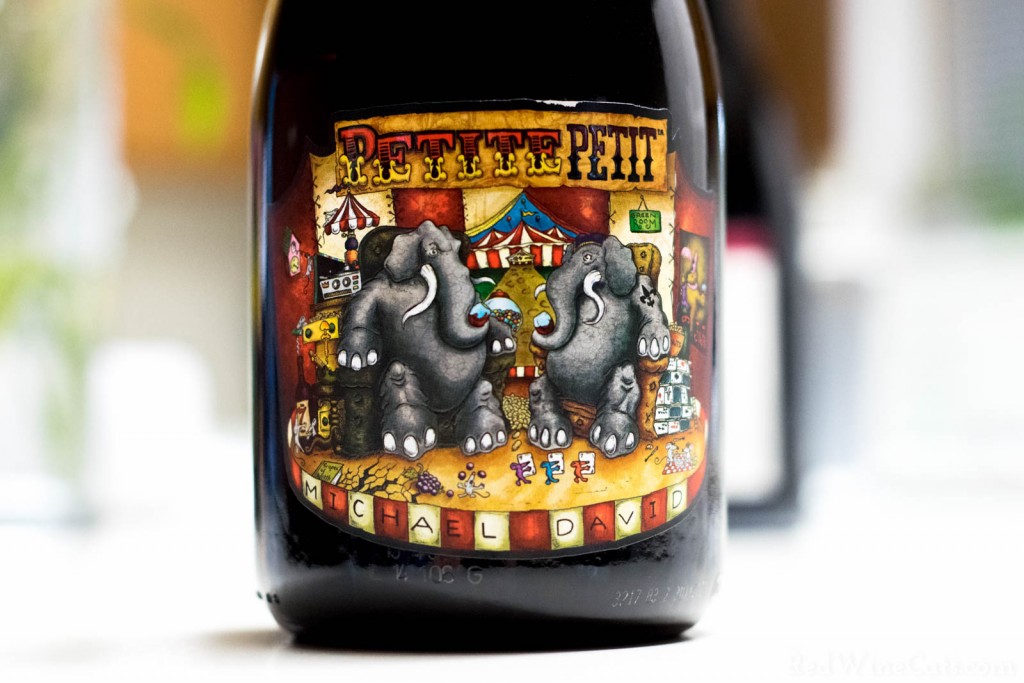 The label is fun and smart, making it very recognizable with cartoon elephants (as an animal lover, if I had one measly complaint, it's that I wish it didn't have a circus theme… sigh.)  But, the wine is lovely and worth every penny of it's $18 retail price.  This is one I'd like to buy in bulk!  Another full-bodied bottle that comes to mind with a similar feel is Molly Dooker's "The Boxer" Shiraz.  If you like these types of jammy wines, they both are lovely in the $18-$27 range.  Now I'm on a mission to find a comparable bottle for under $15!  I will find you, my pretty…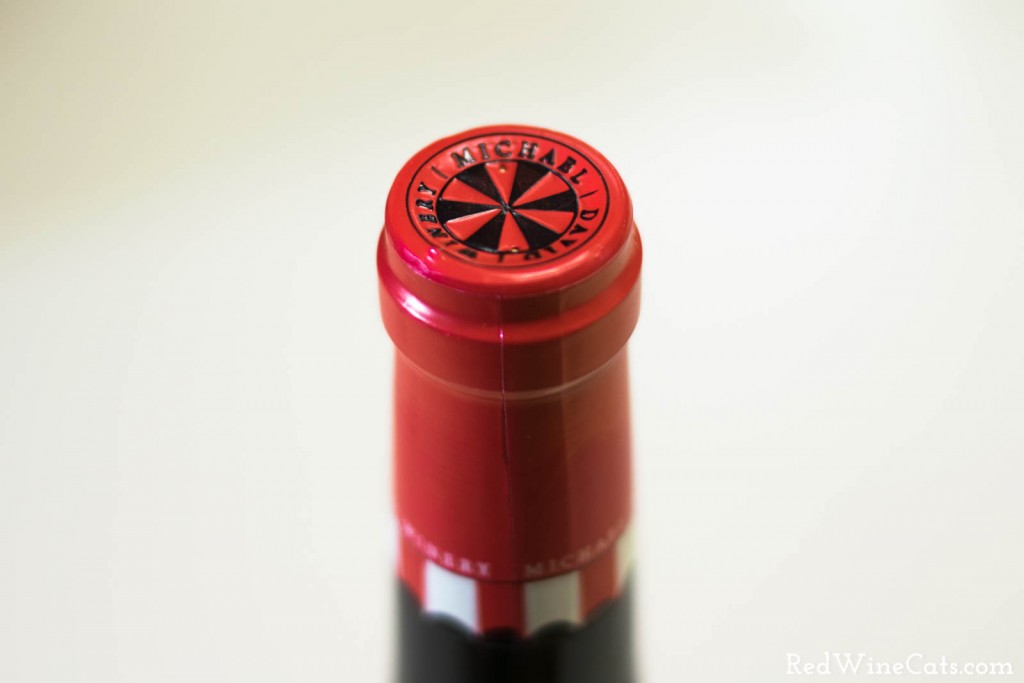 Interesting enough, this bottle was the first one featured (from the California section) in a wine book I purchased, called Reverse Wine Snob (although his was a 2010, which I've had and liked just as much as our recent 2012!). The author, Jon Thorsen, has a popular wine website and has a common sense, everyday approach to wine with a $20 or less mantra for buying wine.  You can check his site out here:
http://www.reversewinesnob.com/
*Fun fact:  The wood and metal corkscrew/topper shown on the featured image were made by Rod, a good family friend, in his workshop! No classes or training, just self taught… How cool is that?!
Cheers!