If you're a fan of Sideways, you can't help but love Vertical.
I read Vertical this week, the sequel to Sideways, written by Miles Rex Pickett. It's a must read if you loved Sideways, love books, and love wine Pinot Noir. The book, 382 pages short, read quickly. Paul Giamatti & Thomas Haden Church's characters and voices played like a movie as I turned the pages.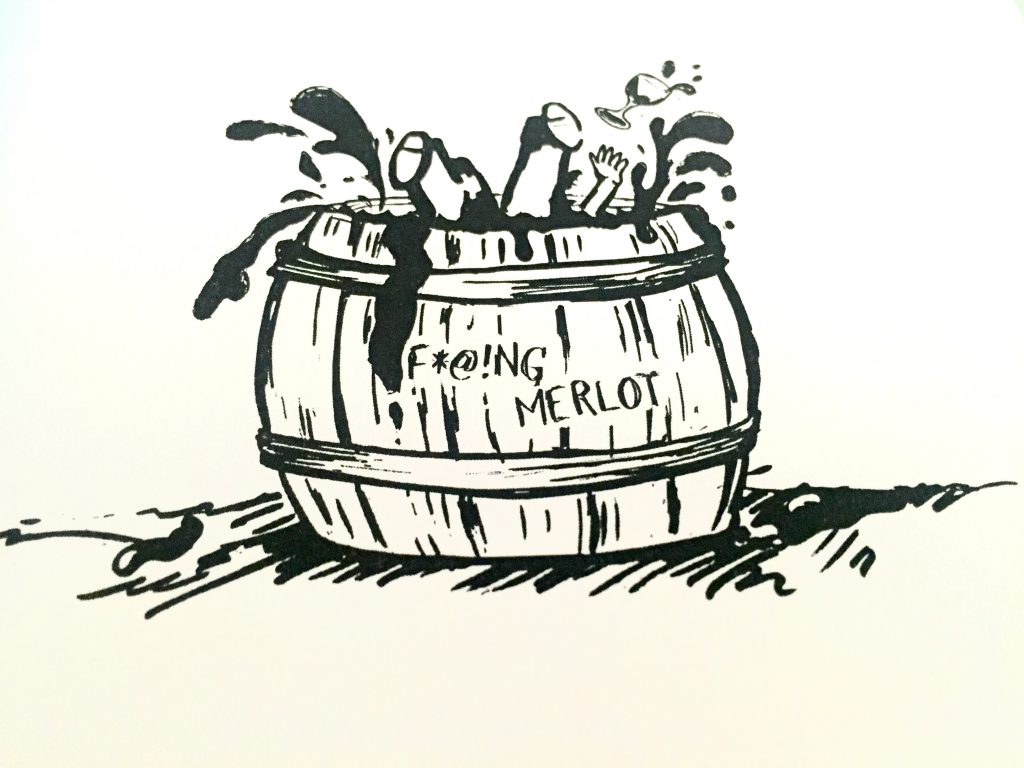 In Sideways, Miles & Jack road trip through the Santa Ynez Valley wine country in California, where all sorts of dysfunctional but highly entertaining scenes take place. Most notably, where he flips out and yells at Jack, "I'm not drinking any f*ing Merlot!"
True story: After the film's U.S. release in October 2004, Merlot sales dropped 2% & Pinot Noir sales increased by 16%.
In Vertical, the two hit the Oregon wine trail. The Willamette Valley is famous for Miles's favorite, Pinot Noir. In a rented, handicap equipped van, with his ageing and wheelchair bound mother, her beloved dog, and pot-smoking nurse, Miles & Jack take off on a dysfunctional road trip. The trip serves as a means to transport his mother, to fulfill his wine event obligations along the way, all while avoiding flying (due to his aerophobia).
Miles refers to the proposed, planned trip as a "harebrained, cockamamie Oregon/Wisconsin wine/invalid journey."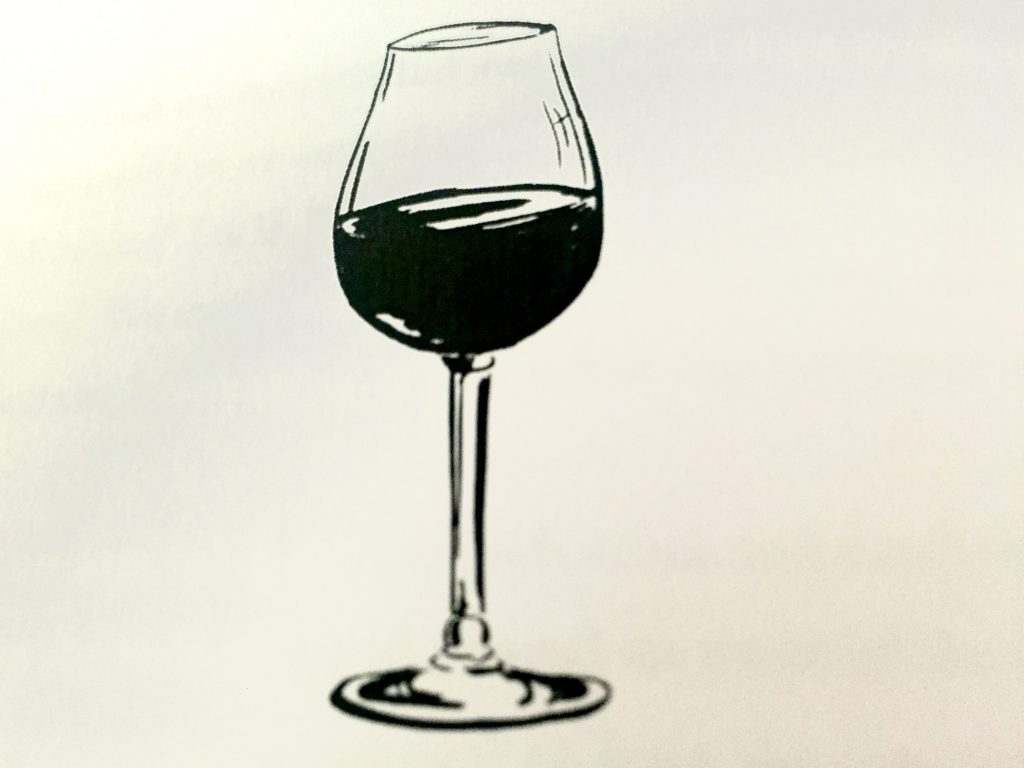 Miles, who is doing well these days since his popular book "Shameless" was published, recruits (and pays) his buddy Jack to go with him. Jack, who is now divorced, and fallen on hard times, agrees to help him with the journey/driving from his mother's depressing assisted living facility in southern California to the final destination in Wisconsin, where he's taking her home, to live with her sister.
From Carlsbad, up through northern California, into Oregon's famous, scenic wine country and across to Wisconsin, the trip goes exactly as planned and void of conflict. Just kidding, that wouldn't make for fun fiction, would it? While making necessary stops to scheduled, paid wine events, drinking excessive amounts of wine leads to some hiccups along the way — including a questionable tooth extraction and a cringe-worthy priapism.
Sometimes it was laugh-out-loud funny, other times you could actually feel his anxiety.
The last chapters really envelop his complex relationship with his mother, Phyllis, which was filled with dark humor, impatience, patience, humble understanding, and ultimately, extreme compassion. Yes, I did tear up… which makes this a great book, I didn't want to put it down.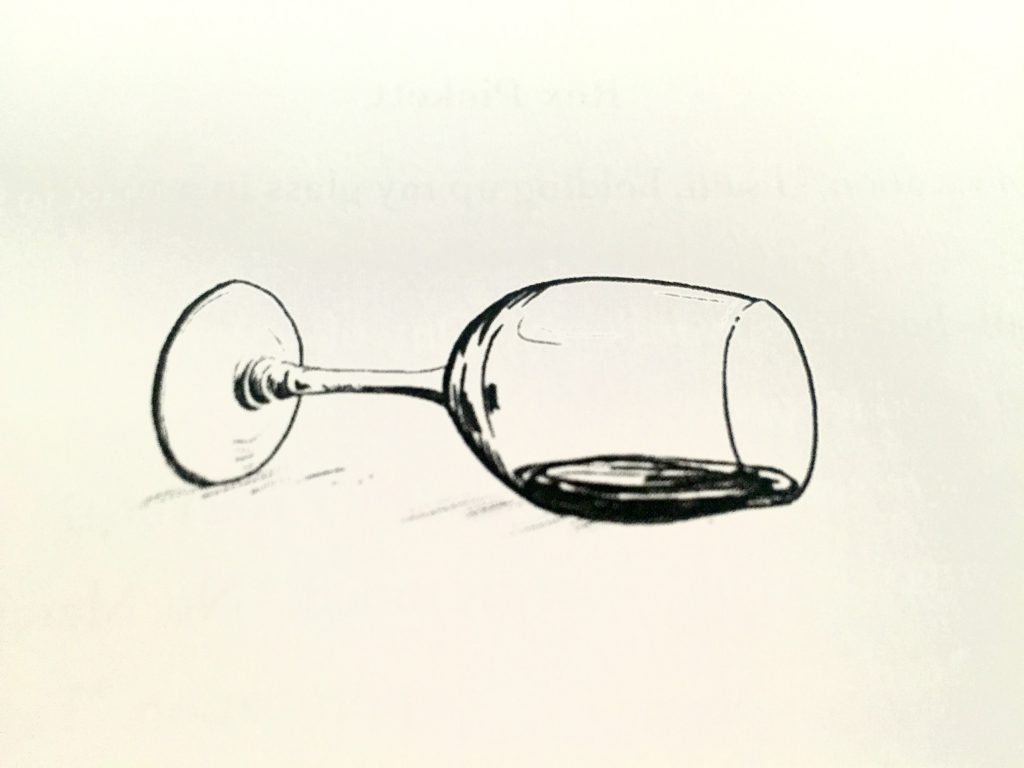 In conclusion, this was a highly entertaining, quick read.
At the end of the book, there's a Vertical Vocabulary, added by Editor, Judy Bozarth. Author Rex Pickett has riddled this book with a wealth of vocabulary words for us to research definitions! There's also an Itinerary of Wines & Locations of actual wineries/restaurants/hotels, detailing Miles & Jack's Vertical Road Trip. I'm sure many wine lovers will map it out and follow the journey, creating their own memories… hopefully, with less drama.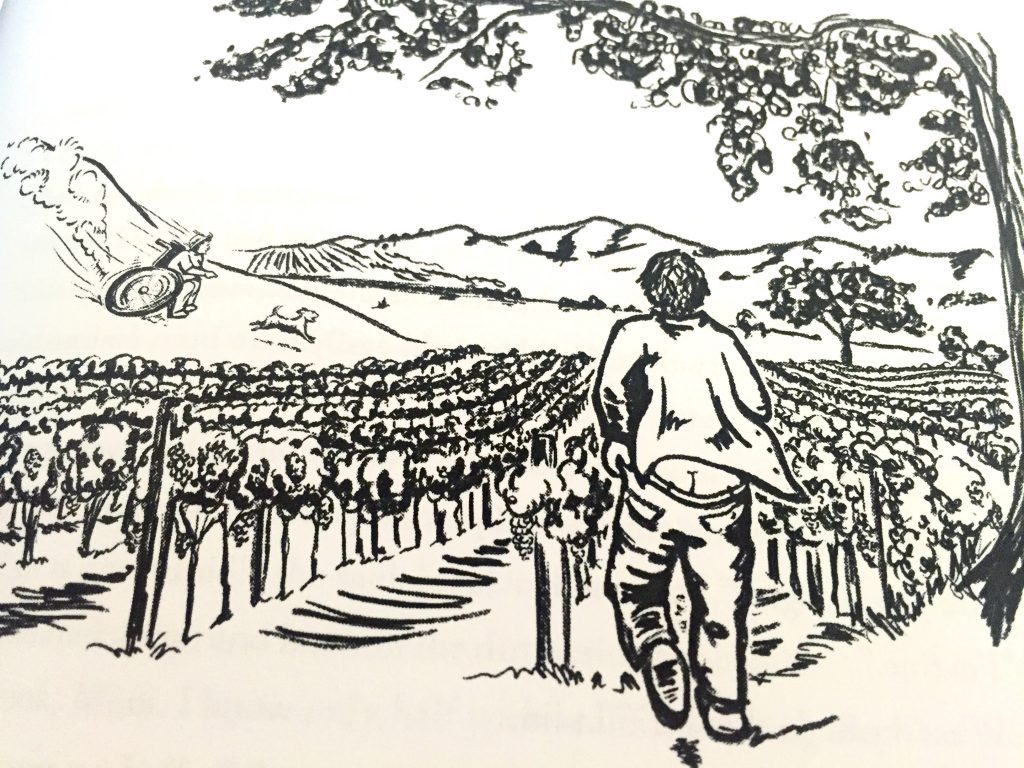 Some fun facts about Willamette Valley, Oregon:
*It's about 50 miles (1 hour drive) from Portland and about 50 miles from the Pacific Ocean.
*There are 19,295 vineyard acres planted, 694 Vineyards and 507 Wineries.
*The first Pinot Noir was planted by David Lett, of Eyrie Vineyards in 1965.
*Pinot Noir is the top grown grape: 14,027 acres (2nd is Pinot Gris at 2,536 acres).
I love wine and books. If there's a wine book or even a non-wine related book you love, I'd love to hear any recommendations! 🙂 Cheers!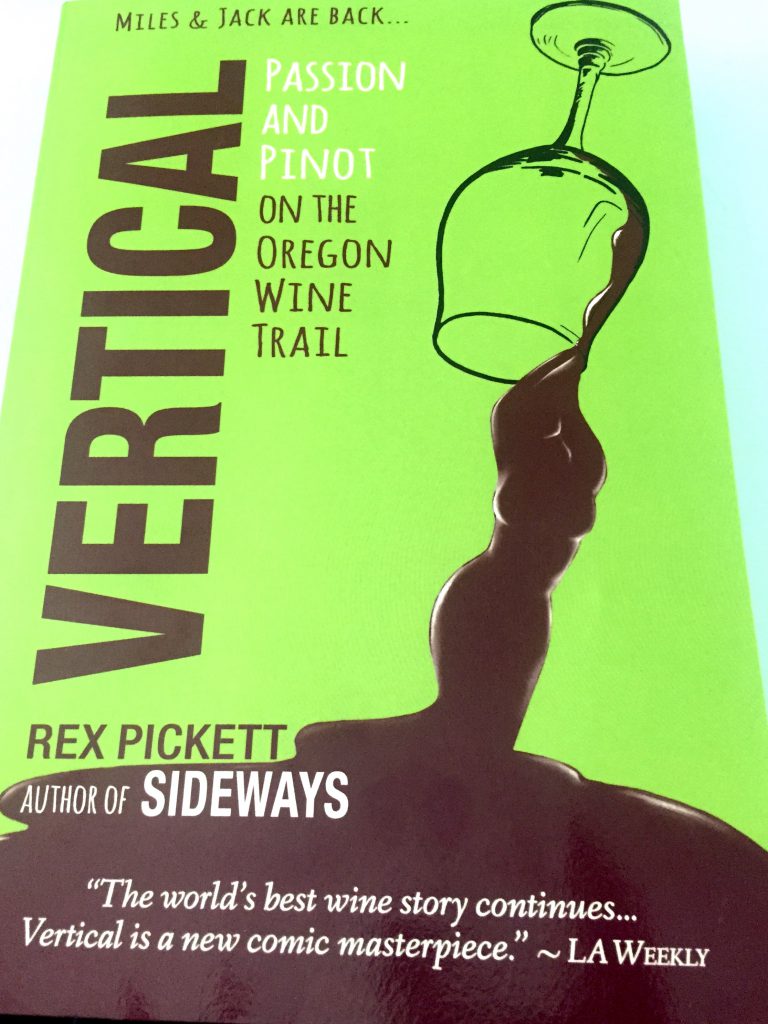 The pictures used in this post were taken with my iPhone camera directly from the book. Illustrations are by Michele Phillips.