The Vineyards Bed & Breakfast is truly a green, peaceful oasis off the Verde Valley Wine Trail
Page Springs is a hidden oasis in the desert. Just off the I-17, about an hour and a half north of Phoenix, you'll take the Montezuma's Well exit and drive a handful of miles toward Cornville. And, it won't look anything like wine country, nor is it a particularly beautiful part of the desert. But, once you drive down a bit further, you'll begin to notice a dreamy stretch of green.
"The Vineyards Bed and Breakfast is blessed to be along that five-mile segment of historic road. Our property truly is a lush, green oasis in the midst of Arizona desert because of the Page Springs ditch that runs through our property. We also have Oak Creek running directly behind our property." ~ The Vineyards Bed & Breakfast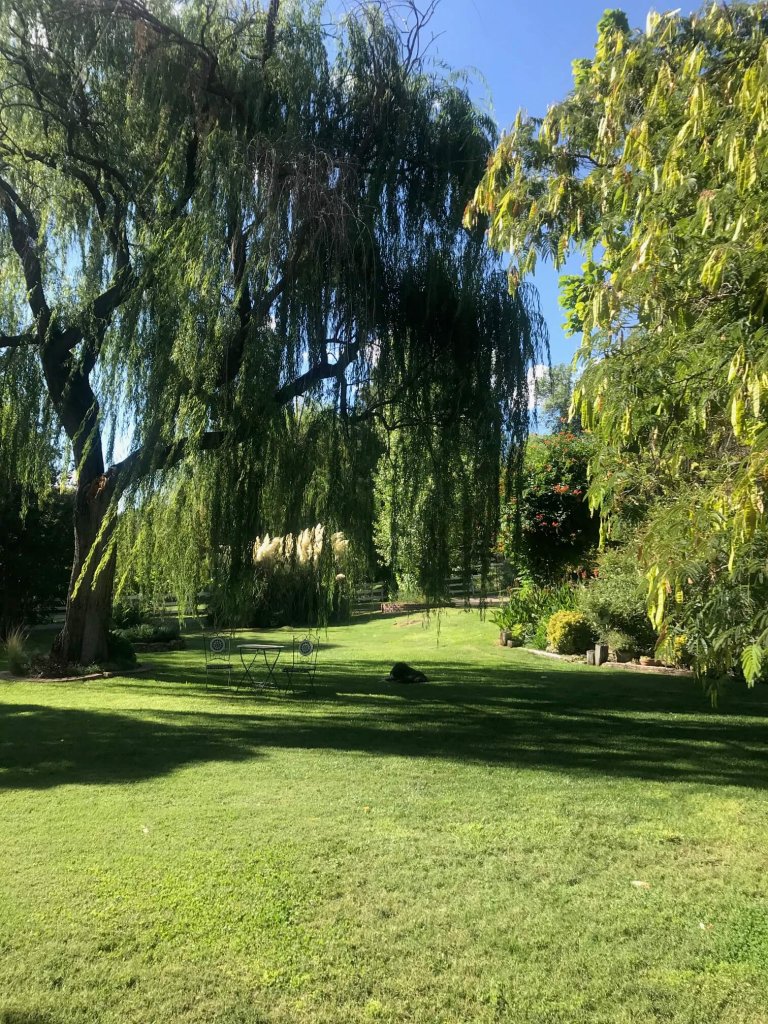 True Oasis
As we entered The Vineyards Bed & Breakfast property, on 1350 N. Page Springs Road, it was like driving into another world (or state). A true oasis (I keep using the word oasis, but I can't emphasize it enough!) of green grass, gorgeous old established trees… Willows, Catalpas, and plants galore. We were immediately happy and relaxed the moment we drove in. There are three rooms available, The Chardonnay and Cabernet Suites in the main house, and the Tiki Tree House just steps away, overlooking a pool and Tiki Bar area.
"Away is a place where it's not about the money you spend, it's about the moments you share"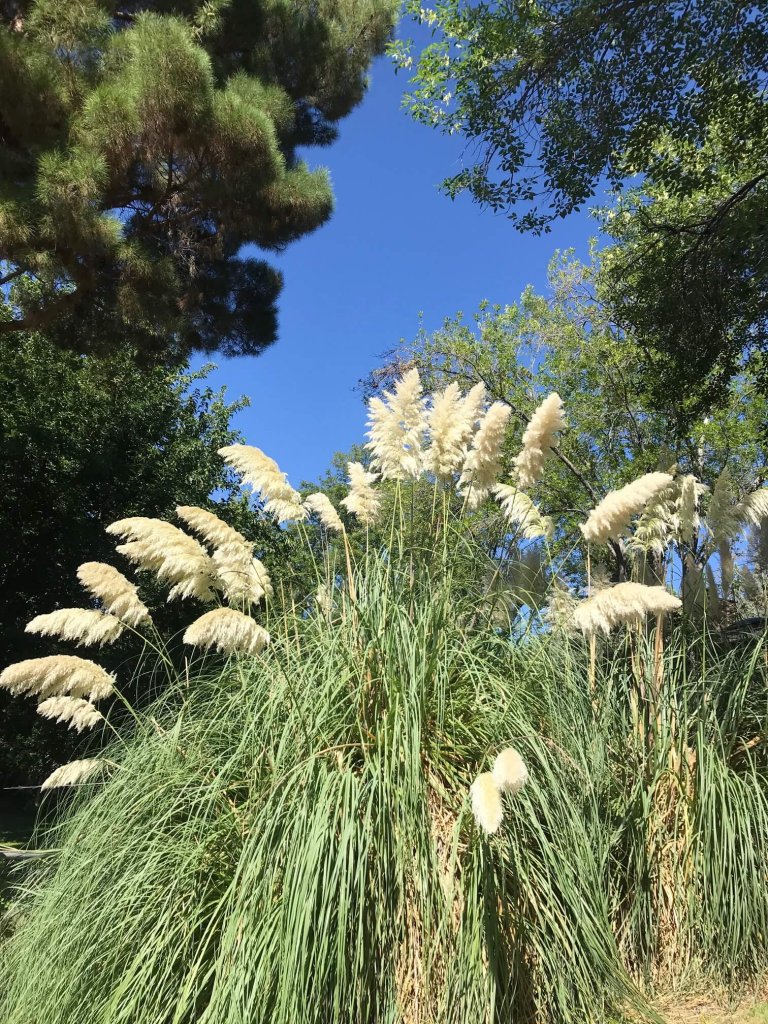 A Scenic View from All Around
On one side of the property, as you look out the kitchen patio door, you'll see vines belonging to Merkin Vineyards. Tambrala, the owner, was friendly and welcoming. We were also greeted by Zinfandel, a sweet dog, as soon as we opened the car door (which I loved). However, if larger dogs scare you, just know the two dogs on the property (as well as a gorgeous black cat!) are living their best lives and are gentle and well-behaved.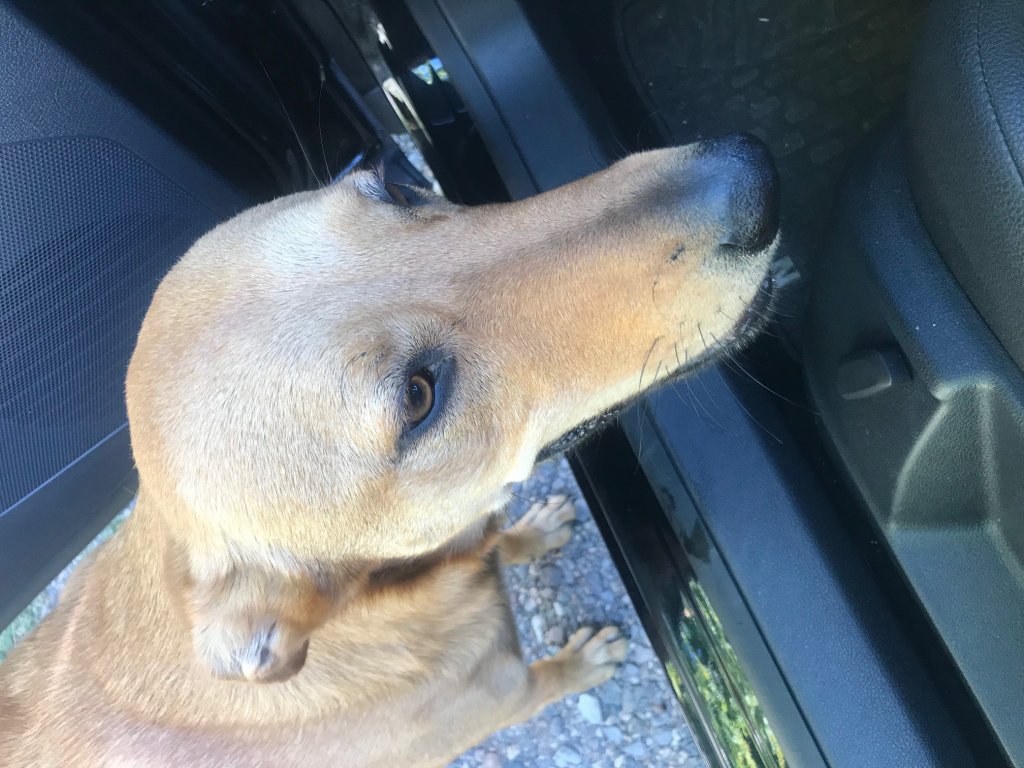 Serenity
We felt immediately right at home with a sense of serenity. Once we placed our bags into the spacious Chardonnay Suite (the Cabernet Suite is right across the hall) we headed out to the closest tasting room, Page Springs Winery, less than one mile up the road.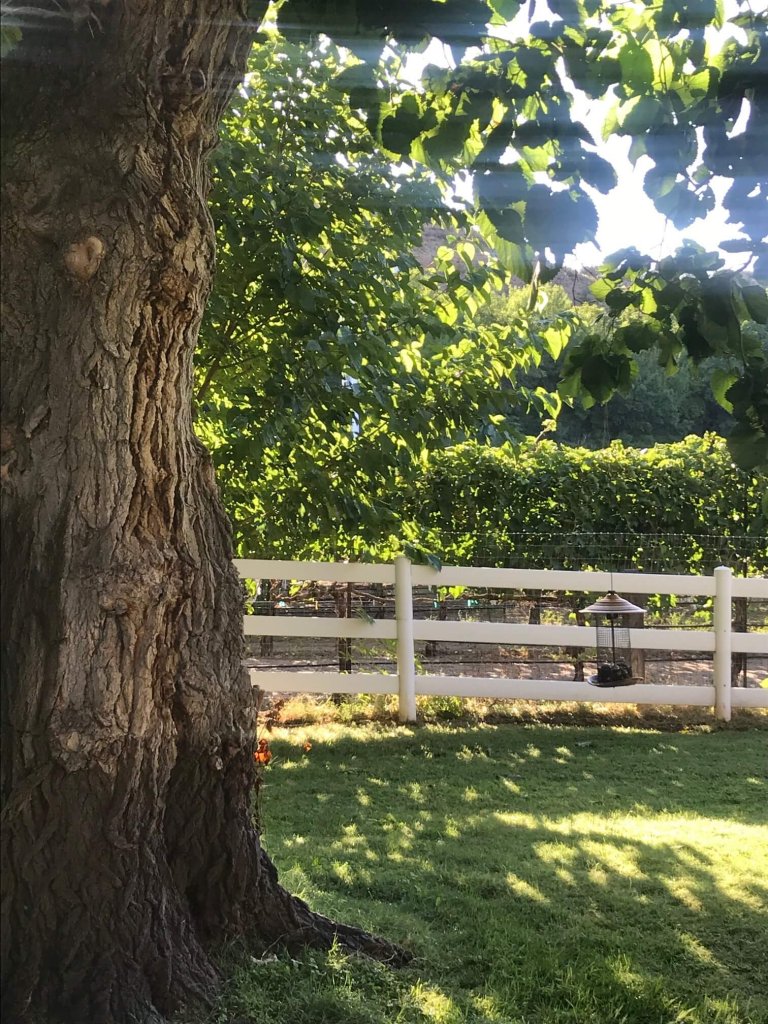 Arizona Wine Tasting with a View
Page Springs has live music, local art, a nice patio overlooking more green trees and vines, and great food. It was a little too warm for us to walk, but it's only about one mile up the road from the BnB. Their menu is local and seasonal, and wine flights are $11-$20. We took a Margherita pizza and bottle of wine to go, because we just wanted to chat at the BnB's comfortable living room — while also preventing tasting too much wine and driving!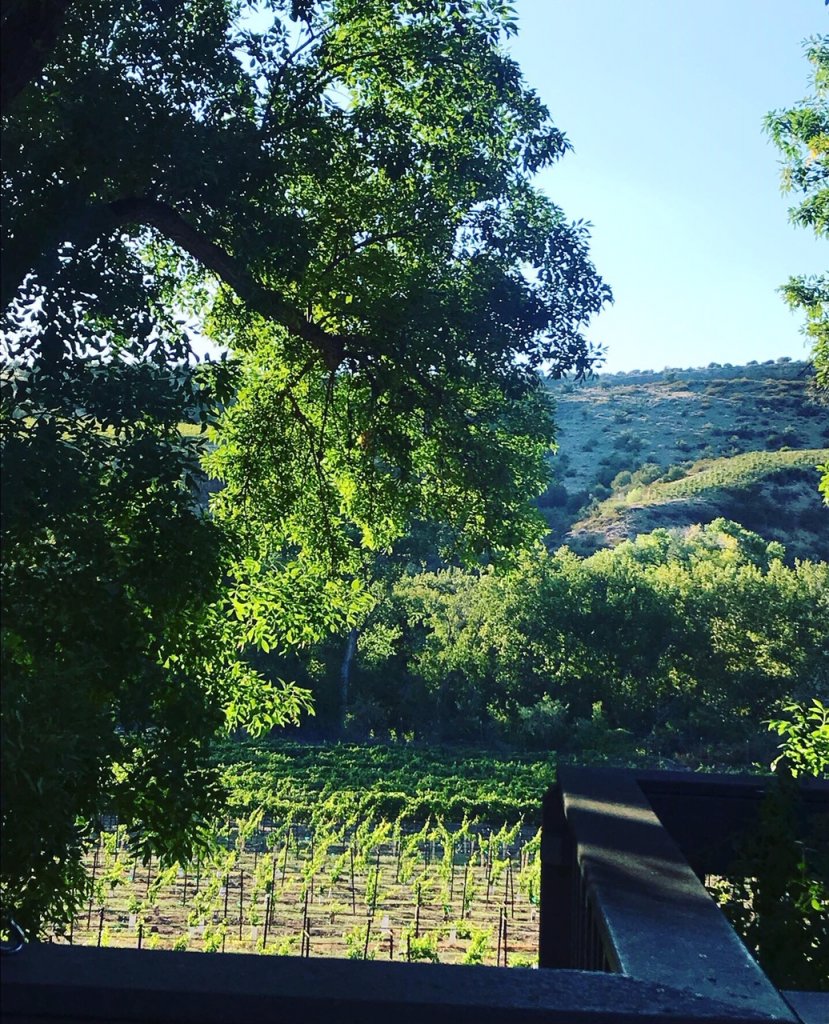 Stillness
The Page Springs Cellars 2017 Stillness was a favorite. Clear, pale copper in the glass, made with 97% Mourvedre and 3% Grenache, the "Blanc de Noir" drank like a champagne without the bubbles.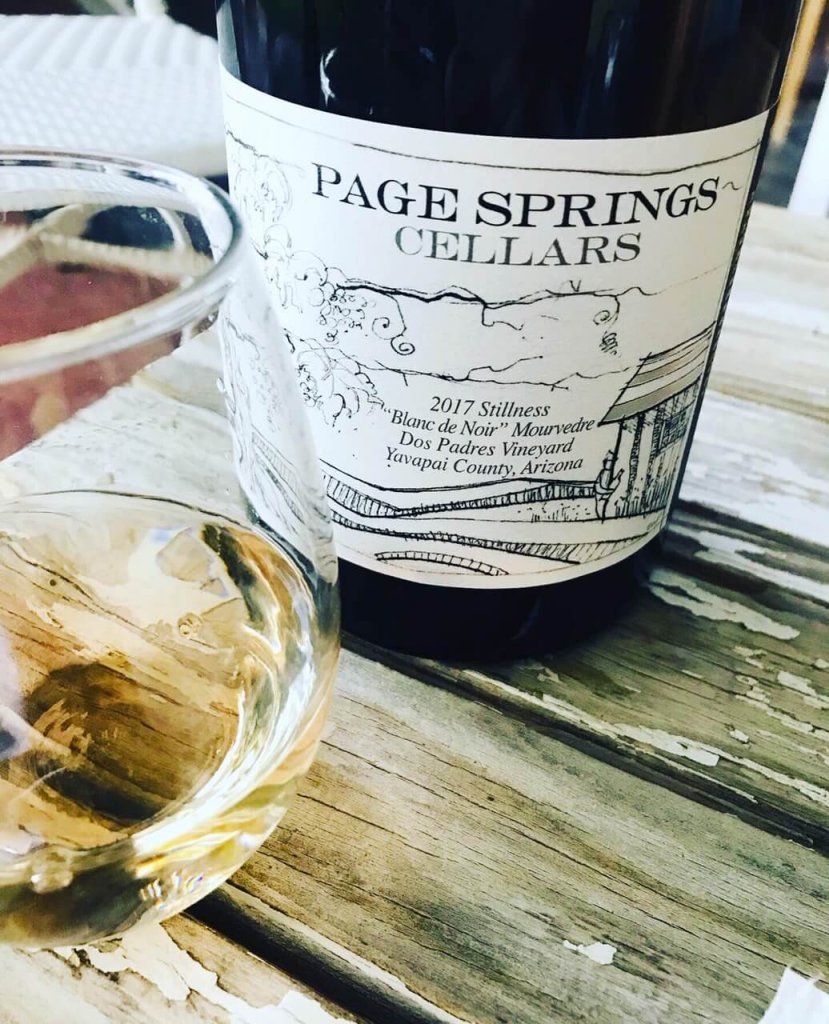 Simple Pleasures – Drip Coffee and Conversation
Breakfast was served right at 9:00 a.m. by Tambrala, and she personally comes in at 7:00 a.m. every morning to put on a pot of coffee, and set out creamer and sugar for the guests. She does it all! The cooking, cleaning, being a busy mom, wedding planning, etc!. Also, you won't find one television here. While there's a radio to play music, you'll have to zone out in front of a screen another time. This BnB is a place to unplug, unwind, and talk to people.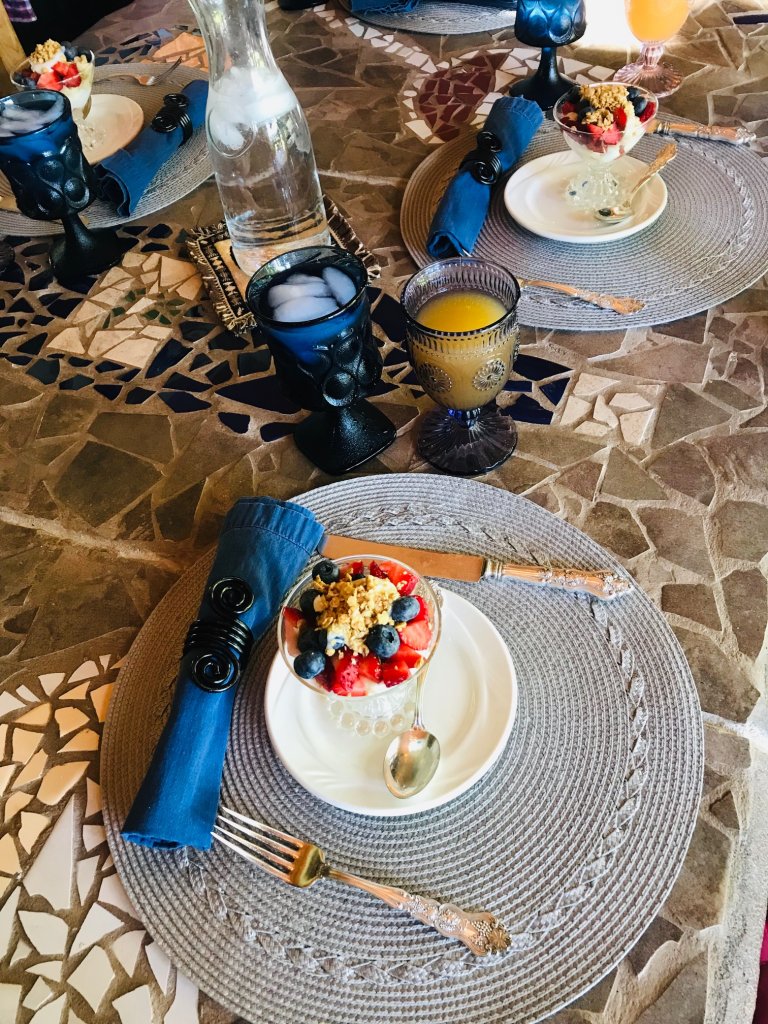 Hammocks and naps
The main house, where the Chardonnay & Cabernet suites are, has a cozy living room space with a small guest refrigerator, books, guitar, piano, and a big, beautiful picture window to see out onto the lawn. I am always awake early, before everyone else, and sipping coffee on the front porch was beautifully relaxing. Speaking of relaxing, Jenny took a two hour nap in the hammock out back.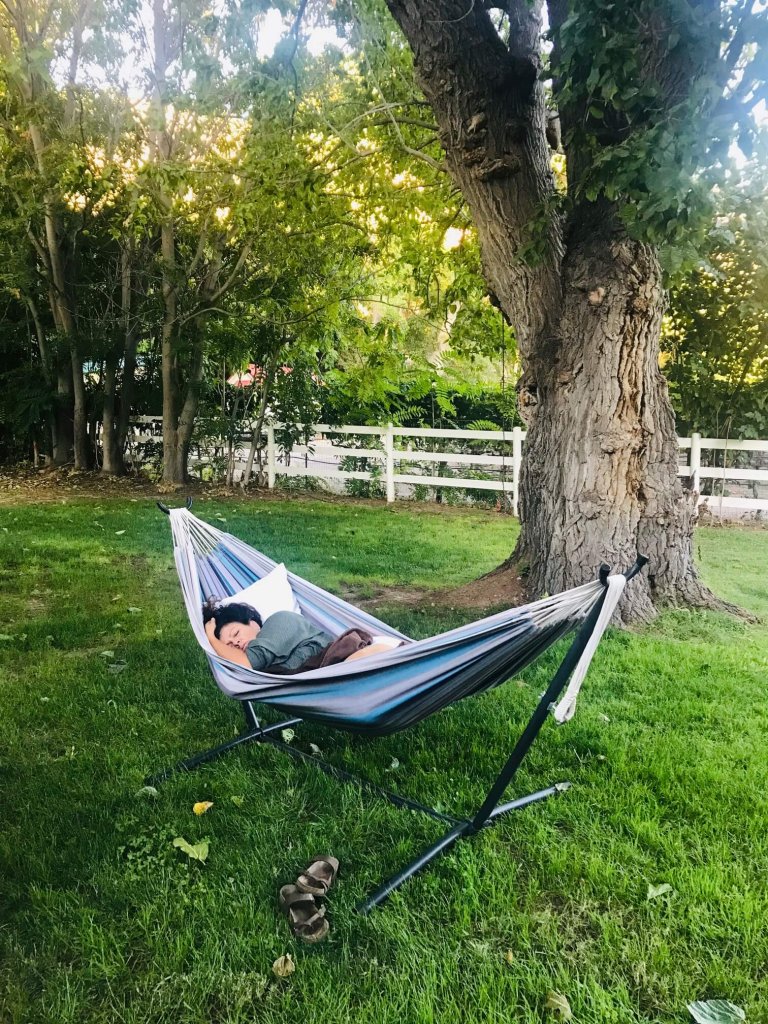 Time spent with friends, old and new, is never wasted
Talking with the other guests and Tambrala in the evenings was one of the highlights. We sipped wine and talked to strangers who immediately felt like old friends.
"There's not a word yet for old friends who've just met." ~Jim Henson
Speaking of friends, I went with my soul friend Jenny, who I've known for almost 30 years. We tried to only stay one night, but quickly found out there's a two night minimum (and a 21 day cancellation policy!), so we were "forced" to stay two nights ⁠— which we ended up being so grateful for. One day wouldn't have been enough to pause, relax, and take in the scenery.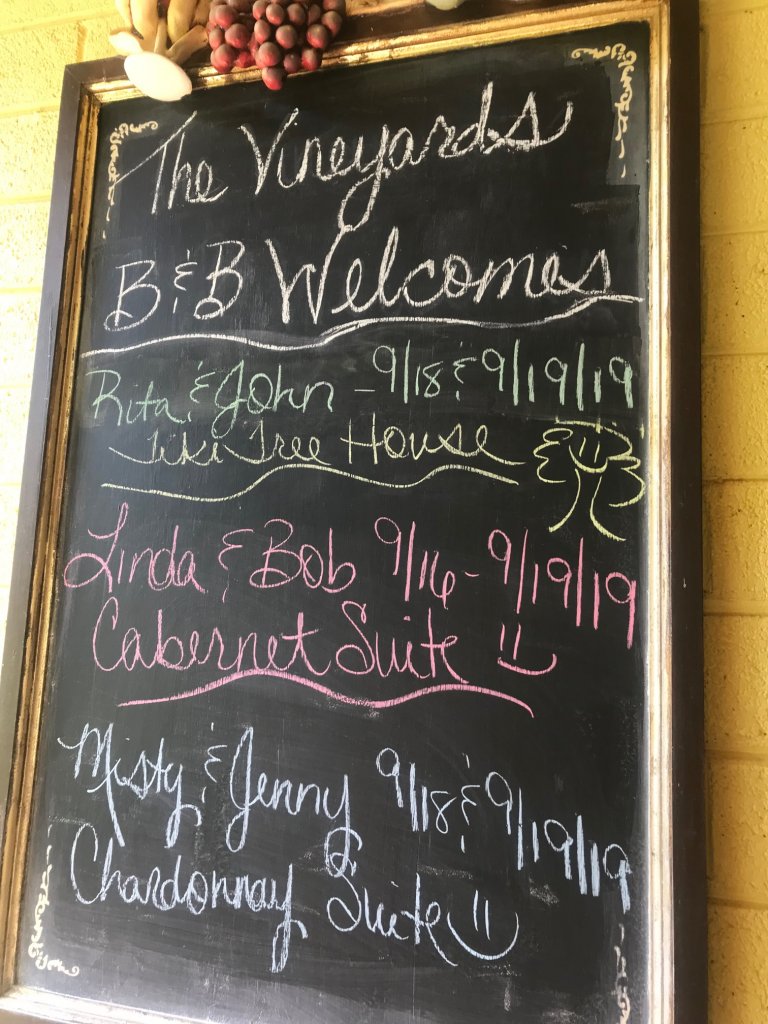 Do yourself a favor and book your stay
I can't recommend this place enough. It's off the beaten path, very clean, and comfortable. Breakfast is homemade and delicious. Tambrala is also kind enough to accommodate food allergies and requests. I can't wait to go back. We truly felt as if we were visiting and staying with a good friend.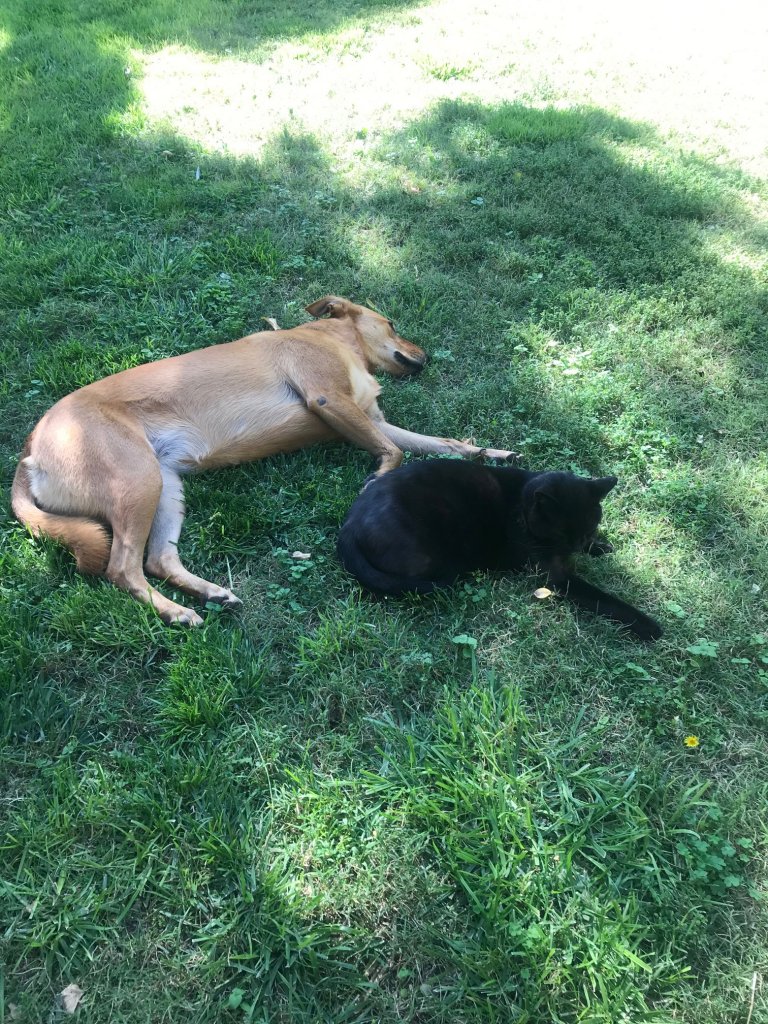 "Our goal is to help you create unforgettable Arizona wine country memories filled with good friends, great food and wine, music, "tropical" breezes and unsurpassed "Midwest" hospitality…" ~The Vineyards Bed & Breakfast