Summer is here, so is National Grilling Month. The entire month of July is dedicated to grilling, but the most important question we need to be asking ourselves is what wine should we pair with our BBQ!?
Zinfandel is an ideal companion to grilled foods due to its easy going personality. California Zins are often fuller in body, with higher alcohol content (14% ABV or above), but they don't overpower. Tannins tend to be softer, fruit is fresh and ripe, and its overall smooth texture just makes it compatible to a variety of grilled meats and sides. Pepper, sweet, savory, smoky, and tangy… all of these aromas and flavors of BBQ just gets along so nicely with Zinfandel.
Legendary Zin Vineyards
What makes a vineyard legendary? According to Zinfandel Advocates and Producers (ZAP), one indicator is how long the vines have been in the ground. Thanks to the insightful people who chose to preserve these vines, even when Zinfandel wasn't winning popularity contests, we get to appreciate these remarkable vineyards and their history today.
Bottling a wine from a single vineyard is considered a higher quality expression of the fruit and the land. ~ZAP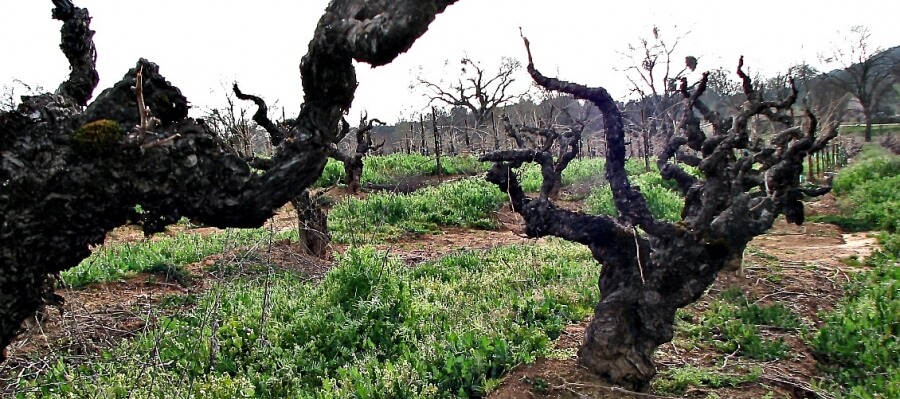 Berryessa Gap 2017 Zinfandel
Coble Ranch Vineyard is just a couple miles from Berryessa Gap's tasting room in Winters, California. Sitting in the foothills of the coastal range between Davis and Napa, cool winds from the gap made by Lake Berryessa bring cool nights and warm days to the vines. Zinfandel was planted in 2000 using a Primitivo clone, expressing "a lighter, more refined fruit profile."
"Love our Zin for its subtle spice, ripe red fruit, silky texture, and elegance. It's soft with a great acid profile to pair with delicious BBQ!" ~Nicole Salengo
Winemaker Nicole Salengo creates some beautiful wines. This 2017 Zinfandel was noticeably much lighter and brighter than I expected it to be. It had some heat on it at first, with a peppery nose. Rich in flavor and soft texture, without any heaviness. Serve this slightly chilled, it'll pair with a variety of foods. At close to 15% ABV, I opened with an expectation of it being much fuller in body, and maybe even a hint of jammy. I also love being pleasantly surprised. California Zinfandel can be wonderfully complex and perfectly different.
Coble Ranch Vineyards, Yolo County
100% Zinfandel
14.8% ABV
Aged 14 months in neutral French oak
750 cases produced
$22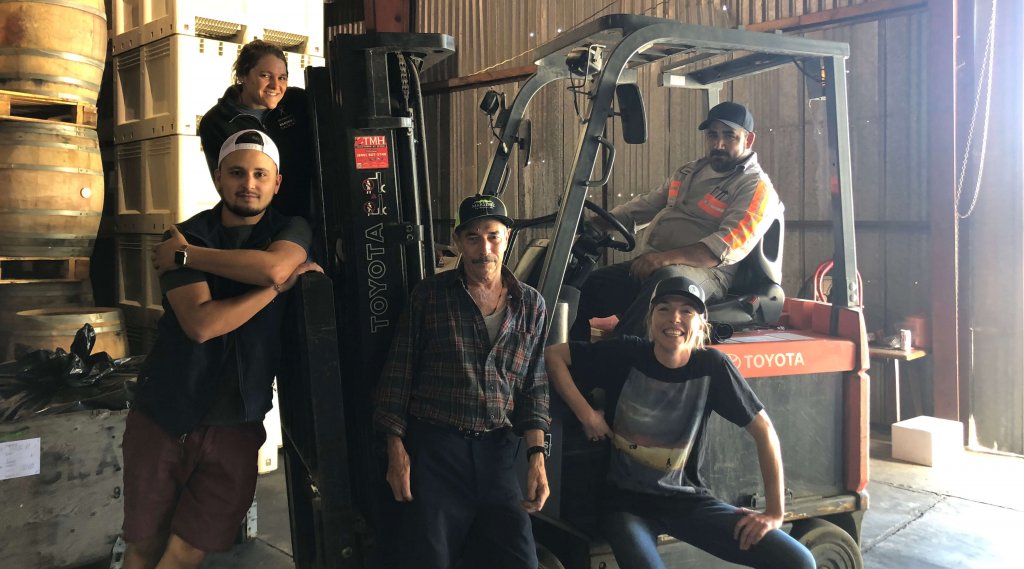 Robert Biale Vineyards 2018 Old Kraft Vineyard Zinfandel
Old Kraft Vineyard is named after Franz "Frank" Kraft, an early winemaking pioneer who established the vineyard in the 1860's. Most of the historic vines were torn out, but current proprietors, Bill and Margie Hart, chose to preserve these original plantings of Zinfandel and even some rare, old Petite Sirah. Bob Biale was brought in to assist in the revitalization of these rare vines, and since 2002, they've not only preserved these historic vines, they've brought them back to productive health.
"It's a gratifying feeling knowing we helped to save a piece of Napa Valley vineyard history." ~Robert Biale Vineyards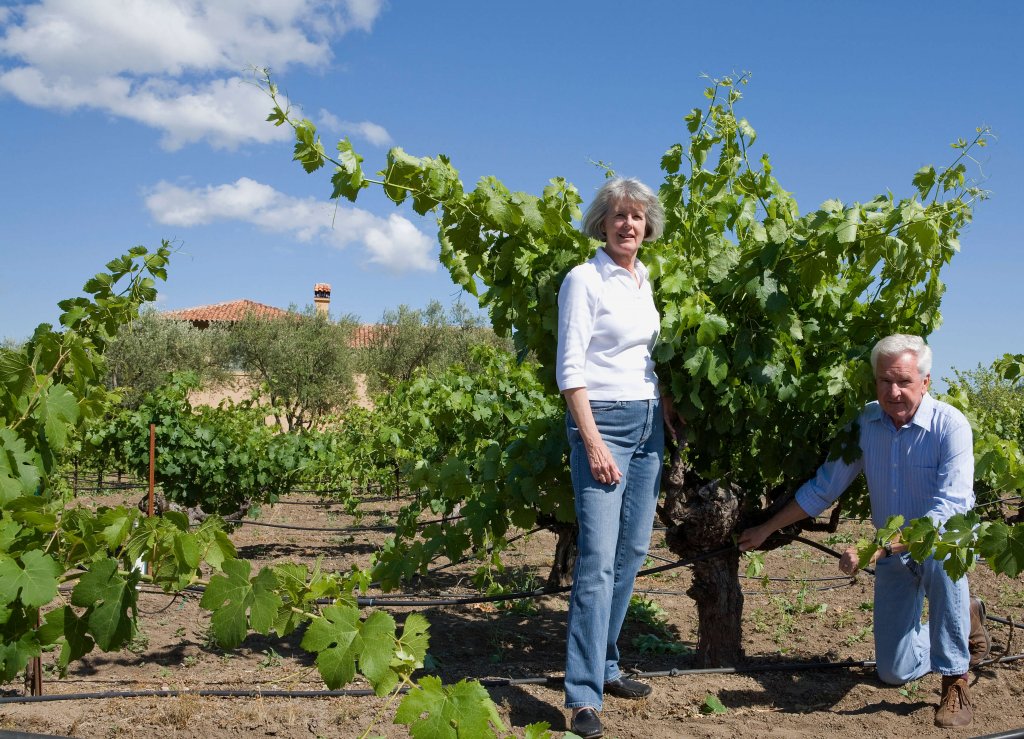 Elegant, silky tannins, black cherry, herbs, and long finish. The 2018 Old Kraft Zin is decadent. My advice, if you're one to pay up to and above $50 for Napa Cabs, step away from your usual, go-to labels and try this old vine Zinfandel instead. The history of these vines can be appreciated with each hauntingly good sip.
"Unfortunately, Cabernet Sauvignon goes for a little over double the price which is why many farmers and vintners rip out Zin vineyards and plant Cab."
Old Kraft Vineyard – St. Helena Appellation
14.6% ABV
Hand sorted fruit on the field and in the winery
Open top fermentation
Aged 11 months in Burgundian oak
367 Cases Produced
$55
Biale Vineyards recommends pairing with a fried onion "Smash Burger". Since I don't eat beef, I paired this Old Kraft Zin with itself. It's just such a beautiful sipper, I didn't want to ruin it with food. Dezel over at My Vine Spot made a great looking, simple version of a smash burger. Check out his post for the recipe! This Brie and Carmelized burger looks like a great one to try too.
 "I believe in minimalistic vinification techniques in the winery. I feel that it is best to focus efforts in the vineyard to get things right so that the wines do not require a lot of attention and will ultimately speak of the vineyards from which they were grown." ~Winemaker Tres Goetting
Pedroncelli Bushnell Vineyard 2017 Zinfandel
Bushnell Vineyard was planted in the early 1940's, in Sonoma's Dry Creek Valley. A second generation vineyard, it's now 24 years old and in its prime, according to Julie of Pedroncelli Winery. Budwood from the previous old vines make sure it continues the legacy, and the vineyard has been closely related to the Pedroncelli family for over 50 years.
"Head pruned, hand picked, legendary because four generations have farmed it. One winery has made the wine."
Pedroncelli's Bushnell Zin was a big, handsome fella at 16.1%. Dark, ripe fruit, full of spicy aromas and decadent, full body, it's a gem of a sipper. Winemaker Montse Reese says they make "spice bombs, not fruit bombs" when it comes to their Zins from Dry Creek, where spice and berry are a winning combination.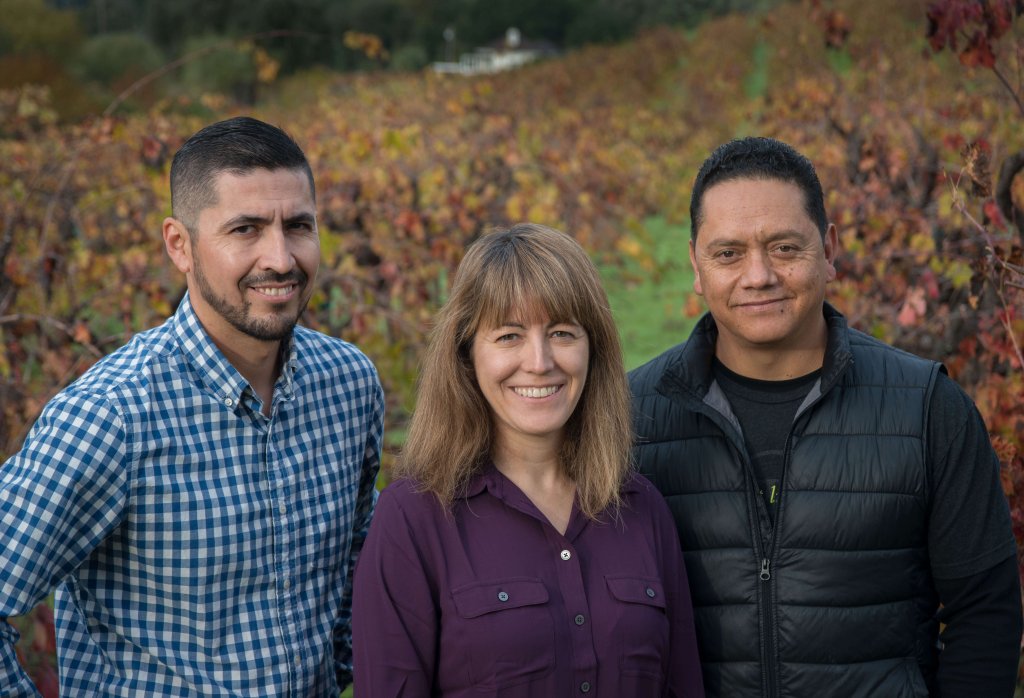 Montse, originally from Catalonia, joined Pedroncelli in 2007 and was named Winemaker in 2015. She's only the third winemaker in almost 90 years and the first woman. Montse, if you're reading this, first of all, Bon Dia (I imagine you're an early morning reader;). I'd love to share wine with you sometime and I hear you make great paella, so I'd like to share some of that too please.
Bushnell Vineyard – Dry Creek Valley, Sonoma
Certified California Sustainable Vineyard and Winery
Aged 16 months in American oak – 38% new oak
16.1% ABV
$26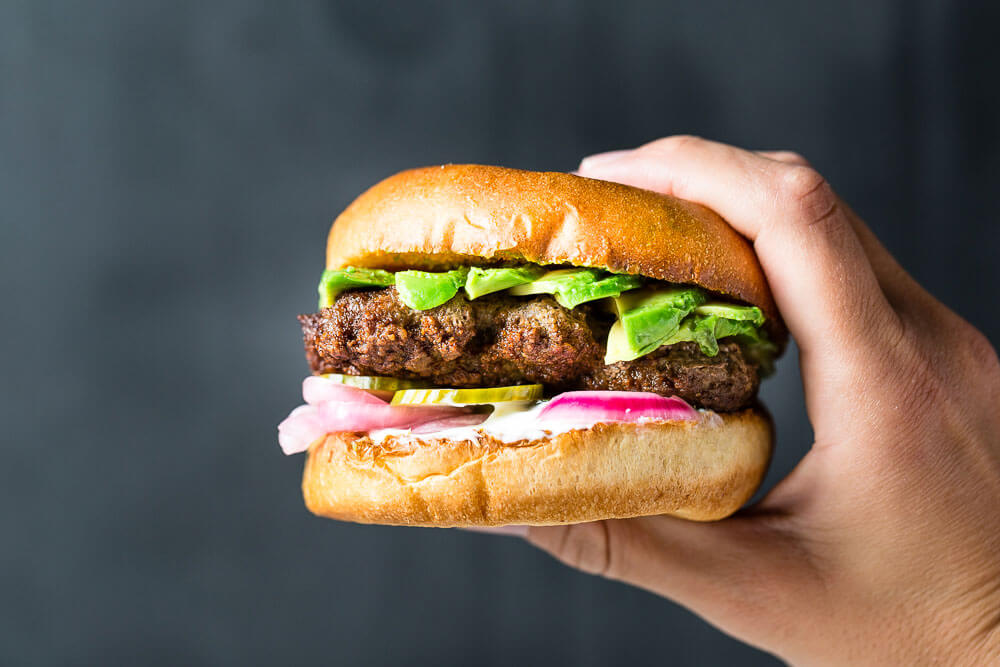 Armida 2017 Maple Vineyards Zinfandel
Maple Vineyards are 27 acres of head-trained, certified sustainable Zinfandel in Dry Creek Valley. The oldest block was planted in 1910. Armida, owned by Bruce and Steve Cousins, has over 25 years of artisanal winemaking and has been purchasing fruit from Maple Vineyard for over 20 years. Winemaker Brandon Lapides has been with Armida for ten years and a member of ZAP for almost five years. While chatting with him during our #LegendaryZinVineyards conversation, you could tell he's clearly passionate about these beautiful, historic vines.
"I've donated my time to ZAP, being on the board of directors for three years, and currently serving as Secretary. Trying to give back to the varietal that has done so much for me." ~Brandon Lapides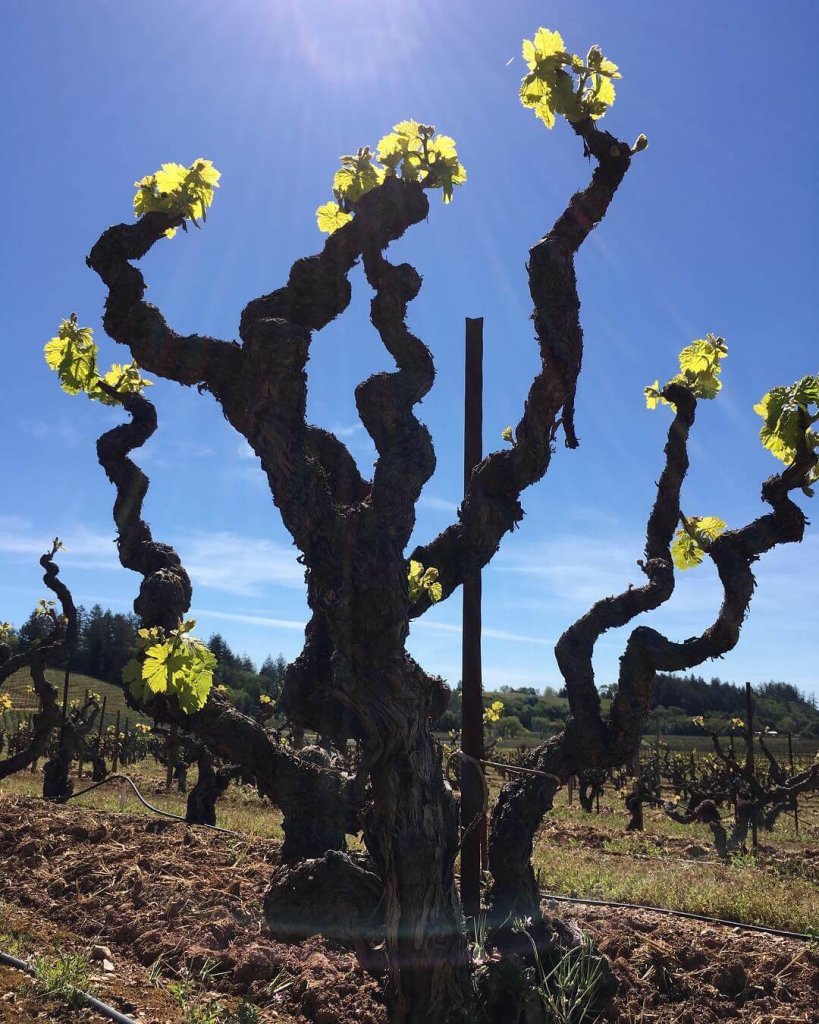 The 2017 Armida Zinfandel was the brightest of the bunch. Lots of racy acidity, with grippy, but well integrated tannins. This would be a fantastic bottle to hold on to and open again in the next 5-10 years. It's good now though, so maybe get a case and try it at different times.
Maple Vineyards, Dry Creek, Sonoma Valley
92% Zinfandel, 8% Petite Sirah
14.9% ABV
Combination of American, French, & Eastern European Oak
90 Points Wine Enthusiast
623 Cases Produced
$44
"When I'm making wine from this old vineyard I think about the shoulders I stand upon, the men and women who started making Zinfandel in Dry Creek Valley in the 1850's, and how amazingly lucky I am to work with this incredible fruit and continue the legacy of epic Dry Creek Zinfandel." ~Winemaker, Brandon Lapides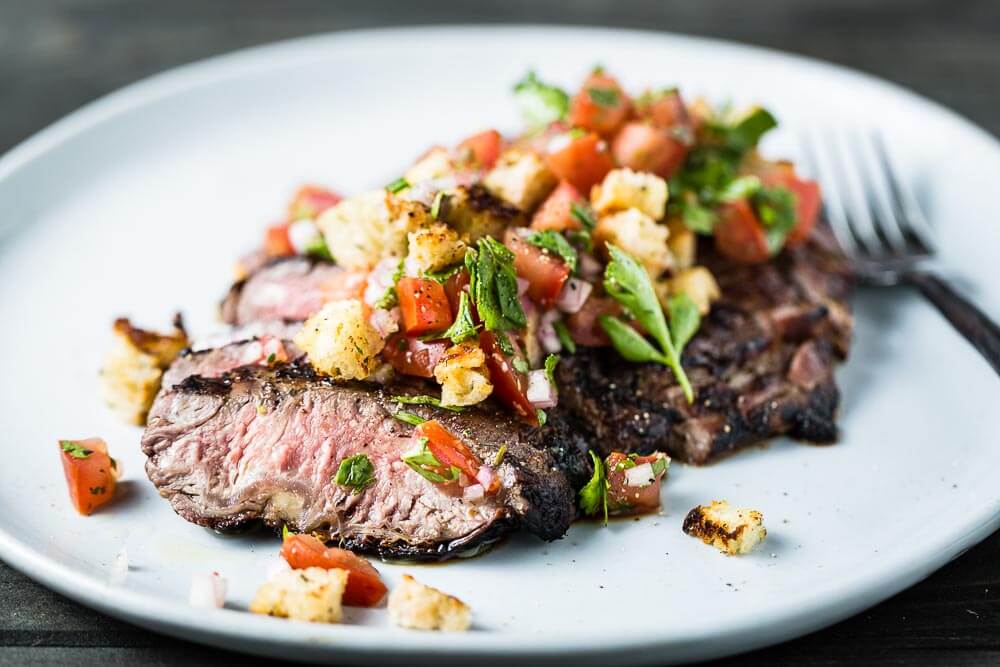 Legendary Tasting
I was invited to participate in a wine discussion thanks to Robert of The Larsen Projekt, hosted by Zinfandel Advocates and Producers (ZAP). Along with winemakers, other wine writers and enthusiasts, we sampled these fantastic single vineyard Zinfandels.
"Single vineyard wines stand apart. They can smell and taste different from wines made just a few miles away. It's usually a sign that the wine is noteworthy. They can be counted on to yield higher quality. Wineries hold their single vineyard wines very near and dear to their heart. Because single vineyard wines are a labor of love. They can never be duplicated and are truly individual." ~ZAP
The quality of each, as well as the passionate people behind the labels makes me appreciate these historic vineyards and wines even more. Purchasing these single vineyard Zins helps support those who protect and nurture them. And, they're the perfect accompaniment for a variety of foods, even for those of you who eat a lot of grilled, charred meat (veggie burgers work too!). These are exceptional examples of how great single vineyard Zinfandel can be.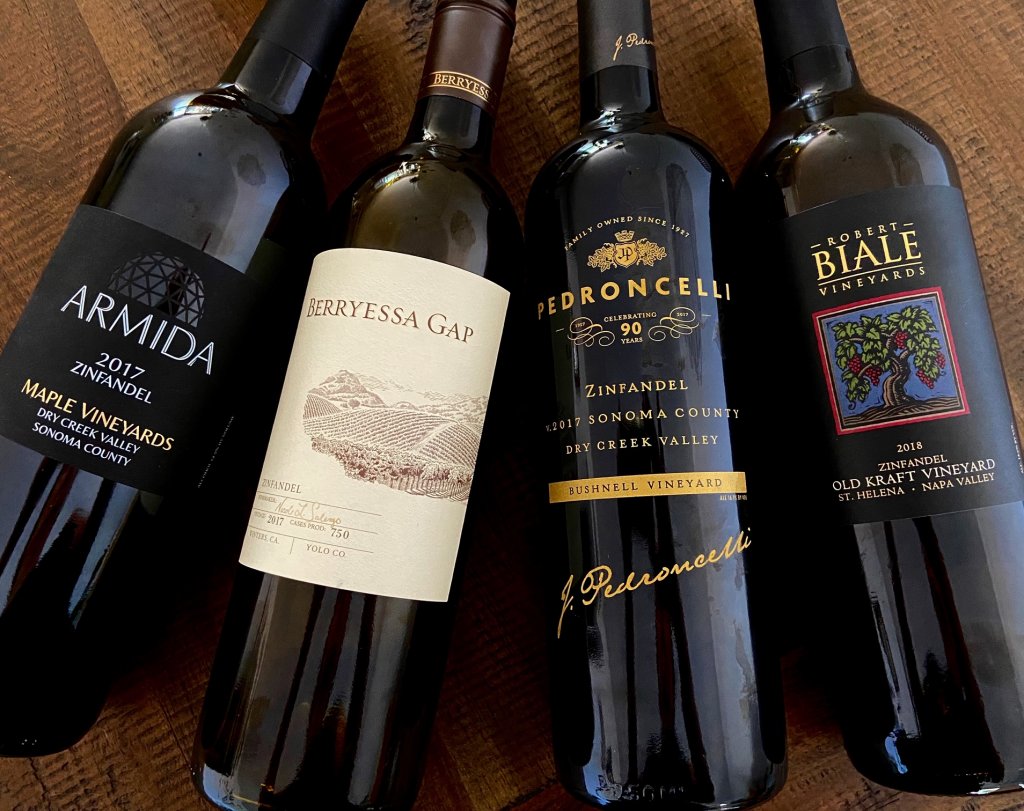 #LegendaryZinVineyards #GrillingWithZin #Zinfandel