We took a chance on this Haras Carmenere in the $10 range. It was a bit sharp on the nose (sort of lackluster) and tart with the first sip.  The deep, ruby red color was lovely, with a medium body and hints of tobacco and pepper.
Not a fruit forward wine and no blackberry or fig notes as the description read (perhaps it was in 2011… maybe it just didn't age well or perhaps attacked by heat over the last few years??  We did purchase it in Arizona, so it's a true possibility). Still, it was drinkable… but wouldn't be the best for someone who is just getting into reds.
For an everyday table wine with proper food pairing, it can be appreciated (we had chicken & quinoa with a spinach salad- not exactly a textbook wine/food pairing;)  Somewhere out there, in the land of vino wisdom and expertise, a Sommelier just shed a tear…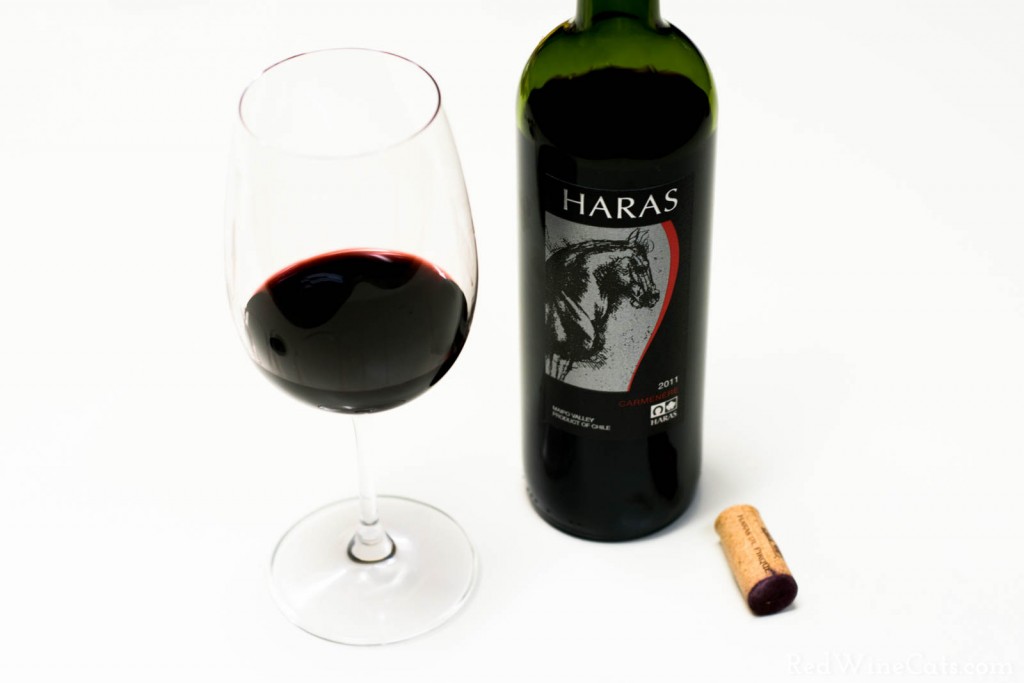 Haras estate is in Chile (where you'll find most Carmenere grapes) in the foothills of the Andes (never been there, but I'm sure it's beautiful) where they have a thoroughbred farm and vineyards.
The name Haras de Pirque honors the country's oldest thoroughbred breeding stud (which would explain the horse art on the label). If you go to their website and click on the Wine Cellar link, it will show you the horseshoe shaped architecture surrounded by acres of vineyards.
We plan on trying other wines/vintages from Haras that we can rave about (and yes, we did finish the bottle… had some sediment at the bottom;).
Cheers!